---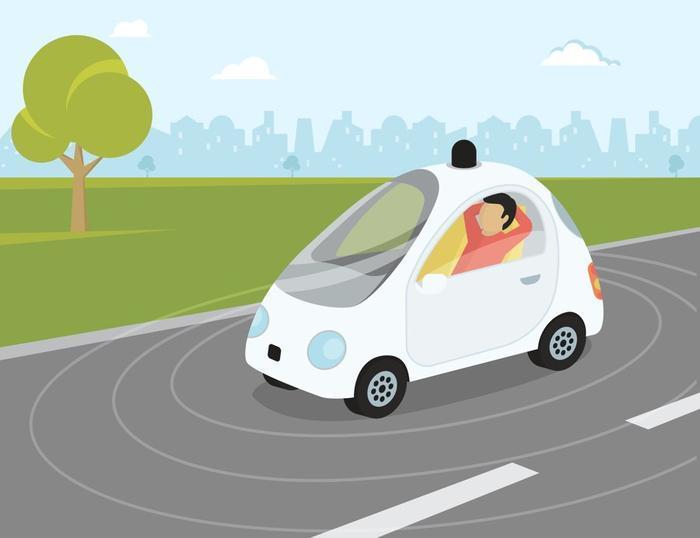 Federal safety regulators are shifting gears, requiring automakers to achieve what the Department of Transportation (DOT) is calling a "robust design" to ensure that self-driving cars are safe before they can be sold or operated on public roads.
That's a significant shift in what has been more of a laissez-faire approach that let automakers and companies like Google and Uber put just about any kind of autonomous car on the road as long as there was a licensed driver on board.
"Automated vehicles have the potential to save thousands of lives, driving the single biggest leap in road safety that our country has ever taken," said U.S. Transportation Secretary Anthony Foxx in a prepared statement. "This policy is an unprecedented step by the federal government to harness the benefits of transformative technology by providing a framework for how to do it safely."
The DOT said it may also ask Congress to require that automakers get approval from the National Highway Traffic Safety Administration (NHTSA) before introducing new models -- similar to the way the Federal Aviation Administration now grants airworthiness certificates to airplanes.
"Long overdue"
Safety advocates said the change was long overdue.
"We are pleased that DOT is planning to address these issues and seeking public comment for this new system of transportation but it must not shy away from assuring public safety with minimum federal vehicle safety standards," said Joan Claybrook, former NHTSA administrator.
"It should not rely instead on mere guidance, including for the initial elements of automatic vehicle operation such as Automatic Emergency Brakes (AEB) that currently is only guided with a useless industry voluntary standard (it was the key element that failed in the Tesla fatal crashes)," Claybrook said. 
Currently, vehicles must meet a long roster of safety requirements that govern everything from airbags to tail lights, but they do not have to submit their designs in advance of starting production.
Most of the new design requirements will take effect today when they are officially published, and NHTSA expects to begin asking automakers for their designs later this year, according to DOT officials. 
Strong enforcement needed
"Ninety-four percent of crashes on U.S. roadways are caused by a human choice or error," said NHTSA Administrator Dr. Mark Rosekind. "We are moving forward on the safe deployment of automated technologies because of the enormous promise they hold to address the overwhelming majority of crashes and save lives."
Jacqueline Gillan, president of Advocates for Highway and Auto Safety, said the announcement "should not be seen as an alternative to comprehensive safety standards, thorough oversight and strong enforcement."
"The promising benefits of AVs are great, but the potential problems are too serious and the public safety risks are too momentous to be left to industry alone," Gillan said in an email. "Recent incidents involving the recall of tens of millions of vehicles and needless deaths and injuries due to faulty General Motors' ignition switches, dangerous Takata airbags and cheating emissions systems in Volkswagen vehicles highlight how the industry easily conceals problems from both the public and the government."
Michael Harley, an analyst for Kelley Blue Book, said the new policy "should help standardize the unregulated Wild West chaos that the rapidly advancing field of autonomous technology currently operates under."
"The new rules and guidelines will spell out design and operation specifics that will increase uniformity across the industry, improve safety for passengers and pedestrians and educate drivers on the current engineering limits of automated vehicles," Kelley said. "The DOT and NHTSA have committed to reviewing and updating the policy annually, which is rational considering that automated vehicles will be the biggest challenge each will face over the next decade."
DOT officials say the "safety assessment" will require automakers to provide documentation covering 15 specific topics, such as how automated systems detect objects on the road, how information is displayed to drivers, what cybersecurity measures are in place, and the testing and validation methods used to develop the system.
Public comments 
The DOT is soliciting public comments for the next 60 days on the policy, which is published at www.transportation.gov/AV. Through a series of next steps and in response to public comments, DOT intends to update the policy annually.
"Public input has been essential to getting this right. There has been a strong call from state and local governments, industry, safety experts, mobility advocates, and average Americans to establish a clear policy for the deployment of automated vehicles on our roads," said Foxx. "There are huge upsides and significant challenges that come with automated vehicle technology, and we will continue the conversation with the pubic over the coming months and years as this technology develops."
"New technologies developed in the 20th century, like seat belts and air bags, were once controversial but have now saved hundreds of thousands of American lives," Foxx said. "This is the first in a series of proactive approaches, including the release of a rule on Vehicle to Vehicle communications, which will bring lifesaving technologies to the roads safely and quickly while leaving innovators to dream up new safety solutions."
---