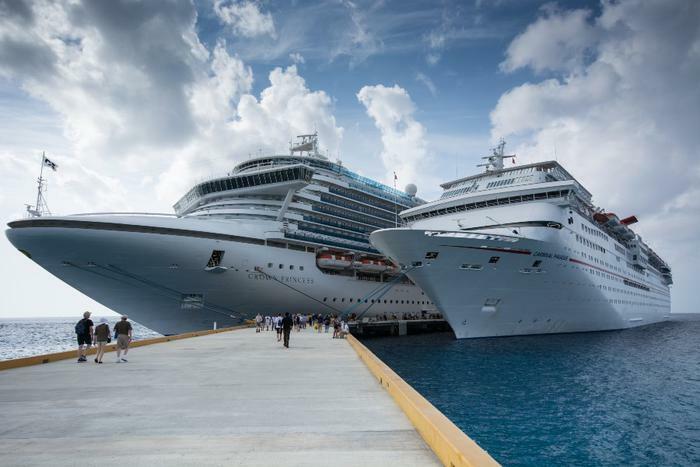 A federal appeals court has ruled that the Centers for Disease Control and Prevention (CDC) can continue enforcing safety protocols on cruise ships. 
In June, a lower court ruled that the CDC was likely stepping outside its legal authority by imposing restrictions on the cruise industry. At the time, U.S. District Judge Steven Merryday from the middle district of Florida ruled that the agency's conditional sailing order "likely constitutes an unconstitutional delegation of legislative power to CDC." 
But on Saturday, the Court of Appeals for the Atlanta-based Eleventh Circuit decided that the lower court's earlier decision ignored "what the protocols actually require: conventional communicable-disease control measures for cruise ships engaged in international travel, which fall easily within the CDC's longstanding statutory and regulatory authority." 
The court added that Florida "disregards the threat to public health that would arise if cruise ship operators were at liberty to ignore the CDC guidance or to act without oversight from public-health authorities."
Florida feuds with the CDC 
While the cruise industry has taken steps to resume operations in a safe way, the state of Florida has been locked in a legal feud with the CDC regarding its COVID-19 protocols. After regulators voted to ban vaccine passports, Norwegian Cruise Lines (NCLH) made the decision to file a lawsuit against the state. 
The company said it can't promote its cruises as safe if it's unable to make sure its crew and passengers are vaccinated against COVID-19 in "a way that [NCLH] has determined will be best for all concerned."
Florida Gov. Ron DeSantis' press secretary Christina Pushaw told ConsumerAffairs that NCLH made a "disappointing and unlawful choice to join the CDC in discriminating against children and other individuals who cannot be vaccinated or who have opted not to be vaccinated for reasons of health, religion, or conscience."