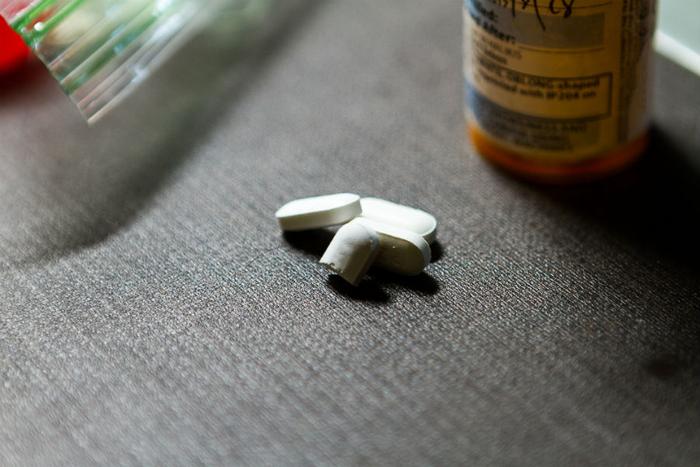 The Food and Drug Administration (FDA) has sent letters to four online businesses operating 21 websites warning them to stop selling "potentially dangerous, unapproved and misbranded" opioids online.
The warning letters note that the opioids being sold on these websites might be counterfeit, contaminated, or expired. Some of the drugs being sold by these online businesses are actually a dangerous form of pressed fentanyl, the agency said.
In addition to being a health risk, regulators also warned that purchasing these drugs online can put consumers at risk of credit card fraud, identity theft, and computer viruses.
"The illegal online sale of opioids represents a serious risk to Americans and is helping to fuel the opioid crisis," FDA Commissioner Scott Gottlieb said in a statement. "Cutting off this flow of illicit internet traffic in opioids is critical, and we'll continue to pursue all means of enforcement to hinder online drug deals and curb this dangerous practice."
Cracking down on online opioid sales
The warning letters follow other efforts by the FDA to clamp down on illegal online opioid distribution. In June, the agency sent warning letters to nine online networks that operate 53 websites.
"Today's effort builds on previous actions against the illegal online sale of opioids, for a total of 13 warning letters to more than 70 websites just this summer," Gottlieb said. "The FDA remains resolute in our promise to continue cracking down on these networks to protect the public health."
The four online businesses that most recently received warning letters were CoinRX, MedInc.biz, PharmacyAffiliates.org, and PharmaMedics. The networks must respond within 10 working days. Failure to correct the violations stated in the warning letters may result in legal enforcement action, the FDA said.
"Offering unapproved opioids for sale is particularly concerning given their potential for abuse and dependency, especially amid the growing opioid epidemic in the U.S," the warning letters stated, in part. "On average, 115 Americans die every day from an opioid overdose. In 2016, opioids killed more than 42,000 people, surpassing even the number of deaths resulting from traffic accidents in the U.S."
The FDA noted that it has "more operations underway, and additional actions planned" to combat online opioid sales. "We are also working closely with legitimate Internet stakeholders, including leading social media sites, in these public health efforts," the agency said.