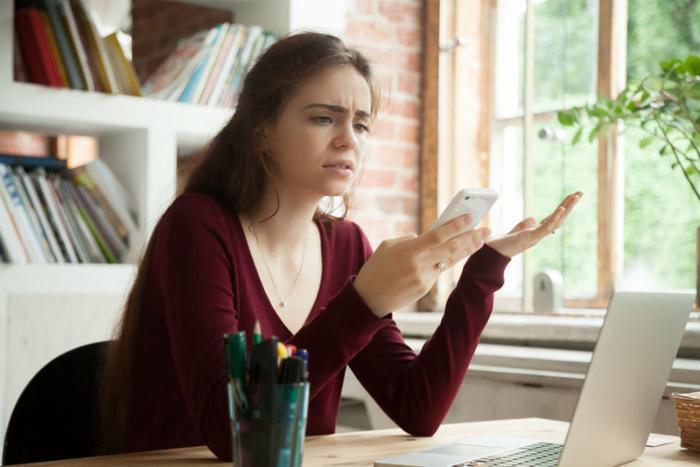 The Federal Communications Commission (FCC) is stepping up its war against caller ID spoofing, a common tactic used by scammers.
FCC Chairman Ajit Pai has proposed new rules that would ban spoofing of both text messages and telephone calls originating from outside the U.S.
Spoofing refers to a technology that allows someone sending a message or making a phone call to disguise their actual number. Scammers often spoof numbers that are in the same area code or even exchange as their intended victims to make the call appear to be local.
Pai said he is submitting the proposal after hearing from more than 40 state attorneys general -- both Republican and Democrat -- who say firm action is needed to reduce the number of robocalls targeting consumers. Pai said the full FCC will vote on the rule in August.
"Scammers often robocall us from overseas, and when they do, they typically spoof their numbers to try and trick consumers," Pai said. "Call center fraudsters often pretend to be calling from trusted organizations and use pressure tactics to steal from Americans. We must attack this problem with every tool we have."
Close loopholes
Pai said the proposed rules would close the loopholes that he said prevent law enforcement from bringing most robocalling fraudsters to justice.
The "Truth in Caller ID Act" makes it unlawful for anyone to transmit misleading or inaccurate caller ID information with the "intent to defraud, cause harm, or wrongly obtain anything of value." However, the FCC says weaknesses in the law have allowed fraudsters to continue to spoof international calls and texts.
If the full commission votes to approve at its August 1 meeting, the proposed new rules would extend the coverage of the law to all voice and text calls.
There is no doubt that cracking down on robocalls is a bipartisan crowdpleaser. The FCC says it received more than 35,000 complaints about caller ID spoofing in the first six months of 2019.
Pai says the new rules would make sure the agency is able to bring enforcement actions against bad actors who spoof text messages and those who seek out victims in this country from overseas. 
The telecom industry is already under FCC pressure to develop a way to block spoofed robocalls. Pai has said he wants a solution in place by the end of this year and reiterated his demand in May.