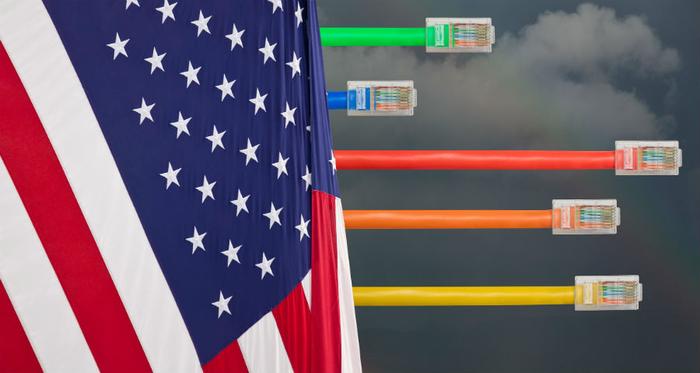 Federal Communications Chairman Ajit Pai has announced that he's stepping down on January 20, the day President-elect Joe Biden is sworn into office. 
"It has been the honor of a lifetime to serve at the Federal Communications Commission, including as Chairman of the FCC over the past four years," Pai said in a statement. "To be the first Asian-American to chair the FCC has been a particular privilege. As I often say: only in America."
Pai, a Trump-appointee, oversaw the rollback of net neutrality regulations and the merger of T-Mobile and Sprint. Pai called the latter "a unique opportunity to speed up the deployment of 5G throughout the United States." He also introduced new measures to fight robocalls.
"It's also been an honor to work with my fellow Commissioners to execute a strong and broad agenda," Pai's statement continued. "Together, we've delivered for the American people over the past four years: closing the digital divide; promoting innovation and competition, from 5G on the ground to broadband from space; protecting consumers; and advancing public safety."
Additionally, Pai noted that he helped make the agency's decision-making process more transparent to the public. 
"For the first time ever, we've made public drafts of the proposals and orders slated for a vote three weeks before the agency's monthly meetings," Pai said, "making this the most transparent FCC in history."
Restoring net neutrality
Once Biden is inaugurated, his administration will be in charge of filling the void left by Pai. The Biden administration has said its goals for the FCC include making the internet more affordable and accessible to consumers. 
The incoming administration also wants to restore Obama-era net neutrality rules and reclassify broadband internet as a Title II service, which would give the FCC more authority over carriers. On Twitter, Sen. Ed Markey suggested that Pai's departure will be good for consumers. 
"We don't need Ajit Pai throttling progress at the FCC and we don't need Big Broadband throttling your internet speed for the sake of their profits," he wrote. "Let's put #netneutrality protections back on the books and put consumers back in charge at the FCC."