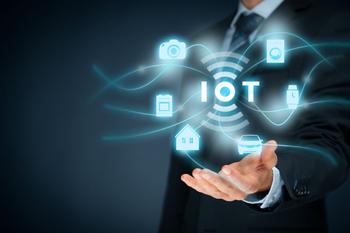 Reports of Internet of Things (IoT) devices posing serious privacy and security risks have made the rounds, but anyone interesting in buying or gifting one has options for securing their device against hackers.
Just in the past year, IoT device users have reported instances of toys with remote audio and/or video capabilities recording children's conversations. 
But despite their privacy-related shortcomings, IoT devices remain hot ticket items -- especially among millennials. In fact, a recent survey found that 65 percent of millennials are not aware of IoT risks, and the same percentage don't take this type of security seriously. 
Potential risks 
To protect the safety and privacy of those in your home, certain precautions should be taken prior to purchasing or using IoT devices. 
In an interview with ConsumerAffairs, Deral Heiland, research lead at Rapid7, explained that loss of privacy is currently biggest risk with using these devices inside your home.
"Bringing devices into the home that have video cameras in them is a risk that should be avoided at all costs," he said. "Using IoT camera devices external of the house for security purposes makes sense, but allowing them within the home via toys, connected devices, etc. can, and has been, an issue." 
"Besides security cameras, we are seeing cameras in TVs, toys and even appliances such as vacuum cleaners," he pointed out. "So, before doing purchasing these, consumers need to think hard and long about the potential implications."
Safer options
But that's not to say IoT devices shouldn't be given as gifts this year. On the contrary, "there are a number of IoT devices out there that would still make great gifts," Heiland said. 
"Devices that add convenience and entertainment like automation for lighting and switched outlets, voice control for music via smart speakers (i.e. Amazon Echo) and various appliances are fantastic options," he said. 
However, it's important to take steps to secure these items and be cautious about which devices contain video cameras, he added. 
"Shoppers should research known vulnerabilities associated with each IoT device they plan to purchase and, upon installing, must ensure that the latest firmware is downloaded and all endpoints are secured."
Securing your devices 
To secure IoT devices, Heiland recommends taking the following steps: 
Make sure the device is deployed and used the way it was designed to be used.
Follow installation directions completely and make sure the latest firmware is installed. 
Change default passwords and be sure the new password isn't one you've used for other accounts. Additionally, make sure it doesn't contain dictionary words or words/phrases that can be associated with you, your business or personal life.