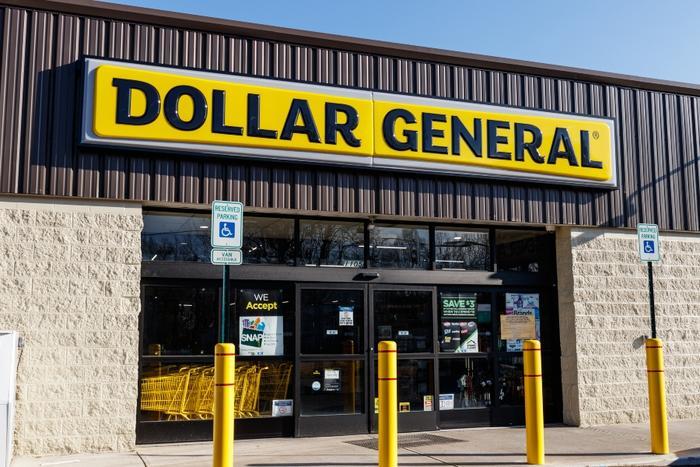 As we head into 2022, the "dollar store" concept is getting completely reframed. First, Dollar Tree announced that it's raising most of its prices to $1.50 per item. Now, Dollar General says that after more than 30 successful tests, it's going all-in on its "pOpshelf" stores, which are designed for younger, affluent shoppers and those living in the suburbs.
The first official pOpshelf store will be built in San Antonio and McKinney, Texas in early 2022. The physical store footprint will continue to grow from there until 1,000 locations are in place, hopefully by 2025. All those stores mean new jobs, too. Each pOpshelf store is expected to create as many as 15 new jobs. 
"Throughout pOpshelf's first year, we've been very pleased by the customer demand for the concept's on-trend merchandise, price points and shopping experience," said Emily Taylor, Dollar General's executive vice president and chief merchandising officer. 
"pOpshelf is an integral part of Dollar General's innovative and long-term strategy as we continuously look for ways to best serve customers and diversify the relevant goods we offer. We're thrilled to announce our expansion plans today and look forward to bringing this differentiated shopping experience to additional communities in the coming years."
Nothing but blue skies for Dollar General
Things are pretty rosy at Dollar General. Earlier this year, the company said it's still on track to open 1,050 new stores, remodel 1,750 more, and relocate 100 stores. 
Household and pet care items bring in the largest chunk of revenue, but the health and beauty segment is a valuable piece of the pie for Dollar General. Those categories generate net sales of around $8.6 billion this year, which puts the chain in a prime position to pick up some of the slack if CVS' plan to shutter 900 of its stores becomes a reality. 
In fact, Dollar General's move towards the pharmacy space has already started to pick up speed. The company recently partnered with GeniusRx to offer affordable medications from a U.S.-based pharmacy.