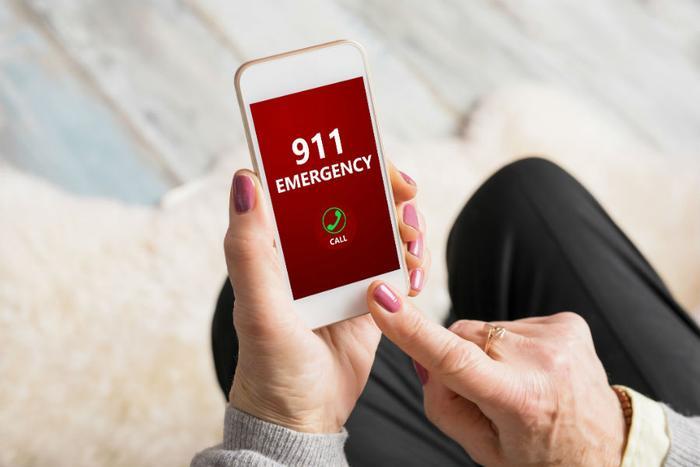 In its 10th annual report to Congress detailing how states collect and use 911 fees, the Federal Communications Commission (FCC) said it identified six states and one territory that are still diverting 911 fees for non-911 purposes.
Last year, fee diversion was identified as an issue in the following states: Montana, New Jersey, New York, Nevada, Rhode Island, West Virginia, and the U.S. Virgin Islands.
"When Americans pay 911 fees on their phone bills, they rightfully expect that money to fund 911-related services," FCC Chairman Ajit Pai said in a statement. "Unfortunately, the FCC's annual report shows that, once again, several states have siphoned 911 funding for unrelated purposes. This is outrageous and it undermines public safety."
Of the nearly $3 billion collected in fees, about $285 million in funds were diverted for other uses, the report said. But Pai added that there's some good news.
"Thanks to Commissioner O'Rielly's efforts to shine a light on the issue of 911 fee diversion, as well as the Public Safety and Homeland Security Bureau's ongoing work, this is the first time that every jurisdiction has responded to the FCC's annual 911 fee survey. Hopefully, drawing attention in this way to the unacceptable practice of 911 fee diversion will help end it," he said.
Putting an end to the practice
Under a federal statute, states are allowed to collect taxes on cell phones. However, they must use all the money for emergency communications services.
In an effort to end the practice of fee diversion in West Virginia, governor Jim Justice said he intends to introduce a bill during the 2019 legislative session to bring the state's use of E911 fees into compliance with FCC regulations.
"My proposal will ensure that 100% of the state's E911 fee revenue will be directed to the local Public Service Answering Points," Justice wrote in a letter to O' Rielly. "Our current 'diverter' expenditures will be funded through an alternative source."
Other states and counties are testing the use of new a new program called RapidSOS that targets the exact location of a cell phone calling 911, not just the tower the call is hitting.
The service doesn't charge public safety and emergency responders for that information. Those who do pay for the service are Internet of Things vendors and insurance companies that want their data shared by RapidSOS.
In addition to circumventing fee diversion, RapidSOS could deliver faster and more accurate caller location information for 911 calls.
"I've been in 911 for over 20 years and for the longest time we had to wait for someone else to fix the wireless location challenge," said Bob Finney, 911 Communications Director at Collier County Sheriff's Office. "With ELS and RapidSOS, we can actually take action in the emergency communications center to improve the safety of our citizens."