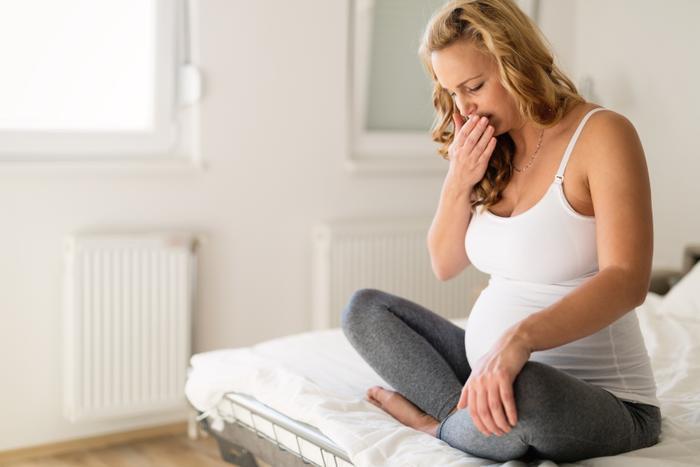 While recent studies have explored how depression during pregnancy can affect expectant mothers' physical health, a new study revealed how those same symptoms can affect their newborns' health. 
According to researchers from the University of Alberta, persistent depression symptoms in the final months of pregnancy or following childbirth can negatively affect newborns' immune systems. With weakened immune health, infants could be at an increased risk of any number of conditions, including asthma and allergies. 
"Our study shows what happens to the mother during pregnancy could affect the levels and function of the cells that produce immunoglobulin in children," said researcher Anita Kozyrskyj. 
Risks for newborns
To understand how mothers' mental health can have an effect on their babies, the researchers had over 1,000 pairs of mothers and babies participate in the study. 
While the researchers collected samples from the infants, the mothers completed questionnaires that assessed their depression symptoms and overall psychological well-being both during and after their pregnancies. 
In analyzing the infants' levels of immunoglobulin, which is the antibody most closely linked to immunity, the researchers were best able to identify the risks that emerged when mothers were struggling with their mental health. 
The study revealed that higher depressive symptoms, particularly during the final trimester, were linked with the lowest levels of immunoglobulin in infants. In addition to asthma and allergies, infants who have lowered immunity are at increased risk of other conditions like obesity, gastrointestinal concerns, and future depression symptoms of their own. 
These findings are certainly cause for concern, as the researchers also found that these risks were highest around the time when infants were developing their own immune systems. Starting off with low levels of immunoglobulin makes it harder for infants to fight off infections. 
Moving forward, the researchers hope that these findings can create stronger, more widespread mental health opportunities for pregnant women. 
"New mothers are going through a very different stage in their life where they have to take care of another human being, and there are a lot of stressors that come with that," said researcher Liane Kang. "These findings should not be used to blame mothers. Maternal mental health does not occur in isolation."