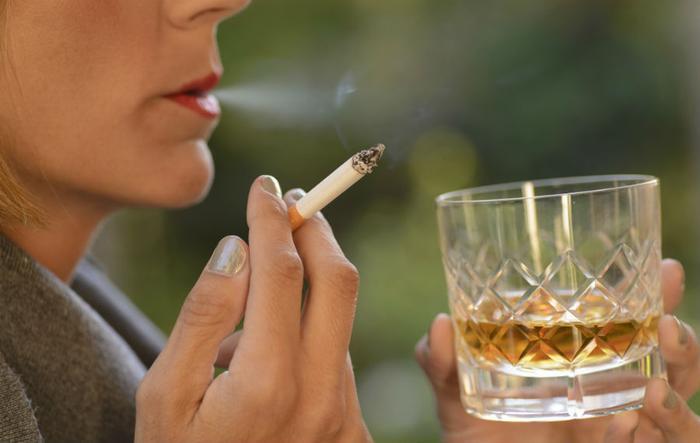 As the year comes to a close, we all start to think about resolutions and goals for the fresh set of days that are approaching.
Whether it's to hit the gym more often or eat more vegetables, setting intentions for the new year helps to give us motivation and purpose. However, for those looking to quit smoking in the new year, it could be life-saving on several levels.
Following a new study conducted by researchers from Oregon State University, consumers looking to kick their smoking habit are being encouraged to also cut back on their alcohol consumption to give themselves a better chance for success.
"It takes a lot of determination to quit smoking, often several attempts," said lead author Sarah Dermody. "This research suggests that drinking is changing the nicotine metabolism as indexed by the nicotine metabolite ratio, and that daily smoking and heavy drinking may best be treated together."
Kicking the habit
Dermody and her group focused their study on 22 smokers who were all being treated for misusing alcohol. The results varied between the men and the women involved in the study, but the main takeaway was that reducing alcohol consumption was linked to lower nicotine metabolite ratios.
"What's really interesting is that the nicotine metabolite ratio is clinically useful," Dermody said. "People with a higher ratio have a harder time quitting smoking cold turkey. They are also less likely to successfully quit using nicotine replacement therapy products."
For the women in the study, the nicotine metabolite ratio didn't get as low as the men's. However, the researchers say that's because the women weren't drinking as much as the men when the study began, and the gap wouldn't have been so wide had the study been larger.
The men involved in their study were advised to cut their weekly drinks down from 29 to just seven. This allowed their nicotine metabolite ratios to drop, and it lowered their urge for more cigarettes.
"The nicotine metabolite ratio was thought to be a stable index, but it may not be as stable as we thought," said Dermody. "From a clinical standpoint, that's a positive thing, because if someone wants to stop smoking, we may want to encourage them to reduce their drinking to encourage their smoking cessation plan."
These promising findings have prompted Dermody to build upon this study and to continue researching the intersection between drinking and smoking in an effort to get consumers healthier.
Quitting for good
As Dermody suggests, quitting smoking is no easy feat. And while many experts tout vaping or e-cigarettes as the answer, there are still health risks associated with those devices.
However, for those who have either quit successfully or are on the road to quitting, doing so has countless positive health benefits, starting with a decreased risk of developing lung cancer years down the road.
Researchers found that those who quit smoking were found to be nearly 40 percent less likely to develop lung cancer after five years. Despite this promising finding, the researchers emphasize that smokers are always at risk of developing lung cancer, which is why screenings for the disease are so important.