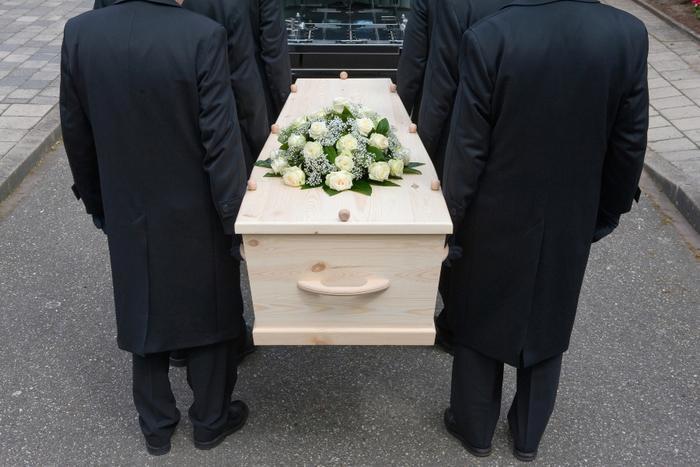 Let's face it, one of life's big expenses is dying. But a new report from the National Funeral Directors Association (NFDA) shows funeral costs are falling, driven largely by the growing popularity of cremation.
The funeral industry reports that cremations have outnumbered traditional burials for four straight years, and no one is predicting a break in that trendline. The report projects that the cremation rate will be more than 78 percent while the burial rate will fall to less than 16 percent by 2040. And it's baby boomers who are driving the change.
"The main reasons for the continued rise in cremation rates are cost, the perceived environmental impact, an increasingly transient population, weakening of traditional religious prohibitions and changing consumer preferences," said Mike Nicodemus, licensed funeral director and NFDA vice president of cremation services. "Baby boomers have been a significant factor in this shift and their preferences will inform decisions made by the funeral profession for years to come."
Cremation costs less
According to the Cremation Institute, cremation costs can vary widely, but it can be significantly less costly than burial since many of those costs -- such as embalming, casket, and cemetery plot -- can be eliminated. And like any major consumer purchase, the Institute suggests that it pays to get more than one quote.
NFDA says the increasing use of cremation has led to changes within the funeral industry to meet changing consumer preferences. It notes that the number of licensed crematories in the U.S. increased 8.9 percent in just the last two years. One-third of funeral homes now operate their own crematories, with another 11 percent planning to open their own in the next five years.
Cremation also presents additional options for choosing a final resting place. With a traditional burial, there is really only one.
Most families keep the remains
The NFDA report says that 42 percent of cremated remains were returned to families this year. A little more than a third are interred at a cemetery, while 16 percent are scattered at a location that was meaningful to the deceased.
Cremation is often chosen for environmental reasons, but it is not to be confused with "green burial," which is also gaining acceptance among boomers. A green burial is simply the way most Americans were buried in the 19th century -- without being embalmed and wrapped in a shroud, allowed to return to the earth.