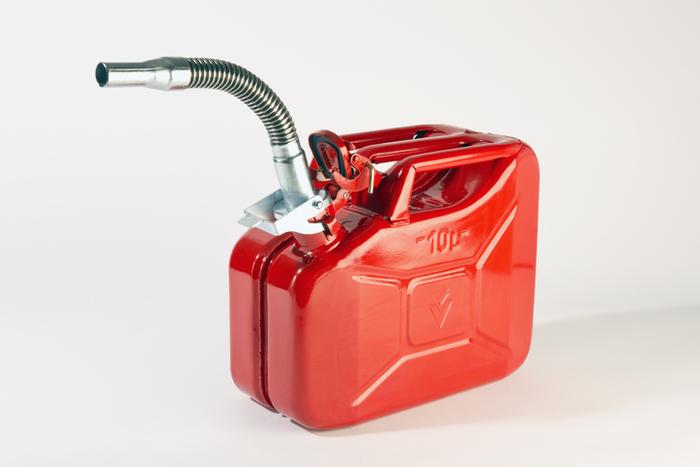 Each year, thousands of people go to emergency departments with burn injuries related to flammable liquids.
Among the more egregious incidents occurred this past Christmas night in Mullica Township, N.J.
A 25-year-old man, James Davis, was seriously burned when a gas can exploded in his backyard, according to People magazine.
Mullica Township police chief Brian Zeck said the explosion occurred when Davis tried tried to use gas to reignite a fading bonfie.
Davis, who was burned over 90% of his bodied, died of his injuries four days later.
Incidents like this have led the U.S. Consumer Product Safety Commission (CPSC) to say "enough is enough."
To cut down on these injuries, the agency is requiring flame mitigation devices on gas cans and other fuel containers starting in July 2023.
What these devices do
Flame arrestors protect against flame jetting, a phenomenon where an external ignition source -- such as an open flame -- causes a sudden ignition of fuel within a container and forcefully expels burning vapor and liquid from the mouth of the container, resulting in a blowtorch-like effect.
These mitigation devices will be required on new gas cans and other containers that are sold empty, such as for kerosene and diesel
Also included are new containers sold pre-filled with fuels such as charcoal lighter fluid, liquid fireplace fuels and pre-mixed gasoline and engine fuel.
Most fuel containers already have the safety device.
The agency is required to act under the Portable Fuel Container Safety Act (PFCSA), which Congress enacted in 2020.
CSPS also voted to update child resistance requirements for closures on portable gas cans, and diesel and kerosene containers, making them effective on December 22, 2022.
The revisions also apply requirements to aftermarket products such as pour spouts.