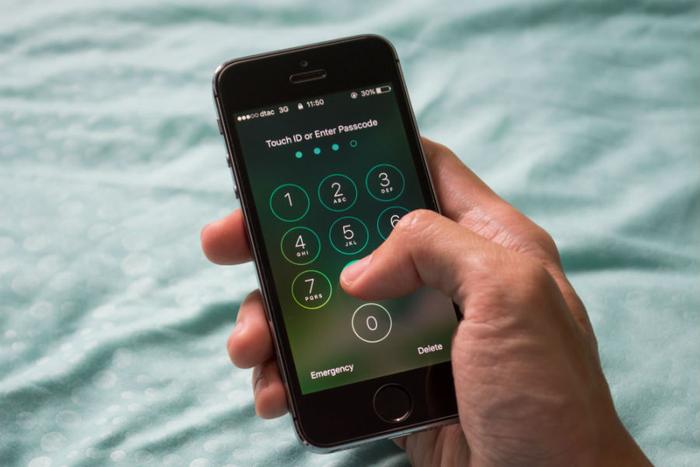 Police across the U.S. are reporting a new cybercrime wave. Thieves are stealing victims' iPhones after stealing their passcodes.
According to victims, the theft usually occurs in a public place, like a crowded bar. If you pull out your phone and the thief sees you punch in your passcode, they next grab your phone and run. Within just a few seconds the thief can change the passcode, preventing the victim from accessing their account.
Then, it gets worse. The thief now has access to all the apps on the device, including Apple's password manager. With login credentials to bank and brokerage accounts, the thief can steal money.
In an interview with the Wall Street Journal, Alex Argiro, a former New York Police Department detective who investigated such cases before retiring, likened the stolen iPhone to a treasure box. 
"It is such an opportunistic crime," he told the Journal. "Everyone has financial apps."
As for the scope of the crimewave, Argiro said he is aware of "hundreds" of these crimes in the city since 2021.
"We sympathize with users who have had this experience and we take all attacks on our users very seriously, no matter how rare," an Apple spokeswoman told the Journal. She said the crime is rare because the thief must steal both the iPhone and the passcode.
"We will continue to advance the protections to help keep user accounts secure," she said.
How to protect yourself
The first and most obvious step for an iPhone user is to prevent others from seeing you enter your passcode to activate your phone. Don't enter the code where someone can see the position of your fingers.
Cybersecurity experts also suggest using a six-digit passcode instead of just four digits. Consider an alphanumeric combination. You can do all of that in the phone's "settings."
Click on "Display & Brightness" and set your Auto-Lock to 30 seconds. That's the shortest option and reduces the time your device remains unlocked.
You can also "enable additional protection." Find which financial apps on the device allow you to add a passcode. Give each of the apps a different passcode.