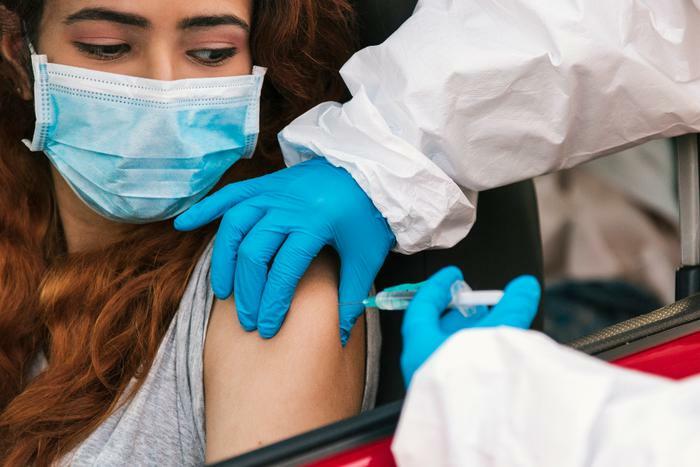 Coronavirus‌ ‌(COVID-19)‌ ‌tally‌ ‌as‌ ‌‌compiled‌‌ ‌by‌ ‌Johns‌ ‌Hopkins‌ ‌University.‌ ‌(Previous‌ ‌numbers‌ ‌in‌ ‌parentheses.)‌ 
Total‌ ‌U.S.‌ ‌confirmed‌ ‌cases:‌ 33,627,131 (33,622,105)‌
Total‌ ‌U.S.‌ ‌deaths:‌ 603,979 (603,891)
Total‌ ‌global‌ ‌cases:‌ ‌181,198,800 (180,846,945)
Total‌ ‌global‌ ‌deaths:‌ 3,925,198 (3,918,516)‌
Study finds lasting immunity from Pfizer and Moderna vaccines
Some health experts have suggested that people who are vaccinated against the coronavirus may need booster shots to maintain immunity. A new study, published in the journal Nature, suggests otherwise.
Both drugs are mRNA vaccines, which apparently is the key to their lasting power to prevent the virus. Dr. Ali Ellebedy, an immunologist at Washington University in St. Louis who led the study, told the New York Times that the findings underscore how powerful the vaccines are.
The study did not include the vaccine made by Johnson & Johnson, but Ellebedy said it's believed that the vaccines that do not use mRNA technology won't provide immunity that is as long-lasting.
FDA to add warning to Pfizer and Moderna vaccine fact sheets
While there's good news about the Pfizer and Moderna vaccines' immunity properties, there's still a concerning issue about potential heart inflammation. The U.S. Food and Drug Administration (FDA) says it plans to quickly add a warning to the fact sheets for both vaccines.
"Based on the available data, a warning statement in the fact sheets for both health care providers and vaccine recipients and caregivers would be warranted in this situation," said Doran Fink, deputy director of FDA's vaccines division. 
A safety panel advising the Centers for Disease Control and Prevention (CDC) said there's a "likely association" between a rare heart inflammatory condition in adolescents and young adults following COVID-19 vaccination. The condition is said to mostly affect young men.
U.S. closely watching how the U.K. deals with the Delta variant
U.S. health officials are keeping a wary eye on the U.K., where COVID-19 cases involving the Delta variant have surged in recent weeks. The concern is that the British experience could be repeated in the U.S. in areas where vaccination efforts have lagged.
"It just exploded in the U.K.," Dr. Anthony Fauci, President Biden's chief medical advisor, told NBC News. "It went from a minor variant to now more than 90% of the isolates in the U.K." 
Fauci said it is alarming how quickly the Delta variant spreads. He said it became the dominant strain in the U.K. in about two weeks. 
Around the nation