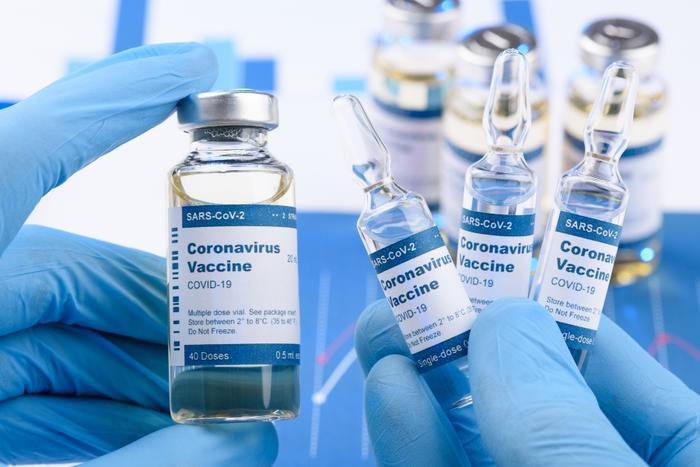 Coronavirus (COVID-19) tally as compiled by Johns Hopkins University. (Previous numbers in parentheses.)
Total U.S. confirmed cases: 7,464,372 (7,423,328)
Total U.S. deaths: 210,313 (209,857)
Total global cases: 35,559,026 (35,252,679)
Total global deaths: 1,045,390 (1,038,307)
White House reportedly blocks FDA vaccine guidelines
The Trump administration has reportedly blocked the U.S. Food and Drug Administration's (FDA) proposed guidelines to vaccine developers on steps they must follow before bringing a vaccine against the coronavirus (COVID-19) to market -- steps that would have precluded a vaccine before the Nov. 3 election.
The guidelines called for vaccine developers to carefully follow subjects in Phase 3 clinical trials for two months after the trial to make sure the vaccine had not caused any adverse effects. After that time, the drug companies would be allowed to apply for emergency use authorization.
A senior administration confirmed the move to Reuters, saying the White House believed there was "no clinical or medical reason" for the additional requirement.
Seventeen more retailers at risk of bankruptcy
There has been a wave of retail bankruptcies since the coronavirus shut down the economy, and industry experts predict there will be more in the months ahead. According to the retail publication Retail Dive, there are at least 17 national retailers at risk of default.
The publication notes that bankruptcies have largely slowed as the industry heads into the holiday season. Depending on how the holidays shake out, it says 2021 could bring another wave of bankruptcies. 
Of the 17 retailers on CreditRiskMonitor's "at-risk" list, 11 are apparel retailers that could join Brooks Brothers, J. Crew, and Lord & Taylor, which filed for bankruptcy protection earlier this year.
Doctors concerned by White House photo op
President Trump returned to the White House Monday after being treated at Walter Reed Army Medical Center for COVID-19, saying he felt great. But his photo op on the White House balcony is giving health officials a bad case of heartburn.
Trump stood on the balcony and removed his mask, something COVID-19 patients are never advised to do. Even though Trump was alone on the balcony, doctors say it was not a good idea.
Trump, meanwhile, told Americans in a tweet that they should not live in fear of the virus. "One thing that's for certain – don't let it dominate you. Don't be afraid of it. You're going to beat it," he said. 
Wisconsin searches for answers
In many Midwestern states where coronavirus cases have spiked, college students were primary suspects for causing the spread and have been called out for partying and not social distancing. But in Wisconsin, health officials are having second thoughts.
They note that while there were initial outbreaks in college towns like Milwaukee and Madison, cases lately have surged in communities where there are no colleges.
"To say that A caused B, we need to have more than just A happened before B,"  Ryan Westergaard, Wisconsin's chief medical officer for the Bureau of Communicable Diseases, told The Wall Street Journal. "Saying that these rapid outbreaks at college campuses caused statewide transmission to go up -- we don't have enough evidence to make that link with any certainty."
Who's most likely to die from COVID-19?
Since the beginning of the pandemic, more than 210,000 Americans have died from the coronavirus. The Wall Street Journal has broken down nine months of data to determine who has died from the virus.
Information from death certificates shows that around 79 percent of recorded deaths are among people aged 65 and over while people under age 35 account for just 1 percent of known deaths.  Nearly a third of deaths have affected people who are at least 85 years old.
Fifty-four percent of the fatalities are men while 46 percent are women. Being in a long-term care facility is also a risk factor, with that population consistently making up about 40 percent of coronavirus deaths.
Around the nation
Vermont: The state's annual apple harvest has been linked to the state's worst outbreak since June 3. The state health department reported 33 new cases Monday, mostly among migrant workers at an Addison County apple orchard. 

Nevada: The Division of Industrial Relations (DIR) reports that four businesses in the state were cited during the week beginning Sept. 28 for non-compliance with COVID-19 rules. Officials say the state has recorded an 89 percent compliance rate since the rules went into effect.

Indiana: Gov. Eric Holcomb says the state has made good progress in reducing coronavirus cases, so he's lifting some restrictions on businesses. However, he says the mandate to wear masks in public will remain in effect until Oct. 17.