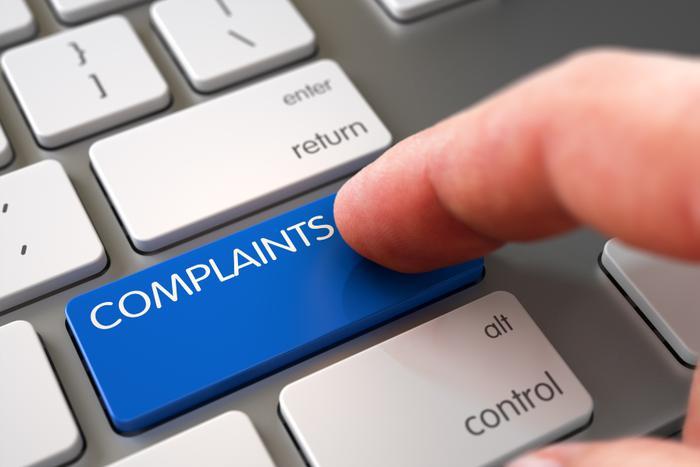 Consumer complaints continue to pour in at the Consumer Financial Protection Bureau (CFPB). For the fifth month in a row, gripes from consumers set a new monthly complaint volume record, according to an analysis by the U.S. Public Interest Research Group (PIRG) and the Frontier Group. 
At the top of consumer grievances are gripes about credit reporting. Actually, credit reporting beefs have been one of the chief complaints historically, but the total number of complaints in this category rose by 86 percent during the COVID-19 pandemic. 
As a percentage of total complaints overall, credit reports accounted for 65 percent in July, up from 54 percent in February when the pandemic was still in diapers. 
Credit report accuracy is of paramount concern
PIRG researchers point out that the accuracy of credit reports is a delicate barometer for consumers since credit reporting agencies essentially act as gatekeepers to financial or employment opportunities. 
As many consumers know, it's almost impossible to get a line of credit, a loan, or the thumbs-up to buy anything on a payment plan without creditors reviewing a credit report or credit score. PIRG also notes that while most consumers aren't aware of it, landlords, insurers, and even employers are now using credit reports as background checks and justification.
The recent spike in credit reporting complaints was driven by nearly twice the number of consumers complaining about incorrect information in a credit report. Nearly three out of four -- 75 percent -- of those complaints claim that information on a consumer's credit report actually belongs to someone else. To make matters worse, the number of subsequent complaints about dead-end investigations into inaccurate reports have also shot up. 
What to do when you find credit report inaccuracies
ConsumerAffairs reached out to PIRG to get some pro-consumer advice when an inaccurate credit report leaves a consumer twisting in the wind. Ed Mierzwinski, U.S. PIRG Senior Director for Consumer Programs, said that consumers should check their credit reports for mistakes, especially if they're seeking new credit in the future.
"You can generally see your credit report for free, especially during the pandemic. You'll need to file disputes with both the credit bureau(s) at fault and the company that made the alleged mistake," Mierzwinski told ConsumerAffairs. 
"If you also file a complaint with the CFPB, you'll have a better chance of getting action to resolve your problem. The CFPB doesn't take over your complaint, but it requires followup by both the credit bureau(s) and the company, and that means you've gotten their attention."
The effort to ban debt collection during a pandemic
When Americans started getting their stimulus payments from the federal government to cope with the coronavirus, some recipients quickly found out that those payments could be seized by debt collectors if they were in debt.
Some Senators called foul, but nothing was done to keep the credit wolves from the consumer's door.
But, like they say, it's not over 'til it's over. The House-passed Heroes Act (HR6800) includes a section (Sec.110402) that will ban debt collection during a natural disaster, including the pandemic. If the Senate does not pass HR6800, PIRG suggests that the Senate should include a ban on debt collection in its next pandemic response package.