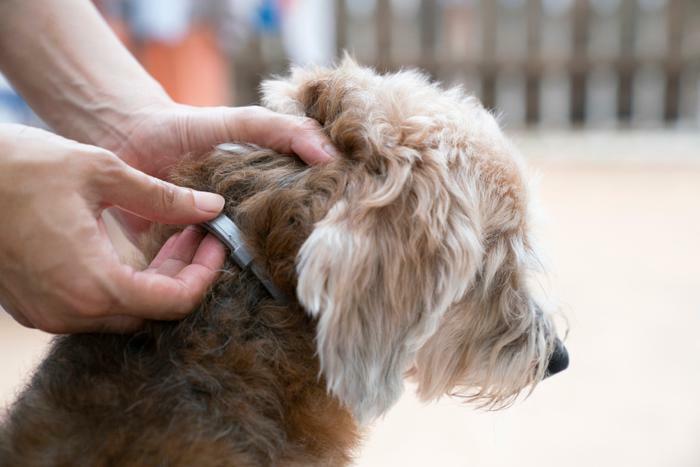 A congressional subcommittee has asked Elanco to voluntarily recall its Seresto flea and tick pet collars after thousands of complaints suggested that the products were involved in nearly 1,700 pet deaths.
The U.S. Environmental Protection Agency (EPA) has received more than 75,000 incident reports linking the collars to pet harm, but the subcommittee says it believes the number of deaths and injuries is actually much greater than that, "since the average consumer would not know to report pet harm to EPA, an agency seemingly unrelated to consumer pet products."
A review submitted on ConsumerAffairs perfectly exemplifies how the Seresto collars can negatively affect a pet. 
"My German Shepard needed protection from ticks, the Bayer Seresto dog collar I bought for her seemed to work to protect her. She started having strange intestinal issues, stools were loose and jelly like. She was thirsty all the time and I never connected that the flea and tick collar was causing the constant problems until we moved to an area where she didn't need protection and I removed it. Within a week she was 100% improved and back to being like the beautiful bright girl we knew," one consumer wrote.
Calling for a recall and refunds
Rep. Raja Krishnamoorthi (D-IL), the chairman of the subcommittee on Economic and Consumer Policy, fired off a letter to Elanco on Thursday to request that the company issue full refunds to customers and begin a temporary recall of the product. He also wrote a letter to Bayer -- the developer of the Seresto product before selling it to Elanco -- to ask the company for any information it might have about the product's toxicity.
In his letters to both Elanco and Bayer, Krishnamoorthi noted that the packaging for Seresto collars contains no disclaimer warning that the risks of toxicity "may be so great that they could possibly be responsible for thousands of pet deaths."
Elanco responds
In response to the claims, Elanco argues that the subcommittee is asking for action "based on misleading media reports."
"Since its initial U.S. Environmental Protection Agency (EPA) registration in 2012, more than 25 million Seresto collars have protected dogs and cats in the U.S. from fleas and ticks," the company stated in a news release.
"In that time period, the incident report rate for all adverse events related to Seresto in the U.S. has been below 0.3%. Furthermore, the significant majority of these incidents relate to non-serious effects, such as dermatologic application site issues."
Elanco says the recall request is unwarranted and has not yet been suggested by any regulatory agency. For the time being, the company says the product will remain available to consumers for purchase.