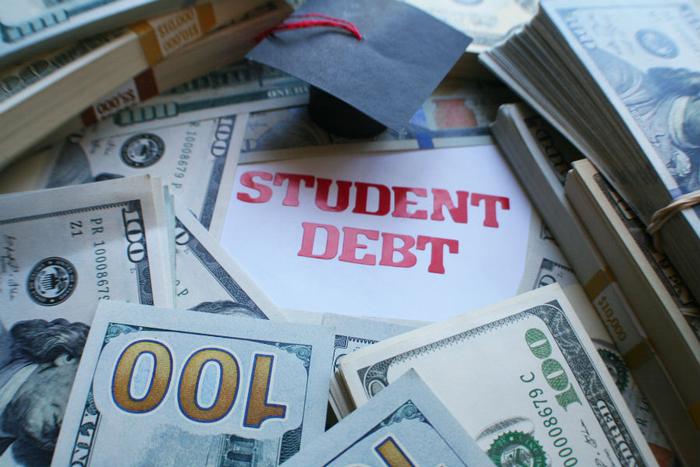 Since it was established, the Consumer Financial Protection Bureau (CFPB) has had a division focused on protecting consumers from student loan abuses. It has set rules to protect borrowers and sued lenders that violated those regulations.
But under the Trump administration, the Office for Students and Young Consumers is now being absorbed by the agency's consumer information unit. John Czwartacki, a spokesman for the agency, told the New York Times the move is a "very modest organizational chart change."
But one-time staunch CFPB advocates, who have become vocal critics since Mick Mulvaney has become the acting CFPB director, argue the move is part of a pattern to make the only agency in the federal government solely dedicated to protecting consumers' financial interests less effective in that role.
"Shuttering the CFPB's student lending office is an appalling step in a longer march toward the elimination of meaningful American consumer protection law," said Christopher Peterson, financial services director at Consumer Federation of America (CFA). "This action actively promotes greater profits for a handful of debt collection businesses at the expense of mistakes, neglect, and confusion for millions of student loan borrowers."
Total debt reaches $1.5 trillion
CFA notes that the move comes in the same week that total student loan debt in America reached $1.5 trillion. The student loan division, the group says, has been able to return more than $750 million to student loan borrowers who suffered harm at the hands of predatory lenders.
Americans for Financial Reform sees political motives behind Mulvaney's moves since taking over as acting director. The group claims Mulvaney is creating a team reporting to him that will "vet previously non-political research."
"Why is Mick Mulvaney creating a new office on 'costs and benefits' directly under his control, when the CFPB already has a robust research department?" asked Lisa Donner, executive director of Americans for Financial Reform. "What he is really interested in is not serious research, but information that advances the interests of the Wall Street banks and predatory lenders he serves."
Career officials in the CFPB told the Times that the timing of the move is suspect. They note that the change could threaten a major enforcement case against Navient, the nation's largest student loan servicer.
You're on your own
Brianna McGurran, a student loan expert at NerdWallet, says closing the one office specifically focused on students is, at the very least, a symbolic step that tells student loan borrowers that they're on their own.
"Borrowers may feel confused or even disheartened, but they should know that there are still options if they're experiencing problems with their loan servicers," McGurran told ConsumerAffairs. "They can reach out to their state attorneys general offices, senators and representatives, state consumer protection offices, and the GI Bill Feedback System for veterans."
Mulvaney, who as a member of Congress voted to abolish the CFPB, has consistently said the agency has too much power and is unaccountable.
He has tried to limit the agency's efforts to providing information to consumers, rather than initiating enforcement actions against financial services companies.