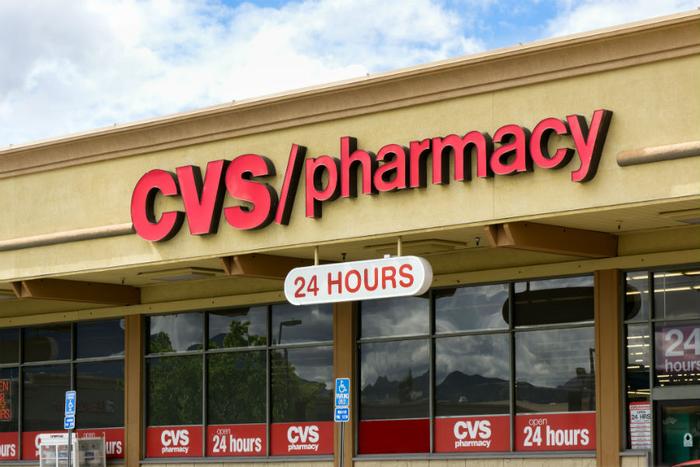 CVS Pharmacy is facing a potential fine of $3.6 million for not following California's recycling laws. 
An investigation by the California Department of Resources Recycling and Recovery (known as CalRecycle) found that 81 of the drugstore giant's more than 800 locations in California failed to collect recyclable materials. 
CalRecycle said Monday that the investigation also found that CVS didn't pay the 5-cent and 10-cent redemption fees due to consumers who brought in containers with a CA CRV symbol. 
Under the California Beverage Container Recycling and Litter Reduction Act, retailers located in places without a conveniently located recycling center are required to redeem eligible containers in-store or pay a $100 per day fee. The retailer has neglected to pay $1.8 million in fees as a result of its failure to comply with the law, according to regulators. 
"Today's action sends a message that we will hold retailers accountable for refunding consumers their nickel and dime recycling deposits," Jared Blumenfeld, California Secretary for Environmental Protection, said in a statement. "Everyone must do their part as we work to protect our environment and ensure that all Californians have convenient access to recycling."
Largest fine ever
The proposed fine would be the largest ever to be levied against a retailer for failing to redeem recyclables, according to CalRecycle spokesman Lance Klug. 
He added that the enforcement action is "part of a larger effort" to crack down on failures to comply with state recycling laws in the wake of the closure of rePlanet, California's largest bottle and can recycling center chain. When rePlanet closed last August, it "increased the obligation on a lot of retailers," Klug said. "We prioritized collection against retailers that owed the most."
"This action comes after multiple contacts with CVS failed to resolve the issue," Klug told The Los Angeles Times.
In a statement, CVS said it is reviewing California's filing and that it is "committed to contributing to healthier, more sustainable communities." The retailer is allowed to seek a hearing if it decides to contest the enforcement penalty.