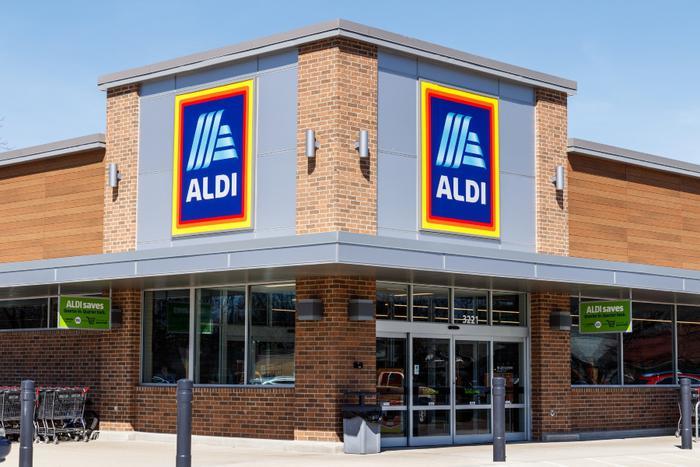 Discount grocery chain ALDI is defying the coronavirus (COVID-19) retail trend by announcing that it plans to open 70 new stores, mostly in the western U.S., by the end of the year.
While other retailers have fallen by the wayside, closing stores after the pandemic delivered a hammer blow to the economy, ALDI recently opened its 2,000th U.S. store and is taking aim at its larger rivals.
Among the 70 new stores, ALDI plans to enter the Phoenix metro market for the first time, opening four stores. It will also support further Gulf Coast store expansion with a new distribution center in Loxley, Alabama.
"Each new store is an opportunity to serve another community, which is an honor and responsibility we do not take lightly," said Jason Hart, CEO, ALDI U.S. "As we continue to expand, we promise to do everything in our power to offer the lowest prices, every day, without exception. In fact, as food costs are rising across the country, we're lowering prices on hundreds of items to meet our customers' increased need for savings."
ALDI stores have smaller footprints than typical supermarkets and stock the shelves with mostly  house brands. Where a competitor might offer four or five different brands of pasta sauce, ALDI offers one.
Highly rated by ConsumerAffairs readers, the limited selection doesn't appear to matter that much. In a recent ConsumerAffairs post, Jonathan, of King of Prussia, Pa., says ALDI has long been his go-to grocery store.
"I always try to go there first because while they have a more limited selection, the prices and quality of what they do have are great," Jonathan wrote.
Growth plan
As its popularity has grown, the company has invested more than $5 billion in a multi-year, nationwide growth plan that includes updating existing stores and opening hundreds of new ones. ALDI says it has also increased its fresh food selection by 40 percent, focusing on new types of produce, meat, and organic selections.
In May, well into the pandemic, ALDI expanded its e-commerce offerings with the accelerated rollout of its curbside grocery pickup service to nearly 600 stores by the end of July. Currently, grocery delivery is available in more than 10,000 ZIP codes.
Though fairly new to the U.S. market, the German grocery chain has large ambitions. It previously announced expansion plans that would make it the third-largest grocer in the U.S., behind Kroger and Walmart.