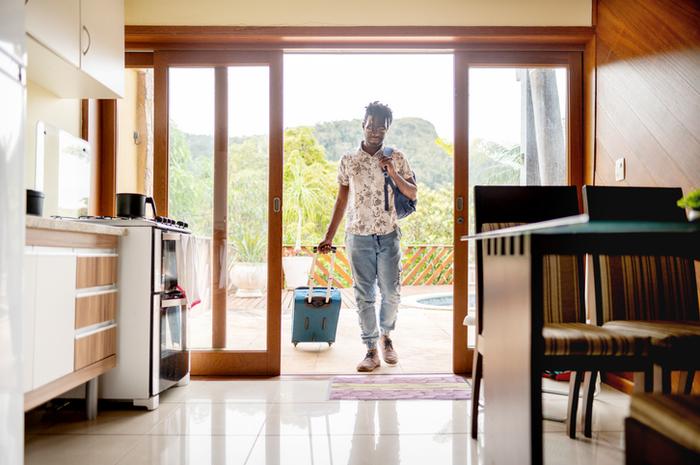 For all the travelers and ConsumerAffairs reviewers who've moaned about hidden fees which some claim are more than double the cost, Airbnb is introducing total price display and updating guest checkout – hopefully to everyone's satisfaction.
"I've heard you loud and clear—you feel like prices aren't transparent and checkout tasks are a pain," Airbnb honcho Brian Chesky said on Twitter. Now, when a user turns on the "total price display" button, the total price (before taxes) will show in the search results, as well as on the map, price filter, and the listing page. 
"You can also view a full price breakdown with Airbnb's service fee, discounts, and taxes," Chesky added.
With this move, both of the major players in the homestays market -- Airbnb and Vrbo -- are on the same page as to price transparency. The only difference is that with Vrbo, users don't have to opt in to see the disclosed cost.
Details on the changes
The changes will begin rolling out sometime in December according to a company spokesperson. Once everything is in place, the changes Airbnb guests will see include:
Total price display: Total price in countries without existing price display requirements. Total price will include all fees before taxes and be shown in search results, as well as on the map, filter, and listing page.
Search ranking prioritizes total price: "We are prioritizing total price (instead of nightly price) in our search ranking algorithm. For similar listings in the same area, those with the highest quality and best total prices will rank higher in search results," the company told ConsumerAffairs in an email.
Pricing tools for hosts: Starting in early 2023, Airbnb will provide hosts with new pricing and discounting tools with the intent of helping them understand the final price guests pay and how to set competitive prices. 
Improvements to guest checkout: "We're providing guidance to hosts that if they have checkout requests, they should be reasonable and displayed to guests before they book," the company said.
To all the guests who have felt put out by asking to do "unreasonable checkout tasks such as stripping the beds, doing the laundry, or vacuuming when leaving their Airbnb," this is a prayer answered. 
However, the company expects guests to do some commonplace chores out of courtesy if nothing else. "But we think it's reasonable to ask guests to turn off the lights, throw food in the trash, and lock the doors—just like they would when leaving their own home," Airbnb said.
Are those 'exorbitant' cleaning fees going away, too?
In travel news site Skift's analysis of Airbnb's changes, Skift's Dennis Schaal pondered whether the concerns that guests have had for years where some hosts have set exorbitant cleaning fees, and that "Airbnb's existing practice of merely displaying the nightly rate lacked transparency and could be very misleading in terms of the final price."
So, ConsumerAffairs put that very question to Airbnb, and the response was favorable.
"Our search ranking prioritizes total price – rather than the nightly base price – along with the quality of the listing compared to other similar nearby listings," a company spokesperson said.
"Now that we are improving our price display and map experience to highlight total price, as opposed to just a nightly rate, hosts who offer a lower total price (inclusive of cleaning fee) and best quality will typically rank well. This will not benefit hosts with a lower base price, but higher cleaning fee."