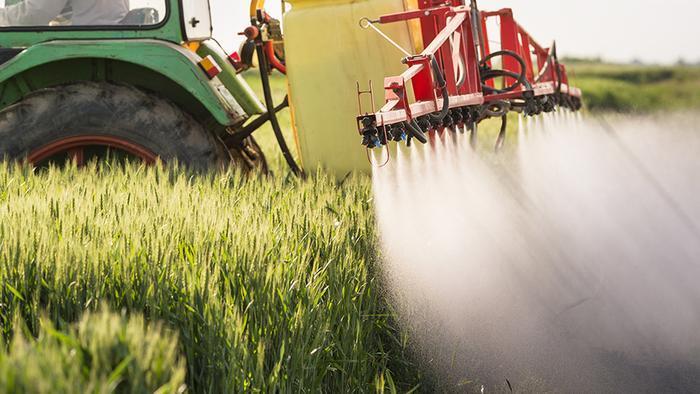 In 2014, the United States' Government Accountability Office released a report that seemed to confirm what some food safety groups had claimed for years. The Food and Drug Administration, the GAO said, failed to test our food supply for residues of certain pesticides, including the most heavily used pesticide in the world.
The GAO, the nonpartisan government agency that investigates how taxpayer dollars are spent, wrote in its report that the FDA's testing was inadequate, and that less than 1 percent of imported food shipments ever get tested for pesticide residue.
Singled out in the report is glyphosate, the primary ingredient of Monsanto's Roundup weedkiller and the world's most commonly used pesticide. Whether or not glyphosate is a carcinogen has been the subject of fierce controversy between experts and government agencies, and the GAO report, for its part, does not address those health concerns.
But GAO does note that it is the FDA's job to to enforce regulations and test food for pesticide residue, a job it was apparently not doing. "Limitations in FDA's methodology hamper its ability to determine the national incidence and level of pesticide residues in the foods it regulates, one of its stated objectives," the GAO said.
"This is the most heavily used pesticide in the world. If anything we should definitely be testing for this. We need to know how much of these residues are in the food supply," Bill Freese, science policy analyst at the Center for Food Safety, tells ConsumerAffairs.
FDA launches then suspends program
The FDA in February appeared to take heed. The agency announced earlier this year that it was launching its own "special assignment" program to test food for glyphosate residue. But on November 12, the site Eco-Watch reported that the program had been suspended, citing FDA sources.
An FDA spokesman confirms to ConsumerAffairs that the special assignment is "currently on hold." Spokesman Megan McSeveney says that an FDA chemist already tested soybeans, corn, milk, and eggs for glyphosate and presented the preliminary results, which she said showed "no pesticide residue for violations for glyphosate....However, the special assignment is ongoing and all results must go through the FDA's quality control process to be verified." When that will happen remains unclear. "We cannot speculate on timing at this point," she says. 
"I think its pretty outrageous that they have decided to stop the testing program," Freese says.
New report raises questions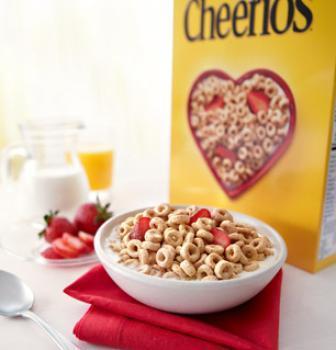 This week, shortly after the FDA's testing program was suspended, two nonprofits published their own report on glyphosate residue in food.
According to a report from the groups Food Democracy Now and The Detox Project, testing conducted by a laboratory they had contracted with shows "extremely high levels of the pesticide glyphosate in some of America's most popular food products." The data they used comes from testing conducted by Anresco Laboratories,  an FDA-registered lab that has conducted food safety testing since 1943, according to the report. 
A number of popular snack food and cereal products are studied in their report. Topping the list is Cheerios, with glyphosate levels reaching over 1100 parts per billion, according to the report. A General Mills spokesman does not dispute the figures but notes that the amount of glyphosate apparently found in Cheerios is still well below the levels that the Environmental Protection Agency has deemed safe to consume.
"This study shows that our products without question meet or exceed regulatory safety levels and are safe," General Mills says in a statement to ConsumerAffairs. "The EPA has researched this issue and they set the rules that we follow and that farmers follow who grow crops such as wheat and corn."
For food safety advocates like Freese, the issue is not about a single food product. Rather, it is the exposure to multiple potential sources of glyphosate that they say could pose health risks, which is why the Center for Food Safety has been pushing federal regulators to lower the level of glyphosate deemed acceptable for American consumers to eat.
"The EPA used to set an even lower level than Europe does today," Freese says. The recent report, Freese says, is a good start to investigating the issue, and a sign, he says, that more government testing into pesticide residue must be conducted. 
A carcinogen?
The health consequences of consuming food with glyphosate residue are still a matter of intense debate. In March, a panel conducted by the International Agency for Research on Cancer for the World Health Organization concluded that glyphosate is "probably carcinogenic to humans." 
However, a report conducted for the World Health Organization this past May by separate panels, the Agriculture Organization of the United Nations, and the WHO's Core Assessment Group on Pesticide Residues said that glyphosate is "unlikely to pose a carcinogenic risk to humans from exposure through the diet."
Monsanto has not yet returned a request for comment from ConsumerAffairs. But the company fiercely contests the earlier WHO findings, writing on its website: "Based on the overwhelming weight of evidence, Monsanto strongly disagrees with IARC's classification of glyphosate."
More recently, the New York Times published a story showing that pesticide use has steadily increased in the United States as farmers depend more on genetically modified seeds and Monsanto's Roundup, a report that the company also disputed.