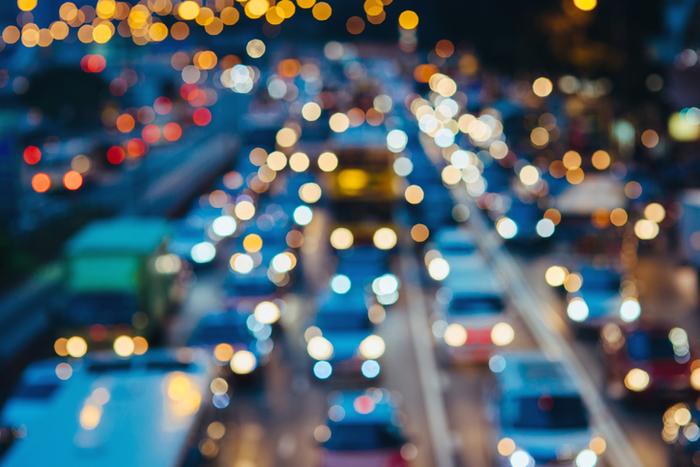 Driving somewhere over Memorial Day weekend? You'll join 42.3 million others who AAA projects will travel 50 miles or more from home this Memorial Day weekend, a 7% increase over 2022. And if this keeps up, AAA says we're in for a travel-clogged summer.
"This is expected to be the third busiest Memorial Day weekend since 2000, when AAA started tracking holiday travel," said Paula Twidale, senior vice president of AAA Travel. "More Americans are planning trips and booking them earlier, despite inflation. This summer travel season could be one for the record books, especially at airports."  
Gas price forecast, when to stay off the road and cities to avoid 
The essentials of any road trip are the price of gas and the ease of getting from point A to point B. 
As for gas, AAA analysts forecast that fuel will be cheaper this Memorial Day weekend than last year when we were all staring at $4 a gallon.
As far as what days to travel, INRIX, a provider of transportation data and insights, predicts that Friday, May 26 is going to be a bear to maneuver. But if Friday is a must, then the best times to travel by car will be in the morning or evening after 6 p.m. 
Coming home, the best travel time on Monday is before 10 a.m. and the worst between 2 p.m. and 3 p.m. If you can squeeze in an extra day and return on Tuesday, traffic will be better. The suggested best times to travel on Tuesday are before 2 p.m. or after 6 p.m.
On the flip side, the lightest traffic days will be Saturday and Sunday. 
Suitcase of patience
If you're headed toward New York City, Seattle, Tampa, or Boston, bring a suitcase of patience, too, because those areas will likely see travel times double compared to normal. 
Other routes that INRIX forecasts to be slow-go – like a third to twice as long – are:
Atlanta to Augusta
Milwaukee to Chicago
Williamsburg to Washington
Fort Collins to Denver
Detroit to Kalamazoo
Galveston to Houston
Los Angeles to San Diego
Rochester (MN) to Minneapolis
Seattle to Portland
San Francisco to Napa