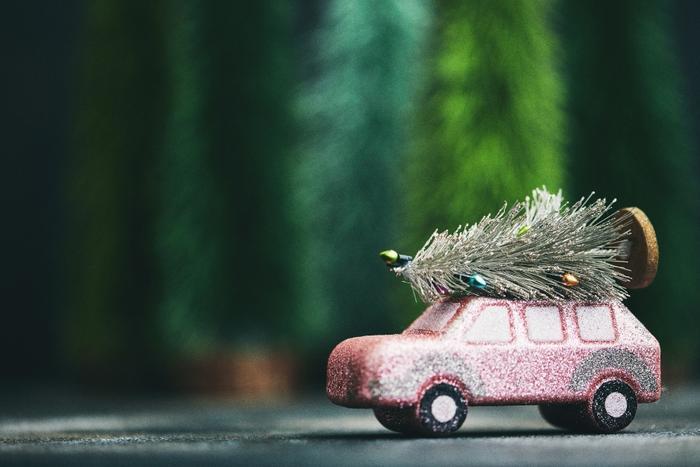 A solid job market, rising wages, and falling gas prices may result in a record number of people traveling during the holidays.
In its annual forecast, AAA predicts more than 115 million people will travel by car, plane, boat, or train from December 21 through January 1, the most since AAA began issuing the forecast nearly two decades ago.
That would represent an increase of nearly 4 percent over last year's holiday travel, leading to crowded terminals and highways. INRIX, a transportation analytics company, teamed with AAA to predict that the worst day for travel will be Thursday, December 26, with evening rush delays reaching nearly double the number of congestion-free drive times in major U.S. cities.
"Holiday cheer is at an all-time high this year, with unemployment at historically low levels, and noted improvements in both disposable income and household net worth," said Paula Twidale, vice president, AAA Travel. "Travelers should be getting used to crowded highways and airports, as this marks the eighth straight year of new record-high travel volumes for the year-end holidays."
Most travelers will go by car
AAA estimates that most travelers will go by car, with an estimated 104.8 million people driving to their holiday destinations. However, air travel may see the biggest increase in passengers on a percentage basis; holiday air travel is expected to grow by nearly 5 percent.
Airline passengers may have to pay more to rent a car when they arrive at their destinations. AAA's Leisure Travel Index shows the daily average rental rate this Christmas and New Year's will reach $84, 11 percent more than last year and the highest price in 10 years. 
Hotel rooms may also cost more, with AAA Three Diamond hotel prices up 1 percent to $153. AAA Two Diamond hotels will average $119, 2 percent less than last year.
Even travel by train, bus, and cruise ship will see a big increase during the holidays. An estimated 3.81 consumers are expected to use these modes of travel, 3 percent more than last year.
With so many more people on the nation's highways during that two-week period, AAA said it expects its roadside assistance crews to remain busier than usual. It estimates it will have to come to the rescue of about 853,000 motorists during the holidays.
To reduce that number, AAA is recommending motorists have their vehicle's serviced and checked out before heading out on a long road trip. And when you see a vehicle stopped on the shoulder, be sure to slow down and move into the other lane. That's now a law in all 50 states.