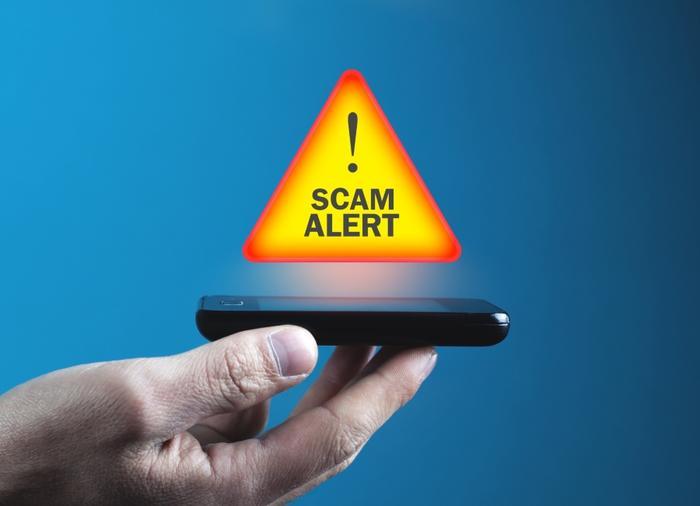 It appears that the con artists behind the spate of COVID-19 scams and the recent money-flipping scam have moved their game. Various federal and state agencies are warning consumers that scammers have found some new ways to fleece the public: an Amazon AirPods raffle scam and an order confirmation scam. 
The order confirmation scam
If you receive a text message from a number you don't recognize saying you need to confirm a delivery by clicking on a link, stop right there. The scam — called "smishing" — starts with the pretense that it's from Walmart, Costco, Target, or Amazon and that you need to confirm a recent purchase you supposedly made. 
These scam messages say a shipment confirmation will follow and, when it does, your credit card on file will be automatically charged. "The message asks you to call a phone number if you did not make the transaction in question or to report an unauthorized transaction. If you dial the number, you will likely be asked to provide your account credentials or payment information so that your account can be 'credited,'" cautions Attorney General Chris Carr. "The scammers will then use that information to steal your money or commit identity theft. This scam can also occur via email or text message."
Carr says consumers can avoid this scam simply by not calling the number provided or clicking on the links. You can double-down on your protection by logging in to your online account with the retailer or contacting the company through a verified telephone number to see if, in fact, there was an unauthorized charge made to your account.
The United States Postal Inspection Service reminds consumers that if the scammer's attempt uses the Postal Service as part of the ploy, the USPS offers tools to track specific packages — but only if you choose to use them. "Customers are required to either register online, or initiate a text message, and provide a tracking number. USPS will not send customers text messages or e-mails without a customer first requesting the service with a tracking number, and it will NOT contain a link," the agency said. "So, if you did not initiate the tracking request for a specific package directly from USPS and it contains a link: don't click the link!"
The Amazon AirPods raffle scam
Want a free pair of AirPods? OK, but you might also get some unwanted malware along with them.
The Georgia Attorney General's Consumer Protection Division said it's received complaints about text messages that state they're from Amazon, claiming that the lucky recipient has won a pair of AirPods in an Amazon raffle. Supposedly, all you have to do to claim your prize is click the link in the message. 
If you click, be prepared for an avalanche of anxiety. Clicking usually loads malware onto your device or leads you to a phishing website that prompts you for personal information, such as your Amazon login and password.
Burnaby Now reports that the scam is also known as the "fitness watch text" or the "Apple Watch raffle scam." And the Better Business Bureau (BBB) reports that another variation is a scam involving Whole Foods. 
"The scammer sent a text with a link for address and name to enter into a raffle contest of secret shopper opportunities at Whole Foods Market for 400$ a week," reported one consumer at the BBB's Scam Tracker website. "I responded with name and address. They sent a text saying something would be in the mail. A fake check for 1950.53$ and a single page with 'instructions' came a day later in the mail for buying an American Express gift card to send to an email with 'shopper experiences survey' to send as well."