Cox Communications High-Speed Internet
Consumer Complaints and Reviews

I've been a Cox TV/Internet/Phone customer for over 20 years and I have seen the fees climb every year and the TV quality get worse. I do give kudos to the service people who are on time and always very nice. But am tired of the increasing costs for the cable TV. In the past the only way to save any money at all was to 'bundle' services; however, that is no longer the case with their tricky billing. My bill was $166/mo, the 'bundle' due to expire in Mar, and being retired and on a fixed income I phoned to see how I could reduce my bill. I explained and decided to remove the Variety pack and Sports pack at $7.50 each and voicemail and long distance service.
After all that my bill was only lowered by $2! When I asked how that could be I was told that I was already receiving a bundle discount and they could not lower my bill more. I had been told last year that I should call every few months to see if there were new discounts for seniors but this time was told that that was the best rate they would give me. I understand they want to run specials to entice new customers, but it's become offensive for them to effusively thank me for being such a loyal customer for 24 years, then give new customers deals such as $80/mo phone/internet/tv for a year but not have an affordable rate for long-time customers... especially seniors. I am not able to get Verizon TV in my area but can get Verizon internet & phone so will be changing my service over to them and using Chromecast to get the tv shows I want.

Haven't been with Cox a year and they are trying to lie about bill. They lie to their customers and don't even care... Can't even tell me why my service was disconnected. Just give me the runaround... Very pissed off about how they are treating me and others after reading reviews. This company really need to be stopped... Something has to be done. How can we stop this from happening to so many innocent people... I really regret getting service with them. Old saying "be careful how you treat people".

Oh my God, I just had the worst experience with the customer service person ever in my whole 24 years of life so I call the collections and I have a conversation with him. I told my whole situation and WE WERE IN DISAGREEANCE so I asked to speak for supervisor and he was talking about; I have to wait 24 to 48 hours to speak to that which I know it's not true so I said, "Well fine, let me talk to someone else in the office." He was like no no no so many times and just so very rude and I had to three-way my friend (who once worked for Cox) on the line just so he could hear how he would speak it because I can't make this up.
This was the worst experience ever. He said his name was Steven but that's all the information he gave me because I told him I was going to report him and he refused to give me any information. Trust me your best bet is to call a Cox store locally or go into a local Cox store to get your problem figured out because I don't know who train these PEOPLE but it's not right especially when it's a customer service field.
I was very mad and confused so I'm like transfer me to billing and he's like MA'am, "I advise you to hang up and call back because I'm not going to hang up and WE REALLY THOUGHT HE WAS CRAZY OR PLAYING A GAME BUT OMG He was so serious. And now I have to call back and explain everything that just took a hour out of my day to report this **! I need a new internet company to come back and hire very well trained customer service who don't smoke drugs all day and come to work just for drug money smh; seriously he sounded like he was on drugs smh!!! Worst experience and mind boggling experience ever!!!

In November I had a sudden death in my family. December's bills came and went until mid January when everything in my house stop working, as far as internet, streaming, and well Cox Communications goes. I immediately paid the bill and the service was back on, one week later I paid the next bill due. Now it's the beginning of February, my "bandwidth" is too low to stream... odd considering I have the second to the highest available, so I pulled up my account to find that I have another chunk due immediately!! This is to include a $20 reactivation fee. I politely explained the situation to the representative on the phone (I'm in customer service) and also explained that we have had this account for 20 yrs and never missed a payment!! After a brief hold she told me her supervisor said there was nothing they could do.
Now at this point I'm on fire! I ask to speak to said supervisor who comes on the phone ready to fight. She said and I quote "ya, I'm sorry about your loss (severe sarcasm) but your account was deactivated and you have to pay the $20 like everyone else". Wow! Loyalty gets you nowhere with this company! I said to her, not so politely "after thirty days shutting off someone's service with a perfect payment record seems like a scam. I was actually calling to upgrade my internet service and modem but you have made me want to look at other options". She then told me to hold on so she could look into something. I told her not to bother, and that I hope that this call was recorded for training and quality purposes.

I have been with Cox since the 90s. I had the Preferred internet and TV Packages. My frustrations with them is that this year they jacked up my rates from $97 as high as $161 because I added Preferred TV and one extra line? The quality of the programmed TV is antiquated for my area and many of the channels are not available unless I want to pay more? I complained to upper management about getting bill down to $107. Management did assure me these changes would be made, but the next month my bill was jacked up again. I went through this 3 times and supervisor finally told me to take it or leave it. So, I chose to cancel services rendered immediately. They hit a switch and bam! Service was cut.
In a nutshell, they will jack up your rates frequently and have no regard for customer loyalty even though they host a dept with that name. They will give you a lot of sugar over the phone by throw promotions at you, but these don't last long & in the end, you pay more? Now I have to search for another internet provider in BA.
How do I know I can trust these reviews about Cox?
697,568 reviews on ConsumerAffairs are verified.
We require contact information to ensure our reviewers are real.
We use intelligent software that helps us maintain the integrity of reviews.
Our moderators read all reviews to verify quality and helpfulness.
For more information about reviews on ConsumerAffairs.com please visit our FAQ.

I signed up for Cox services on a lifeline and connect to complete account in August 2016. In September I moved. I was approved but told I had to talk to the main Cox to update my address. When I talked to them I was told services were already active at that address and to bring a copy of my lease. I did, I was given a quote of about $58.99 monthly for cable, Internet, and home telephone services. I had an installation scheduled for that Saturday that included 5 televisions. They did not show up until the next Saturday. I received my first bill for 10 days of service a few days later for $127 and change. I immediately called to have my bill corrected or services canceled. Instead Cox tried to sell to me. I called several more times with the same request.
Once the due date came around Cox blocked me and routed all of my calls to a very rude collections department. I ended up paying the bill just to get through and requested a 30 day money back guarantee along with cancellation. Cox refused. My last Cox conversation was that Cox has done this to many people and they will get away with it. Cox has since picked up their equipment but I keep getting communication from them. They are now asking for over $1400. I asked one last time in writing, to stop communication and return the funds to me that they were not due. I just receive a call from the home security department and they have even started harassing my family. Please help me get some relief.

I contacted Cox to downgrade the Internet service given that it typically wasn't delivering anywhere near the advertised speeds anyway. On my next bill I see that suddenly and inexplicably the cost of my TV service has jumped up $27! For the same exact service! My bill is now higher than it was before I downgraded the Internet service! Do they really expect people not to notice these shenanigans? Nice job Cox, I'll now be canceling my service entirely.

Last month I called Cox to complain about my bill, they adjusted it down to $196.00 and assured me that it would remain at that amount for another year. Received my bill due in January and it was at $216.00. At no time during my conversation with Cox agent did he tell me that my bill would increase in the next month. I have been a Cox customer on and off for over 20 years and now feel it is time to look around for another provider. Will discontinue my service as soon as my contract expires 11/17.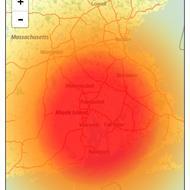 So for the past two business days 12/20 and 12/21/2016 the internet and television services provided by Cox Communications in my area has been really subpar. As of this posting any individual online can still go to downdetector.com and clearly see that Rhode Island and Southern Massachusetts both have a giant Orange almost Red blotch covering the outage map of my areas. Concerning. Not an issue until it is an issue right? So Tuesday 12/20 around 8:00 am I needed to get a presentation ready for work using my OneDrive (which requires internet access btw, it is a cloud storage service). Of course, no connection. This in all honesty started just before midnight on 12/19 when I purchased a video game for myself as an early Christmas present on the Xbox Dashboard as they were having an incredible sale on a title I had been yearning to play so I decided to indulge and pulled the trigger. That's when the problems start.
My purchase went through initially, about the only good part of this situation. Once it goes through the Download status bar is now stuck on "Pending". Awesome right. Spend $50 on a video game you were hesitant to get in the first place because of the download to own method of buying games has not always worked out so well in the past. I immediately blame Microsoft and Xbox LIVE for not being able to handle the amount of purchases that were most likely being made at that time. Call the Xbox customer support who has me run some quick basic diagnostic checks on my machine and everything seemed to check out except one. When I ran the Advanced Network Statistics test it was continually coming back with a message stating that I was receiving anywhere from 20-30% packet loss in my WIRED connection. Why wired connection?
From a Gaming and Video Streaming standpoint wired connections have always provided me with the most reliable connections so if I can wire it, I will and hide the wires somewhere later. :). So I call Cox. Oh yeah. It's time to let them know what's going on and why am I losing 30% of my data through their connection to my single family home. I mean this is is MY connection only, I am not good at sharing and I'm a data HOG, apologies to future roommates. They immediately shift the blame to Microsoft's Xbox One and claim, packet loss? Wait a minute, the funniest part was when I had explained my issue initially, the first Cox Customer Support Tech had no idea what "packet loss" or "data packets" were and asked me if they had something to do with tweets? Tweets? What? So I politely explained to her what they consisted of and then politely asked to be transferred to a Tier 2 agent.
This agent knows her stuff. She immediately understood my issue, but once again, decided to forward the blame unto others and not Cox themselves. I mean really why would the cable internet company have anything to do with the cable internet being poorly managed. Really guy? Well once she put me in my place and told me facts, I immediately was referred to downdetector.com not by myself mind you. By the Tier 2 agent who barked it at me to check to prove I was the one who was wrong. Did I mention she was most likely in a foreign land and had no idea where I was and surely she didn't have the motivation to type in my personal location into downdetector.com because that would be too easy. So I did it for her. I compiled a 2 day report from the site and took screenshots of the giant red blotch covering my area.
When you type Cox Communications into the website it recognizes the business immediately and puts you on the page. Right away it shows "Cox has problems" in a Big Red Box and individual reports and comments were flying into the site by the dozens as I read the consumer complaints. I demanded a 2 day credit and was refunded a whopping $5. They still have not addressed the issue as of this Consumer Affair review.
My entire neighborhood is out right now in Tiverton Rhode Island and the Holidays being just around the corner, not only is my business stifled and at a stand still because as a graphic designer I rely on my internet speed for my business and with the approaching festivities that means business for me but my deadlines can't be met because Cox Communications, the only high speed internet option in Bristol County Rhode Island is monopolizing the industry and I have no other choice but to pay these crooks an insane monthly bill for a service that rivals that of a communications company based in Aleppo, Syria with the continuous and repeated service blackouts and outages.
The Holiday Season is now a travesty in my house because we currently cannot get anything done. We hope you all have a better experience this holiday season sincerely and shame on Cox for not addressing this sooner, trying to save face and just pawning the isse onto a business that is based on the West Coast. Xbox isn't the problem Cox, you are.

Here in Fredericksburg Va. they may as well merge Verizon and Cox. Deregulation has done nothing to lower bundle rates. One raises and the other follows. We need to inform the press, elected leaders of this downright crime.

Their team is hit and miss. Their sales department has collection style tactics. They will use your own usage information to prove their sales pitch. "You use x amount of Internet, that is excessive for the package you have! You NEED this..." expensive rates because they know DARN well they are a monopoly! Take this away from them. I demand to have a say in my choice! I WANT Time Warner but these money hungry scammers have the city where I live which gives me no choice. What kind of bull crap is this!? I hope they get dismantled and TWC merging with AT&T bites them in the rear.

I had been a long-standing Cox communications account holder with only internet provided to me. Although we have had a few hiccups on the way with service which they diligently try to fix I have never experienced such shadiness as when I had called and canceled my service in Oct 2016 only to find out they continued to bill me for the next two months thus totaling $140. They claimed they had no record of me canceling my service on file. I am so very upset and feel I have been scammed. They didn't even try to remedy the situation nor refund me any of the two months in which we clearly did not use their service. On top of that they had the gall to ask if they could promote me to another package deal! I told them not to bother as I would never use them again. If you can, get FIOS by Verizon - they are much cheaper and twice the mbs.

My mother (who passed away in September) had Cox TV, phone & internet. I cancelled the service and returned the modem and cable box to the Cox store. I was told there might be a final payment due and I told them to send me the bill and I'd take care of it. Weeks go by... Then over two months, and no bill. I figured there was nothing more due after all. Then yesterday I got a notice forwarded to me from the new tenant in Mom's house. It's an invoice from a collection agency demanding payment for the bill plus additional collection fee. I returned to the Cox store and demanded an explanation. I wanted an apology, any false derogatory info removed from my credit report immediately, and I told them I would pay the bill only if they would give me a statement of what was actually due.
The guy at the store referred to his computer and claimed they had sent me three bills already. I repeated that I had NOT received any bill from them and they had made no attempt to contact me before sending the bill to a collection agency. The jerk basically called me a liar, jabbed his finger toward the collection agency's notice and said, "That's your bill." I crumpled the collection agency notice and dropped it on the counter. I told them I was NOT going to pay any collection fees and demanded they give me a bill with just the actual charges if they wanted to be paid. Again they refused and ordered me to leave the store, threatening to call the cops on me if I didn't.
I was able to find out later that Cox had - without notifying me - arbitrarily decided to switch the account to electronic billing and then proceeded to send email bills to the former email address at my mom's house which no longer existed. [Gee, you would think that Cox would have sense enough to realize that after they disconnect service, they can't still send email to it and expect it to be seen by anyone.]
I've been fighting with them via email and Facebook for several days now. They still refuse to agree to withdraw the bill from collections and undo any false reports they might have made against my credit record. I've filed a complaint against them with the FCC. Cox made a stupid mistake. Then instead of apologizing and fixing it, they chose to be arrogant jerks and turn a good customer into a lifetime sworn enemy. If they had to do business in an open market with actual competition, they would never stay in business with that kind of stupidity.

Very poor customer service. In fact it's a joke. I've called many many times in the past and have pleaded to please make my internet usable. I am a single father and it's a crime to make day long periods of virtually usable internet. I pay for the expensive 150mbps. I originally had 50mbps but after being coaxed by customer service to upgrade I feel lied to. I have purchased 3 different routers and the last time I purchased my 80$ capable router I was laughed at by a customer rep saying "clearly my router was defective" when I changed it literally hours ago with a brand new cox one.
You people are a joke! I have to go to the library and use their internet sometimes because it's so bad. I hate cox with all my heart. I've tried being nice but it is a company that bullies you and does not care. With my "luxury 150mbps" internet I was supposedly able to watch high quality videos. There are days I can watch a youtube video in 4k and other days I have to watch in 240p.

Today, 11/24/2016, our wifi is off and on all morning. This is the 10th time this month we have had problems. We are in A 2 YEAR CONTRACT, yet Cox raised our bill last month. Now we get poor service. This cable company has the worst service. I have had a retention rep and a survey feedback rep both argue with me and call me a liar. I can't wait to move and get rid of this worthless company.

About three weeks ago, email from my colleague who has a Gmail account started getting returned... undelivered to me. They were told Cox wasn't accepting Gmail emails because they were SPAM. After much investigation by my colleague and myself, we understand that COX has decided to unilaterally not deliver all Gmail emails to Cox customers. Cox says there is no work around or fix for this. They have placed this restriction on their server because Gmail was sending loads of spam to Cox. To protect themselves they are limiting incoming mail from Gmail, on occasion one or two may go through when the server recognizes very little email is going through.
Is it mail or isn't it? Does a company decide which emails I can receive each day... and I have no idea which emails are getting through and which aren't. The Gmail customer gets three days of notification telling them there is a DELAY in sending the Gmail email. DELAY... it is never going through. I can only imagine the nuisance all the SPAM is to the entire digital world but I haven't heard of Comcast or Verizon deciding which emails from Gmail they will deliver and which they won't. This is a terrible inconvenience. Email is a form of communication and my communication is being controlled by Cox and not in a good way. The fact they don't care and have stated "this is the way it is," is a travesty.

We had Cox Communications as our cable/internet provider for over 9 years. We recently moved to the Kansas City area and had our service disconnected on September 19, 2016. Our address was updated with a payment sent to customer service at the end of September. We did not receive a final bill in October. Yesterday, received an invoice for $94.09 from a bill collector. It is impossible to talk to customer service agent - all phone calls are routed through a call system. I was finally able to talk to a customer service agent this morning and was told that they 'probably' informed the bill collector that it was going to be turned over for collection (keep in mind, we hadn't received a final bill from Cox), who in turn recreated a bill. If this is how you treat a 9 year customer, I would not recommend their service.

I had Cox for internet services ONLY. My account was set up with paperless auto pay had no problems. I recently moved so I moved my service to the new place with same plans "only Internet" which I was paying "$64.99". All of sudden after my third statements after moving I found out that my Cox bill jumped like crazy in 3 statements from "$144" to $232, finally to $157, a total of "$535". So I called customer service to check what happened. They said it's because I add cable to my service "which I don't have" and I told them "do you see any cable box from your company registered under my name." After they investigate they found out there's no box registered under my name and agreed to refund my money to my bank.
After a week I check my bank account was nothing refunded. So I call I again Cox to find out that my Cox account was credited only $146 after charging for 3 months. So I asked how come and her answer was that "all we credited you was after removing all the cable charges"??? I told her even if I got changed for 4 months of service I should have more credit and I asked her to do the math "$64.99*4=$259.96". They changed me "$535-$259.96=$275.04" which supposed be credited back to my account. After going back and forth and her telling me "we moved all cable charges" and me telling I don't care about removing the charges I care about how much I'm supposed to pay which is $64.99 charged for 3 statements. The rest should be credited to my account and I even asked to change me for the 4th month.
After she said that all what we are refunding I asked if I can talk to any supervisor. She said "I'm the supervisor" and I asked to talk to someone else. She said no one can do anything for me, Once I start getting mad and I asked her to cancel my service with Cox she said she can't do that?? I have to call tomorrow morning and ask for cancellation department. I Hate THE STUPID CUSTOMER SERVICE. One person say something. Another person say different. Total mess... If anyone out there read this help. I just need my money.

I am fed up with Cox Communications. I have been a Cox customers for last 16 years. They have been increasing my rate steadily over the years. 10 to 20% every year since 2000. Today I talked top Royalty department a Rep named Zee. Cox do not know how to value their long-term customers. They think long term customers are fool. They can continue to increase the rates. And we will continue to pay whatever increase they will charge us.
Last night without my authorization, one of their (Cox) representative reduce my quality of Internet service from Preferred Internet to just Essential. That is unacceptable. That is very unacceptable. They even did not apologize for it. On the contrary they told me the only way they are willing to give me back Preferred service, if I accept their increase rate/price of $72.99 just for my Home Internet connection. Why? What did I do wrong keeping Cox for last 16 Years?
Actually they do not care for their CUSTOMERS. That is the Bare FACT. I cannot take this type of rude behavior from Cox anymore. No one talks like what Cox did to me. You should also not accept such rude talk & behavior, I propose. I have decided to raise the issues further. I am reporting the "abrupt rate increase" matter to this Forum so that you all are aware of what is going on with Cox.
I like every one of you, who has been victimized by abrupt rate increase, to raise the issues to your local Congressman and local government officials. This is unacceptable. We need better government oversight regulations and controls on Internet Rates Increase. I do not like what Cox is doing -- screwing their royal customers like what they are doing to me (having 16 years with Cox). I am going to find out who are the other Internet providers in my area. I am definitely switching.

This company is by far one of the worst I've EVER had the unfortunate pleasure of dealing with... I signed up online when I started my service & somehow got locked into a 2 yr contract, I contacted Cox to see if I could lower my cable "package" as I don't watch tv that much & I was told no due to this contract. Not only that, but right after I hung up with them, I looked in my bank account & it was just debited for my "current balance owed" & I did NOT authorize that... Well instead of them keeping as a customer at a lower rate, they will now have 1 less!!

If I could give a - 0 I would. This company is a joke. For months been having problems make an appointment. No one shows, say they are going to mail a new router. Nothing comes. Go to the store to pick it up, get home, bad router. So call them and 1/2 of being on the phone am told they are having problems with that brand. Go back to the store and they only carry one kind - that ones that are having problems with. Gives me the same one, I just returned. There is such a lack of communication with this company. Looking for a new internet company. Been with them for 14 months, no loyalty to old customers. Greedy company. DON'T GO WITH COX!!!

COX is doing deceiving advertising promising service and prices that are never honored. It is the most expensive internet service provider, charging 70$ a month for a lousy internet service at half the speed of TWC. Also they treat old customers like crap taking advantage of their almost monopoly status in some cities of Southern California and charging prices that are out of control, with the complicity of the state regulators that let them get away with any increase in price.

My reason for the review is that I'm a returning customers that been with Cox for 4 years and 6 months and still experiencing the same problem that caused me to leave - a high Bill that my budget can't afford and lies about my package prices and other things - and I'm tired of it.

This has to be hands down the worst WIFI service and phone service I have ever had!!! Every couple of hours either the phone or wifi is losing the signal. EVERY FREAKIN MONTH the BILL RISES!!! I'm so sick of this company. When this hostage contract expires, Cox can kiss where the sun doesn't shine. A company that continually rapes their customers. Unbelievable how uninformed the techs are when you call with a explanation as to why the damn wifi keeps going out. I getting rid of cable, use my cell phone only and look for a hot spot when I'm desperate for wifi. I will not continue to be taken advantage of. They want a rating, ZERO!!!

I have the 40mb internet service and it's always at 15 or 18. When you call them it goes back to 40 till the next day. The service is not reliable... they do overcharge you just so you can go there or call them so they can take the charges off so they can look good that way.

Save yourself the hassle and frustration and DO NOT USE COX COMMUNICATIONS AS YOUR PROVIDER. I have been a COX Communication customer for only 3 months and have had several faulty internet connection encounters with them - about 8 or 9 times the internet goes out for hours. They have had 3 outages that take 10+ hours to "fix". When calling to get help with internet loss issues, their employees have no clue how to resolve your issue and cannot seem to find any solutions. They usually just transfer you to another person who has no idea how to do their job either. I am a reasonable person and understand it is not the customer service employees fault, but COX should hire employees with knowledge of how their company works. DO NOT USE COX COMMUNICATION FOR YOUR PROVIDER. (Especially when you need internet connection for school/work.)

I just got off the phone with Jessica and she did a phenomenal job! When we installed the service they told us they wouldn't charge for a certain aspect, then the bill came a month later with the charge on it. So I called in to correct it. She apologized for the miscommunication and credited our account for the discrepancy. To me that is the sign of a great company taking responsibility. I recommend them so far!

Just unfortunate that there isn't a zero stars. I've been a longstanding Cox customer for phone and internet. Mainly because for internet there just isn't any service quite as fast as theirs. I pretty much knew I was making a mistake when I cancelled my DirecTV to upgrade to a bundle with Cox. My issue in the past has been with the frequent price increases. The issue prompting this review is customer service. I reluctantly decided to bundle with Cox. I went online and added Contour TV and upgraded my internet. I accepted the price increase and booked a scheduled installation day on the following Monday which I took off from work to be available.
I decided to call on Sunday to confirm time range of install and was informed my order had been auto cancelled. After about 20 minutes of them trying to figure out what went wrong they stated that they tried to call and confirm installation (on a order I just booked the day before). I had not one call from Cox on my caller ID nor an email regarding confirmation or cancellation. Cox customer service was useless as always. Their offer was basically they would help me rebook for a later date. I'll just go back to DirecTV where they at least made an effort to help me out. Bottom line is as soon as there is a competitive internet service adios Cox!!!

It's a second day I'm waiting for E-mail message from Cox with instructions on how to get this 1 hour free trial. Don't think I'll need it if ever I'll get it. It's all after having filled all required forms, registration and so on.

I don't recommend them, especially for Internet service. I used them for years, gave U-verse a shot, then switched back. It's been an overcharged nightmare since. I pay for the 100 mbps and I'm lucky if I get 60. Streaming cuts out and the WiFi is so slow. It's always something interfering according to the 5 techs that I've had here in just the past month. Bad wires. Ok, run a new wire. Still not fixed. They can't deliver what they advertise, but are more than happy to charge a ton for it. The techs don't call before, and sometimes just don't show up. When I call, they give me attitude. They schedule appointments that I didn't even make. Always promise a supervisor, never get one. Biggest rip off.

ConsumerAffairs Research Team
The ConsumerAffairs Research Team believes everyone deserves to make smart decisions. We aim to provide readers with the most up-to-date information available about today's consumer products and services.
Among the largest ISPs in the United States, Cox covers 18 states, with its primary coverage areas in Arizona, California, Nevada and Virginia. Cox is one of the longest-operating ISPs, having started operation in 1996. It often wins PC Magazine's Reader's Choice Awards for its high-speed service.
Advanced tech: The smaller coverage area means Cox can devote more resources to speed for its customers. It is introducing 1 gigabit-per-second speeds in many markets by the end of 2016.
Rapid growth: Cox is aggressively trying to enter new markets in Arizona, California and Nevada while rolling out Gigabit service and expand its coverage area.
Bundle designer: Instead of a limited number of bundles to choose from, Cox allows customers to create the ideal Internet, TV and phone bundle for their needs.
Some services are free: There are no initial setup fees with Cox, and it offers free cloud storage services that vary based on the selected package.
Best for Consumers in the 18 selected states who want the fastest Internet service for high data usage.
Compare Internet Service Providers
Cox Internet Company Profile
Company Name:

Cox

Year Founded:

1962

Address:

1400 Lake Hearn Drive

City:

Atlanta

State/Province:

GA

Postal Code:

30319

Country:

United States

Website:

http://www.cox.com/