Citizens Property Insurance Corporation
Jacksonville, FL
Consumer Reviews and Complaints

We were very happy with Citizens, when we had a claim a few years ago, it was quickly resolved and we got much more than we had anticipated. A few years later, somehow and without our consent, we were dropped and placed with SAFEPOINT Insurance company, the new company informed us it was for our own good because Citizens was planning on raising their premiums by 45%. It was all a lie, Safepoint is now charging us twice what Citizens was after forcing us to increase our DWELLING coverage by $36,000, but Personal Property remained the same as it was with Citizens.
We are in the process of getting back with Citizens but are now being required to inspect our property, which will cost us money and we expect to have to make some repairs to be approved, Citizens is also requiring to increase our Dwelling coverage to twice what it was originally, which will increase our premiums by twice what we were paying Citizens before we were moved to Safepoint, but at least our Personal Property coverage will be increased to 50% of Dwelling and many other benefits will be increased to very good amounts. I just wish I had known about what SAFEPOINT was doing and not allow them to kidnap us from Citizens. Be aware of other companies, such as SAFEPOINT INSURANCE, trying to get your business away from Citizens, under false pretenses and then raising your premiums to much more what Citizens charges.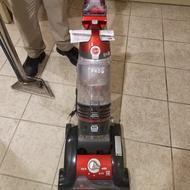 I own a carpet cleaning and restoration business. We handle many floods that aren't fake. We provide the best services to handle the problem for the customer. I dealt with Citizens more since they're cheapest for people to pay. I would recommend switching Insurances. They don't pay for the and have a cap for our work. Like roof you need to pay for us to put a tarp which would cost you 1500$ which most people do not like to pay for. They fight contractors who are there to help you. We need to sue them to get money from them all the time so when you have Citizens expect to get the minion work from contractors. I wish you the best of luck.

I had two 2 bedroom villas insured with People's Trust Insurance company. The much larger villa was insured for 800 per year, while the 400 smaller square foot home was 500 dollars more which puzzled, however it was a multilevel home while the one with greater square footage was one floor. Anyway they sent an investigator, we sent them copies of the 30,000 we had spent 5 and 6 years earlier to have both homes completely reroofed. They sent contract which were signed and agreed upon.
After signing both contracts I was informed they wanted to do a SECOND inspection. A woman showed up and after crawling on both rooftops told me they were excellent. I had purchased a new in wall soap dish for a completely redone bathroom that cost 5,000 dollars and the soap dish had just arrived and I explained I would be using an industrial adhesive to replace the dish. The woman they sent then asked me if I would do a personal favor for her and rent my upper floor bedroom with private bathroom balcony fully furnished for 400 a month. She explained that was all he could afford and insinuated I might have issues with people's trust if I refused to rent. I told her I would consider it and asked her to come back with him. Naturally 400 a month is preposterous to a man I don't know and even had I been friends 600 was the minimum and would have been a generous deal with no other expenses.
She returned the next day and I had a recording device in my cargo pants pocket that recorded her threats and demand that I rent this room to her brother. I save the room for my long time female companion who has 5 years left until she can retire at 50 and live with me however she spends her vacations and personal time with me. I had a death in my family and returned to New Jersey with my Mother. We were there for almost 5 weeks and didn't come across People's Trust demand. We get the roof redone as well as the already done soap dish by a licensed company. The People's trust insurer was unethical and ultimately after my refusal mentioned the soap dish which I showed her on her visit the next day.
When we returned from New Jersey we went through several weeks of mail and eventually came across a letter from People's trust demanding the soap dish be replaced by a licensed plumber and the roof resurfaced by a licensed roofer. My Mother couldn't find the second roofing contract for 1631, which I had stated was the reason for the higher quote however after contacting Handyman Roofing, they questioned the woman's conclusions as did I when I went on the roof with them. We got a new copy of the original 14,000 roofing job as well as photos of the soap dish in question and sent them to People's Trust. We received a letter on Tuesday informing us we were being dropped for failure to comply, despite the fact we had complied, despite only having access for a week and had mailed their office contracts, photos and even the retarring.
People Trust's inspector blackmailed me to rent a room and their company acted as if they weren't sent a detailed large envelope of compliance. Like their inspector, they were unethical, albeit without the implied blackmail which after I refused to rent a threat she carried out. I am now complaining to State agencies and will sue People's Trust civilly for their inspector's threats as well as their refusal to acknowledge compliance. People's trust was supplied with email, address and phone numbers of Handyman roofing and could have called to substantiate the fact they had reroofed to building as well as retarred it regardless of no need.

My home was hit by a twister during Hurricane Hermine causing significant damage. Had a residential/commercial contractor with over 40 years experience survey the damage and thereafter provided a proposal to restore my home to its pre-storm condition. His proposal included the material costs required pursuant to the Home Depot website. Following submission of my claim to Citizens Property Insurance Corp. the initial adjuster came on site and reviewed all the damage. He was very cooperative and I felt good as to his assessment. After that Citizens changed adjusters and assigned my case to a dumb desk jockey in Jacksonville who in my opinion probably needed help in finding his way home after work. How dumb - he approved a 5 foot sliding glass door unit to fit in a 6 ft opening. He disregarded totally several areas of significant damage and finally sent me a check with a letter that said "here is our check, we are closing your file."
My response was **. Moved for mediation thereafter pursuant to law and their representative at mediation was not concerned with the omitted damaged areas at all. It was his way or the highway. I walked out as I realized that Citizens in good faith was not concerned in resolving the issues but rather deploying the shaft. I now have to find a good attorney to file suit against Citizens, which I will, and in the meantime my home continues exposed to the elements. A suit can only be brought against Citizens for actual damages, not bad faith. Unfortunately here in Florida Citizens cannot be sued for bad faith as it was created by the legislature and protected by statute. You can sue other companies though for bad faith.
Following the recent hurricanes I would like to find an attorney who can put together a class action lawsuit against Citizens where a pattern of intentional infliction of emotional distress can be filed on behalf of myself and other homeowners screwed by Citizens. Intentional infliction of emotional distress is a viable action that can be filed against Citizens. If you have Citizens Insurance be prepared for a major headache and do not hesitate to hire an attorney. In my case I have conclusive evidence Citizens has breached their contract with me and in has such a motion to dismiss by Citizens in a lawsuit will not be dismissed. Thereafter Citizens will be subjected to my attorney's fees and court costs which will be more than that they would spend on resolving my claim. BEWARE OF CITIZENS IS ALL I CAN SAY.

Three roofs on my home were damaged by the recent hurricane. I have spent ALL my free time trying to get them to pay what the roofing company needs to do the work. Sure I will pay my deductible which is more than half but they simply will not pay their share because they expect the work to be done at some ridiculously low rate. Because of their delays I cannot get a roofer do the rest of the work for months now and all the time the damage grows. I will be CANCELLING ALL PROPERTY INSURANCE IN ALL MY PROPERTIES COUNTRYWIDE NEXT YEAR AND PUTTING THE MONEY INTO SAVINGS. These people are a ridiculous bunch of time wasters.
How do I know I can trust these reviews about Citizens Property Insurance Corporation?
883,201 reviews on ConsumerAffairs are verified.
We require contact information to ensure our reviewers are real.
We use intelligent software that helps us maintain the integrity of reviews.
Our moderators read all reviews to verify quality and helpfulness.
For more information about reviews on ConsumerAffairs.com please visit our FAQ.

As far as can see Citizens Property Insurance Corporation is a bogus organization that lets seniors rot before they pay for a claim... I say criminal because I know of such a case. 86-year old widow, home flooded and roof down and claim denied. This case in the courts right now 4 months later... In the meanwhile the home is full of mold and she is still living in the home.

They're great service protection and I'd recommend them anytime to everyone and cheap to pay every month and very beneficial to me and my family. I'm very Happy with them now and will keep them for awhile.

They cut the valuation of my property; but I have to admit they did cut the premium. They no longer cover most things like the shed, screen porch carport. It's basic coverage. Unfortunately, no other insurance is available to us because we have a mobile home covered by Florida State insurance.

I have had Citizens for almost 6 years as my homeowner's insurance. I have only made 1 claim in those 6 years and they handled it fairly quickly. They were easy to deal with.

Quick quote and awesome rates. Coverage vs. rate is very good. The agent has been very helpful answering all our answers and we receive our notice of changes on time.

After State Farm dropped me years ago - even after never making a claim - Citizens was the only one to pick me up. I appreciate having them but the rates are so very high. Have been a homeowner for over 30 years and have never made a claim. Could've bought a new home with all the insurance dollars I have spent. The rates continue to climb with no sign of relief.

Refused a claim stating it was too old for a water & mold damage although all the hoops were jumped. The adjuster was very nice helping as much as he could. The company doing the repair work left a mess & did not care at all. Part of the wood panel was left with a foot showing in the family room with another gaping hole in the kitchen. Molding was left undone.

They are great because I have never had to use them. Always a live person on the phone and willing to help. They work well with my mortgage provider and always provide the information needed. Insurance is expensive, but they have managed to keep our rates steady over 9 years.

Had the diamond come out of the setting and I lost it. They corrected the issue ASAP!! They required the estimate on the ring and the jewelry store provided that. Once verified the insurance company sent me a check for the amount needed in order to have my ring repaired and shined up as new!!!

They are always there, ready to help and take the time to answer any and all questions you may have about anything concerning your insurance policy. In a time where people feel disconnected to each other, this company connects with its customers well.

StateFarm came through for me when my house got flooded from septic tank. They replaced all my carpet and fixed all damage right away. Also when things got stolen from garage they covered that also.

Citizens' policy premiums goes up every time I renew my policy. Unfortunately it's the only insurance company that I could afford. Citizens' coverage isn't that great.

I have never had to use them but confident they would be if needed. As far as citizens they are a solid company with a good reputation and have been around a long time and will continue to be.

When we first bought our house, our windstorm insurance was approximately $1,500 per year. After the bad hurricane years, the Florida Legislature formed Citizen's Property Insurance and we were forced to insure through Citizen's. The Legislature said the new rates would help the residents of Florida. What a joke! We now pay over $17,000 per year for our 938 square foot house. We have never had a claim on our Citizen's policy. Our rates just go up and up. Because of this, we are planning to sell and move next year. By the time we do that, we will have paid nearly as much in insurance as we have for our mortgage. Why aren't our elected officials in Tallahassee protecting the consumers from this company?

Citizens Insurance Sucks! If you have a claim they will not cover you but they will send you a notice that they were unable to debit your account which is BS! There was plenty of money in the account and they simply cancelled policy. They suck and I would never, even if free, insure with them. HORRIBLE COMPANY!!! CITIZENS INSURANCE IS THE WORST COMPANY WE'VE EVER DEALT WITH!!!

I live in MIchigan, customer for over 20 years, NO claims!!! They increased my rates from $800 to $1845, with a $200 discount = $1645 per year for being a GREAT customer. The increase was due to the homeowners in California having fires and such in so many words. Yes we left them and signed off that we have coverage with another company for one third the cost, NOW they are continuing to take money from my account. THAT'S JUST WRONG!!! That management team NEEDS TO FIRED!! Not the people being told how to stick it the customer. They forgot who the CUSTOMER IS, what is QUALITY SERVICE and where there paycheck comes from.. NOT let's give ourselves a raise and we double everyones prem. Bull.

I have been a customer of Citizens Insurance in Michigan for almost 20 years. In just over 10 years, my homeowners coverage has gone from $700 to almost $1600 a year, with an increase in deductible of $250 to $2500. They had my homeowner's replacement cost over-inflated by $75,000 and would not change it. The insurance agent at HUB International was not willing to find or work for a better rate. Then Citizens apparently mandated that all claims go directly through them, bypassing my agent completely. And the agent gets a residual on my premium, why?
Needless to say I finally left and went with a different agent and insurance company. Now, I have a bill for the cancellation of my auto and homeowners of $6.46 for one day's worth of coverage on my auto. Citizens owes me a refund for two days of coverage on my homeowners! The fee they are charging is a 123 percent increase on what I was paying for my auto insurance if you broke it down on a daily basis. Huh? I let the agent know I would report this if it is not fixed. Just another insult to my wallet.
I am very unhappy with Citizens and how it does not reward its customers for their loyalty. They are well known for hiking rates on people every year and only giving first time incentives for signing up with their company. They like to charge highly inflated rates! Michigan really needs to look into their business practices as well as agents like HUB International. We should be held hostage this way and insurance agents need to do the job they are paid to do.

In just over a year I've had to pay over $400.00 in shortages on my escrow account due to Citizens unwarranted, constant premium hikes. Two years ago I had to hire a licensed private Inspector to come in and inspect my home at Citizens request. The Inspector turned over his report to Citizens who was not satisfied because the following year they sent in their own bogus Inspector who didn't even know what the hell he was doing. My home was currently under renovation with all the necessary permits from the City Of Deerfield Beach. This clown claimed that my house didn't have the required hurricane straps simple because he was too lazy to get up into the attic during the summer. I had to provide him with a ladder and all the necessary lightings in order for me to get credit for the straps. He also claimed that my windows and doors were not impact resistant because he didn't see any labels on them.
I promptly showed him the product approvals for all the windows and doors plus the signatures of the City's Inspectors who signed off on the installations. Obviously this wasn't good enough for this guy as I did not get any credit for the impact resistant windows and doors that I am still paying for. They are now forcing my Mom who recently had a debilitating stroke and lives in a retirement community to carry flood insurance because the map in her neighborhood was redrawn, even though this area hasn't had any flooding in over a hundred years. Governor Scott and the Florida Legislatures are turning a blind eye while Citizens and other windstorm insurance companies are making it impossible for poor people to own a piece of the American dream. It is quite ironic how Citizens was created as a last resort to help the residents of Florida to have affordable windstorm coverage.
Now they are bullying and strong arming people out of their homes with high unsustainable premiums. How can these officials justify these outrageous premium hikes when we haven't even had any significant storms in South Florida for the past several years. I sincerely hope that my fellow Floridians remember this when they go to the ballot box in the Local Government Elections and not just in the General Elections.

We noticed a crack on the side of our house just after we moved in about 5 years ago. When we noticed more cracks a few years later, we made a claim to Citizens. They asked when we first noticed the cracks and we told them we noticed a crack a few years ago, but just for one small crack in the house we are not going to make a claim. They had our home tested for sinkhole and it did have one. Now they said we did not report it in time, and they are not only not going to cover it, they are going to cancel us. We paid for sinkhole coverage all those years, if they won't cover it, then they are ripping us off. I WANT A REFUND OF OUR PREMIUM, THEN!! This must be illegal in some way!

In 2013 I had laminate floors throughout my home. I noticed some damage in the kitchen and thought perhaps it was normal wear. At the same time we were going thru some major rainstorms in our area, so when the damage worsened I thought it was due to water damage from the rain. Turns out, there was a broken main drain from my kitchen wall, the water went into my family room, living room, dining room and needless to say the kitchen. Citizens was wonderful. They sent a inspector who noticed I also had a roof leak on my back open patio (which was not covered), but when it came to the interior, I have to say that Citizens and their employees were tremendously helpful and responsive. I did hire a public adjuster at the suggestion of the contractor and he was able to increase the amount a bit. Given the bad rep that Citizens has, I just felt I should say that I had a very positive experience with them.

I was bitten by the neighbor's dog in January 2014, I sought help from a attorney and the attorney did research on the homeowners home insurance. He found they didn't have insurance for the dog, so now months later I get a large bill for my treatment. These people should be held accountable for their dog's actions. I have a dog now for fifteen years and she won't leave the yard to go across the street to another neighbor's home to bite them. I think the owner should pay the whole bill, including me for my pain and suffering.

Just received a complete policy with billing for Homeowners Insurance from Florida Peninsular Insurance Co., complete with billing. I have received no prior communication from Peninsular, giving me the chance to decline their coverage. I WANT TO STAY WITH Citizens Insurance, with which I am perfectly satisfied. I immediately contacted the Agent who originally sold me a policy from Citizens, ABC Dennis Insurance Inc., 1022 Land o' lakes Blvd, Lutz, FL 33549, 813-949-7765, but they informed me that this sort of "take-out" from Citizens is legal in Florida.
In the past I have issued the opt-out letter to a number of other fly-by-night insurers, but I may not have received notification from Peninsular giving me the opportunity to opt out. I feel completely resentful that this was done without any direct contact from Florida Peninsula informing me of their intention. DO THEY HAVE A CERTIFIABLY LEGAL DOCUMENT SHOWING THAT THEY MAILED ME AN OPPORTUNITY TO OPT OUT OF THEIR H.O. INSURANCE? In any case, I have never before encountered this way of doing business. "Opting-out" of agreements on the internet is one thing, but Florida's insane way of forcing THEIR insurance companies on Florida Homeowners is beyond being ethical - it is EVIL. Therefore, my reply to Florida Peninsula is simple:
1.- I am not going to pay the bill sent by Florida Peninsula.
2.- I will opt instead to do business with an insurance company of own choosing.
3.- I will join every group that seeks to sue the state of Florida for creating this insurance monster.
4.- I will contact the U.S. Government and relate my problems to their Consumer Protection Agency, with a copy to U.S. Atty. General Holder (in writing!).
I sincerely hope there is something you can do to spare me all this extra work. Thank you.

Last year around August I got dirty water overflow all over my kitchen & toilets did not flush. My first action was called a plumber. After various intents to unclog the kitchen sink he said the problem was under the kitchen floor. So it will be necessary to dig & look for the pipe with the problem. He suggest to call a company to removed the water overflowing, and homeowners insurance. My friend give me some #s for ins/adjusters and I got one that start the claim with the insurance. I got the plumbing part fix at least until the Citizen agent came a month later and denied the claim saying that this was a pre-existing problem. This is unreal. I have been living in this house for over 15 years and never had a problem. So the adjuster pass the case to the lawyer & every time I call the lawyer's office they said my case is in litigation & the worst part is that after all these inconveniences, big roaches and insects coming from the horrible hole in my kitchen floor, the ins/policy expired so, in order to renew it Citizens demand that the kitchen need to be fix completely.

I got my bill for homeowner's insurance on my modest 2-bedroom house in an ordinary neighborhood in Hollywood. It's almost 4,000 dollars. I had to cancel it. It's not affordable. I blame Rick Scott. I will be voting for Charlie Crist and I will be leaving Florida. Good riddance Citizens!!

In 2013 I submitted a claim to Citizens. Have my roof repaired, they requested an est. from a licensed roofer. I submitted this est. My claim was denied. They raised my premium, blacklisted and sent me a notice my policy will be cancelled 12/23/14.
Citizens Property Insurance Corporation Company Profile
Company Name:

Citizens Property Insurance Corporation

Website:

https://www.citizensfla.com/