Consumer Reviews and Complaints

Since moving in I've had nothing but issues with this house. The first week of moving in the motor in the garbage disposal went out. I had a leak with the water heater. When the superintendent came with the guy to fix it they slammed the garage door and the handle fell off. A door handle wasn't even put on properly. About a month later in my guest bathroom there was a pipe leaking. Few months later the motor for the garage door went out. Now it's been a great and a half and my A/C is out. A/C just left said behind this old that's is no reason for any issues with the A/C. The best part the warranty does not cover any of the repairs, right now I'm just over $1000. If the builder does not pay for this my next step is to go to the Better Business Bureau.

When we were looking at builders in the Mesa, AZ area, it was important to look at reviews from other people. However this website is mainly full of negative comments. Most of the time, if people had a positive experience, they will rarely take the time to write a review. But if people had a bad experience, they are angry and will take the time. We built our house in Eastmark, which is in Mesa, AZ and therefore my review is mainly about the sales and construction crew there.
They were realistic with us from the beginning, kept us updated through the process, and although our house date was slightly pushed back, it was still done in a very timely manner. The quality was all there and even if something was wrong, they were able to fix it quickly. If you're reading this then you are likely considering Woodside as your builder. Take some of these other reviews with a grain of salt. Every location is different, but building a house with Woodside was a great choice. We actually might use them again in the future because they were so great!

My advice to anyone considering to purchase a home through Woodside is DO NOT DO IT! These people are two bit scam artist who should be doing shell games on a corner along the strip. They take your money and lock you in. Your deposits will not be refunded. The builders are horrid. By the time you realize it it's too late. Let me put it this way. If they refunded deposits to customers that changed their mind due to the builders not being good at what they do for a living they would never sell a house. People actually consider losing thousands of dollars by backing out but are convinced that they don't have to sign off on the house and that everything will be fixed.
We are still waiting for them to fix things that were brought to their attention in September and it's going on January. Once you take possession of the home everything changes every single person that represents Woodside homes changes their attitude it's like Jekyll and Hyde. Watch out for Juan who does the walkthroughs and oversees construction. He will cover up damage without fixing it and try to pass it by you. And once you take possession there will be no contact he will hang up on you and halt all communication. Cammeran who handles the electrical aspect of the home is a prick. He's nice when you're there picking out options and spending thousands of dollars but don't ever try to contact him after you sign on the dotted line about one of those options. He made several mistakes and had the nerve to leave some of our surround sound speakers at the front office in the box instead of installing them.
We were charged over two thousand dollars for these speakers to be installed. We also had problems with the light switches which took three appointments for them to fix and when they do come out to install a speaker or fix a light switch because they didn't do it right the first time they treat you like their working for free and it's your fault. These contractors are not skilled workers. They can't drive a nail straight without splitting the wood or even paint.
I came over every day during the framing and saw for myself and have pictures of dangling two by fours almost split in half with wires being ran through them. I've seen painters paint over white vents with brown interior paint and I'm not talking about getting some paint on them because their not taped I'm talking about painting over them on purpose. I think some of these workers are picked up at home depot on the way to work by the supervisor. I've seen them drinking on the job and came back after they left and took pictures of all the beer cans left inside of the house. And then I wonder why vents were installed in the wrong place and ceiling light fixtures were installed on the side of the wall.
Juan made a statement that when the drywall was being installed they cut into the wire and that there was also a short. I have no confidence that it was fixed right considering the way Juan is. Looking back I should have took the loss. It didn't help that our lease was up and the place was already rented again. At the end of the day these houses are put together like ** and Woodside doesn't back up their work. They simply want you to take possession and string you along til all the warranty expires.

I signed a pre-agreement on a new build on a Sunday contingent on getting approved for a conventional loan. On Monday, I called their lender who told me I wouldn't qualify for conventional. I promptly emailed the property and let them know I would need to cancel the sale as I couldn't qualify. They tried talking me into all kinds of other financing, which I wasn't interested in. I thought that was the end of it.
Imagine my surprise when a week later they cashed my deposit and made an appt to talk to an electrician regarding my home! I emailed AGAIN and said I was not able to qualify and my deposit should have been refunded immediately. Now I'm being told that the person responsible for that decision isn't back in the office for another two days and at that time they will review it. is place is shady. And clearly doesn't stand behind their own terms of their contracts.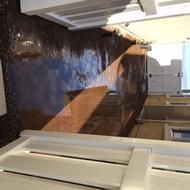 It has been 2 months since we closed and from the start when we first put down the deposit, our experience has been awful. Please keep in mind that this is the 4th new home I have purchased in the last 20 years so I have experience dealing with numerous builders, contractors and subcontractors. During construction, it was a common occurrence for I to point out flaws in workmanship. From insufficient insulation, warped support beams or missing conduit for the refrigerator water line, we have experienced issue after issues. Now that we have closed, getting anyone to come out to fix the items submitted under warranty has been a struggle. It has been 2 months and practically NOTHING HAS BEEN FIXED.
The items include exposed wire mesh in stucco, inadequate grading - I as homeowner ended up paying the paver contractor to grade the yard so the work could be completed otherwise, my backyard would still be dirt. Loose service receptacle - only item fixed. Master bathroom shower window - contractor promised an obscure window but never installed it. I had to paint the glass with frost paint for the time being. Drywall/paint inside the house. While some of these items may seem trivial, it is the lack of responsiveness and rebuttal from Woodside that is most aggravating.
INCOMPETENCE does not even begin to describe the Woodside staff we have dealt with since the start. It is not surprising why the company receives such negative reviews across multiple site collections. To be honest, it is partly our fault for not doing more research prior to buying but never again. I can't wait to be part of the class action lawsuit that will likely emerge in response to such poor workmanship and customer service.
How do I know I can trust these reviews about Woodside Homes?
885,935 reviews on ConsumerAffairs are verified.
We require contact information to ensure our reviewers are real.
We use intelligent software that helps us maintain the integrity of reviews.
Our moderators read all reviews to verify quality and helpfulness.
For more information about reviews on ConsumerAffairs.com please visit our FAQ.

Woodside Homes River Walk sales rep.; listing agent and WoodSide Homes Folsom Corporate, President have no problem with discriminating against my client, who is a member of a 'protected class'. WoodSide Homes, President, Scott has no problem with attempting to 'bully' a 'licensed real estate broker' who is also a member of a 'protected class'. Woodside Homes President, Scott called me and proceed to yell and scream at me letting me know what he would do to me and my client... who he stated to me was his client NOT mine. Even though my client has an exclusive buyer rep. agreement in place and WoodSide Homes has a copy of that 'Agreement'.
WoodSide Homes President, Scott was so DISRESPECTFUL that decide to disconnect the call instead of being VERBALLY ASSAULT by Scott! WoodSide Homes and its representative, which I am alleging the order came from the 'top/President Scott'... unlawfully changed the lock on the property that my client is currently under contract to 'block' my client from performing the home inspection of his new home. Again in complete violation of the Dept. of Fair Housing PROHIBITED Actions against a member of a protected class.
WoodSide Homes 'Site Superintendent, Jason' verbally assault me when I arrived at the property that my client is currently 'under contract' to meet the hired termite inspector in order me to leave the area. Even though I was sitting in my vehicle on 'public highway'. WoodSide Homes Site Superintendent, Jason proceed to lock the front door of the property to keep the termite inspector out so that the inspector could NOT perform my client's termite inspection. Site Superintendent, Jason proceed to tell me that people who 'complain against WoodSide Homes' in the end are NOT ALLOWED to purchase a home with WoodSide Homes. Jason got in his car and drove around the corner.
I proceed to the Supra-Box that the listing agent had on the property and removed the key from it to allow the termite inspector access to the property. It is at that time I discovered Jason the site superintendent had parked his car so that he could have direct view of the property. Once the termite inspector went inside the property Jason sent one of his worker into the property to tell the termite inspector that he need to leave! This is in COMPLETE violation of Fair Housing Prohibited Action! My client and I discovered after he went under contract with WoodSide Homes. WoodSide Homes River Walk Community in California allegedly 'BLOCK' all of their new home purchasers from performing their own independent home, roof & termite inspections... stating that the properties have already been inspected by the city inspectors.
My client and I also discovered that roughly 95% of the new home purchasers in the River Walk Community FINANCED their new home purchase using WoodSide Homes in-house lender CONVENTIONAL FINANCING with 20% down and they ALL have an ADJUSTABLE RATE mortgage. NOT a FIXED RATE MORTGAGE. GO FIGURE! On behalf of my client and myself... I have filed a complaint with the Dept. of Fair Housing regarding the unlawful violations and WoodSide Homes' attempt to impede my client's ability to close escrow on his purchase with an independent home & roof inspection performed on the property.

Here is our experience with Woodside Homes. The first of October 2015 we decided to sign a contract with Woodside Homes because the floor plan we really liked was affordable. We signed a contingent offer based on our house selling and presented a $5k check as earnest money. The salesman told us at the time of signing that the design center would be contacting us in the next two weeks to set-up an appointment for us to select our options in the house. At the time we questioned why we would be going to the design center if our house had not sold yet. We were told that's how they do things. He also told us they wouldn't start building our home until after our design center selections had been finalized. Finally we were told we would be meeting with the superintendent soon after the house was started to confirm that all selections were communicated to him properly.
After three weeks we hadn't heard from the design center and our check had not been cashed. We reached out to the sales office questioning the situation. They told us the design center should be reaching out to us soon, and the check probably hadn't made it to the office that creates deposits. Within a couple days the check was withdrawn from our account. By November 3rd or 4th we still had not heard from the design center, so I reached out to the sales office again. This time I was told by the salesman that the design center would contact us that day to schedule an appointment and that all our choices needed to be made by November 15th. At this point our house still had not sold.
When we talked with the design center there was only one day that would work for both of us. At that time we were told that most people go to the design center two times before finalizing their selections. After hearing this I called back to the sales office asking for an extension on the 15th. 20 minutes later I finally convinced the salesman for an extension. We finalized all our design center selections by Nov. 20th and had an accepted offer on our house about the same time. The design center needed to get pricing on two selections we made. After two weeks of not hearing from the design center we reached out to them. They said they were still waiting on the pricing. We contacted them a couple other times and received the same answer. We didn't receive any paperwork to try and finalize the design center selections until the week before Christmas!
By this time we had closed on our house and were living in temporary accommodations. The paperwork was missing a couple selections. We made the design center aware of this before Christmas. We went another two weeks without hearing anything, so we decided to just go to the property. We found that our house had been started (confusing because we were originally told that wouldn't happen). Another couple of weeks transpired without hearing anything, so we decided to make a change to the design (hoping this would spur them on to finalize the paperwork). Nothing helped. They were willing to make the change (it was a more expensive option).
By the second week of February 2016 we still had not met the superintendent, and we found numerous errors in the design. We selected a floor plug in our family room that wasn't included when the foundation was poured. They put a window in the master bath where a mirror was supposed to go. They measured a pipe positioning incorrectly. The neighbor had the exact same issue with their house. All three of these issues were structural problems. They had to jackhammer into the foundation for both the pipe and floor plug. The floor plug was just connected to the nearest outlet (a solution I am sure would not have been the same had the plug been included in the design correctly). There were several other shortcuts that were taken, but we couldn't get them fixed because we never had an opportunity to talk with the superintendent.
With all the problems we found in our house, and conversations with the neighbors we threatened to cut strings with Woodside Homes. It wasn't until then that we actually started being contacted by Woodside. They were very apologetic about our situation, but at the end of the day we weren't convinced that we were going to get a quality home. Finally, we cut strings with Woodside the last week of February 2016. We had been under contract with them for almost five months, and they were building a house for us, but it didn't seem like we were even a thought to them until the last two weeks (more like an inconvenience).
Long story short, we didn't feel like a valued customer at any point in the process. Woodside was not accommodating to any changes outside the options they offered (which wasn't very many). Their standard answer seemed to be no for just about everything. We talked with a lot of builders, and Woodside was by far the most rigid. In addition, they didn't have any processes. The design center didn't know what the sales office was doing and vice versa. The corporate office didn't get involved until it was too late, and it cost them a full price sale. My wife and I loved the layout of the house. We loved the design of the house. We hated dealing with the builder. There is just too many good builders and great home designs to put up with Woodside Homes. We didn't have time to continue to babysit them, and with no one watching over them who knows what you are getting.
A house in that development had to have all the flooring replaced because the tiles were popping up. Another house had long, stress fractures every couple of feet for the entire side of the house. These are just the homes we heard about, and the development was only about 60 homes. That isn't a very good percentage. Lot ** in Vistancia (Peoria, AZ) is the property referred to in this posting.

I am a single mom who has worked diligently to raise money for a down payment for a home for my 2 kids and myself only to have one thing after another go wrong with our Woodside home. We added a fireplace and a plasma package for our flat screen. The fireplace was added but the electrical for the flat screen was not. I was told that for $1200 they could add the plasma package even though it was their mistake (??!!). The way the living room is set up there is literally no other place for a TV. We had 3 bedrooms wired for ceiling fans and I paid $350 up front for that. When we did the walk through they wired 1 bedroom with a ceiling fan and did the living room and den, not the other bedrooms. I added the refrigerator and washer and dryer upgrade, only to find out less than a week before closing that that was not added either. I sold my washer, dryer and fridge and have NO money to buy new ones.
We were supposed to close on Apr 28 but I was told during the walk through that closing might be later due to the gas company having the wrong address to install the gas meter. I was told that I would get a call with the closing date. I still haven't. At this point I have given them close to $10,000. I have signed all paperwork and they cannot tell me when we are closing. We are supposed to close tomorrow and my kids and I have to be out of the place we are living by the 29th (the following day) as another person is moving in. Woodside screwed us on that too. This has been one headache after another. All I wanted was to have my kids happy that we are getting a place to call our own but it has been beyond stressful. At this point I am not sure if we will be homeless until we can move into our home. I have no money for a motel as I have everything tied up in this move.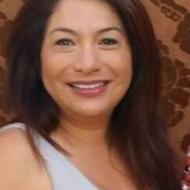 We purchased our home in June 2014. We did our initial walk through and several issues. These issues were brought to the companies attention. There was no result after several requests to fix initial concerns. They were repaired 3-4 months later. In addition, in April of this year again many concerns regarding the quality of the home. The most significant was our electricity bill which was over $800. This was due to our 1-air conditioning unit running non-stop in out valley heat of over 100 degrees. Our home is over square feet. These homes typically have 2 air conditioners.
We were informed we had a dual unit and this was similar to having 2 air conditioners. It is not. Each room is hot and we need to lower the air conditioner to under 72% for the home to feel like 80%. The air conditioner does not stop running for over 5 months. We have mentioned this concern and it has gone unanswered, similar to our other concerns. Such as the granite is cracked, the tiles were not set as requested, our bath tub has a hole that they tried to conceal, the lights in the home have not been fixed (several light fixtures have not been fixed). The home has weak walls similar to thin wood. Everything in the home can be heard throughout the home along with the plumbing.

I brought a Woodside Home on 09/2009. Now on June 15th, 2015 I noticed a leak in the laundry room coming from the roof above the garage. I saw the leak when I traced it back and went up the crawlspace. I called them promptly on 06/16/2015 to let them know if someone from the warranty dept. could inspect this for this is under warranty for 10 years. I reached front desk receptionist Frances. She told me to fill out a warranty complaint on their website so promptly I did that evening. It stated, "Give us 3 days to get back to you." I gave them 4. Called them back on June 20th. Frances stated she would look into this for me.
Now forward to July 3rd. I finally spoke to Wayne from Warranty. He said, "I will come over to your subdivision and inspect the roof and bring my roofer with me." Well as of today many phone calls later he has not shown or returned my calls or messages. It is July 12th at this time and has rained twice since my original complaint. I am starting to lose patience with them and their process. When one buys a 200,000 plus house he or she expects quality and follow through, not to be left out in the dark. I can only hope to get someone to respond to me soon. But this is lesson learned -- I will review a company inside out next time in my home building process and make sure they stand behind their warranty and not avoid people.

Woodside Builders built our home in November 1999. We had issues from day 1 with our air conditioning unit. We were told that the metallic vibration noise was cause by a construction person leaving a Coke can inside where they couldn't reach it..."So just live with it." We tried. Today we had a air conditioning crew do routine maintenance on our air conditioning unit. They informed us that there were supposed to be "two returns instead of just one, and whoever did the work was asleep at the wheel." They also said two big chunks of metal were left inside the unit.
We then called Woodside Corporate to see if they would stand behind their work, given that it was shoddy. The woman at corporate customer care's only response was that "We filed bankruptcy in 2009. It's your problem now." Not nice! I was also told by many other neighbors that the construction workers didn't do a very good job with the details. No integrity or concern from this builder. Would not buy a Woodside home ever again.

My husband and I have been very patient and polite through this entire home-building process but enough is enough. In June 2014, we signed paperwork with the community sales agent, paid a deposit of $5K to get our Woodside Home built, and were told that we could expect to move in before the end of the year. We were excited and hoped to spend Christmas in our new home.
Construction finally began on our house in October 2014, and it looked like things were moving along well. However, when we checked on our house in December, we realized that the wrong wood flooring (not the one we'd selected from the design center) was being installed in the house. We immediately notified the builder's rep and design center, and it turned out that it was the wood flooring manufacturer's fault in that the sample that had been sent to the design center had been mislabeled, causing the design center to order the wrong flooring which got installed in our house.
So, all work came to a halt as they had to rip up all the wood flooring that had been installed in the entire house (we're told that they haven't had any other clients install so much wood flooring throughout their entire house), and we were told that it would take approx. two weeks for all the work to be done and the right flooring installed. As a result, our late December 2014 closing date had to be pushed to January 2015.
On January 4, 2015, we ordered new furniture that would take 8-10 weeks for delivery, believing that we'd be moved into our new home before the end of the month. A week into the new year, we received no follow-up from Woodside, and when we visited the home site during weekday working hours, the doors were locked and there was no evidence of work getting done (we later learned that the machine required to tear up the wood flooring had broken, causing work to stop). I left a message for the community sales agent requesting an updated final inspection and closing date, and finally received a response that it would be sometime at the end of the month.
Our mortgage lender company asked us if we wanted to draw up January or February documents, warning that if we drew up January documents but failed to close in January, new documents would have to be drawn up for February. To avoid the potential hassle, I directed them to draw February documents, "just in case" something happened to delay our closing. And good thing I did.
We received a call from the community sales agent to finalize our inspection and closing dates. We ended up agreeing to conduct our first inspection walkthrough on February 2, 2015, followed by a final inspection walkthrough and closing on February 5, 2015. We were told that the keys to the house would be turned over to us on February 6, 2015.
On Monday, February 2, 2015, we conducted our first inspection walkthrough of our house and found our window shutters just being installed that day and cleaners still cleaning the house. Repairs to chips in our granite kitchen counter which we'd requested in December had not been done, and other simple fixes we'd requested repeatedly, including a loose pendant light cover that had to be tightened, had not been completed. We found a noticeable (approx. 3/4" long) dent in one of our kitchen cabinet doors and asked for it to be replaced. Due to the number of items that needed fixing, and the amount of time that was required to resolve them, we agreed with the community sales agent and builder's rep that it would make more sense to postpone our second walkthrough inspection and closing to the following Monday, February 9, 2015.
On February 9, 2015, we arrived for our final inspection at 10am and were disappointed by the state in which the house was presented to us. We ended up refusing to close that day and our mortgage lender has extended our rate lock for the second time. We expressed our sore disappointment to the community sales agent and emailed her a seven-page list of discrepancies that we found along with photos illustrating some of the discrepancies. We have been told that our new (third) final inspection walkthrough and close date will be scheduled for sometime before the end of this month. We can only hope. However, with each inspection walkthrough and the problems we are finding, we are really starting to wonder if this is indeed a home that we want to purchase.
A picture is worth a thousand words, as the saying goes, so instead of describing the contents of the seven page list of discrepancies I provided the community sales manager, I will instead attach images of what we saw during our "final" inspection, on the day that we expected to close, more than one month after our original closing date. Friends and family who have seen these photos are all shocked and asking us if these are, indeed, photos of a new home. And we don't blame them.

My wife and I signed a purchase agreement with Woodside Homes (at Villages At Westridge Park-Phoenix, AZ) on 8/31/14 and the agreement was contingent on financing. I asked the sales representative Martina ** multiple times if I would get my escrow money back in the event that I was denied by the lender for a mortgage. Every time I asked Martina this question she told me that I would get it back. I initialed a contingency clause in the contract, and the sales rep. Martina wrote in the other conditions that apply section "Contingent upon financing."
On 10/07/14 I received conditional approval from the lender. But, later on 11/20/14 I received a denial letter from the lender due to the decrease in my hours at work, which failed to meet the conditions required for approval. On 11/22/14 I went in to speak with Martina ** at the sales office. I showed her the denial letter which she then forwarded to her boss Dana**. Dana ** then called Martina while we were in the sales office and wanted to talk to me about the denial letter. She was very rude and would not listen to what I was saying. But, I told her why we're denied by the bank and that based on the financing contingency in the contract that my wife and I should be returned our escrow money. Dana ** refused to give our escrow money back and hung up on me.
Later my wife and I sent a certified letter (11/24/14) to Woodside Homes requesting our money back and listed all of the clauses in the contract that said we should get our escrow money back. Dana ** responded and still refuses to give our escrow money back. Then my wife and I sent a second certified letter (12/4/14) to Woodside Homes to try and resolve this issue, and Dana ** sent a rude email response stating that Woodside Homes has not changed their mind and they are keeping our money.
We believe based on the contract that Woodside Homes has no right to keep our escrow money and they are just trying to scare us because they are big corporation and they hope we will back down. They are not incurring any prejudice or harm because they have re-listed the home for sale and are asking more than what our contract sales price was.

Absolutely the worst home builder in town. They do NOT cover their work or the work of their sub contractors. DO NOT do business with these guys, you will regret it. Google the company and see just how many complaints are out there from these dirt bags. I wish I had before we spent $350k on a house with them....

It was a great experience buying a home through Woodside. They use a lot of green technology in their building products and we have been pleased with our first home. They installed radiant barrier on the roof and insulation under the stucco to keep the home energy efficient as well as a tank less water heater and other features. The process went surprisingly smooth and the lender they referred was incredible. Unfortunately in real estate you need to make sure your financing is secure before you try to apply for a home because you can lose your deposit. As some of the other reviews have stated. I think having the right loan officer is key. We went with First Mortgage Corporation. It's coming up to year 2 in this house and so far so good. You can always upgrade your home with stuff as you go but we got some great features as basics. I would recommend them to friends and family.

Tried to make offer on existing model home, a fair offer, to get bidding process started and she refused to take my offer or present it to the corporate office. I offered 375 and asking was 404, not far off. The sales person is rude and very unknowledgeable of real estate in general. This was at Woodside in Lemoore, Ca. In fact I made an attempt to offer for the model home several times and her very first response was they are offering to employees only, they do not sell to regular customers, shows how naive she is.

I purchased a Woodside Homes in Temecula, CA and couldn't be happier. They delivered on time, were easy to work with and addressed all my concerns, even when I had last-minute changes before they delivered the keys. I was happy with the quality of the construction and loved the interior design help when it came to options, upgrades and finishes.

I purchased a Woodside home as a second home 18 months ago, and the shower pan in the guest bathroom cracked and started leaking water into the downstairs. This is in a bathroom that is hardly ever used and in a house that is almost new. When I notified Woodside of the construction defect, their response was fairly dismissive and made it clear that they do not stand by the quality (or lack of) of their work. I would warn other consumers to another builder, like a Warmington, who stands by their construction and offers longer warranty periods.

My daughter & son-in law (Shane & Courtney **) entered into a contract for a new house at a Clovis, CA development. They placed a $2500 deposit and then subsequently realized they had made a serious mistake. They knew that by backing out of the contract they would forfeit this deposit. Now Woodside has agreed to refund $500, which I realize they are under no obligation to do so. But what I would like Woodside to understand is that this is a young family with two toddlers that have saved for the last 6 years on one income to buy their first home and that $2500 is quite a bit of money that they have saved and budgeted for.
They have reconciled to the fact that they have made a costly mistake, but please know they were completely honest when requesting their deposit returned and did not attempt to fabricate any reason for the request. So with this being said, I respectfully request you reconsider your decision and refund this young family's full deposit. I understand that this is business and the repercussions you may endure when you back out of a legal agreement, but really just $2000?

START READING FROM THE BOTTOM UP. You have no idea how pissed off I am with Woodside homes right now. You can get my information from your corporate HQ. I strongly recommend you get in touch with the Woodside employees. This email is being sent to and get all the information and authority you need to salvage what remains of this horrible experience and fix it. Never, in my life, have I had a company do so much wrong to me, acknowledge it, and just not give a ** enough to fix it.
As I have previously stated, albeit before you were introduced, there are major, fundamental flaws, when a person spends $200,000.00 buying a house and the company who built and sold the house does not even know where it is. And yes, I seriously had to explain this logic to the previous person. So, if you do not have my address, phone number, or anything needed, then you are most definitely not ready to be introduced to me as the person who will be helping me. I have a paper trail of records, appointments, and disappointments going back to around 15+ months ago. You can either do the research yourself or I can put all the information out there for you. The latter of the two will be far less favorable for Woodside.
On Oct 3, 2013 12:54 PM, wrote: "Hello Mr. **. As Kevin mentioned to you, I am now the customer care manager and will be the one following up on your request. I will need a contact number for you as well your address to help me schedule appointments with you. As I understand, the items left to do are the front windows and will get with get with company that supplies our windows to make sure that they will be ready to go once we schedule an appointment. Please feel free to contact me an am looking forward to completing this request."
Wow! So all of this time has been wasted, and now I am even further away from getting these issues resolved... And I thought I was disappointed before.
"Mr. **, I apologize for the breakdown in communication on your outstanding warranty items as Butch ** is longer with Woodside Homes. Our new Warranty Manager is ** who is also copied on this email. ** comes to us with many years of experience and is more than capable to satisfy your items. I am going to ask him to schedule a time with you to review the remaining items. I appreciate your patience with us during this transition."
I am not entirely sure if a status update would really be worth anything, however, I would love to know how much longer this will take. Nothing has been done for the remaining items. The last I had heard, we were waiting for the window people to get the new windows in, to replace the 3 windows in the front living room. (1-top half of window, 1 full window top & bottom halves of window, 3 pieces in total). As far as I know, I am still waiting on availability from Woodside/Vendors. Nothing, of the items listed in the prior emails, has been done since the last time you were out here around the beginning of June. Also, the security/alarm people were supposed to come out (months ago) and "educate" us on the system that came with the house. However, I have not heard anything from them, nor have they come out.
On Thu, Aug 22, 2013 at 3:44 PM, wrote: "On the new windows, will you let me know on where the new windows are going in what room so I can get with the window company. Or If you like I can have them come out. The fan, did they install it, or a new one? Also the outlet on the front porch, had they fixed it? Hope to hear from you soon. Thanks for your time."
On Wed, Jul 17, 2013 at 3:44 PM, wrote: "We hope all is well. ** has the fan in and are going to test it out. On the glass for the door, and windows we will have to have BFS. "Come out and look at them again so they can order. Also, the outlet on the front porch we will have them at the same time. Thanks."
On Wed, Jul 10, 2013 at 5:37 PM, ** wrote: "We still need the living room fan replaced, but have not heard back in regards to available options. The new glass in the front door glass also appears to be cracked, this time much larger. Small pieces of the front door, presumably where work was previously done to replace the glass, appear to be damaged.
The windows in the front living room are also still needing to be replaced. They replaced some of the windows, but not all of the windows (missing the weather strip/seal between glass). The outside GFCI outlet on front patio has not been sealed, and is somewhat loose too (I do know the gentleman worked on it last time they were out here, but I do not know if it is loose because it has not been sealed, or if it is loose because it was not installed correctly when the house was originally built).
On Wed, Jun 26, 2013 at 2:39 PM, ** wrote: "Yes sir, I will put a list together. I have not really had much time to inspect what was done when everyone came out last this past time. I know we figured out the fan needed to be replaced, although I do not know the options at this point (Whether they are ordering the same thing, or if my wife needs to choose another style). The GFI outlet on the front porch was worked on, but the man said someone would need to come by to re-seal the outlet. The windows at the back of the house were replaced, but they did not have windows for the front room. The man said he would order/reorder the remaining windows. I have been extremely busy, but will do my best to inspect the work done and get back with you."
On Jun 18, 2013 10:29 AM, wrote: "We hope all is well. Will you let us know what have been done and what has not, so we can take care of them? Thanks."

These are unscrupulous people who are very difficult to work with. It started with getting someone to talk to us all the way through to closing for this home in Bel Vista, Temecula, CA. They use tactics like strong arming, divide and conquer, and threats. I am sure they scare a lot of people into doing exactly what they want, when they want, in their timely manner or else. My suggestion if anyone reads this is to run in the other direction away from these people. They control who sells you the home, who finances the home, who can do the walk-through in the home, and what you are allowed to complain about. Then they do nothing about the complaint. Walk away. Wish I did not have so much money invested. I would walk away also.

We have lived in our new home for two months and have had a number of problems. Moved in in May, AC went out two weeks later on a 100 deg day. It took them six hrs to get to my house to fix it. Doors stick. They had to come out three times to fix it. Fencing slates had to be replaced and one post was bad. Carpet in great room was not installed right. Has to be re-stretched. Calling warranty department every week for one thing or another.

So I just missed a call from the tile company. They left a voice-mail stating they need to schedule a day to come out to inspect my tiles. Seriously! Are you kidding me?! 2 months after the last time (10 months and 8 house visits later), and messing up several times already, they need to come back out to re-inspect the tiles. How many times are these guys going to push it?! Why do these people need to come back out to inspect the tiles? They should already have the information. There are 5 tiles with the wrong color and 4 cracked tiles. They need to replace 9 tiles. They have been out to my house numerous times. They have stood me up numerous times. They are wasting my time again.
My tolerance for this ** has been exhausted. It is not my job to schedule and follow up with all of the different contractors. I am not responsible for checking in with these people. When I have a problem, I tell Woodside and Woodside should fix the problem. I do not work for Woodside Homes. I have been more than helpful and understanding with Woodside Homes. Stop pissing me off! Woodside Homes needs to fix the problems at my house. If Woodside Homes cannot manage their contractors, then Woodside Homes needs new employees and/or new contractors. Stop wasting my time and come out and fix the problems Woodside Homes is responsible for.

From day 1 of trying to buy a home from these people, I had troubles getting a hold of someone. I went through 3 sales reps because they all quit. Twice, I had to give my information out because they could not find any files. As a first time homeowner, my experience level of purchasing a new home is none and so I sought them for help and no help at all was given, not even for their benefit. This was not even for items that you would want to have as an "upgrade" such as: porch lights, backyard awning, water treatment, etc ...
It has been a year now and the same repairs have been completed 3 times and now, they do not want to fix the issue because it's out of warranty. I think integrity and a sense of pride of workmanship was lacking. I understand it is the subcontractors doing the work, but Woodside chooses these people to complete the work. My AC had to be repaired 4 times within a month and a half, in AZ heat, until an experienced repairman came and pointed all the faults from the original install. Parking and design of the neighborhood is terrible. There is no space whatsoever, no driveways for the majority of the people living in the community.
Woodside would not do a thing about getting more parking as requested by a small group of the community because Woodside wants to force as many homes as possible in the community regardless if the quality of life of the community is lessened. It's a money-hungry company and will do nothing for you. I very much regret buying from them. One more year and I'm out.

Our home building experience is not yet complete and my wife and I are already pulling our hair out. We met with our contractor to review the paperwork, discuss the plan and thought that we were all on the same page. I even took time out on a couple of days to go over and give breakfast or lunch to the guys working on the framing or drywall, hoping that would help earn me some points with the construction guys. Well it didn't. We have had two large storms come through and our house is the only one on the street without plastic wrap to protect the exterior OSB. We also found out that because it is winter, the builder is running both furnaces in the house (almost nonstop) and both were installed without an air filter.
When I brought this up with our sales rep, his response was that "They have been doing this for 26 years and never had anyone complain about the furnace." Well I'm complaining. This response tells me that they just don't care and are not willing to protect a major component of our home from paint fumes, drywall dust and moisture. After contesting that the construction process would damage the furnace and take years off of its life, I was eventually offered two filters that I had to go into the home and install myself. I am now very concerned to see what other consequences this lack of caring attitude will result in as we are scheduled to close on the home in about a month.

This is a followup with what I had written earlier. When we saw a lot where they were just laying plumbing down, we thought it would be nice. We went into the sales office and were told that we could have a bigger shower put in the master bedroom which would be nice, but we would have to pay an additional $500 for the plumbers and that we would have to put down $2,000 right there and then. Not only that but I would have to pick out the cupboards and the stove. So, we did that and signed the appropriate papers. In those papers, it does say that we are entitled to arbitration for any issues.
We went back 7 days after signing the papers and decided we did not want the house. The backyard was way too small. We were told we would not get our $2,000 back because escrow already cashed the check. We asked about arbitration and were told by the salesperson she would email us something which she never did. I have contacted Julie ** who works in escrow and she basically told me that they don't "usually return earnest money" and that they could cancel our contract without our consent. I asked her to help me find out how to do arbitration and she said she would ask around and call me back...not! I had to complain to the marketing manager who seemed to be the only one in the corporation that seemed to care, but I am sure her hands are tied as to what she can do.
I thought that there were laws like C.A.R. to protect the buyers. I was told by the person in the sales office that Woodside does not go by the C.A.R. policies. The agreement states: "Arbitration of Disputes. Any and all claims, controversies, breaches or disputes by or between the parties hereto arising out of or related to this offer or the agreement, the home, the sale of the home and property by the seller, or any transaction..." Yet when I have asked for help to get the arbitration process going, I am ignored by this corporation.
Aren't they in breach of contract by ignoring my requests? What is weird too is that we were never financially approved; all they did was run a credit report on us and that had a couple of things on it that would have prevented us from moving forward, but they didn't care. They just took our word on it and took our earnest money as well. Isn't there anything out there for the consumer to protect them? We told them 7 days after signing the contract that we wanted out. They had just poured the concrete. There were no losses for anyone at that time. I think that they have stalled on purpose. We signed the papers on August 27th, backed out on September 3rd.
I did not get any kind of correspondence from them. And only after complaining to the marketing manager for weeks did I get a letter from Julie ** that said that, "pursuant to the terms of our agreement with you, your decision to not close escrow is a material default." What about the rest of the agreement which states that I have right to arbitration? I think my anger is in the fact that I had to complain to the marketing manager who just happened to get my message on the Woodside Facebook page that anyone contacted me at all! It took my communication with her to even get a letter from Julie ** dated Oct. 3rd. They don't care about customer service - that is the bottom line.

We went to Woodside Homes and saw that they were laying down pipes for a new home. We were interested and we were told that if we wanted that home, we had to put down, right there and then $2,500. We thought the shower was small and they said we would make it bigger, but that the plumber would charge $500.00 for it that very day. I was told I had to pick out the stove, as well as the cupboards too. So we did that and signed the papers. Days later, we saw that after the slab was poured, the backyard was much smaller than we had anticipated and we told them we did not want the home after all.
We were told we would not be getting our money back because a change was made to the shower. They said that the shower would cost them $4,000! They also told us that they could cancel the agreement without our signatures and they would still keep the money. They don't care, they can just sit there on their so-called corporate thrones and play god with your money. They don't realize how much $2,500 is to a couple. How could they? They are a big corporation. My advice is buyer beware because they don't care.

I am very displeased with Woodside Homes. I was sent emails from WoodSide Homes in mid-July stating we were still looking at an end of July move in. The FHA approval was rejected on 06/14/2012 for the BelVista Project. Come July 12, I was told that there would be an answer in 10 days about the FHA approval. Come 21 days later, I looked at the HUD website and saw BelVista needed a site inspection and an HUD environmental review in the comment section of HUD. I had to move out of my apartment complex, because I wasn't able to get an extension.
My apartment had been rented. My family is now living in an extended-stay hotel. I sent WoodSide Homes an email about what I saw on the HUD site. A few days later, they had a site inspection from HUD. Maybe I should be paid for the work I did. It is now August 9 with still no word on our move in. The only good things about WoodSide Homes so far are the sales counselors, construction managers, and that I was able to use my garage as a storage.

If you plan on buying a home from Woodside LLC know this: if the bank that approved your loan goes out of business or you lose your job or any other reason you can't close, say goodbye to your earnest money because Woodside will not give it back to you. They are in bankruptcy and don't give a damn about you or your problems. It's happening to me right now ($5,000) and many others. Go to ConsumerAffairs.com and read.

Bad plumbing - Almost every home in my track has been contacted and fixed, except mine. My plumbing is all messed up and leaks too, causing mold. I have invested over $200.000 in this home and I am ready to walk away from it for my family's health. No one from your company will talk to me about this!
Compare Home Builders and Developers
Woodside Homes Company Profile
Company Name:

Woodside Homes

Year Founded:

1977

Address:

460 West 50 North #200

City:

Salt Lake City

State/Province:

UT

Postal Code:

84101

Country:

United States

Website:

http://www.woodside-homes.com/