Skyline Corporation
Elkhart, IN
Consumer Reviews and Complaints

We bought a 2008 mobile home In 2016. We are now living in this mobile home in the year 2017. We found the floor under the master bathroom soft due to a water leak behind the wall. We called Skyline. They came out and repaired our home. Mind you this home was many years out of warranty. We found skyline representative to the be of the upmost and professional and courteous people. We are super seniors and they gave us no fuss and repaired our home at no charge. We would purchase without a doubt another Skyline home.

Our new Skyline home was delivered to our lot in April 2016 but was not ready for occupancy until June. So far, since we have lived here, we have had doors replaced, crooked cabinet shelves straightened, noisy exhaust fans replaced, drawers adjusted, cracks galore mended. The front door was installed 2 inches crooked from top to bottom. The remedy was to remove the trim and adjust how it hung to disguise the flaw. The entire ceiling has waves in it, due, we were told by the repair guy, to an experiment with thinner Sheetrock that had been discontinued (due to there being waves in the ceiling). None of our windows opened easily, repair guy had to remove them and take mechanism apart to correct flaws. The home was missing a water hydrant on the back outside that we paid extra for. It has never been installed. Each time we submitted a repair order it was at least 6 weeks before anyone came out.
With the warranty up this month they are declining to even make the trip for the last items we have submitted for repair. They brought us touch up paint for the exterior that did not MATCH the house. One of our bathroom faucets did not produce water, just air. We had issues with dusty floors, turned out the air ducts had not been cleaned before the grates were installed. Sent Skyline pictures of the dirt in the ducts, they declined to send anyone to look at them or clean them. We hired local people to clean the ducts, Skyline was supposed to reimburse us nearly $400 (bill submitted 4/17) and as of 7/17 no check has been received. We call the factory in California that built it, they refer us to corporate in Indiana who in turn says California is supposed to issue a check. There was a crack in our fiberglass bathtub wall that we also had repaired locally, took 6 months to get paid for that.
These folks have poor or non existent quality control, no communication between departments, do not answer the phone or return calls from voice messages, and have even made rude remarks in email concerning us "getting testy" over not being reimbursed. Oh, and now a side panel on our upgraded kitchen cabinets is coming loose. They said they would have a local cabinet company take care of it. We are not holding our breath. As much as we love our floor plan, we have serious doubts about the quality of construction and workmanship that was put into our home, built in San Jacinto, CA. We realize that compared to the horror stories others have posted here, our problems were minor, but our issues do reflect a trend within Skyline Corporation, nationwide. We would definitely look to another manufacturer if we ever bought another factory built home.

We bought our 2017 Skyline brand new in North Carolina. The quality and workmanship is extremely poor, especially for the price. We have lived in our for 3 months now (April, May & June) and carpet is matted, trim falling off, knobs stripped, floor creaking, doors don't shut properly, drawers installed crooked, cable line split, a/c motors dead, appliances broke, etc. We had a list of almost 200 things and we are still waiting on them. We have given up on them and will either live with it or fix it ourselves. Don't waste your money on this company. You are better off building your own "tiny home".

We bought a Skyline ranch home and are very angry about it. Workmanship is so bad we could not move in for 4 month after delivery. Windows caulked shut, loose siding, shower installed wrong, wrong color roof. Had to pay 2000 dollar extra to get right roof on, we already had paid for the house in full. Ordered all gas. Got all electric. No keys for doors, to get them took an act of god. Fireplace unsafe. Still not fixed. They been coming in the house trying to repair it all. Still now in the 5th month not done. Customer service does not exist!!! Still so many things wrong with it but we had to move in due to having to sell our home in Texas. Were to come out today to repair things. Nobody called. Nobody showed up. DO not buy a home from Skyline is all we can say. It is a total disaster.

I purchased a Skyline Manufactured Home back in 2013 from Harper Homes in Rochester NY. After almost 3 years of living in it I notice that the ceilings are cracking. The carpet is started to separate from the metal stripes that are placed on the ends of the carpet. Also there is a window that won't stay closed. The home that I purchased wasn't cheap. But the quality of this home is poorly made. So I wouldn't recommend this company to anyone that is looking for a manufactured home.
How do I know I can trust these reviews about Skyline Corporation?
882,235 reviews on ConsumerAffairs are verified.
We require contact information to ensure our reviewers are real.
We use intelligent software that helps us maintain the integrity of reviews.
Our moderators read all reviews to verify quality and helpfulness.
For more information about reviews on ConsumerAffairs.com please visit our FAQ.

We are a very large senior mobile home park in Hemet, Ca. As a small dealer, we have enjoyed doing business with Skyline for many years, purchasing dozens of new Manufactured Homes for all three of our local parks. Upon delivery of the newest home into Fairview Park, our setup subcontractor was unable to attain a permit to setup the home, thru the housing authority HCD County of Riverside due to the fact that the new home did not have a fire sprinkler system. At which time we were shown the regulation. We then approached Skyline with the request to install the fire system, which was denied. The Park owner/dealer feels Skyline should not be turning out home that does not meet county requirements or regulations. We are willing to pay up to two thousand dollars, and have Skyline install the fire system, in order to save our relationship.
If Skyline will not compromise, Fairview Park will have the fire system installed at our cost and the courts will decide on reimbursement, including court costs. We are willing to compromise because want to buy many more homes from Skyline. And we are hoping that we do not have to use other manufacturers to meet our goals.

Oak Manor 3830-CT (model designation) made in plant 341 This Home constructed on 8/10/05. Our home's construction is very poor, especially the windows and the heating system. The master bathroom drops into the high 40 degree range on most winter nights even when the Thermostat is set for 60 degrees. Our winter temperature easily drop into the 20 and 30 degree range. When the heat turns off the floor supply air registers bring cold air into the home. I've crawled under house and checked the crossover ducts but could find no leaks where the air could get in. This Home was new when we got it but we did not order one or spec this house. This Home was set up by a contractor but was paid for by investors who sold it to us.
When I open the drawers in the master bathroom I can feel the cold air pouring in. All cabinets on outside walls feel very cold in the winter, the master bedroom outside wall is very cold as if there is no insulation in the walls. The double pane glass windows leak profusely even though I've caulked the perimeter of all windows. We must use propane fuel which is expensive to heat such a poorly made Home. The air delivery to the smaller under counter supply air registers in the kitchen and bathrooms is non existent. The inspector who inspected this Home is gone. The local building dept says they can't do anything. The manufacturer won't do anything. The State of California blames the federal housing folks and says they can't do anything. The fabric which holds the insulation under the floor appears intact with no rips or insulation loss that I can see. The space under the roof has cellulose but it's not performing well at all.
My advise to anyone considering a modular purchase is to really investigate how yours will be put together. If you can upgrade the insulation and window quality then do that. But I would advise people not to purchase a modular or mobile Home because of the poor construction quality. You'll have never ending repairs to be made.

I bought my Skyline home 1/15/16 and during the walk thru with the owner of the sales company Salem Manufactured Homes of Salem, NH I pointed out the problems with the kitchen cabinets the doors and stiles were all different shades. Some dark and some light and one door had the door insert mill crooked. It looked like these cabinets were a mix of different cabinets thrown together. Unacceptable. The owner of S.M.H. tried to tell me that is the nature of wood. Well it isn't. You get a little variations but not like this, like mixing white and black cabinets. He told me that Skyline would take care of the problem.
Well here it is. 11 months have gone by and still the problem hasn't been taken care of. When I keep call the person who is supposed to correct this problem she is never in the office so I leave voice mails that she doesn't answer. Very disgusted with this company. How they stay in business is beyond me. You would think they would have an inspector that would check these houses before they left the factory. Would not recommend this company to anybody even if it were a dog house they were building.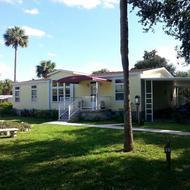 We had our home built for us. The house has been fantastic. I had the home set on a concrete foundation and had a split A/C heat pump. The home is almost 1800 sf. I paid for extra insulation both exterior and interior walls for sound. We had upgraded cabinets maple wood. We had real Marble window ledges, Extra high ceilings and cement board siding with random tab roofing. Our electric bill is the lowest of any home I have ever lived in. The home is a 2012. I would buy another one if I ever move.

Skyline promises a house just like a modular home. But what you get is just a pieced together price of crap. For $120000 dollars you would think you did right. But no!!! For 10 months we have complained about the exterior doors. Rains in my atrium door and it has been replaced. Utility storm door has been messed up from the start. The last time someone finally showed up the guy tried to kick it out but no budge. My AC which we have complained about is leaking in the bottom half behind the filter and I just found tonight when doing routine maintained.
I would say if you looking to get what you pay for is not to buy this low-end product. The only reason I purchased a mobile home instead of a house built was my job had me on a time table as I work from home for a major insurance company. Now if you expect them to honor their warranty they don't. Instead you are treated like just a pain and "I don't have time to deal with you." I would say Palm Harbor or Fleetwood would be better than this special ordered home we ordered.

This whole process has been a nightmare for me. I went to Ziegler Homes in Woodville Washington picked out the home I wanted. From the beginning everything was crazy. The people at Ziegler Homes are unfriendly. They hooked up my wrong pipes. When they said they hooked up one thing that hooked up another. They were very unprofessional. They didn't even have a permit to set my home up. I had to find out that they needed a permit and they were doing things illegally as far as working with Skyline Homes. Horrible absolute nightmare.
When my home was delivered it had no cabinet facing, no drawer facing, no side panel on the inside of my stove, caulking everywhere, bubbles in my flooring - just a total nightmare. A total nightmare. I believe that all these people here that have been complaining they should be able to get some kind of compensation for this. I strongly suggest not to buy from Skyline Homes unless they get rid of a couple of employees. I went all the way to the top and still never got any resolution. When they did come out to fix it it still wasn't fixed. They even wired my furnace wrong - it was blowing cold air in the winter. I was freezing.

I purchased a 2016 Skyline mobile home and there was a smell coming from the home. They said it was a "new smell" and would go away after I opened it up. Well I did that and it just stayed the same. My nose and throat started to hurt and the smell was constant. I called Skyline in Ohio and the main office and they were going to get back with me. I have not heard from them yet. I had to live with my son because I could not physically stay there. I looked in the vents and there was a lot.

We purchased our home in 2010. The appliances that we had specified were not provided. We had numerous cracks in the flooring shortly after moving in. In fact, within 4 months of living in this brand new home, we had to have the entire kitchen and dinning room floor tile replaced (which Skyline did do at no cost to us). This year, the kitchen faucet had to be replaced, along with the over range microwave oven. The house is not 6 years old yet! The master bath walk-in shower is leaking and there are moisture issues. The kitchen cabinetry had to be corrected as the home has settled. There are also loads of other issues which relate to the dealer. AAA Homes of Tampa Florida, such a very poor job of installing and finishing the home. But I would NEVER recommend Skyline Homes to anyone.

My husband and I traveled to Kamloops BC from Fort St John BC on dec 8, 2014 to put our options in our newly purchased home. The sales staff and manager at the time were very nice and pleasant to deal with but once they got our down payment things went a little crazy but not too bad. After about 4 months I asked for pictures of the progress on our home at the factory. WELL we got a couple and my whole kitchen was wrong. They did a few changes and then refuse to send more pictures.
Our house arrived at our land on June 4 2015 and what a horrible mess! I have no shelves in my cupboards, broken board under my built in oven, my soft closing drawers don't work, asked for tray ceiling in dining room (did not get), got can lights at front door instead of my coach lights, all vent fans in bathrooms are crooked, no chimney in our wood burning fireplace, roof is so soft a contractor had to lay plywood on roof to work up there, shelves in closet are on angles, paid extra to rearrange master bath to fit a vanity we never got and the real kicker is the walls are horrible horrible horrible!!!
Just had contractors (3) come in and give us quotes on fixing the walls. It will cost 18,000!! We haven't even moved in yet and this is just the starting of our list. I DO NOT recommend Nick or Robin of Halston homes in Kamloops, BC or Skyline homes. Just utterly disgusting. They will even lie to your face just to get one to go away. We are not through with this company as we NEVER want to have this happen to anyone else. We would have paid double for a livable house not this crap.

We have a 2008 Layton travel trailer. The floor started getting soft within one year of purchase and has continued to the point where if I were to step on it I would go through the floor. I have contacted the manufacturer and they admit that they probably used particle board for the floor and they will not replace or repair. Buyer beware!!! They make a good looking TURD.

We bought our house in 2006 brand new. A month later we were having problems. Called them. No answer. Wrote letters and still no response. So we tried contacting the place where we purchased the home. Guess what? They were out of business. We first had problems with the windows leaking and swelling then maybe 2 months later the roof started leaking. Now there is mold growing in the house which we told them over and over in letters and through leaving messages about the problem. Still no response.
So we tried contacting the insurance. They say they won't fix the problem because a tree hasn't fell on the house. So basically we just paid a lot of money to have a lemon of a house we could have built ourselves and end up with leaks and problems every where. It's really sad you trust a company to do right and spend all that money and still have all the problems we are having. I'm very sad, disappointed, dissatisfied and disgusted with this company

I purchased a new manufactured home from Skyline and closed on September 2015. I gave them my punch list and waited and after 2 months after several phone calls and going back to the dealer I got them to come out in November - they also had to return in December. I made it very clear that I was not satisfied with my carpet that something needed to be done and wrote in big red letters on the form I sign that I wanted a representative to call me ASAP in regards to the carpet so we could come with a solution to fix it or replace it. To this day no one has ever called me, returned any calls and have ignored a certified letter I sent them in the mail - it is now May 2015.
I went back to the dealer and explained everything to him and he told me to get an estimate to replace the carpet in the living room and dining room what came to around 900 dollars. He sent it to Skyline and they have yet to call him or even acknowledge that he ever get any kind of correspondence with them. I am done with Skyline. I will do everything in my power to figure out how to put an end to the shenanigans. They take your money and leave you hanging. I told him what Palm Harbor paid a little bit more and then a whole lot happier and not deal with crooks like them. Now my ceiling is popping like someone is breaking wood where the two pieces fit together... I need to figure out how to get them to comply with warranty.

Quality of work is poor. New home has multiple code violations. They don't answer. We have some of the same problems as other people on here. Pipes leak. They supposedly have a no-nonsense warranty. However the company itself is nonsense. We recommend (no we shall) file a lien against this evil company.

We are very disappointed with our recent experience with both Skyline Homes and Shaw Flooring. We purchased a brand new mobile home which was customized at a significant added expense with Shaw laminate flooring throughout. What a mistake! Neither company will take responsibility for the problems with the floor. Instead, they are blaming it on a "moisture problem" since I have 2 dogs. Very interesting since we had a previous home with laminate floors and pets with absolutely no problems. In fact, it was the reason we wanted laminate again, as we have pets that do not have accidents and the floor maintenance was minimal. Instead, Shaw and Skyline have found this as an excuse to not stand behind their products. Sure wish we had read reviews depicting the same exact problems and lack of customer service.
Beware, as neither company appears to be concerned with their customer satisfaction. Skyline in particular seems to have no quality control in PA, as we have had numerous other issues with a brand new mobile home that left their factory with lots of problems. How could two different color wood panels side by side pass a quality control inspection? We have also heard of numerous other similar problems with brand their new heating systems. Wish we had gone with a Pine Grove instead! Managers at Skyline just try to justify that your home does not qualify for warranty even when it is brand new! By the way, dealer has been great but factory is terrible and they don't stand behind their homes. Absolutely no quality control nor customer satisfaction from their plant in PA. Skyline is absolutely not living up to their warranty for their homes!

First thing was the shower floor cracked, then the floors began warping, and the shingles are all loose. We called right from the start to try to get them to come fix things, and we were given the whole "We will call you back when we can fit you in for a visit." Over and over there were excuses after excuses as to why they could not get out here. Then when they finally said they could come out, they did! Problem is, they then told us we were no longer under any warranties! Now we know why they kept giving us the run around!
I wrote down every time I called them, but they told me they could do nothing for me due to our warranty being out a few months ago. My calls started 15 months before the warranties were out! These people are horrible and do not own up to their errors. I will never purchase from them again and I will tell everyone I know to never purchase from them. OH, and when they told us they could do nothing for us, the CEO told us to make a claim on our homeowners insurance! Really??? My husband was 45 at the time and had just been diagnosed with colon cancer, (he has survived it!) but the CEO had not a drop of sympathy at all.
Dealing with him and Skyline has been the worse experience in our 32 years of marriage. Now the skylight in the guest bathroom has caused the air ducts in the ceiling to develop mold all over the wall above the door (condensation due to lack of insulation). If I were the CEO of a company that provides homes to families, I would want to do whatever I had to in order to make that home something I would stand by. What an embarrassment! And so disrespectful. I have saved everything about all of this including the letter I received from Ronald Foster who is the Director of consumer affairs.

I purchased a Skyline Modular Home 7 years ago. I was told upon purchasing it, "Skyline is the best because they stand behind their workmanship." First thing I had to replace not even a year after purchasing was the skirting. This I replaced and was happy with it. Then to my dismay shingles started coming off. Not bad easily replaceable. The person who was doing the work was in shock, as well as I, after he showed me pictures of the roof job done by Skyline. I was missing flashing as well as shingles were running the wrong way on the ridge row. I really feel as though the roof should be replaced but oh well. I expected more out of this company and at a minimum some company integrity. I do have pics.

Our trailer had a big bubble on the outside by the top. It was huge and the inside had staples all over walls up by the slide out and down by the bunk bed walls. It's a Toy Hauler. They took it to California to fix it. When it came back to Utah, it had screws all over the walls. The valance over the window they took that out off when they put the valance back on inside, there were screws through the wall. Valance is lopsided. Have two towels in the cushions under the valance so it doesn't rub the valance by the door. There were big screws through the wall. I called and told them. They told me to live with it. I told the guy to get on a plane and come and see this mess and I would pick him up. He laughed. 40 thousands dollars for this. Then a gas line hooked up behind the tires on the passenger side. It is a good thing my husband unhooked it. We blew a tire. If it would have been hooked up, we would have been dead. It would have caught fire. Love the trailer, hate the service is bull.

I purchased a brand new Skyline Double Wide in 1999 ($62,000). I added many upgrades and options to the home including the single hung vinyl "Carefree" windows that should have lasted a lifetime. When the home was just over 5 years, the first window started going bad. I contacted Larry at Skyline, but the warranty period for the windows had expired (how convenient). I let it go, but slowly 9 out of 11 of the windows in our home can no longer be seen through. I am so ANGRY. I had written several letters to Skyline regarding the windows but never got a reply back. I tried again about a year or so ago and I received a reply by a new person since Larry was no longer there.
They told me that Carefree was no longer in business and to contact my State Attorney General's office to find out if Carefree had set up a fund to cover warranty issues. Even if they had set one up, it wouldn't matter. My warranty period had expired. I see now why they went out of business. Their windows are junk. The way I see it, I bought this home from Skyline and NOT Carefree. It is not my fault that Skyline contracted with an outside company to install their windows for them and therefore, ultimately, Skyline should be held accountable for the windows. We should never have to be replacing nearly every window in our home when it is just 14 years old.
My husband and I drove throughout our park and saw SEVERAL other Skyline homes that were probably purchased around the same time as ours that have the same problem. I am so angry about this. I wish there was something that could be done!

I purchased a Layton Skyline ($25,000) and had multiple issues: leaking pipes, expensive electrical repairs, carbon monoxide monitor went out, hot water heater repair, voltage issues, bees eating through the caulking on the windows, the list goes on and on. All occurred conveniently within weeks of the one-year warranty running out. I contacted their corporate office on several occasions and was always promised the director of services would contact me. LOL, I gave up after the 4th incident. Buyers beware and do not purchase this make of RV.

This is the second time I am writing regarding this matter. I have 2 bad windows in my kitchen bay window unit (top half), you cannot see though one of them at all. I contacted Skyline and they said that Carefree Windows has gone out of business and no one can get any. I found several places still carry these windows and I recently contacted Carefree Windows in N.C. but have not heard back yet. My neighbor has the same model home, bought at the same time as ours but does not have this problem. My husband used to love to sit at our kitchen table and watch the birds at the feeders, and was very upset that we could not get the windows replace. He recently passed away. He had no health or life insurance as he has been sick for so long. I'm on disability due to cancer so there is no savings left. So I can't afford to have new windows put in.
We also had a problem with our master bathroom skylight leaking and the paint and ceiling was starting to fall in, a roofer came and fixed it for me and said that the bottom of the Skylight was never sealed. We had so many problems with Skyline who has given us a runaround for some time. We had another friend come and look at another matter with our roof, who is a builder, Skyline wanted him to call them.
Skyline said one thing and our friend said another. The final outcome was not what our friend said to Skyline. Skyline did not know that he was a friend and said he said something that he never said. I hope that they will stand behind their home. It could be a used top half of the window. Everyone is outraged. We paid $20,000.00 as a down payment when we bought this home and I still owe on it. I plan to live out my years here. I think the leak is still a little damp, that means a little water may be still coming in somewhere.

I purchased a left over 2004 Skyline Layton 170XL travel trailer from Sunbird RV Lakewood, NJ in March 2005. I took it back to Sunbird six months later in July 20, 2006 and complained of pitting in bathroom ceiling and other problems. The service department said it was sawdust in the laminate when manufactured and that the manufacture does not consider this a problem to cause a change. Since then, I found a staple exposed on the roof. I complained to Mr. ** at Skyline in Elkhart, IN. He sent me to Driftwood RV in Clermont, NJ. The tech at Driftwood looked at the ceiling and said it was water damage caused by the staple and definitely not dust. Upon my removing of the part of the ceiling, I found some of the ceiling decayed. Mr. ** said he would only pay $500.00 and I would have to pay $1500.00, and maybe more depending on the roof condition.
Why should I have to pay for their mistake upon manufacturing the trailer? In the manual, it says the trailer is inspected by the manufacturer before shipping to the dealer and the dealer inspects it before selling and delivering to consumer. In this case, no one did their job. I have all documents and pictures to prove my case.
Skyline Corporation Company Profile
Company Name:

Skyline Corporation

Website:

http://www.skylinecorp.com/