Terminix is a pest control company that provides on-site pest protection for homes and businesses. Each visit is personalized to the specific types of pests causing problems for customers, which can vary from state to state or between different neighborhoods. Whether you know exactly what pests they need to treat or want support in determining the best plan of attack, Terminix can help.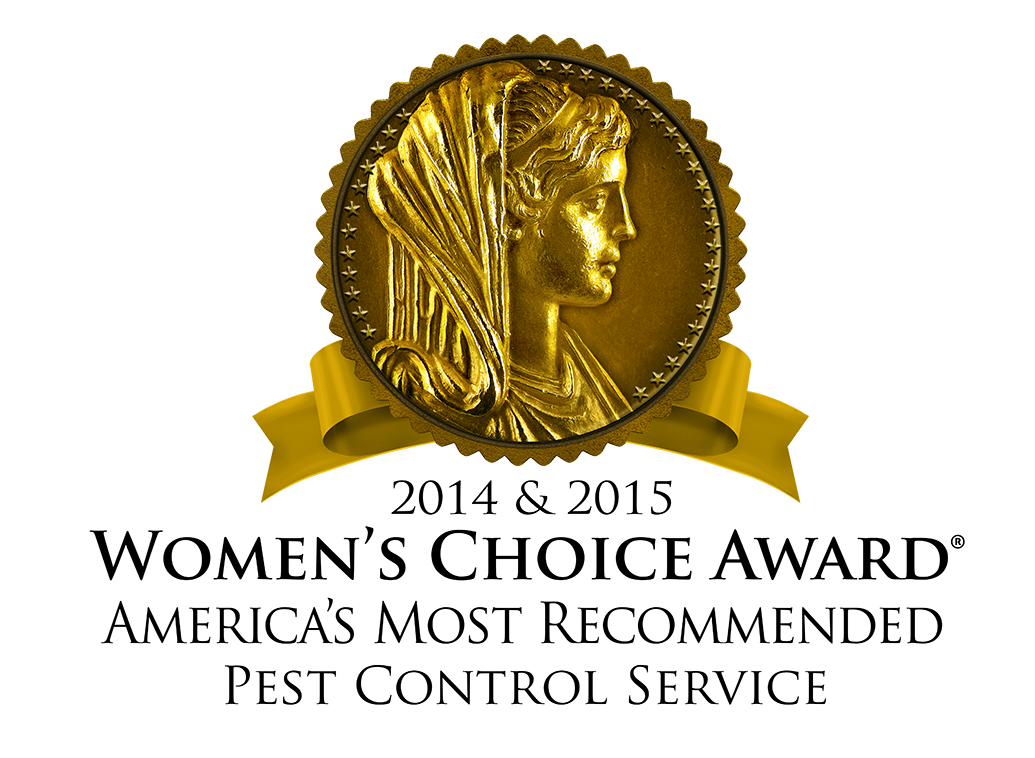 View More
View More
Terminix Reviews
Over 10k reviews since 2012
A link has directed you to this review. Its location on this page may change next time you visit.
How do I know I can trust these reviews about Terminix?
How do I know I can trust these reviews about Terminix?
2,737,892 reviews on ConsumerAffairs are verified.
We require contact information to ensure our reviewers are real.
We use intelligent software that helps us maintain the integrity of reviews.
Our moderators read all reviews to verify quality and helpfulness.
For more information about reviews on ConsumerAffairs.com please visit our FAQ.
Page 3 Reviews 20 - 30
Tee of College Park, GA Verified Reviewer Verified Buyer
Original review: Dec. 11, 2020
I have two technicians that I appreciate greatly. They do my pest control and I like the fact that it's been regular people for the past two years. I've gotten to know them and they know what my expectations are, and I appreciate that. I schedule the service online, so it's good. The pest control has been great, but I need it more often than they offer it on my plan. They only do pest control once every three months, so I wish it was more often. I live in Georgia and it has a lot of water bugs and I don't do bugs at all. I wish the termite plan was a little more detailed and comprehensive too because I'm paying Terminix a yearly fee, which isn't cheap. They only change baits once a year, so I'm paying a lot of money for them to just check, and then they don't come in the house and check for termites.
Terminix response
Tee, Thank you for providing feedback about your service! We appreciate the opportunity to improve our customer experience. -Anchee
Be the first one to find this review helpful
Steve of Clarksville, TN Verified Reviewer
Original review: Dec. 9, 2020
Terminix treated my Next-door neighbor's home exterior today for a mouse problem. In about an hours time, my dog found a dead mouse in my fenced in back yard. My concern is that although Terminix uses mouse poison that is not harmful to pets or children, the pests that come into my yard to die could still be harmful to my pets and grandchildren by carrying diseases or whatever into my yard. It's my opinion that a trap of some sort should be used in lieu of poison to prevent such incidents. I called Terminix to discuss this only to be interviewed by an employee that did not share my concerns.
2 people found this review helpful
John of Manahawkin, NJ Verified Reviewer
Original review: Dec. 9, 2020
Signed up for mosquito service- months later it did absolutely nothing, canceled service, technicians still came out after canceling and we were charged- called about the charge. We were told no problem on two different phone calls but we kept getting called about the charge- I guess it was a problem because we just had to pay for those services performed after we canceled or go to collections for $63?? So conveniently no record of my cancellation requests- thanks Terminix but no thanks-
Be the first one to find this review helpful
Jim of Willis, TX Verified Reviewer
Original review: Dec. 9, 2020
Had a contract with Terminix for a year where a tech came by quarterly and checked "bait stations". Renewed after a year ($384.00) expecting the same service. However no one comes anymore. When I sent a request for explanation, I was told that they will come 'Treat for termites if any show up'. Upon request for more information, my repeated requests are ignored. Management does not respond at all. So.. I am stuck with bait traps in my yard with no one checking them periodically. I guess I paid $384.00 just so they can continue to be there...? Very poor service and Management!
Be the first one to find this review helpful
Ebonie of Pittsburgh, PA Verified Reviewer
Original review: Dec. 7, 2020
I called and emailed several times to make an appointment for my exclusion services. No one has called or emailed me to make an appointment or responded. Do not choose the exclusion services. Go somewhere else.
Be the first one to find this review helpful
Gregg of Albany, NY Verified Reviewer Verified Buyer
Original review: Dec. 6, 2020
For what Terminix covers for, it has been very good. I have enough time if I need to change or cancel the service schedule through text messaging. It seems to be working very well. The guy who came is very good and extremely helpful.
Terminix response
Great feedback, Gregg! We genuinely appreciate it, and we're glad to hear that you're happy with your service! -Anchee
Be the first one to find this review helpful
F. of Ny, NY Verified Reviewer Verified Buyer
Original review: Dec. 5, 2020
I didn't notice that much before I used Terminix' services, until we found termite infestations inside the house and we had some heavy termite control done. Since then, with the change in the cold weather, we do occasionally find some ants or spiders coming into the house, but nothing major. Terminix normally contacts me and says they're coming. The technicians have always been very courteous and respectful. Three days ago, Terminix called to say they were coming to do a pest control application outside, and I told them that I'd prefer to wait at least a week until after the snowstorm. And they said that wasn't necessary, but I decided that I wanted to wait, and they agreed. Terminix is something that we should get. It's another service that might actually help the condition of my home.
Terminix response
Great feedback, Frank! We genuinely appreciate it, and we're glad to hear that you're happy with your service! -Anchee
Be the first one to find this review helpful
William of Temple, TX Verified Reviewer Verified Buyer
Original review: Dec. 3, 2020
Someone called from the 800 number to schedule the service, and then we wanted to reschedule with Ricky. We've had good luck with him. Ricky came out, made contact with us, and asked if we had any problems. Then he treated our home and gave us a little Christmas gift. It was very good and professional. Terminix is very prompt and they stick to their appointments.
Terminix response
Thank you for the positive feed back William! We are glad to hear you are happy with your service. - Anchee
Be the first one to find this review helpful
Adrian of Chicago, IL Verified Reviewer
Original review: Dec. 1, 2020
I have been struggling with a bed bug problem for a while a now. I moved and finally thought the bugs were gone but started getting bites again. I called Terminix and was hopeful that since I was the one directly working with the pest control company I'd actually be able to eradicate this problem. The person who did the consultation and inspection seemed very knowledgeable and and reassuring and I had no reason to doubt that they could resolve the situation. I wouldn't have spent over $1000 otherwise. It's a lot of money but it paled in comparison to the idea of getting a good night's rest in a bug free bed.
I had some interception traps on the legs of my bed and the inspector said they'd be replaced with the ones terminix uses along with putting new bed bug casings on my mattress and box spring. Two people (other than the one who did the inspection) came for the first visit. After the first treatment (which they arrived a day early for with 20 min notification making me rush to get ready and find something to do for the 5 hours I needed to be out of my house) they did put on the casings but did not replace the traps under my bed. I found this odd because the inspector made a big deal about how theirs were effective and they don't know where the traps I had came from so they'd rather be safe and use their own tested equipment. I called and they said they'd replace them on their next inspection. The email I received detailing the first inspection said they didn't find anything.
On the second visit only one of the two people from before came. They did not bring traps and said mine were fine. Did a quick once over and just told me to wash my bedding again. I told him I was still getting bites, he dismissed that. I found out through pestering him for more information that they in fact did find a bug on their first visit and didn't tell me or document it. After he left I called terminix again to complain about the traps not being put down and about they lying if their emails about what they found. They said the same, they'd do another visit and bring the traps.
Third visit. Same person as the second. Still no traps. Same lackluster inspection that lasted less than 5 min. Dismissed the bites and blood spots on my bed that I showed him. Declared me bug free. I'm still getting bites. All over my back and even on my face and neck. I'm at my wits' end and feel stupid for ever trusting terminix. They basically stole my money and did nothing. I don't even know if I should trust another company. I know home remedies don't work and it just feels like I'll have to accept that I have bed bugs forever and I'll just have horrible painful bites all the time. I will never recommend them. I will actively turn people away from these thieves.
Read full review
3 people found this review helpful
Judith of Columbus, OH Verified Reviewer Verified Buyer
Original review: Dec. 1, 2020
I called the other day because we were having a problem in our front living room. We had some bad fascia board, apparently, and we didn't realize it. There were carpenter ants in it and the whole living room was being filled with hundreds of them. They were chewing everything up in the ceiling. The fella, Dante, came out and sprayed inside and out. He seemed like a nice enough guy. We thought the bugs were gone because we got the fascia board torn off and all new roof pipes and roof put on. The ants disappeared for a while. A few weeks ago, some of them started coming back. I don't know if there's this residual in the ceiling because it couldn't be in the new board.
I keep getting different things from different places with Terminix. I had gotten a voicemail from Dante. He said he was going to be out in the neighborhood and asked did I need anything. At the time, I didn't so I said no on the voicemail. As soon as I said that, these darn ants started coming back. So, I called his voicemail and said, "Next time you're in the neighborhood, let me know." I never heard back from him so I waited another two or three weeks and called him again. I said, "Let me know if you're going to be in the neighborhood so we can set up some kind of appointment." He never called back. Nobody gets back to me.
A couple days ago, I got an email from Terminix that said, "This is your new team." I asked, "Have you changed reps or is this just an advertisement?" They said, "No, you still got Dante." I told them that I've been trying to get him over here and I'm not getting any replies back. I told the lady on the phone I needed to have somebody come inside. She set it up for next week that he was going to come over. I don't understand why he doesn't call back. When you got these ants, you can't even put up Christmas decorations. You can't have anybody in the room with this stuff falling on their head. There are chewed up saw dust and dead ants all over the place. I understand they can't get rid of bugs instantly but when I tell somebody to call me back, I expect them to call me back.
Read full review
Be the first one to find this review helpful