Terminix is a pest control company that provides on-site pest protection for homes and businesses. Each visit is personalized to the specific types of pests causing problems for customers, which can vary from state to state or between different neighborhoods. Whether you know exactly what pests they need to treat or want support in determining the best plan of attack, Terminix can help.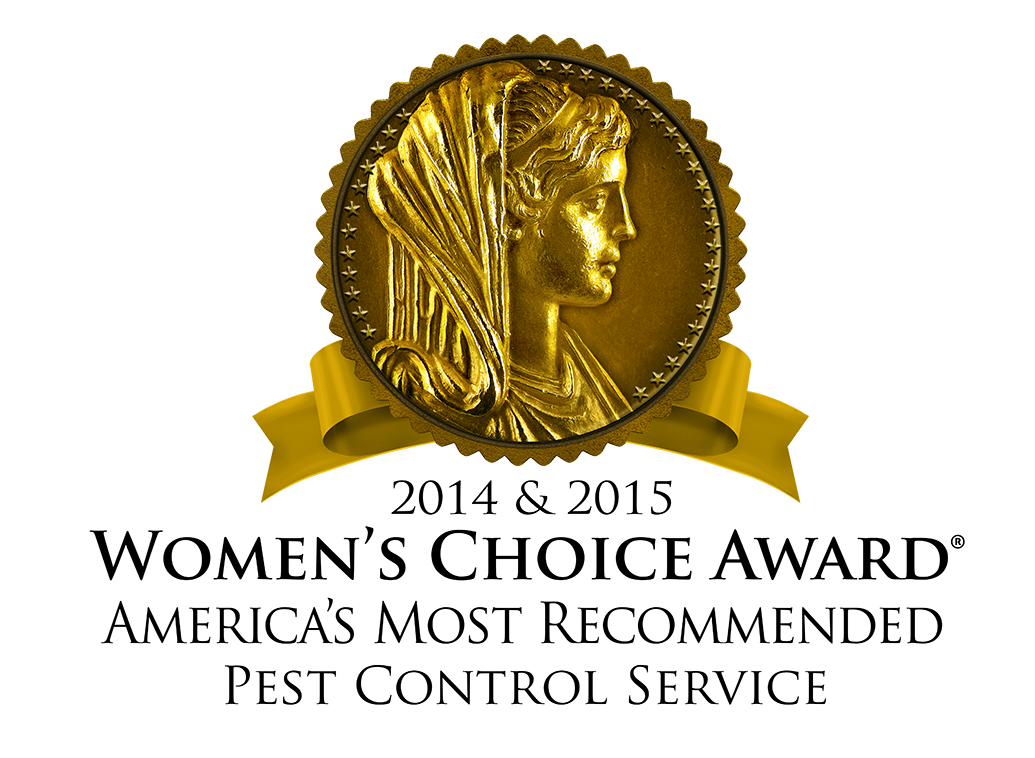 View More
View More
A link has directed you to this review. Its location on this page may change next time you visit.
How do I know I can trust these reviews about Terminix?
How do I know I can trust these reviews about Terminix?
2,385,824 reviews on ConsumerAffairs are verified.
We require contact information to ensure our reviewers are real.
We use intelligent software that helps us maintain the integrity of reviews.
Our moderators read all reviews to verify quality and helpfulness.
For more information about reviews on ConsumerAffairs.com please visit our FAQ.
Page 3 Reviews 20 - 30
Laura of Deerfield Beach, FL Verified Reviewer
Original review: July 7, 2020
Very, very disappointed with your company and your customer service department. I was a customer of a family owned pest control business that you took over. I've been paying $125 PER MONTH for weed control since they took over and still have a yard full of weeds. I grew very tired of paying for a service I was not receiving and tried to call to cancel my service. After being placed ON HOLD for over 45 minutes and having to listen to your looping message over and over and over again, I finally gave up and wrote PLEASE CANCEL MY SERVICE on my bill and mailed it in the envelope provided. At the same time, I also scheduled a bank check to pay the $125 that I currently owed.
A month later, I received another bill, this one was for $250. I immediately called and again, waited ON HOLD approximately 45 minutes before a customer service rep came on the phone and told me that a second service had been done. I explained what had happened and she said she told me that she had to transfer me to the billing department. I was again placed ON HOLD, this time for about 30 minutes. When somebody finally came back on the phone, I was told that somebody from my actual service branch would review and call me to discuss. This never happened.
Mind you, even if the second service was presumably performed (after my cancellation), only 1/2 of the yard could have been sprayed because my back gate is always kept locked because of my dogs. I never received a courtesy call from my technician the night before indicating that he was coming nor were there any flags left in my yard? And so that brings me to last night. I had just picked up my fiance from the airport, he travels for work and was finally back home.
I went to my mailbox and found another letter from Terminix indicating that my account was in danger of being reported to the credit bureau for non-payment and again, I picked up the phone to call customer service. This time I waited ON HOLD for about 35 minutes, all along being tortured by the same looping message that plays over and over and over again. I finally got somebody on the phone and she assured me that she was also a customer and that she understood my dilemma, agreed completely with me and would see that the $125 for the extra service would be credited.
She then explained that she wasn't authorized to accept payment for the $125 that I still owed prior to cancellation and that I would have to be transferred to the department that handled that. And guess what, more HOLD time. All the while, my husband had grilled steaks for dinner and it was now sitting in front of me getting cold because we wanted to finally have a meal together. But here I am stuck on perpetual hold with Terminix. After being on the phone for approximately 55 minutes total, one more rep came on the phone and promptly and curtly told me that the woman I had spoken to earlier, who in her words, couldn't even speak proper English, was not authorized to credit my account and that I owed $250 and that was that. I honestly couldn't believe what I was hearing.
I asked to speak to a manager and she told me she was the manager, the only manager, and that if I didn't pay, my account would be sent to the credit bureau. Before she hung up on me, she sarcastically told me to have a blessed day. Now I'm not sure if these long hold times are Covid related or not? I know a lot of companies are struggling with customer service issues due to the pandemic and I'm also pretty sure there are a lot of customers who haven't been able to pay for their services because of it. I am gratefully not one of those people and prior to this whole thing happening, my account reflects that I have always paid promptly and without issue. I just want Terminix to be fair about this. Thank you!!
Read full review
6 people found this review helpful
A of Boone, NC Verified Reviewer
Original review: July 4, 2020
I signed a contract a year ago to treat for termites. The problem continues to get worse and the company has been slow to respond or offer any suggestions for addressing the problem. It takes several phone calls to get a return call and then weeks to get a service appointment. The tech continues to say that the treatment is working but the swarming and wood damage continues. Please consider other companies in NC High Country.
8 people found this review helpful
Lynne of Salinas, CA Verified Reviewer
Original review: June 26, 2020
Terminix bought out the original company we used for pest control. The new rep came out to inspect our house. He said we would have to sign a long term contract as well as have our insulation from under our house removed at the whopping price of $10,000.00. We would also have to sign a long term contract for another, according to him great value of $2,700.00. Needless to say I was shocked and said to write it down and I would give it to my husband when he got home. Needless to say we fired Terminix and hired a local company to do the work. No long term contract, less per month and this new guy was shocked to hear my horror stories and the prices. Shame on you Terminix for trying to take advantage.
7 people found this review helpful
Leticia of Ecorse, MI Verified Reviewer
Original review: June 22, 2020
They have the worst customer service ever. Everything seemed very easy when we made the payment for termite treatment. The technician (Michael **) refused to spray my house inside, that's where we saw the termites and the reason we decide to call this company. He was rude and his answer when I told him I was going to ask for a refund was "We're not losing anything but just a client"... Haha, crazy. I made 3 appts in 3 weeks, and he refused to do it. He said he would only do it if he sees the termites himself, despite he could see all the damages... I was charged 1,400 dollars. Every time I had to call them I would stay on the line for 1h on hold. Definitely avoid this scammers.
Terminix response
Hello Letricia, we sincerely apologize for your experience with your service! We appreciate your feedback and would like to make things right. Someone from our local office will be contacting you to help assist with your resolution. - Anchee
7 people found this review helpful
DEJUANA of Reserve, LA Verified Reviewer
Original review: June 21, 2020
We have been a Terminix-LaPlace customer from the time we poured our slab 35+ years ago. We are just finding out (March 2020) that they have been taking our money (approx. $8,000+ over that time) and had not performed ANY of the services they say they provide. Traps are supposed to be place by bath tubs to check for termites and we have NO TRAPS. Drill holes are supposed to be in concrete slab areas (driveway, porches, patio) and we have NO DRILL HOLES. We have lots of concrete areas that they could not treat without drill holes. Failed at checking inside of home for years.
We contacted the State Dept. of Ag. and upon inspection, their report confirms that Terminix failed to put traps and drill holes, etc. Managers were rude when we complained and wants to sweep it all under the rug and start over. They want to come out now and do all the work they should have done over the past 35+ years for a another FEE. We think we have given them enough money for NEGLECT. We contacted an attorney and they refuse to give us their legal dept. information. They jeopardized our home and cannot honestly tell us if we have termites.
We would highly NOT recommend this company. We no longer trust their services and will be using another company. Don't be fooled at what you see. We see their TV commercials..WHAT A JOKE! NONE of what they show happened at out home. We have all of our documentation that what we are saying is true and it was reviewed by the State Dept. of Ag. We have every right to be angry with them for neglecting our home at our expense. Better Business Bureau will be contacted. Customers should have not have to experience this kind of neglect.
Read full review
5 people found this review helpful
Stefen of Romeo, MI Verified Reviewer Verified Buyer
Original review: June 19, 2020
I contacted Terminix to resolve some bee and bug problems I had around my house. After the first treatment it was obvious it did not work as the problem persisted. When I reached out to Terminix I was told that they would not honor their guarantee. I could not be more dissatisfied with their service, if they would of offered me a refund I would of moved on but now they have the nerve to offer this guarantee and not honor it. Very shameful and disgraceful.
5 people found this review helpful
Jeana of Lakeland, FL Verified Reviewer
Original review: June 16, 2020
On Tuesday, June 2, 2020 I had Scott come and inspect my home and exterior for termites. He was very thorough. His State of Florida ID # was on his card! He gave me a tri-fold brochure with three estimates for protection against subterranean termites. I had two more companies coming to do the same. Who would not get more estimates? Well, the next inspector gave me three estimates also; one of the estimates included dry wood termite protection.
I called Scott back on June 9th to find out if dry wood termite protection was an option. He said yes and gave me an estimate of a one time fee over the phone. I asked both of them if they used sub-contractors for any of their work. They both said no. I looked at the second companies' contracts and realized I had some questions. Apparently, they do not cover any repairs needed if termites strike. Thus, I wanted to find out exactly what the plans included that I was quoted from Terminix. After June 9th I called Scott's cell phone 3 times and left messages. I called the office number on his card twice and left messages. Last night my husband asked why I would be interested in getting treatment/prevention of termites from a company that will not return my phone calls. What happens if we find evidence of termites after we sign up with them? Would they answer that phone call?
On June 16th I called Terminix's 877 number. I wanted to give them one last chance. I have spoken to Marian who was unable to reach 2 or 3 people. Next she transferred me to, Vince, a division service coordinator. He put me on hold and said he spoke with Tasheana, local service coordinator, who could contact Fred, the branch manager, to find out what is going on. Vince said he would be my contact from now on. He said he would send me an email with his contact information. While I was talking to Vince, I received a call from an 866 number. Vince thought that would be someone from my local office.
I hung up with him and found out it was a computer calling wanting my feedback from my most recent experience talking to Terminix customer service. I did not give any feedback and hung up. I checked my email and had none from Terminix. I was no further along than I was when I originally called June 16th. I am not 100% satisfied!!!! I feel like I did after Hurricane Irma. Our home was damaged and we could not get in touch with anyone to give us an estimate! This is NOT after a hurricane!

Read full review
7 people found this review helpful
Customer increased Rating by 3 stars!
Vladimir of Alpharetta, GA Verified Reviewer Verified Buyer
Original review: June 8, 2020
After a few missed appointments when tech did not shown up and tons of spiders, scorpions around my house I decided not to go with poor Pest control and keep only termite protection. Terminix never responded to my written complains I sent and never return my calls in waiting line when I left my number to call me back. I feel like I was paying for nothing when agreed for Termite + Pest bundle. Now, I can't contact them to cancel useless Pest part of the agreement. Instead I am receiving emails and statements to pay renewal or they will report and negatively affect my credit history. I am desperate to contact them and cancel part of their service. Neither I am willing to pay for job they did not do well. I am glad they now have another poor deserved review from real customer. What customer service they are?
5 people found this review helpful
Jennifer of Lilburn, GA Verified Reviewer
Original review: June 8, 2020
My elderly mother paid a large sum of money for Terminix to drill holes and apply Termidor into the ground and through the concrete around her home. Mom has passed away and we now have a contract for the sale of her house. The buyer called two different companies for a termite letter. Both companies are reporting to us that the termite treatment was not done correctly by Terminix. They also found inactive termite tunnels. The closing is in two days and Terminix has not called me back to address the reports generated by the other two inspections. The buyer wants a complete report from Terminix and all records for the property or a complete new treatment of the property.
I spoke to a customer service person for Terminix this morning, she is located in the Philippines. She assured me that she would have someone send the records to my email immediately. That was 3 hours ago. I have called the State of Georgia Licensing and learned that pest control and termite control does not require a license in the State of Georgia. It is two days until closing. My only recourse if Terminix does not address this issue will be Social Media and paying for the Terminix alleged error myself. I will also be cancelling the annual Terminix inspection on my own home if, in fact, that they don't stand behind the work that my elderly mother paid them for in good faith.
Read full review
6 people found this review helpful

Michael of Trenton, NJ Verified Reviewer
Original review: June 8, 2020
I have been paying for this service for almost a year now and the do nothing!!! No visits and no check ups!!! I switched from Cooper have regretted it from day 1!!! Horrible customer service and over priced!!!
5 people found this review helpful