SunSetter Awnings
ConsumerAffairs Accredited Brand
SunSetter Awnings offer both manual and motorized awnings that provide shade and protection, transforming your patio or deck. Our awnings provide cool shade that can help in those hot and humid months and helps keep the inside of your home cooler by blocking the sun's rays from coming in your windows and doors.
We want to provide you with the highest quality awnings at the absolute best prices. We provide a free in-home consultation and are committed to a long-term relationship with our customers.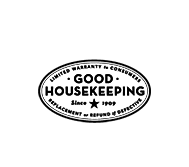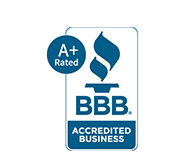 Read More
Read More
Select stars to rate your experience
Last updated: Sept. 15, 2017
554

SunSetter Awnings Consumer Reviews and Complaints
This review is featured by SunSetter Awnings
Original review: April 7, 2017
We had an 18 foot motorized awning installed and are 100% satisfied. Installation was well accomplished by experienced and courteous technicians. It definitely keeps our patio from heating up early in the morning. So far we have had no issues since installation. Everything is working as advertised.
This review is featured by SunSetter Awnings
Original review: April 5, 2017
We got a 14' wide awning that extends to about 11 1/12 feet. It has lights that dim and it will close automatically if it gets windy. We love it. The local SunSetter people were the best. From the moment we decided to buy an awning to the completed it was a great experience.
This review is featured by SunSetter Awnings
Original review: April 5, 2017
We have had a manual SunSetter for 10 years - excellent in western exposure in Florida. Recently lost our shade trees in other part of back exposure due to hurricane; we had 2 motorized sunsetters installed over our completely exposed western deck. This is pure Florida western sun exposure. (Very hot!) We are very happy with our awnings. They should help immensely this summer. Very nice looking; well installed. Would definitely recommend.
This review is featured by SunSetter Awnings
Original review: March 17, 2017
We are very pleased with our awning (Auto 8x16 feet) and it is very attractive with the brick and the composite decking. I have purchased a grey wicker conversation set to go with it. I purchased a outdoor 5x7 carpet to go with it. It is more brown than I thought and not sure how it is going to look. But we are real pleased with the awning and would do it again.
This review is featured by SunSetter Awnings
Original review: Sept. 12, 2016
We are absolutely HAPPY with our retractable awning. Sure cuts down on the sun/heat keeping air conditioning from running so often. Great to get outdoors in the morning & have my coffee/read papers. Also during sprinkling rain I am still able to go outside. Highly recommend this company, service was wonderful for the inexperienced fellow that installed it. Phone personal extremely helpful to get it installed correctly & much easier than originally thought. Sunsetter deserves 10 stars. Thank you.
Original review: Sept. 15, 2017
I give my awning a 10! My experience with the company a 3???? Didn't do a good job of communicating at all... Didn't hear from them for almost 5 wks and then when they couldn't make it out didn't call me. I had to call them to see if they were still coming. Other than that it was fine.
Thank you, you have successfully subscribed to our newsletter!
Enjoy reading our tips and recommendations.
Unsubscribe easily whenever you want
Original review: Sept. 12, 2017
I am very pleased with my awning. (No fault of yours, but a 16' would have been better.. given me more coverage.) However, now, my screen door does bump the first light on the left, going out of the house. I just don't know how to express the problem. If speaking with a service person is possible... maybe we could figure a solution to correct this issue. This was not a problem in the beginning but currently is.
Original review: Sept. 12, 2017
Our deck faces the West, and in the hot days of summer we didn't set on our deck, until we purchased the SunSetter awning. Now we sit out in the evenings, and watch all the birds and animals scurry around backyard. We live in the country and have a one acre backyard with trees and lots of flowers. The SunSetter lets us enjoy the great outdoors. Thanks.
Original review: Sept. 4, 2017
We have been very pleased with the service provided and the product. We would and will recommend your company and service providers. The awnings help keep the house cooler in the hot months of July and August. The awnings are a breeze to operate.
Original review: Aug. 29, 2017
Awning material is not holding up. Purchased 08/11 for $2692.00 and is already full of small tears along the lower bar. Also a couple of seams have opened. Very poor quality and all SunSetter offered was a patch kit for $16.99. Will definitely not recommend.
How do I know I can trust these reviews about SunSetter Awnings?
881,173 reviews on ConsumerAffairs are verified.
We require contact information to ensure our reviewers are real.
We use intelligent software that helps us maintain the integrity of reviews.
Our moderators read all reviews to verify quality and helpfulness.
For more information about reviews on ConsumerAffairs.com please visit our FAQ.
Original review: Aug. 26, 2017
We weren't sure if a SunSetter would work on our house because of the amount of clearance we had on two different walls. I called the "local" dealer, which was 50 miles away. He said they do a lot of installs in our area, and would be in town in 3-4 days and could stop by and check out our situation. The dealer was very helpful and gave us the option of a roof mount, which we wouldn't have known about from the website. We ordered the day he was here, and the parts were delivered about 5 days before the 30-40 day window he gave us. They added us to the schedule and our awning was installed 19 days later. We've been VERY happy with the product. The wind sensor works GREAT, even in Wyoming wind.
I think a lot of the complaints on this site have nothing to do with the product, and more to do with the local installations. The dealer in northern Colorado and southern Wyoming is WONDERFUL. It took 2 installers 12 hours to do the entire installation, with the first part taking what I thought was an awfully long time. But, I guess the prep work is important, and once it was done, it was completely done. The installers did have a hard time with the light clips, so those complaints here seem to be legit.
View more
Original review: Aug. 26, 2017
I purchased a solar powered SunSetter EasyShade in Jan. 2015. It had a 3 year warranty, or so the SunSetter webpage and sales material said. I began having trouble a couple of months ago (May 2017) and called for help. We concluded the battery needed replacing but SunSetter wanted me to pay over $135 for the battery, stating that the battery would have had to be defective to get a replacement for free. Isn't a battery that fails in less than the 3 years warrantied by definition defective? In any case, in spite of the length of time between purchase and problem Costco Customer Service stepped up to the plate and arranged for a pick up and full refund. While the shade worked it was fine, but beware that the warranty is not a warranty! Thank you Costco, you do know what the term "customer service" means.
Original review: Aug. 18, 2017
We are so glad we decided to purchase our Sunsetter Awnings (900 Series), after having deliberated for a couple of years. Our deck was in the sun 100% of the time. Now we can enjoy it, whatever the weather. We even find that the bugs don't find us in the evening anymore; resulting in more dinners on the deck.
Original review: Aug. 15, 2017
We received our 15' awning via UPS Freight and both end caps of the 150+ lb package were completely destroyed. The material and design were completely insufficient and the screws used to hold the particle board pieces completely tore into the awning when it apparently slid out of the tube in shipping. When I tried to contact customer service to communicate my frustration and dissatisfaction, they immediately offered me free accessories. I iterated that I was only interested in speaking with someone responsible for shipping so they could correct what is clearly sub-par packaging (at least the method used to close the ends). They said they had no ability to communicate with shipping (it's a different location, building... whatever).
So, Sunsetter Customer Service maintains that they have no ability to let a customer directly provide feedback to the shipping department! Seriously? The singular physical contact point between the company and the customer is the shipment and they don't have any way to funnel photos, documented issues with their packaging? The shipping tube likely costs over $100 and they use 50 cents worth of particle board and some sheetrock screws in the ends. Now I am supposed to "properly" package and return with completely destroyed packaging they used. So, I have to cut my own end caps using $1 worth of 2x12 solid wood, but they will not let me do them the favor of communicating a proper solution to their shipping department. I have pictures and they clearly show the shortcoming of the packaging design.
When the particle board breaks, and it will, the remaining inward-facing screws will tear through the plastic and awning material when it slides out of the tube. The tears on ours were 8' into the center of the awning, so it had been more than halfway out of the tube during shipping. It is maddening that "Customer Service" would provide no conduit to me to ensure this information would reach the correct hands and that something would be done. The representative would only say, "I'll see if they can use 2 tubes for your replacement"!!! Really?
In retrospect, I should have refused shipment simply based on the fact that both ends were destroyed and no longer in the tube (the freight driver simply handed them to me). All I can say is the company culture and competency is terrible. If a customer called and iterated this sort of issue, you would expect they would be interested in the details and nature of the failure. They were not. They only would offer me appeasement via lights, covers and cleaning kits that I didn't order and didn't want. I have requested my money back and now having difficulty getting a Return Authorization. It seems that those managing to receive the product in-tact are happy. Those having to deal with Customer Service, not so much. If you value transparency and a company that will stand behind its products AND operation, I would recommend looking elsewhere.






View more
Original review: Aug. 14, 2017
We purchased our SunSetter awning about six years ago. It's been like having another room attached to our house. Not only is it of high quality, the customer service from Sunsetter is every bit as good as the awning. Always go above and beyond our expectations. I highly recommend this wonderful company.
Original review: Aug. 11, 2017
We have had our 14 ft XL motorized awning for over a month and love it. We had a small hole in the fabric that the installers noticed. Called in that same day to the warranty department and they sent out a replacement fabric immediately. Wonderful product and it makes a world of difference on the temperature of our composite decking. Can now walk on it with bare feet. And the wind sensor works great to pull in and prevent wind damage.
Original review: Aug. 11, 2017
I bought the 20' motorized awning and 16' manual awning direct from SunSetter. I had it installed correctly at my expense by their dealer. The 20' awning arm supports metal arms both snapped, metal broke one at the end and the other at the joint the FIRST night it was up. It rained that night - no warnings, no wind gusts over 15mph just rain. When I contacted sunsetter they were not helpful. Won't pay for repair, parts will ship and be there in a week and, "Fix it yourself or pay someone to do it. Read our warranty. We don't pay for repair". I would not recommend this awning to my worst enemy.
Original review: Aug. 8, 2017
The experience with SunSetter was fine, until I tried to install the LED lights under the awning. The clips were too big and when I called for help, all that was done, was a new bag of the same clips were sent to us. I called back and got no help from SunSetter. I was told no other complaints about the clips had been reported. I am a master electrician and know how to install LED strips. I then called a company in our area, who installs your awnings, in reference to the lights and was told by their installer they were a pain to install. He went on to say all the clips had to be bent in for the LED strip to clip on to. If it were my company, and I got this call, the first thing I would of done is picked up a clip and see for myself if it fit in the back of the strip. That way they would of seen the problem and would of been more help to me and future customer.
Original review: Aug. 7, 2017
I got SunSetter motorized awning installed through one of the SunSetter authorized dealers in late June 2017. Getting the order done and getting installed went without any issues. The product has also been working fine so far. Experience of working with dealer was also very good for the installation of the product. Want to comment about what SunSetter calls as "authorized dealer". Turns out SunSetter advertised savings are not passed over to customer when ordered through SunSetter "authorized dealer". I got a mail during last weekend (August 5, 2017) from SunSetter indicating free accessories available with the purchase of the awning.
When the local dealer was contacted, I was told that they don't get the same advertised savings passed over from SunSetter to the dealer. Contacted SunSetter directly and was told they can't provide the advertised free accessories as I didn't purchase directly with SunSetter even though the purchase got done through one of their authorized dealers. So a word of caution as the SunSetter authorized dealer list is misleading when it comes to any advertised SunSetter savings.
View more
Original review: Aug. 4, 2017
We love our SunSetter Awnings! I manage a four building - 76 unit property and we had awnings put on both of the main apartment buildings over the existing patio. In the first week we had them on, more people used the patio than had in the last year we have been here! I definitely recommend both the remote control for ease of up and down. And the wind sensor! It has been a life saver for me with time and peace of mind. I put them out every morning and in every evening. However, we have had some very windy days in MN and I never have to worry about being away from the property as the sensors work wonderfully on those windy days!!!
Original review: Aug. 4, 2017
After an initial rough start with our local dealer, due to change in ownership we finally got our awning installed. All the paperwork had been lost but the new owner made everything right for us. We love the awning and are satisfied with the dealer.
Original review: Aug. 3, 2017
I cannot thank Dermot in Calvert County, Maryland from whom I purchased my awning and then Chad ** who came to install electric. They both were so courteous and professional. The blue stripes really add needed punch to the exterior of my home and now, my dining table area has adequate light and shade so nobody broils while eating inside.
Original review: Aug. 3, 2017
We are very pleased with our awning. Easy to install and the customer service/support was very helpful along the way. We would recommend SunSetter to our family and friends. We explored other products to accomplish the goal and are glad we chose this. We have the retractable which is perfect for fast use.
Original review: Aug. 3, 2017
20' Motorized Retractable Awning: Love your product and all the service! We have been very pleased and able to enjoy our deck more. I had told my husband I wanted the sun, so we chose not to build a awning when building the deck. Purchasing the retractable is perfect for both our wants. Great customer service with knowledge and patience in picking out the right awning for us. Thank you.
Original review: Aug. 3, 2017
After ordering our shade (handcrank vinyl) we received a flyer for $300 off which we had to call and ask to take advantage of. The installer had a helper with him and I'm not sure which of them had difficulty getting the bolts in on the one leg attachment on the house siding. One of the leg anchors was not placed in such a way so that the leg would be 90 degree angle from the ground.
Original review: Aug. 3, 2017
I had a horrible experience with the company that installed my SunSetter Awnings. They damaged my deck and were refusing to pay for it. I just had this composite decking on and I called SunSetter for help and they never bothered to return my call. I called back to see what they could do to help me and the customer service rep was quite rude.
Original review: Aug. 3, 2017
My son and I installed a 15' Vista motorized unit in less than 1/2 hour. Had to readjust the stops (real easy) and it works great. Wife loves the push button operation. Happy wife, happy life. Waiting on a couple accessories to make it even better.
Original review: Aug. 2, 2017
Sunsetter recommended a dealer for ordering and installation. They gave me one option. The Design company was lackluster in their service and the quality of the work (the awning broke the day it was installed and the design company said just live with it, it is under warranty). Then they wanted to charge us for ordering the defective part. Sunsetter then told me I could have installed the awning myself. They offered me a free cleaning kit (which I have not received), a coupon (which the design company would not take). They basically did not show any regard for the poor service they recommended. For the money I spent I was very disappointed and felt Sunsetter should have stood by their recommendation.
Original review: Aug. 2, 2017
I believe more braces or support hangars are needed. I have a 13ft awning but I ordered one more for additional support. Very good Awning but the support bracket is the only thing I see could be added. One last item when I ordered the awning, I was told I would receive the gas grill but it never was sent to me. It is a good awning and I will be ordering one more for another area of my house.
Original review: Aug. 2, 2017
Love the new motorized awning. This is our second Sunsetter awning. Other awning is on a different house. Have the hood cover now, so no more climbing to put on or take off the cover in winter. So glad we made that decision when we purchased.
Original review: Aug. 2, 2017
There is nothing greater than being a home owner and being able to enjoy your home and the outdoors with your loved ones - Sunsetter Awnings has amplified that experience. Dining al Fresco on hot days has been tough but with our Sunsetter 18 foot motorized XL we can hang outside for hours. It looks great. The color compliments our deck and it is so much cooler and enjoyable. Customer service was great!

Original review: Aug. 2, 2017
Like the awning and I got the wireless wind feature. I am having trouble with the remote - sometimes it will not work and then it works, sometimes the awning opens and closes right up again. Changed the batteries in the remote but did not make a difference.
Original review: Aug. 2, 2017
Arrived on time and as promised. Decided to have it installed by local Sunsetter dealer. They did an excellent job of installation. Would recommend awning to anyone. Awning has performed well in both rain and medium wind. Like the color and the electric operator.
Original review: July 31, 2017
The 3 position manual switch that powers my Sunsetter awning has failed. I contacted Sunsetter technical support to order what I thought was going to be a $10 power switch. I was informed that the awning motor has been discontinued and therefore the power switch for it was also discontinued. I would be required to purchase a new motor with attendant wireless switching for more than $400. The broken switch is a standalone 3 position rocker switch that is housed inside the aluminum, waterproof box that is attached between house current and the motor. The switch itself is a very inexpensive item, or should be. I can't believe that Sunsetter will not support a product that I purchased from them by supplying me with such a small and expensive replacement part.
Original review: July 22, 2017
We were under the impression that we could handle the install ourselves. Not true. The second time we used it the loop broke. Even though I was promised priority handling of the replacement part it still took 7 days. We like the awning now.
We are sorry to hear of a problem with the crank loop on your new awning. We will reach out to you privately to offer further assistance.
The ease of installation is relative. Some owners find the XT awning easy to install while others find it a chore. Please know that we have tech support agents available 7 days a week, 8:00 am to 10:00 pm to assist our customers should questions arise during installation or operation.
We are happy to hear you are now enjoying your awning. Thank you for taking the time to review your awning purchase.