SunSetter Awnings
ConsumerAffairs Accredited Brand
SunSetter Awnings offer both manual and motorized awnings that provide shade and protection, transforming your patio or deck. Our awnings provide cool shade that can help in those hot and humid months and helps keep the inside of your home cooler by blocking the sun's rays from coming in your windows and doors.
We want to provide you with the highest quality awnings at the absolute best prices. We provide a free in-home consultation and are committed to a long-term relationship with our customers.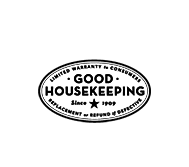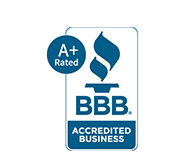 Read More
Read More
Select stars to rate your experience
Last updated: Nov. 21, 2017
583

SunSetter Awnings Consumer Reviews and Complaints
This review is featured by SunSetter Awnings
Original review: Nov. 7, 2017
I'm a contractor and I sell the SunSetter to my customers because they like them. It's a well-built awning and I never had any problems with them. I like SunSetter because of the way it's designed, the way it operates with the remote control, and the way it folds up once it's rolled back into the reel. The awning I bought recently was a fourteen foot, motorized, remote fabric awning, eleven and a half feet long. And I have very good luck with it. It was very easy going from the directions to install as well. I use it if it's raining and I'll sit out underneath and have a cookout. It also keeps the sun off the deck. I would buy another SunSetter and I would highly recommend people to buy one.
This review is featured by SunSetter Awnings
Original review: Oct. 20, 2017
I had a porch that faced the sun and it has a deck. I've never used it because it is unbearably hot. Somebody told me about SunSetter and that he had installed a few of them. He said they were really nice and I finally decided that I was tired of not ever using my deck. I asked for information online and a sales rep called me within half an hour. He's probably about two hours away and I set up an appointment for him to come down.
He brought all these displays and samples. He also had pictures of awnings that they had installed and was very thorough. He was very fair and very honest, too. He said that nobody gets the fabric that I wanted, that it was not a good fabric and I felt like he was very knowledgeable. He was very helpful and suggested a fabric that would look good which I ended up getting. He didn't feel like he was trying to sell me something I didn't need and want. Then I looked at the screening that I can also get and he said he didn't recommend that. He said that I wouldn't use it that much and it's kind of a hassle. Also, he said that it wouldn't look right with the way my porch and deck is built. A friend of mine wanted one, too and she came down and listened to him. He walked down the street, measured hers and went through it, too.
For the installation, the installers bailed out a couple of hours but they were very good. They'd obviously done it quite a bit. They knew what they were doing and they didn't have any problems with it at all. Now, with my new awning, I'd sit out here all the time and it's really nice. I haven't even folded it in yet. It hasn't been windy enough to pull it back in and it's great. Everybody that sees the awning loves it and the fabric. It's remote-controlled and has sensors. This awning is the best investment I ever made. I thought it was expensive but it was worth it. It's certainly cheaper than building a roof over the deck and I wish I'd done it before because I've had this deck for several years and never even used it.
View more
This review is featured by SunSetter Awnings
Original review: Oct. 20, 2017
We recently purchased an awning for our patio. We love it. JR installed it and he was the best! He did a great job and was very timely and professional. We are certainly glad we purchased this awning and plan to use it for many years.
Original review: Nov. 21, 2017
I just got my ??? setter installed yesterday November 21 2017 and absolutely love it. Keeps the ??? out house is cooler. In fact I can sit out in light ☔ and stay dry and enjoy my patio. I live in central Florida and from hot ??? and heat to rain and wind. This product is fantastic. Very well constructed. I got the upgraded canvas for not much more and it's unbelievable. Beautiful colors. I bought mine through Superior Concrete of Brevard. They are an authorized SunSetter dealer here in Palm Bay. Scott the owner was fantastic. In fact he installed it himself with his crew. They did a great job. Punctual, neat and professional. You also get a 5 year full replacement guarantee. I highly recommend this awning. I am a verified buyer.

Thank you, you have successfully subscribed to our newsletter!
Enjoy reading our tips and recommendations.
Unsubscribe easily whenever you want
Original review: Nov. 19, 2017
We really enjoy our new SunSetter awning! It looks very nice with the house color and operates just as we expected. It provides shade perfectly for the deck area and we have received many compliments. Our family has enjoyed its convenience. Thank you SunSetter!!!
Original review: Nov. 16, 2017
Everybody right from the Saleman (Bruce) to the installers (don't know their names) did an absolute grandtastic job. Bruce told me in a very professional manner why I didn't want what I thought I wanted, and explain to me why I wanted exactly what I got, he went through all the options and explained to me the ones that would best suit me, and told me why some of the others options would be a waste of my money. He answered all my questions very clearly and completely. By the time I was done talking to him we had a deal. Also I would like to point out how glad and pleased I was with the flexibility I was allowed as far as paying went (without that the deal could not have happened). I was not able to be at my home when the installers came, but when I arrived home everything was absolutely perfect and just how I had envisioned it, A big thumbs up to everybody involved!
Original review: Nov. 15, 2017
We are extremely happy with our new awning. Due to the winter weather arriving we have not used it as much as we would have liked but we rolled it up (which was so easy) and have stored it for the winter. Can't wait to use it this spring and summer. It has made the patio more useable. Also, the pricing is much more affordable than a couple of other places we checked.
Original review: Nov. 15, 2017
Awning installed - sensor continues to close awning. Spoke to co. who gave me # of new employee installer and he stated he resided some 70 miles from me and would come by to check on unit when he had an install in my neighborhood. It's been 4 weeks and yet no call. Very poor after service.
How do I know I can trust these reviews about SunSetter Awnings?
941,103 reviews on ConsumerAffairs are verified.
We require contact information to ensure our reviewers are real.
We use intelligent software that helps us maintain the integrity of reviews.
Our moderators read all reviews to verify quality and helpfulness.
For more information about reviews on ConsumerAffairs.com please visit our FAQ.
Original review: Nov. 15, 2017
I just want to express how much we love our SunSetter Awnings and the whole ordering and installation process. Great workmanship and service. We highly recommend this product and installation company! Looking forward to many years of enjoyment. Thank you!
Original review: Nov. 14, 2017
We had a SunSetter installed late in September. So far so good. Looks good, operates smoothly. We had one adjustment made to help with how the arms nest when retracted. That said, I want to go through a complete spring, summer, fall before I assess the full benefits in terms of shade coverage. We made our own side curtain when sun is very low in sky.
Original review: Oct. 31, 2017
I love my Sunsetter awning. It has really helped and it makes the deck much cozier! I do have a hard time cranking it closed, so I probably should have gotten it motorized... It took a while for the installer to put it up, but now that it is installed I am very happy with it! Thank you!
Original review: Oct. 30, 2017
The sun has been overbearing and I have been looking into SunSetter Awnings for years. I got a Motorized XL and it was professionally installed. I like it but I'm wondering if there's a flaw or a loose part in the fabric because it sounds really loud. Despite that, I would recommend them.
Original review: Oct. 26, 2017
Back on June 23, 2017 I ordered a Sunsetter Awning to be an addition to a current awning. I was told it would be installed in about 4 weeks. It was finally installed mid August. Upon installation it was pointed out to me that there were holes in the fabric of the new awning. The installer said it was due to the way UPS. I also noticed that it didn't open as wide as my current awning, I was told that that was due to the fact that it wasn't as wide as the current awning.
I was not told that would be the case when I ordered the awning. Therefore, while I have procrastinated on this complaint I am very dissatisfied with the service. We are not going into winter season but would really like to have this issue resolved. Had I known that this one would not open up to the full list of the current one I would have considered a larger awning.
View more
Dear Janice,
We are very sorry to hear of your disappointment with your new awning. We do our best to educate our potential buyers on all of our models and sizes through our literature and on our website. We will reach out to you privately to discuss your experience with your independent SunSetter dealer.
Original review: Oct. 22, 2017
Wonderful Patio Awning - We got the manual awning instead of the motorized. Works perfectly during the summer and we were glad to have it installed by the authorized dealer. The awning is heavy and need at least 2 good muscle man to put it up.
Original review: Oct. 22, 2017
I received a power awning and fluorescent lighting. All good and cool except for one real stupid electrical engineering flaw! You can NOT plug both power units into a normal exterior/interior outlet! You better know why..? The plugs are molded too large to plug in a common outlet. You have to split or adapt it (ugly and not safe!) I've and complained or let the main office know of this.
Dear Lem,
Thank you very much for your feedback; it is very important to us. We understand your frustration with the plug for your lighting combined with your awning. Your report has been forwarded to the appropriate department to address this issue.
We are glad you are generally enjoying your awning, and hope you continue to do so for many years to come.
Original review: Oct. 21, 2017
Pleased so far. Came through Hurricane Harvey with no problems. I had to increase the height of the awning at low end. Installation was more difficult than advertised. We hope to have many enjoyable experiences with our SunSetter. We have had many good compliments.

Original review: Oct. 20, 2017
My Sunsetter with the crank lasted many years, and I foolishly replaced it with a motorized one. It is just awful == cannot adjust it at all, the sun beats down on my house, not deterred by the Sunsetter which goes straight out and stops nothing. Also, if it rains it fills up with water and there are NONE of the good points of the ones with the crank. I may as well have thrown $3000 out the window. And how would I have known this ahead of time??
Original review: Oct. 20, 2017
I think the Sun Setter is a very good product. I would like to note, however, it was not easy to install. We did buy one of the largest ones which in the packing weighed around 200 lbs. Because we live in a small town, it was hard to find anyone who could help us install it. We did finally get it up and it is very nice. If you live in a breezy place, I suggest getting the wind sensor.
Original review: Oct. 20, 2017
I have emailed and written your company several times with zero response. I requested someone to get in touch with me by phone with zero response. I am disappointed with the information given to me at the purchase and the additional cost for material that should have been provided at point of sale. All in all this was a very poor experience. You may have my other phone number should you decide to respond to this.
We are sorry to hear of your disappointment with your service. The notes in your account indicate that we have been in contact a number of times via both phone and email. We will reach out to you privately to understand more.
Original review: Oct. 20, 2017
We ordered the manual awning. The colors and quality is perfect. My only regrets is not getting the power roll out. I am going to see if we can add it. If not I still love it and in the future we are planning to get the other side of the house done too. Thanks.
Original review: Oct. 20, 2017
Okay, fair you say. Well first they mounted the awning above so fit neither exit doors from my laundry room or house could be open all the way. Then after they decided I should have had a roof mount. They ordered It and my missing EZ shade. They charged me an additional 700.00 dollars. I still can't use my awning because it will not work! Also 1 EZ shade doesn't work. Called and requested them to come and fix it, was told to wait my turn. It is October 20th. How long do I wait. This was not cheap. I expected better customer service!!
Original review: Oct. 20, 2017
I watched the guys install the awning and demonstrate its capabilities. First rate! They were very careful of the existing roof and gutters. BTW, we had the gutter helmets installed too on the east side of the house. As of now there hasn't been an opportunity to see them work!!
Original review: Oct. 17, 2017
I was previously in Pennsylvania and I had a built a sunroom on the back end of my house that face south. The afternoon sun used to come screaming in the windows on that side. I saw the ad for SunSetter Awnings' manually retractable awning at a home show in Allentown, I purchased it and put it up and then when the hot sun would come screaming through the left side of the sunroom, that awning would block it out because it overhung. And it was always a plus that it was over the patio. When we bought our house in Florida it was logical that I would do the same thing that I did in Pennsylvania.
SunSetter Awnings wasn't available on the day we moved because we just moved in with everything. We had a problem connecting. The awning was delivered to the house or the business. And then we finally connected after about a week. They came out and they did the installation. But then I lost over a foot of awning that I would have liked to go out further because the one I wanted went out to 11 feet 8 inches, and it had to be a minimum 14 feet wide. The area that I had available is only 13 feet 6 inches wide, and that meant I had to go with the 10 foot 6 inches awning. But that's my only complaint. It retracts easily and it's one of the better features. It's fully electric and I also have the wind thing on it so if we're not at home and I have left it up and the wind blows hard it will close itself. There were two fabrics and what I currently have is softer but the better of the two.
When there was a problem with one side of motors making a contact or the remote because it would go out but it wouldn't come back, they worked on it to figure out what that was and when they found it they resolved it. I've never had another problem with the awning since then. If any of my friends were interested in an awning, I would show them what I have, tell them it's a good one and say how I got it.
View more
Original review: Oct. 10, 2017
Purchased SunSetter Easyshade manual from Costco just over 5 years ago. Parts started to dry rot from the sun within 3 years, was not covered by warranty. Now the shade, the principal part of the product is starting to come apart where it attaches to the rod. Customer service said, "Sorry, just out of warranty." Offered to sell me replacement shade for me to repair. This product does not hold up well to the sun and SunSetter failed to stand behind their product. I cannot say I can recommend this product as it fails to stand the test of time and SunSetter fails to stand behind their product.
Original review: Oct. 9, 2017
When I lost my willow tree, I purchased an awning from SunSetter due to their reputation. We had a company out of Indianapolis that does SunSetters but they do others too. The model I purchased is quite wide. It's the longest one that expands out the furthest. It's also a remote controlled one. We were able to sit on it and get out of the sun.
Original review: Oct. 6, 2017
We bought our first SunSetter, a 20-foot manual, 20 years ago. It was in excellent condition because we took care of it and we never left it out when it rained or got windy. But we're getting old and it was getting too heavy to maneuver when we put it out of the rain. So we decided to get a smaller 12-foot one then we decided we would get the lights and get it remote-controlled. You hit the button and it all comes out which is absolutely wonderful. However, I wasn't happy with the people who came to put it up and the leftover wiring from the LED lights. It was rolled up, tied with the baggy thing and left sitting up there, and so much of it was showing. I'm flossy but it's also going to snow and rain and that is a pain.
I had the installer come and look at it. I asked him if he would want his house to look like that with all those wires. He said he hasn't had any complaints from other consumers but he hasn't installed too many awnings with the LED lights either. He said that was the way it came and there was no way to hide it. I tried to hide it underneath our siding but it was not working. So I had to get an electrician to come and hide the wires.
He came and added a box to put the wiring in and up the top but he had a very difficult time trying to find a box to put it all inside. He went to Amazon, eBay and the electrical stores. Even when he did come up with something, I'm not 100% happy with it but at least the wiring is not exposed. It was a big deal too as it cost me more money than I bargained for in the end. It was complicated figuring out what to do with the excess wiring from the LED lights. SunSetter made the cord so long and maybe they have reasons for that too but they should come up with something extra to hide the wiring.
Now, there's the problem with the lights going on and off. So I called SunSetter and they were very good about it. They troubleshot it with the electrician and they figured it was the ballast on the lights that was not working so they're sending me a new one. They said it should arrive within four or five days then the electrician would come back and do it again. I'm keeping my fingers crossed that the lights work because that's really the point that I love about it. Otherwise, their products are made well and as far as the awning itself and the lights, I would recommend SunSetter to anyone. I've had a very good experience with them. It's only now that we have a small issue but even then, they've been very cooperative.
View more
Original review: Oct. 4, 2017
The shipped item was almost too heavy to even get out of the semi that had to deliver the 20+ foot rolls. Which is maybe why... The shipping tubes were broken in multiple locations, parts were missing and after final installation a tear was found in the fabric. On the good side my installer was fantastic and SunSetter sent me a new canvas to replace the damaged original.
Original review: Sept. 30, 2017
Had unit little over 5 years. Did not extend it out everyday and recently one day it was working next day it wasn't. It would run out but not return. Called factory for advice which walked me through many checks. After we were done, it now would not roll in and all she could say you now need a new motor which is $500, and about $250 for installation which is now out of warranty. Believe we paid almost $3000. I can't recommend this company for that was not good service for the little time we had it.
Original review: Sept. 28, 2017
We LOVE our motorized awning. The selection of fabrics allowed us to match a canopy cover that we already had and now both the awning and canopy appear to be a matched set! After using our awning for a few months we are so happy to have added it to our home. It's just too bad we didn't do it a long time ago. Previously, the deck outside our patio door would get so hot that we had to keep the door closed to stop the heat from pouring in. Now, even on warm days we can still have the patio door open and enjoy the outdoors while the temperatures have been reduced inside because the sun doesn't heat up the deck. The remote control makes it easy to adjust the amount of shade we want, and the wind sensor guarantees that if a quick thunderstorm passes thru, the awning will retract and not be damaged. Your local installers did an excellent job and no additional service has been needed to date.
We would gladly recommend SunSetter and your local salesman in Perham, MN to everyone and would buy again if the need ever arose. It's a great product. For purely personal cosmetic reasons, our suggestion would be to have the option of a brown awning cover and cord available as the white doesn't match our red cedar siding and dark brown windows as well as a dark brown would. Otherwise we have no complaints or would make no changes in your product.
View more
Original review: Sept. 15, 2017
I give my awning a 10! My experience with the company a 3???? Didn't do a good job of communicating at all... Didn't hear from them for almost 5 wks and then when they couldn't make it out didn't call me. I had to call them to see if they were still coming. Other than that it was fine.
Original review: Sept. 15, 2017
It works great but I believe I paid too much. I believe your TV ads are misleading. They show a great price, but by the time your salesman gets done and convinces you to buy the remote controlled model, and the automatic wind sensor and the extended warranty, you're paying a lot more than what they show you on TV. Classic bait and switch. I ordered it, I paid for it, I'm stuck with it, and I wont ever buy another one.
We are happy to hear you like your awning. Your purchased from a local independent awning dealer, not SunSetter Products, so we don't know what you paid for your awning, and can't really speak to your comments about the pricing. We do know that when you buy from a local independent awning dealer you are getting added service not available through SunSetter. Your local dealer likely came to your home to measure for your awning and make a recommendation to fit your deck/patio and your shade needs. They accepted delivery of your awning saving you the time and possible day off from work to wait and sign for the delivery and the probably installed your awning for you. Those added services make it difficult to compare what you paid the local dealer vs the factory direct pricing for the DIY consumer. The Motorized Awning model, Wireless Wind Sensor and the All Weather Warranty are all recommendations we would have made to you as well. No one ever regrets adding the motor, but some do regret not adding the motor at the time of purchase. It looks like you made all the right decisions to be able to enjoy your awning for many years to come. We, SunSetter are the manufacturer of your awning and we hold the warranty. If we can be of any assistance please do not hesitate to reach out to us.
Original review: Sept. 13, 2017
It's been one month since it was supposedly sent out. Terrible customer service follow through. Terrible delivery service!!! Would NOT order again!!! I wish someone would follow through with their orders.
After reviewing the photos you emailed to us and tracking your awning delivery we completely understand your frustration and disappointment. We too are disappointed with the lack of care in the handling your awning while in transit. We at SunSetter we take great pride in our product quality, our service, and especially in the satisfaction of our customers. We regret any unpleasant experience that our customers may have. We reached out to you privately and worked towards a resolution.
Original review: Sept. 12, 2017
I am very pleased with my awning. (No fault of yours, but a 16' would have been better.. given me more coverage.) However, now, my screen door does bump the first light on the left, going out of the house. I just don't know how to express the problem. If speaking with a service person is possible... maybe we could figure a solution to correct this issue. This was not a problem in the beginning but currently is.