Consumer Complaints and Reviews

I had bought a washer and dryer. The washer has broke down 6 times and I have an extended warranty that I bought. They said it had to break down 4 times within a year to have it replaced. The dryer has broken down two times. I've had it for 3 years and the warranty is now almost up. I'm sure you'll break down again and I will be out of warranty. Also I'm on my third gas grill and it cuts cost more than the original Grill. They wanted $200 for the parts and I paid 140 for the grill. I will never ever buy anything at Sears again and I have bought a lot - fridgerators, dishwashers, lawn mowers. I have started to go to Home Depot. They back everything.

Bought an electric dryer & washer to replace old gas dryer & washer. Explained to sales rep that if they could convert my gas dryer to electric. Guys says no problem. Everything will be taken care of and I should be worry free. On day of the delivery they will install my new electric dryer and washer. I reminded that I don't have the big 3-4 electric prongs for the electric dryer and ask if they will also convert my regular outlet to the 3 prong outlet to fit my dryer. Sales rep says yes I don't have to worry. Day of delivery there was two gentlemen who deliver the washer and dryer to my basement. They barely speak English. They took a look at my old washer and dryer and says, "No, can't fix. You call Sears." Then the two of them left so quickly. I call Sears and they told me that they don't convert from gas to electric and I would have to hire someone to come and convert and then call them back and someone will come install the appliances.
I was so mad I told them to send someone back to get the appliance and refund my money. The sales put me on hold for 20 minutes and came back that they will have someone come and convert the gas to electric. And they will call me back at the end of the day to confirm time and date. Never receive call back so call Sears again. The lady I spoke to have no idea I was talking about and says I would have to hire someone to convert it. So upset I told them just pick up the appliances and refund my money. She scheduled the pick up for Saturday between 9-11 am.
That day I didn't get a call until 11:15 or so. They call me and made an excuse saying their truck broke down and I would have to wait till Monday between 9-11 am again. Made the day repeat twice what time and date for the pick up. Then on Monday no call no show. Call sears back and they said that they never said Monday. It's will be schedule for Tuesday pick up now. So frustrated I yell at the lady their service sucks and I have been a member for 20 something years. I will never purchase anything from Sears again. Keeping my fingers cross that they pick tomorrow or I'm going to the nearest store to complain.

I made an account specifically to complain about Sears. My mom order a washer and dryer about a month ago from Sears. The dryer door was opening the wrong way, so it had to be sent back. The second time the dryer was STILL the wrong way and sent back again. The third time the dryer door was right, but it was scratched and the crew dented our wall and molding while trying to bring it in. Now it is the fourth week without a dryer and it never showed up.
My mom called customer service and they said it is not coming until Monday and they don't do Saturday deliveries in our area. All three previous dryers were delivered on Saturday and they did not inform us ahead of time via text or phone that they were changing the date?! Unbelievable. My mom is currently on hold waiting to speak to a supervisor. Sears customer service is horrible and completely unreliable. I would highly recommend that NO ONE ever order something from Sears. I never write reviews for businesses, but I am writing one for Sears because this is the most horrible customer service experience.

They are both still working just fine after 21 years, despite my using the top of them as a work bench at times. Outside, I have been extremely tough on the finish...but inside, they keep cranking on. In my 70 years on this earth, I have never seen this level of reliability. They are used at a minimum, twice a week, often 3 times a week. I wish I knew who made this pair, although I suspect they aren't made this way any more. It's been...and it still is...a great washer and dryer set.

Purchased a Kenmore Washer & Dryer a few years back. Have been happy with both appliances until the lint tray in the dryer became unseated. The lint tray, over time, starts to "pop up" from its sleeve in the dryer and results in clothes catching on it. As a result, one of two things happens: 1. The clothes tear or, 2. The clothes get twisted into a tight knot that, when untwisted, leaves the clothes stretched, misshapen and, in some cases ruined. We replaced the lint tray once and the issue was resolved, but after another year, the new tray has "popped up" and we are--again - having to throw away ruined clothes. Have tried contacting Sears "Contact Us" three times and have yet to receive any response. DO NOT BUY THIS DRYER unless you have evidence the issue has been resolved... It will cost you more than it is worth when you have to replace hundreds (easily) of dollars of clothing ruined by this poor design.
How do I know I can trust these reviews about Sears?
637,576 reviews on ConsumerAffairs are verified.
We require contact information to ensure our reviewers are real.
We use intelligent software that helps us maintain the integrity of reviews.
Our moderators read all reviews to verify quality and helpfulness.
For more information about reviews on ConsumerAffairs.com please visit our FAQ.

When I purchased a new gas dryer, the sales associate insisted I needed a new gas hookup. $27. When the installer came to install the dryer, there were no new hookups. When I asked he said they are just not here. The issue I am really having is, if I was not watching the install closely I would have never known that they weren't there and would have paid for an item I didn't receive. I asked him to note that on the install receipt. I then called the store when they opened only to be told they would look into it and call me back. I didn't receive a call. I had to return to the store and did ultimately get my money back.

We bought a stackable Kenmore Connect washer and dryer and the disposal of our old machine on July 10, 2016 in Sears Westminster. Everything went well on the purchased UNTIL the deliveries. On July 18, same day they're about to deliver the washer and dryer they called to say that there was a delay on the washer. Yet they delivered the dryer only and insisted to leave the dryer in the house.
We agreed thinking that they will haul away the old machine but they refused. They said that it will be picked up on Saturday July 23 when they deliver the washer. Here comes Saturday July 23, they delivered the washer and AGAIN refused to haul away the old machine and left. While installing the new machine, they damaged our flooring and baseboard as well. I was furious and called them right away to return and picked up the old machine because we paid for it and we can get fined by our HOA because they left it on the patio. That's not all, once we used the dryer, there was a "check vent" that displayed. Their driver or delivery personnel was so rude and unprofessional and told us that we need to call another crew for pick up or the vent check because they can't come back because they're in Orange (which is only few miles away from us).
I called their delivery number and explained what's happening. They cannot do anything until Monday. On a Monday, they sent another guy to "supposedly" fix the problem regarding the vent and finally hauled away the old machine. The guy just checked the filter which I could have done. After few minutes, he left and told me to ask the company to send a tech. I was like, so "what are you?" a delivery personnel!!! It's so aggravating. How many times do I have to call and for them to assess what kind of personnel I needed?!?
I gave them a detailed description of the problem, but they keep on sending me incompetent people. They are wasting our time making appointments, waiting for them to come and yet nothing is fixed. On the other hand, the company that took care of our claim for the damaged floor is the same. They sent a young guy to fix our flooring, but he keeps on calling and cancelling appointment the last minute and even have the audacity to ask if we can buy the supply for him.
The week he supposed get a sample of the flooring, it took him 3 cancellations the last minute. I have to email the company and they don't know what's happening. On the other hand, I called Sears again for a certified tech for the dryer problem. The day before the appointment, we received this automated phone call, and found out that they're sending another delivery personnel!!! I called back and was furious about the appointment, and AGAIN they don't know what going on!!! They said they will be sending a tech this week. I wrote to Sears and to whomever is the concerned parties. Of course, we never received any calls or emails from Sears in response to my complaint. WE WILL NEVER EVER buy any appliances in Sears EVER AGAIN!!! They NEED to hire competent and professional people!!! I have never experienced such a horrible service.

We purchased a new Sears front load washer and dryer and had it installed in January 2016. We have it set up on top of the storage pedestal boxes. The machine cannot spin on high because of the shaking. Everything bounces off the top. Even on medium spin we can't put anything on top of the machine because it will crash to the floor. Service tells us that that is just the nature of the beast, and there really is nothing they can do.
The worst thing about the washer is that you can't do a spin only cycle. Trying to was anything bulky is out of the question because it will not spin out. "UE" for uneven load comes up, and when you try to ring some of the water out the machine shuts off, and you have to start all over again. Rinse and spin will only put the water back in, and you're stuck again. I wish I had my old LG front load. It worked like a charm for years.

I purchased on 7/27/2016 this washer. It was delivered on 7/29/2016. We did one load and since the washer does not "sense" as a result we are unable to wash our clothes. Talked with "Chat Room" and was referred to Home repair that had me "reset" the Washer by unplugging it and then pushing the "Start" button. I was on the telephone for thirty minutes and the problem went unresolved. He said a repairman would come next Tuesday, August 9, 2016. Today is August 2, 2016. I told them that was unacceptable since I only have had the washer for 6 days and used it once. He then said that another solution would be to exchange it with another, but with no guarantees on delivery date. He then said that he would put me on the "next opening" schedule. What is a person suppose to do after paying for the product in full.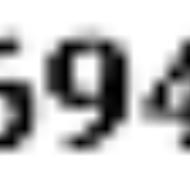 Purchased new vertical washer/dryer unit June 4, 2016, to replace old Kenmore unit, which lasted 16 years. Unit installed June 4 by Sears installers. Clothes came out of wash too wrinkled, so we swapped out second unit installed by Sears June 25. Gas smell noticed and Sears installers came out to inspect on July 9. Sears installer, quote, "Yes, I can definitely smell gas, but we can't find the leak. You'd better contact your gas supply company to see if they can find it." Quote from me, "There was no gas leak BEFORE you installed the unit, so odds are it is in the connection you made somewhere, right?" Sears guy, "Yes, but we can't find it. Sorry, that's all we can do."
Oklahoma Natural gas came out, smelled gas, and promptly unhooked our gas meter, stating we'd have to hire a plumber to locate the leak and then pass a city inspection before the gas could be reconnected and service returned. Six days and $816 later, the connection yes, the same connection Sears made was found to be the problem, so we finally could cook on our gas stove, shower, do dishes AND, YES, EVEN dry clothes in our new Sears dryer! That was July 15. It's been three weeks since we reported the problem to the store manager where we purchased the unit, and they're going to contact me so I can file a claim.
All I want is compensation for the actual out-of-pocket repair cost $816. But, let me tell you, cold showers and eating out for a solid week was no ** picnic! If we can't get our rightful compensation, we will pursue small claims court. A lawyer friend says we definitely have a case, especially since Sears installer said, "You have a gas leak and we can't help you." Up to now we've been very pleased with Sears, Kenmore products and the service we've received over the years. That's why this situation is all the more infuriating.

I bought a new Kenmore washer a year ago, and it immediately had problems with the lid locking shut. The one button that controls start/stop/pause did not do anything. My problem started about a month after washer delivery. My wet clothes were locked up for 10-14 days while I waited for the Sears repairman to arrive. Sears has now been out to "repair" my washer three times in a year, and each time I have to wait 10-14 days for them to have time to take care of their problem washer. Sears says they will not replace the washer unless they have been out to repair it three times in a calendar year!! So I have to have them out two more times in 2016 before they will consider replacing it. My previous Kenmore washer lasted more than 20 years, and no repairs were necessary. It appears the quality is not at all what it used to be, and the service and warranty is awful.

Bought washer/dryer 6/4/16. 30-day return will not honor. Repairman sent out and said the problem was unrepairable. Customer service telephone line is so garbled. Cannot hear what they are saying. No email response at all. Finally reached someone per the repair man's receipt. They will let us know. This washer/dryer bundle was here 33 days (4th of July holiday included). They can't honor a 30-day return and especially on what the repairman said was unrepairable. We have bought all of our appliances from Sears but absolutely no more. Done. No wonder they are on the down slide.

The water is so low it does not get the items wet all over. There is barely enough water to wet a handkerchief when washing a large load such as a mattress cover. I have to manually pour buckets of water from the stationary tub to get the items wet. I had a technician come to my home and he said it was working properly. This type of washer does NOT save water - it merely creates more work.

Horrible customer service. They use overseas representatives that are absolutely worthless. Even the staff at the Sears stores agrees that they are horrible to work with. Installation of my washer/dryer has been a nightmare. Delivered the machines but said they didn't have the right attachment to install it. Then they said they needed to bring a different washer/dryer for our type of installation and tried to tell us we had to wait two weeks for them to come back with the other one. Had to drive down to Sears twice to get the staff there to intervene - they were very helpful but are up against the same difficulties with the customer service. Would absolutely not buy from them again. They are destroying their reputation with the overseas customer service - what a shame since we have been lifelong buyers - not anymore.

I ordered a Kenmore Top Load washing machine from Sears about a month ago. I have not yet been able to use it. The first time I tried to wash a load of clothes in it, it flooded my laundry room. So I called the Sears hotline. They told me I have to phone Whirlpool directly. So I phoned and a repairman came the next day. The first two times he came, he assumed it was a problem to do with the drain line and parts were ordered and replaced on my new machine. This was not the problem, and my laundry room was flooded, once again. So he paid me a visit for the 3rd time and flipped the machine to see inside and noticed major damage to the tub. (He assumed from shipping.) So I am waiting now, for up to 3 weeks, for a new tub to arrive for my brand new washing machine.
Meanwhile, I have phoned my local Sears and the hotline number numerous times, and all I am told is that it was not returned within 72 hours and that it was not installed by a professional. They will not take returns unless "deemed unfixable". There is nothing I can do except wait for it to be repaired. First of all, I had phoned the hotline within 48 hours and was directed to Whirlpool! Not notified of my options within this 72-hour time frame. Second of all, I had ordered the washing machine to be shipped to my house, which Sears would not do, therefore forcing my husband to install it. And thirdly, the repairman noted that nothing is really deemed unfixable because you can order every part for it.
I live on a farm with my husband and two children. I have not had a washing machine for a month now and I am hand washing everything in the kitchen sink and the floorboards under the Lino tiles in my laundry room are still soggy. Seems to me that Sears stopped caring about the customer. I spent $617 on a broken machine and there is nothing I can do about it but wait longer. I was a loyal Sears customer, but will do my business elsewhere from now on.

I would give no stars if possible. Similar issue with Kenmore water heater. Purchased August 2014, it has a 12-year warranty and not less than two years later, no hot water. Called Sears, parts covered but not labor. My plumber figured out what part is needed so went to searspartsdirect.com to purchase since it's only $20, but alas they no longer make the part so I have to purchase the entire burner assembly part for $375. So I speak with customer service to get the part sent to me (it's covered by warranty, right!), but no I have to pay a Sears technician $80 to come out and do a diagnostic test before they will send me the part. What? I feel a class action suit against Sears for continuing to sell substandard product and Kenmore for producing them.

I purchased a Kenmore Elite washer and dryer (supposedly top of the line) in Feb 2016. The dryer stopped drying my clothes within 90 days of purchase. I called and scheduled a warranty repair and took the day off to wait for the technician. My appointment was between 1-5 and at 1:30 I got an automated call that the technician would not be coming and I need to call them to reschedule. When I called the best they could do was 10 days away and a day nobody would be home. I called numerous times within the next three days to find a date my wife would be home so we would not waste another day off and the service department was no help.
I spoke to a supervisor who said she checked with the local technicians and they were unable to schedule before the 10 window. When pressed for answers she admitted she was in the Philippines and did not have direct contact with the technicians. In exchange she offered me 20,000 points on my account. I told her that would not pay for my time and expenses to have to take the clothes for a family of 5 to the laundromat nor my time off from work. She was not very helpful and I have learned to never shop at Sears again. All I can say is I am glad I did not buy the extended warranty service because their service is horrible. I would recommend to everyone that shopping at Sears is not worth your time or effort. Not only do the products break but they are not very proactive in helping you get them fixed even when they cause the delays.

Repair takes 2 weeks. Washer full of soured clothes. I have managed 3 times to get it unlocked but this last ordeal has to be unbearable. My husband has cancer and takes chemotherapy and his clothes has to be washed in hot water twice. We are on limited income and can't afford the laundromat. My washer is under warranty, less than one year old. I still have one more week before they come. I am so disappointed. Maybe all these complaints has something to with parts being made in China or Mexico.
Thank God I have a creek next to my house and my grandmother's washboard. Of course my hands bleed but I know right will overdo wrong and Sears probably will get theirs sooner or later. Never ever buy anything else from them. I have been burned and don't want another dose of them. The people working in the store are unprofessional and care more about their cell phones and the cute girls that work there. Pathetic. Wake up CEOs and VPs of Sears. With all the complaints y'all get you may be out of a job because people are not going to buy what you're selling.

2015 Sears Top load white washing machine. Lid lock light comes on after running a load, and disallows access to machine (Lid is locked). SOLUTION #1: Press "Pause/Start button." Hold for three seconds. No effect- light still on, lid locked. Next: Gently lift lid against lock latch. Light goes off momentarily, while lid lifted against locked latch. Release lid, and light comes on, lid still locked. Several attempts - same thing. Next: unplug machine. (Reboot) Plug machine back in. Light comes back on. Lid still locked. However, 10 seconds later, light goes off and lock released... This is how we now use the machine. It locks regularly, disallowing access to the machine until we unplug, and plug back in.
Solution #2: Service call-Programmed Computer controller. Washer resumed initial problem after 1 full cycle. Solution #3: Technician Replaced Computer Controller and reprogrammed again. Washer resumed original problem after two loads. Solution #3: Technician replaced Lid Lock. Washer resumed original problem after two loads. Solution #4: Technician reprogrammed new computer with help from Technical Guru (Regional technician). Recommended surge protector be put inline to power supply. Installed Surge Protector. Washer resumed original problem after two loads. Solution #5: Sears replaced washer with a factory new machine. New machine is on Surge Protector. Washer resumed original problem after three loads. Solution #6: Sears "Escalated Service Representative needs the model and serial number of the NEW MACHINE to process the next step, because that information is not in their service records.
TOTAL TIME INVOLVEMENT: My time, (conservative) 8 hours on phone and with very savvy qualified technicians that all have no clue. I am calling back to continue this experience with model and serial number after our next load. Final Solution. I am making my surge protector on/off switch more easily accessible for rebooting the washer power every time we use the washer... Internet: regarding Sears washing machine Lid Lock Problems indicates 164,000 hits. You decide.

A two months old washer caused water damage. Sears repair said there was nothing wrong with washer. Washer later caused more damage. Sears did finally replace washer. Communications with claims were very unsatisfactory. The washer was obviously defective. We had to pay $1000 deductible on first damage and all of the second. 0.

Purchased a stackable washer and dryer. Had it 6 months. Washer went out. Took them a month and a half to get all the right parts to fix it. I used it twice since and now it's out again and still waiting for a solution. I will never buy from Sears again.

What happened to Sears? OMG, service moved to the Philippines and it's HORRIBLE. No one knows what they are talking about. The customer service is off the charts bad. The delivery service is doing what they want and show they don't care? Everyone has different invoices? Came to deliver a dryer. I waited entire day. Had a morning delivery, came 7pm. Had a haul away. They told me "Too bad, not taking old dryer." So I couldn't have the new one delivered after waiting entire day and night? OMG. Customer service, no matter how high I went it was more than awful. Used to Love Sears?

Washer with no agitator style. I had someone come out while it was under contract and, he did nothing, didn't even pull it out from the wall. You can't even put a small load in and have it work right. It doesn't get rid of the water, a lot of times when we put it on drain and spin, resulting in almost 2 hrs of drying time. I will never buy another one. Sears is not what it used to be. When it came, it already had water sloshing around under the tub. I thought it may have been one returned for problems by some other consumer. I am so mad about this.

I purchased a washing machine and a dryer online from Sears in November of 2015, November 10th to be exact. And today is January 27th 2016 & both my dryer and the washing machine are broken. First of all I have the manufacturer warranty within their 90-day limit & I purchased extended master in home warranty protection for both washer & dryer. So Sears won't allow me to return these, not one but two separate appliances, that in less than 60 days have both broken, malfunctioned, not doing their job! I have two kids. The machines have been broken for almost a week already. I'm not going to have anybody come out for another week because that's the earliest appointment and who's to say that it's going to be fixed when they come - I mean it's less than 60 days. This is crap.
And they transfer me when I called seven times. They were rude - granted, I was probably rude too but can you imagine my frustration? This is **! They're telling me that these machines have to break three times before I can get a refund...what? How and why does that make sense? I should be able to return them. I don't want them, I don't feel confident that they're going to work in the future. I don't want to keep dealing with a bunch of crap. I just want to wash my clothes and dry them too so my kids and I can go to work and school with clean, dry clothes.
I want my money back. This is crazy that they both break in less than 60 days, I mean both of them. What would you think? I don't want them, I want my money back - it should be that simple. If they don't want to take ** back then they shouldn't sell faulty **. Why does it have to be my fault and I got to suffer for it...? This has caused a strain on my life, I can't even get a next day appointment with two warranties. I just want my money back... I want my money back for the washing machine & the dryer and the two extended master in home protection warranty contracts. I don't want repairs, I want a refund.
I am completely dissatisfied to the point of disgust because I bought a new washing machine and dryer so I wouldn't have a problem like this - I mean not in the first 60 days. My dryer doesn't heat up on my washing machine. I can't opening the lid, it is permanently locked until a technician gets here a week from now. So now I gotta go to the laundromat or inconvenience a friend to do my laundry - that's probably going to take me oh the entire day because I can't even wash them and just go dry them. I have to do both wash and dry somewhere else & not here in my home with brand-new washing machine and dryer and that to me is some **.
Less than 60 days after I purchased them, not to mention rude customer service and lack of information that's accessible. And not anything an hour later from all 7 transfers of depts of "customer service" accept an appointment a week later, meanwhile three people's laundry backed up. So thanks Sears, I guess the reason you been in business for all these years is not customer care but robbery instead. I'm just a regular person making less than regular $ and I don't want to wear dirty clothes too... Literally crying from frustration, inconvenience, extra work on my part. This is what I paid for doing business with you.

Washer was bought on 11/13/14 and installed on 11/29/14. Some time later (June 3, 2015), a sock fell behind the washer and the leak was discovered. Upon further inspection, I found floor/wall damage due to water leakage. This is a washer, not a table or small item that we moved once brought into the home. After several phone calls, letters, pictures, and frustration, my family still seeks resolution to the damage created by a bad installation or product. We hope that Sears takes into consideration customer/product satisfaction. It's what the company was built on.

The Sears H2 front loader is the worst machine ever! We have a contract, but you have to wait two weeks for a repair man. Then, they cannot fix it - probably because they diagnosed it on the phone! So, another two weeks at the laundromat! A month at the laundromat is far too long for someone who owns a washing machine and a contract! And, they have to send parts to your house, so the mail comes into play! I called 10 people to complain and Mike's, from customer service, response was, "Well what do you want us to do? Move you up on the list? Everyone is waiting for service!" Do not get a sears product, and never, ever get their service contract!

I ordered a washer dryer from Sears online on black Friday, there has been nothing but problems with the delivery, Sears is not what it used to be. The company has sourced its call center or at least their delivery call center to the Philippines and it's too frustrating talking to them. It seems when their folks can't resolve a problem you are put on hold (me it was 3x1/2 hrs) and my line became conveniently disconnected. Next time I will go to Best Buy!!

We bought a new set of washer and dryer last year with 5 years guarantee. In August was the first service call. It took Sears two weeks to fix it. In October was the second service call but Sears send a contractor big Kountry Appliance. They made it on the 11 of November. They put a new part but the part burn, so the dryer wasn't fix. They came back on the 18 of November. They fix the dryer but that evening when my wife used the dryer it wasn't working. So sears send their service people on 20 of November but they couldn't fix the dryer because they didn't have the right part, so they set up another appointment for December 1st.
But big Kountry Appliance came on November 27 and this time they fix it, but the people who I talk in the phone from the service Department told me that after 4 times that they fix my dryer they would replace it. Now they said it's only been 2 service calls. In November alone they came 4 times, and my wife had to go to the washeteria for a month. They have to do something better to take care of their customers. Its being a real headache. Will not buy any more appliances from Sears.

Installer contracted by Sears to bring and install washer, cross-threaded the water intake hose causing a leak. The leak behind washer seeped into floor and wall, creating mold resulting on over $5000.00 in damage and related costs. A claim was filed with the Sears insurance company, Sedgwick, who referred the claim to the contract installer. The installer filed a claim with them, for which remains unpaid over two months after the repair work. I have had to take out a loan to cover the payment to avoid credit report damage. Since I have no contractual relationship with the install, Sears should reimburse me for the damages and then deal with their subcontractor for repayment.

Purchased a new washer, the delivery team missed the deadline three times. Give a time frame of 12 hours, no call on the day of delivery. That told me to use online delivery progress tracking system, but it just simply doesn't work. Delivery people wear dirty clothes and have to ask three time to take off shoes. Terrible, they should be out of business with such service. I will never buy anything from them again.
Sears Appliance - Washers and Dryers Company Profile
Company Name:

Sears

Website:

http://www.sears.com/