Find the Best Hot Tubs in Milwaukee, WI
Top 9 Milwaukee Hot Tub Stores

Accurate Spa and Pool
Read Author Review

Retails Hydropool Hot Tubs and Swim Spas. Specializes in custom pool design and construction. Works with multiple different lenders to help procure financing. Pricing starts around $7,000.

Chat with a ConsumerAffairs decision guide

Live agent
Allied Pools
Read Author Review

Offers Jacuzzi, Soft Tub, Viking and Destiny River spas. Hot tubs start around $3,500. Offers a price guarantee where they'll beat any competitor's advertised price.

Chat with a ConsumerAffairs decision guide

Live agent
Aqua Living Hot Tubs Millwaukee
Read Author Review

Carries Hudson Bay, Plug and Power, Lifestyle, Tranquility, Catalina and Swim Spas. Both traditional hot tubs and high-tech spas available. Prices start at $2,400.

Chat with a ConsumerAffairs decision guide

Live agent
Bachmann's Pools, Spas & Saunas
Read Author Review

Sells Sundance, Hot Spring, Finnelo and Free Flow Spas. Hot tubs start around $5,000. Offers five-year parts and labor warranty and all spas.

Chat with a ConsumerAffairs decision guide

Live agent
Hansen Pool & Spa
Read Author Review

Offers a large selection of Hot Spring, Bahama and Free Flow spas. Hot tubs start around $6,000.

Chat with a ConsumerAffairs decision guide

Live agent
Leisure Pool & Spas
Read Author Review

Carries spas from seven different manufacturers. Offers on-site financing for anything from installation to accessories. Prices start at $3,000.

Chat with a ConsumerAffairs decision guide

Live agent
Master Spas of Wisconsin
Read Author Review

Offers a vast selection Master Spa models, from simple soaking hot tubs to massaging tubs and swim spas. Prices start around $3,000.

Chat with a ConsumerAffairs decision guide

Live agent
Pool Park
Read Author Review

Offers the full line of Dimension One hot tubs in their extensive showroom. Provides local delivery and maintenance packages. Spas start around $5,000.

Chat with a ConsumerAffairs decision guide

Live agent
Tundraland
Read Author Review

Stocks a variety of hot tub models for relaxation and exercise. Prices start around $3,000. Get a free estimate through a form on their website.

Chat with a ConsumerAffairs decision guide

Live agent

Considerations before buying a hot tub in Milwaukee
Once you've selected a hot tub for your property, there are a few decisions you need to make before you can start relaxing. Think about your budget, where you plan to put the hot tub and how many people you expect will use it.
Keep in mind that the cost of a hot tub does not stop with the price of the tub itself. If needed, a contractor may have to set up a foundation base for the tub. Also, chemicals, accessories and energy costs go into long-term budgeting for the hot tub.
Wisconsin's frosty winters make the tub heaters and pump work harder, so energy-efficient tubs are particularly popular here. Look for full-foam insulation and a great cover to make sure the tub can handle Wisconsin's cold and snow without losing its heat.
All of these issues can be discussed with the professionals at the hot tub store of your choice. Sometimes, installation can be planned in-house and executed by the store's own service workers.
Hot tub regulations in Milwaukee, WI
A building permit is not typically required to install a private, residential hot tub. However, you will need an electrical permit to install an in-ground spa on your property.
In Milwaukee, hot tubs and spas must be installed at least three feet from a side or rear lot line. Hot tubs can't be installed on an existing wooden deck unless it has been designed for the additional weight.
Outside of Milwaukee, swimming pool and hot tub regulations are governed by local communities. Each community has its regulations, so you should check with local authorities to ensure you're following all the rules.
Milwaukee hot tub FAQ
What are the best hot tubs for cold climates?

Energy-efficient hot tubs are the best for cold climates because they require less energy to heat and transfer water. When selecting a hot tub around the Great Lakes, check to ensure the outer material can handle the elements and there is a great insulation system. Arctic Spas, Caldera, Jacuzzi and Sundance are brands with a reputation for energy efficiency. Dimension One is another company that customers mention as performing well in cold weather.

Can you use inflatable hot tubs in the winter?

Yes. Inflatable hot tubs can keep water temperature up to 104 degrees, even in the winter. Keep in mind that it's easier to maintain higher water temps than raise them in an inflatable hot tub.

Does a hot tub need direct plumbing?

No, you don't need direct plumbing to install a hot tub. Above-ground hot tubs simply need access to a hose and a strong foundation.

Can you plug a hot tub into a regular outlet?

Sometimes — 110v ("plug and play") hot tubs can be plugged into a regular outside outlet, but 220v tubs can require electrical work to ensure there's enough power to heat the water. Always discuss the requirements and any advice for contractors from the experts at your hot tub maintenance company.

Do I need a concrete slab for a hot tub?

Not necessarily. Often a plastic spa pad, a base of stone pavers or another solid, flat surface can provide the stability a hot tub requires. Concrete slabs are usually used because they are affordable, water-resistant and can stand up to the weight of the tub.
Thank you, you have successfully subscribed to our newsletter!
Company information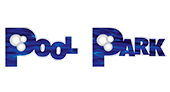 Pool Park specializes in preparing your spa for the cold months. It carries Dimension One spas, which are well known in the industry as being particularly energy-efficient and useful in cold weather climates. Its in-house certified service center means they can provide quick, efficient service and often have the parts right on site. Plus, the company has decades of experience with winter in Wisconsin.
Service areas: Milwaukee and surrounding areas
Address: N. 88 W. 15192 Main St., Menomonee Falls, WI 53051
Phone: (262) 255-3626
Hours: M - Th: 10am - 8pm; Fri: 10am - 6pm; Sat: 9am - 5pm; Sun: 11am - 4pm
Website: poolpark.com
Hansen Pool & Spa offers nationwide shipping, seasonal specials and in-store financing. Its website features a blog with everything from tips on how to close your pool or hot tub for the winter to summer grilling recipes. Hansen displays at the Wisconsin State Fair every year and offers specials tied to the event, so August is always a good time to consider shopping with them.
Service areas: Milwaukee and surrounding areas
Address: 4440 Green Bay Road, Kenosha, WI 53144
Phone: (262) 697-1114
Hours: M, T, Th: 10am - 7pm; F: 10am - 6pm; Sat: 10 am - 4pm; Sun: 11am - 4pm
Website: hhansenspoolandspa.com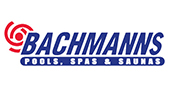 Bachmann's offers some of the most state-of-the-art technology in the pool and spa industry. It also does water analysis and provides a full line of water treatment products in their large Brookfield showroom. Bachmann's nearly 60 years of experience shows in their inventory of top hot tub models and knowledgeable staff.
Service areas: Brookfield and Franklin
Address: 19355 W. Bluemound Road, Brookfield, WI 53045
Phone: (262) 542-6700
Hours: M - Th: 10am - 6pm; Fri: 10am - 5pm; Sat: 10am - 4pm; Sun: 11am - 3pm
Website: wolfpoolsandspas.com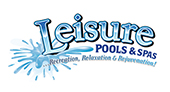 Leisure Pool & Spas has a long list of offerings and services in addition to selling top of the line hot tubs. They do water testing, pool plumbing, filter, pump and heater maintenance. Leisure Pool & Spas are a certified maintenance center for Hayward, Raypak, Pentair, Maax Spas (American Whirlpool), Jacuzzi Spas, Aspen Spas and Strong Spas.
Service areas: Milwaukee metro and surrounding areas
Address: 12525 W. Lisbon Road, Brookfield, WI 53005
Phone: (262) 781-9620
Hours: M - F: 9am - 6pm; Sat: 9am - 3pm; Sun: 10am - 2pm
Website: leisurepoolandspas.com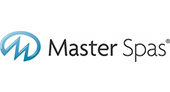 Masters Spas offers top of the line hot tubs with ergonomic seats, full-body jets, water filtration and sterilization systems, among other features. To learn more in person, the company holds a hot tub, sauna and swim spa show in Elkhorn over Labor Day weekend every year.
Service areas: Appleton and Waukesha
Address: 2138 W Wisconsin Ave, Appleton, WI 54914-3115 and 2242 W. Bluemound Road, Waukesha, WI 53186
Phone: (414) 607-8827
Hours: M - F: 10am - 6pm; Sat: 9am - 5pm; Sun: 11am - 4pm
Website: masterspaswi.com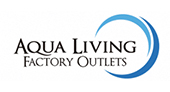 Aqua Living Factory Outlets offer in-house financing with a variety of options for all types of credit. The company is locally run, and their showroom is available for appointments every day. It also has several instructional videos on their website to help owners deal with a variety of possible service issues.
Service areas: Milwaukee and surrounding areas
Address: 3200 S. Third St., Unit 9, Milwaukee, WI 53207
Phone: (414) 206-2980
Hours: M - Sun: By appointment
Website: aqualivingstores.com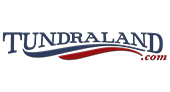 Tundraland is well-known for their wide-ranging home improvement offerings and experience to the pool and spa industry. This company knows Wisconsin winters and has the perfect options for both indoor and outdoor spa options.
Service areas: Kaukauna, McFarland, Wausau and Milwaukee
Address: 3741 W. National Ave., Milwaukee, WI 53215
Phone: (920) 734-4786
Hours: M - F: 10am - 6pm; Sat: 10am - 4pm
Website: tundraland.com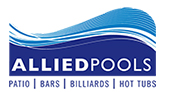 Allied Pools is Wisconsin's largest family recreation store. Its website has a wealth of information about what to consider when purchasing a pool and transparent pricing. With hours every day of the week, year-round sales and specials and knowledgeable staff, Allied Pools is an excellent option for those still looking to discover the right hot tub.
Service areas: Appleton and West Allis
Address: 1800 S. 108th St., West Allis, WI 53214
Phone: (414) 282-6800
Hours: M - F: 10am - 8pm; Sat: 10am - 6pm; Sun: 11am - 5 pm
Website: alliedpools.com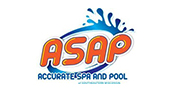 Accurate Pool and Spa offer a high-end, custom experience that you won't find anywhere else. Customers love the personal attention and care Accurate Pool provides. Local hot tub experts can guide you through city codes and permits. Delivery services available.
Service areas: Milwaukee and surrounding areas
Address: 740 N. Broadway, Milwaukee, WI 53202
Phone: (414) 454-0611
Hours: M - Sun: 7am - 9pm
Website: accuratespaandpool.com
The idea of owning a hot tub is very appealing, especially during the chilly Wisconsin winters. A multitude of companies sell hot tubs in Milwaukee, so narrowing your search may be hard. To focus, consider the size of their inventory, maintenance or warranty plans offered and total cost.
You're signed up
We'll start sending you the news you need delivered straight to you. We value your privacy. Unsubscribe easily.