Find the Best Hot Tubs in Atlanta, GA

Label
Accredited Partner
Company name
Logo
Contact
Summary

Accredited Partner

Call Now Toll Free

(800) 860-7727 Learn More Get a Quote

30-62 jets
Bluetooth audio with four speakers and subwoofer

Label
Accredited Partner
Company name
Logo
Contact
Summary

Accredited Partner

Learn More

14-22 jets
Bluetooth audio with twin speakers and subwoofer

Label
Accredited Partner
Company name
Logo
Contact
Summary

Accredited Partner

Learn More

20-81 jets
Bluetooth audio with weather-proof speakers
Top 10 Hot Tub Stores in Atlanta

Alps Spas
Read Author Review

Sells custom-ordered spas. Lifetime warranty on steel frames. Optional features include in-floor cleaning systems, salt systems, natural waterfalls, LED lighting and touch screen control systems.

Aqua Living Hot Tubs Atlanta
Read Author Review

Sells hot tubs, saunas, baths and spas. Tanning beds and massage chairs also available. Hot tubs start around $2,400.

AquaRama Pools & Spas
Read Author Review

Offers construction and renovation services for residential and commercial pools and spas. Member of United Aqua Group. Employs certified technicians.

Atlanta Hot Tub Center
Read Author Review

Specializes in Hotspring, Jacuzzi, Sundance and Caldera luxury hot tubs and spas. Exclusive distributor for Coast Spas.

Atlanta Spa & Leisure
Read Author Review

Sells hot tubs, swim spas and saunas. Customers can upgrade their hot tubs through the trade-in program. Outdoor grills are also available.

Basements and Backyards
Read Author Review

Provides spas, hot tubs and swim spas. Saunas, outdoor grills and indoor game room furniture are also available. Hot tubs start at $2,200.

Brown's Pools & Spas
Read Author Review

Offers outdoor living space design. Authorized dealer for Bullfrog Spas. Chemicals and supplies like chlorine tablets and shock products so homeowners can keep their spas clean and fresh.

Georgia Leisure
Read Author Review

Specializes in Bullfrog Spas, Celebrity Hot Tubs, Marquis Spas, Everyday Hot tubs, Signature Spas and Catalina Swim Spas. Outdoor grills, waterfalls and patio furniture also available.

Georgia Spa Co
Read Author Review

Offers hot tubs and saunas. Trade certified spa dealer in Atlanta. Its "Trade-In, Trade-Up" program lets Atlanta residents get a better deal when upgrading. Delivery and repair services are also available.

MD Spas of Atlanta
Read Author Review

Distributes new and used hot tubs and spas. Lifetime warranty on frame, acrylic shell and ABS bottom. Hot tubs start at $3,500.

Premier Pool Enterprises
Read Author Review

Offers residential and commercial pool and spa construction. Licensed Coleman dealer. Employs technicians trained to install and service Coleman Spas.

TLC Pool & Spa
Read Author Review

Specializes in Cal Spas, BioGuard and SpaGuard. Maintenance and repair services for pools and spas also available.

What to consider before you buy a hot tub in Atlanta
When shopping for a hot tub in Atlanta, the first thing to decide is where you'll want it installed. An outdoor installation requires a solid foundation to support the weight (approximately 100 to 150 pounds per square foot), while an indoor installation requires extra ventilation and slip-resistant flooring. The material of your hot tub — inflatable vinyl, vinyl-lined, wooden, acrylic and rotomolded plastic — also plays a part in installation as some are heavier than others.
It's crucial to maintain your hot tub to avoid bugs and keep the water fresh. Most manufacturers suggest draining and cleaning hot tubs three times a year. If there's a problem, your hot tub dealer can usually assist with maintenance, cleaning and repair. Look for a company that can service your hot tub or spa and provides warranty services.
Don't forget: Operating a hot tub or spa inside or outside of your home can add up to $50 per month on your electricity bill. The perfect hot tub dealer can help you find the right solution for your home while considering these costs. Some companies can even recommend energy-efficient solutions.
Atlanta hot tub FAQ
Do I need a permit to get a hot tub in Atlanta, GA?

No, Atlanta residents do not need a permit for a private hot tub.

Can you use a hot tub in the summer?

Yes, you can use your hot tub in the summer. However, the Big Peach often has summers that reach 90 degrees and higher, so we suggested you turn the temperature down to 85 degrees Fahrenheit. When doing this, remember to let the jets cool overnight. An insulating cover is also beneficial for those days when the beating sun might overheat your hot tub.

How much does a 2-person hot tub cost?

On average, small, 2-person hot tubs cost $2,000 to $5,000.

What shape hot tubs do I choose?

There are four common hot tub shapes: round, rectangular, triangular and square. Each shape has its perks. For instance, square hot tubs tend to be the most common because of its equal seating and triangle hot tubs are great for small spaces. Always discuss the space your using with your hot tub salesman — they can help guide you into the right decision.

Do hot tubs attract bugs?

Yes, hot tubs can attract bugs. Make sure to keep your hot tub clear of any food and use a cover to keep unwanted bugs out. Regular cleaning and maintenance are recommended to prevent any damages or cracks in the tub that can attract bugs. If bugs are a recurring issue, discuss your options with a pest control representative as soon as you can.
Thank you, you have successfully subscribed to our newsletter!
Atlanta hot tub store information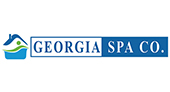 Georgia Spa Co. is a leader in Atlanta's leisure product market. The hot tub and sauna company operates five showrooms across Atlanta, including their flagship location in Buford. Outdoor grills and cooking classes are also available. Financing is available through two of Georgia Spa Co.'s partners: Wells Fargo Bank and LightStream.
Address: 3480 Financial Center Way, Buford, GA 30519
Phone: (770) 932-9061
Hours: M - Sat 10 am - 7 pm; Sun 1 - 5pm
Website: georgiaspacompany.com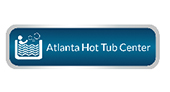 Atlanta Hot Tub Center is a prime choice for anyone in the market for a hot tub or spa. Its services include repair and hot tub maintenance as well as select certified pre-owned hot tubs and spas for an upgrade. Get peace of mind with their certified factory trained technicians and exclusive 25-point hot tub inspection. Atlanta Hot Tub Center offers a full one year warranty on parts and labor as well as a three-year warranty on their marine-grade hot tub covers.
Address: 1005 Mansell Rd. Suite-C, Roswell, GA 30076
Phone: (770) 558-4496
Hours: M - F: 8am - 5pm; Sat: 10 am - 6pm
Website: atlantahottubcenter.com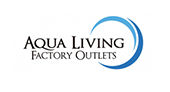 Aqua Living's Georgia Factory Outlet offers high-end, luxury products with anti-fungicide tubing, underwater lighting variations and Bluetooth functionality. Its spa covers and swim spa covers include handles, tie-down lock fasteners and a five-year warranty. Financing options are available.
Address: 6900 Peachtree Industrial Boulevard Suite D, Norcross, GA 30071
Phone: (404) 382-5329
Hours: By appointment only
Website: aqualivingstores.com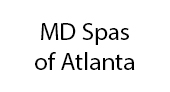 MD Spas of Atlanta is a one-stop-shop for new and refurbished hot tubs. To make sure hot tubs are high-quality, the company water tests each one for 12 hours. Its special order hot tubs also receive the same level of care and have a steel frame, shell construction with environmentally safe acrylic backing. MD Spas of Atlanta also provides delivery and electrical services to ensure customers get all their hot tub needs met.
Address: 2759 Reinhardt College Parkway, Canton, GA 30114
Phone: (770) 885-7514
Hours: By appointment only.
Website: atlantageorgiahottubs.com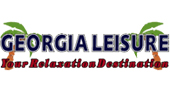 Georgia Leisure sets itself apart in the Atlanta area with its in-house backyard design consultation. Its spa and outdoor recreation specialists are experts in several services, including water testing, chemical adjustments, clean filters and water level checks. These services are available on a weekly, bi-weekly or monthly basis. If you need fast service, Georgia Leisure also offers on-call spa draining, cleaning, refilling and repair services. All the spas sold through Georgia Leisure feature a full resin bottom and their Celebrity Hot Tubs, Catalina Swim Spas and Signature Spas come standard with a two-year part and labor warranty. Financing options are available with Wells Fargo and Lyon Financial.
Address: 2397 Mall of Georgia Blvd., Buford, GA 30519
Phone: (678) 546-8618
Hours: M - F: 10am - 7pm; Sat: 10am - 6 pm
Website: galeisure.com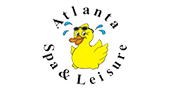 Atlanta Spa & Leisure delights patrons with their knowledgeable staff and customer service. The company offers evaluation of old hot tub models and provide credit towards the purchase of a new tub. In addition to their trade-in program, it also offers delivery, installation and basic hot tubs maintenance.
Address: 4305 Northeast Expressway, Doraville, GA 30340
Phone: (770) 637-1669
Hours: M - F: 10am - 6pm; Sat: 10am - 5pm
Website: atlantaspa.com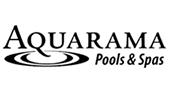 AquaRama Pools & Spas employes are CPO-certified, Certified Maintenance Specialist and Certified Hot Tub Specialist Technicians. As specialists in the outdoor recreation market, AquaRama Pools & Spas help customers with spa diagnosis, equipment replacement, leak detection and repair services. It's a full warranty center and full manufacturers warranty center for small commercial brands like Pentair, Hayward, Jandy and Polaris.
Address: 565 Powder Springs Street, Marietta, GA 30064
Phone: (770) 422-6291
Hours: M - F: 9am - 5pm; Sat: 9am - 4pm
Website: aquaramapoolsandspas.com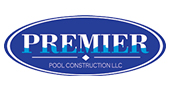 Premier Pool Enterprises designs, builds, installs, services and repairs spas. For buyers, that means they'll have a service technician that provides ongoing maintenance and repairs, even after installation of their hot tub is complete. Services also include leak detection as well as remodeling, updating and resurfacing old spas. A one-year warranty is available on spas, while equipment purchased from the manufacturer receives a three-year manufacturer's warranty.
Address: 3502 Sixes Rd #108, Canton, GA 30114
Phone: (404) 496-5579
Hours: M - F: 10am - 5pm; Sat: 9am - 4pm
Website: premierpoolenterprises.com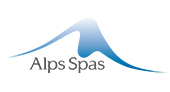 Alps Spas operates two manufacturing facilities in Atlanta. Spas are water tested for 12 hours to ensure customers receive a top tier luxury product. Spas come with a steel frame construction, environmentally safe acrylic backing plus an ABS bottom. Additional build options such as LED lighting, touch screen control system, UV-C ultraviolet sanitation system and Air-X Super Hydrotherapy jets can be added.
Address: 6100 Wheaton Dr., Atlanta, GA 30336
Phone: (678) 916-4300
Hours: M - F: 9am - 5pm
Website: alpsspas.com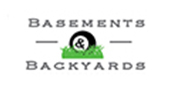 Basements and Backyards pay special attention to green and energy-efficient spa systems to ensure environmentally-friendly customers are getting what they need out of their outdoor recreation. Its swim spas include a specially formulated Diamond XTR Shell system to create a heat barrier that keeps each product running efficiently. The company also equippes a rest and sleep mode to save energy, as well as a 360-degree filtration system.
Address: 9040 Highway 92, Suite 120, Woodstock, GA 30189
Phone: (678) 726-8777
Hours: M - Sat: 10am - 6pm; Sun: 11am - 5pm
Website: basementsandbackyards.com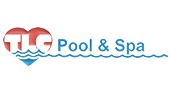 TLC Pool & Spa's in-store offerings are plentiful for hot tub owners needing quick supplies or on-the-go accessories for their home units. The company also offers a wide range of services, including spa repair, maintenance, draining, cleaning and refilling, moves, inspections, rentals and disposal.
Address: 2323 Shallowford Rd Ste 102, Marrietta, GA 30066
Phone: (770) 926-2715
Hours: M - F: 10am - 5pm; Sat: 10am - 3pm
Website: tlcpoolandspa.com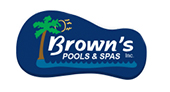 Brown's Pools & Spas builds custom living spaces for hot tubs. Their factory-trained and certified technicians help with remodeling, repair and cleaning of spas and hot tubs. Before buying a tub, Brown's Pools & Spas provides guidance as well as personalized advice on how to care for your new unit. For individuals looking to maintain their hot tub, the company offers spa care tips and computerized water testing.
Address: 3472 Hwy 5., Douglasville, GA 30135
Phone: (770) 942-0118
Hours: M - F: 9am - 7pm; Sat: 9am - 5pm
Website: brownspools.com
You're signed up
We'll start sending you the news you need delivered straight to you. We value your privacy. Unsubscribe easily.