Best DIY home security cameras of 2023
Keep an eye on your house no matter where you are



Written by

Edited by
Vector Security, ADT Self Setup, Frontpoint and Scout

Home security is often associated with burglary prevention, but there's more to these systems: Did you leave the stove on? Is your dog okay while you're at work? Who's at the front door? A DIY home security system can help with these concerns.
You can set up do-it-yourself home security cameras anywhere you need them in just minutes. With these systems, the cameras are wireless and use your home's Wi-Fi to send video to an app on your phone. 
Our top picks
Our picks for DIY home security cameras
To choose our top picks, we compared 30 different features for 27 home security companies, looking at availability, installation and monitoring options, cost and more. We also looked at customer reviews and ratings on ConsumerAffairs, performed hands-on testing and consulted security experts. All prices are accurate as of publishing.
Our pick for camera selection
Ring
Self-monitoring option
Large camera selection
Affordable monitoring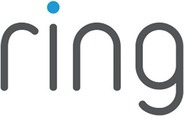 Learn More
Ring is the most flexible pick on our list. The company offers a wide selection of camera types and a variety of monitoring options. You can choose to self-monitor, which gives you access to just live views. If you want cloud storage, you can go with the basic plan for one camera and pay $3.99 per month, or pay $10 per month for all your cameras. Professional monitoring is $20 monthly as of publishing.
What we like

No matter what kind of camera you need — battery, wired, solar-powered, doorbell, floodlight, spotlight, indoor, outdoor — Ring probably has you covered. Prices range from $40 to $250 as of publishing. Also, unlike with the others in this list, you can get Ring cameras without buying a whole security system. If camera surveillance is all you need, Ring might be the best choice.
What reviewers say

Reviewers on our site appreciate Ring's security features and quality equipment.

Cherrie of Washington

said about theirs: "My grandson gave me a Ring doorbell for Christmas and then my son installed it. ... Really like seeing who is at my door utilizing the motion sensor and then being able to speak to whoever is at the door without having to open it. The doorbell chimes on my cellphone when pushed so I get that notification even if I'm not home."
---
Our pick for a budget system
SimpliSafe
Affordable starter equipment
Three camera choices
Easy installation

Learn More
SimpliSafe is known for its DIY home security systems. You can select one or all three of its security cameras when purchasing a system:
The outdoor camera ($189.99 as of publishing) features 1080p HD video, a 140-degree field of view and color night vision.
The indoor camera ($99) features HD video, a 120-degree field of view and night vision.
The video doorbell ($169) features 1080p HD video, a 162-degree field of view and infrared night vision.
What we like

SimpliSafe is an affordable home security option. You can get a package for as low as $244.96 as of publishing — then you can add more cameras at any point.
What reviewers say

Happy SimpliSafe customers frequently mention the company's good prices and helpful features. "Affordable, reliable, easy to set up. Especially like the Away feature that allows the dogs to stay home with no false alarms. All contact with the service department [has] been very positive, from alarm response to general questions. The camera has a great picture,"

Timothy of Ohio

said about their system.
---
Our pick for intelligent cameras
ADT Self Setup
Intelligent cameras
Doorbell camera included in starter package
Starter system: $479.99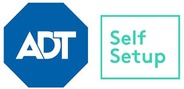 Get a Quote
You've probably heard of ADT — Self Setup is ADT's DIY option that gives you more control over the installation process. The starter system is $479.99 and comes with six sensors, a Smart Home Hub and a Google Nest Doorbell. You can add additional cameras (the indoor/outdoor Google Nest Cam ($179.99) or the indoor wired Google Nest Cam ($99.99) to your package, depending on your needs. Both have 1080p resolution, night vision and a field of view of at least 130 degrees.
What we like

The Google Nest Cams employ AI technology that learns the shape of people's faces, so if it spots someone lurking around it doesn't recognize, it can alert you that a stranger is near your home.
What reviewers say

Reviewers on our site appreciate ADT Self Setup's ease of installation and user-friendly equipment. "I installed the product myself and it was easy. I have the outdoor camera, the indoor camera, the sensor, the key fob and the panel to push my code into. I monitor it through my phone, which is a functionality I like,"

Varonica of North Carolina

said about their DIY system.
How DIY security cameras work
According to the FBI, a home burglary in 2019 led to an average loss of $2,661. A good security camera can help identify an intruder so the authorities can get your things back. DIY security cameras are designed to be easy to install and set up by homeowners rather than professionals; the process is made easy thanks to wireless designs and easy mounting.
DIY security cameras are typically wireless and communicate with your security system through your home's Wi-Fi.
While some DIY cameras need to be plugged into an outlet for power, the term "wireless camera" usually means the device communicates with the security system or its app through your home's Wi-Fi. This means you can put a camera almost anywhere without worrying about stringing a cord throughout the house or having a professional install one inside the walls.
When it comes to physically installing the cameras, most DIY security cameras come with a mounting bracket that can be attached to a wall or ceiling using screws or heavy-duty two-sided tape. Some cameras can even be placed on a flat surface, such as a table or bookshelf, without permanent installation. Once the camera is in place, it needs a power source (often an internal battery) and connects to the home's Wi-Fi network.
DIY security cameras typically use motion detection technology to detect movement and trigger recording. When motion is detected, the camera will start recording and store the video footage on a memory card or cloud storage system.
The video footage can be accessed and monitored remotely using a smartphone or computer. Some cameras also have a companion app that sends alerts when motion is detected and lets you view live or recorded streams and control camera settings.
You can store the video footage locally on a memory card or remotely on a cloud storage system. Some cameras come with free cloud storage, while others require a monthly subscription fee.
Pros and cons of DIY security cameras
DIY security systems have become increasingly popular in recent years, thanks to their cost-effectiveness, ease of installation and remote monitoring capabilities. There are some potential downsides to monitoring your system on your own, though.
Advantages of DIY security cameras
Cost-effectiveness: DIY security cameras are generally less expensive than professionally installed camera systems because there are no installation fees.
Easy installation and setup: Most DIY cameras come with user-friendly instructions and can be installed and set up in just a few hours.
Customizable: DIY camera systems can be easily customized, with options to add or remove cameras as needed.
Remote control and monitoring: DIY cameras can be controlled and monitored remotely using a smartphone or computer, which means you can check on your home from anywhere.
Evidence in case of security breach: These cameras can provide valuable evidence in the event of a security breach, helping authorities to identify and prosecute intruders.
Disadvantages of DIY security cameras
Limited technical support: DIY cameras may not come with as much technical support as professional systems, making troubleshooting more difficult.
Reliability and security: DIY systems may not be as reliable or secure as professional camera systems, since they use Wi-Fi rather than a wired connection.
Maintenance and upkeep: Battery-operated cameras need recharging or new batteries, which can be a pain for some.
How to choose a DIY security camera
When picking out your DIY security camera, there are several factors to consider. To make the best choice, here are some features you need to think about:
Video resolution

The higher the resolution, the clearer the video is. A 1080p resolution is standard for most DIY security cameras, though some 4K cameras are available.
Field of view

Field of view is how big an area a camera can "see." The higher the number, the more the camera can capture in a video. High-quality cameras can have a field of view of up to 180 degrees, though 140 degrees is more common.
Two-way talk

Two-way talk is now standard on most security cameras. This feature allows you to use an app to talk to someone standing near the camera and hear them reply.
Night vision

Night vision is another standard feature on most home security cameras. Color night vision is rare, but it's a good feature to look for because color video better helps identify burglars and trespassers.
Storage

Most DIY security cameras store footage on the cloud. You'll need to pay a monthly fee for this service. Some cameras have local storage through a memory card inside the camera — these are a good choice if you don't want to pay a monthly fee or worry about your footage being stored online.
Smart integrations

Some cameras can be integrated with other smart devices or can be controlled by a smart assistant, like Alexa or Google Assistant.
Mobile app

Almost all DIY security cameras have an app. Typically, these apps let you look at live feeds and recorded videos, use two-way talk, call for help using the 911 feature and more.
Privacy zones

Only some cameras offer privacy zone features, but they are important. This setting lets you choose which areas of a yard or room the camera can see. This can prevent the camera from recording your neighbor's yard, the door to your bathroom or other sensitive areas.
What's the most important feature on a home security camera? "I like accurate motion alerts and fast mobile alerts if something's going on. Throw in two-way talk so you can warn off a lurker, and you've got a home run," security expert Rebecca Edwards said. She also recommends cameras that don't need an outlet so you can place them wherever you'd like.
» MORE: Best smart home security systems
FAQ
Can I use a DIY home security camera with other smart-home devices?

Yes, many DIY security cameras work with smart assistants. Compatibility with Siri, Alexa, Google Assistant, Apple HomeKit, Z-Wave or Zigbee is typical; just ask if any camera you're considering is compatible with your other smart devices.
Do I need professional installation for a DIY home security camera?

No, DIY cameras don't require professional installation. These cameras are designed to be easy to install and set up by nonprofessionals.
Are DIY home security cameras easy to use?

Yes, most of these cameras' apps have guides to walk you through using the cameras, and many are intuitive enough that you can catch on without a how-to guide.
Can I monitor my home security camera remotely?

Yes, almost all DIY security cameras have an app that lets you watch footage from your camera (either live or recorded) no matter where you are.
How much do DIY home security cameras cost?

DIY security cameras may cost as little as $40 and as much as $250. Typically, indoor cameras are cheaper than outdoor cameras. Extra features like solar panels, floodlights and sirens can make a camera more expensive.
---
Article sources

ConsumerAffairs writers primarily rely on government data, industry experts and original research from other reputable publications to inform their work. Specific sources for this article include:

FBI, " Burglary ." Accessed April 25, 2023.
Did you find this article helpful?
|
You're signed up
We'll start sending you the news you need delivered straight to you. We value your privacy. Unsubscribe easily.