Consumer Complaints & Reviews

Sirius charges you every three months after the open period. They do this to make sure that they get 6 months worth of pay without your approval, and so that the customer will not notice this charge until they have billed for the 3 months and then when you cancel you have to pay them an additional 2 months. I had to call them three times to cancel and it took 45 minutes to complete the process. The customer service assistants were horrible and they refused to give me a cancellation number. They kept on pushing their service. I can only imagine what this company does to customers that do not speak the language or that are elderly!

I spend money for this service on 3 different vehicles and have quite a few dead spots in all three when traveling. I like 60's music the most but there seems to be more personalities and ego trips from people like "Uncle Brucie", If I want to listen to this junk I could get it for free with standard radio. Once my subscriptions are over I am definitely not going to renew. I no longer see any reason to continue with this poor excuse for pay radio!!

In 2008 I was persuaded by SiriusXM to buy a lifetime subscription to their Satellite Radio Service. The bait was paying them for the lifetime subscription would give me two (2) separate radio connections for life for the price of one lifetime subscription. What I was told at the time was we would continue to have SiriusXM on our new motorcycle and for another motor vehicle or home receiver that we could connect to our stereo system. Never did get around to buying the home unit but did buy a new Chevrolet COLORADO that has a satellite radio. I contacted Sirius only to be told they no longer honor my two (2) connections lifetime package but I can transfer my current connection from our bike to the truck for $75.00. Why hasn't some enterprising attorney taken this 'not so reputable' company on? Their contracts mean nothing. Count me as another dissatisfied customer that will never pay Sirius any more money.

Bought a brand new Toyota 2 yrs. ago and activated the free trial. When the trial was over, they gave me a good deal to keep the service without ALL of the stations. This suited me fine as I only listened to about 4 channels anyway. I decided to keep the service as we were going on a summer road trip & thought it would be nice to listen to music without all of the commercials. I was so disappointed that the radio constantly went silent for minutes at a time!
Luckily I had marked my calendar for when the new service would expire so I could renew or cancel a few days ahead without problems. I did cancel without any problems but these people HOUNDED me @ least three times a week on my phone even when I asked them to stop! I sent a scathing email & the calls continued. Even told them to stop mailing stuff to my house.
As of today, 7/16/16, I'm still getting their crap in the mail. It's like they own you because you have their radio! I didn't ask for the radio to be installed in my car, it came standard. If I had the money, I would have it removed, destroyed & mailed back to them! This company is a royal pain. And the other comments are correct about them being overly aggressive in trying to keep you as a subscriber! They don't hear the word NO or want to understand it. They've offered me free months, all I have to do is turn on their station. Are you kidding me? I will NEVER touch that button again! These guys are like a recurring nightmare!

I can not get a signal and wanted to cancel. Was on the phone for 3 hours! First it is hard to understand them, and they had to go over their written script each time. I gave my contact info to 7 different people trying to cancel my subscription. When I finally got to the email cancellation number she said it would take a few hours before I received an email. The bank credit would take 7-10 days for the credit to leave Sirius and go to my credit card. EVERYTHING WAS SO HARD AND TIME CONSUMING. HOPE THEY CHANGE THE SO-CALLED CUSTOMER SERVICE. IT STINKS!!!
How do I know I can trust these reviews about Sirius XM?
552,341 reviews on ConsumerAffairs are verified.
We require contact information to ensure our reviewers are real.
We use intelligent software that helps us maintain the integrity of reviews.
Our moderators read all reviews to verify quality and helpfulness.
For more information about reviews on ConsumerAffairs.com please visit our FAQ.

SiriusXM auto renewed after I asked them to cancel. What a horrid company. Will never do business with them again. Yes, it was a small refund; however, the point was they took the money out of my account after I told them several times I would not renew. Once legal action was threatened, I received a full refund.

I just purchased a vehicle that came with Sirius/XM - my husband has always had it in his car - and when we traded that in to purchase my vehicle, he even got an XM radio, so he wouldn't miss his favorite channels. Can't say I had the same experience. Sure, I enjoyed hearing my favorite bands, and they have a fantastic variety of channels. However, when my free trial was coming to an end... they called and said I can keep all the same channels I have now, through December for a special rate. Well, the trial ended, and I lost Howard Stern. That is NOT what I was told - having a prior career in radio and now 15 years in Marketing - I like what I like, and being given sleight of hand, or should I say slight of stations - is not ok. C'mon Siriusxm you know better! Slick how it's in the bill but it was NOT what was told to me on the phone - thank goodness it was emailed and I kept it!
I called and they told me that I was part of a select package. Again, that was NOT what we discussed, not at all. The same channels, are the same channels. Why are you trying to pull a fast one? I told them it sounded too good to be true and... if there was 1 problem, I would cancel and I did. I only wish I could convince my husband to do the same. Sure, they offered me a chance to stay, but the answer is no. Fool me once shame on you, fool me twice... not gonna happen. It's 2016, transparency in your advertising people! Give what you promised. #utterlydisgusted - I'm signing up for Spotify.

I bought a new Toyota Tundra which came with a free trial subscription of XM radio. Once my free trial was over I paid for a five month promotion. Once the 5 month was done they automatically billed my credit card without my authorization. So I called to clarify things and was given the runaround. When things were finally clarified I went online to purchase a 6 month plan. BE CAREFUL WHAT YOU READ. Long story short call and clarify what you're getting internet or vehicle and make sure it's exactly what you want and do not authorize them to take money from your bank card!!!

I bought my car from a used dealer in June of 2015 and my car came with Sirius XM radio. At the end of the trial period in Nov, 2015 I called Sirius to set up my account. At that time I was told my car qualifies for a 2 year trial period of XM radio free of charge. I received an email confirmation that I would have a free trial 11/05/2015 - 11/05/2017. OK, great! Then beginning in May 2016 I received a late notice from Sirius stating they needed an updated credit card number. I called and spoke with a rep in the Philippines and he said, "You don't qualify anymore for a dealer rate." That is all he said. I told him I called Sirius in Nov 2015 and that is the offer they gave ME, not that a dealer gave me. He just kept saying that he could offer me another deal. I requested to talk to someone in the US and he put me on hold and then the call dropped. In the meantime, this customer service agent also turned my radio off.
I called back and spoke with someone else who transferred me to the call center in Iowa. I was then given another 2 year trial offer for free. I was told that I would receive a delinquent bill of $54 and to ignore it. I did receive the notice and I did ignore it until I received an email on July 3, 2016 that I would experience interruption due to nonpayment. I called them back. The agent told me to yes, please ignore that request. She said it was because she couldn't get the $54 to credit off. She said that she was sending an email to IT while I was on hold. She told me no worries that they were going to fix it. I got in my car this morning (July 5, 2016) and my radio was turned off! I called them back and the representative told me that there is a department whose job is to investigate trial offers. This department deemed that my subscription was not eligible for the trial offer and turned it off.
I told the representative that was deceptive and unethical business practices. Every time they have given me a subscription I was sent a confirmation email also. How could they just deem this unacceptable and turn it off as they want. She said that even if she turned it back on this department would just turn it off again. I told her that is was not her fault but some form of communication by phone or email would have been more acceptable than just turning it off. I went ahead and paid for the year but it has been a large headache and it has been a disappointing business transaction. But when I looked on Consumer Affairs I realized they do this type of thing quite frequently. Very unfortunate for the consumer. I have attached all confirmations and cancellations from my email.

Tried to cancel Sirius radio service in 2011 on an old truck that I stopped driving. I thought that the service had been cancelled, until today. About 2 months ago (May 2016) I decided to cancel ALL of my satellite radio subscriptions. I called and went through the agonizing process of deflecting sales pitches, double-speak, transfers, etc. and finally got them all cancelled - or so I thought.
On July 3, when looking at my credit card statement, I noticed a charge from Sirius XM. Turns out this was the old truck account that I had tried to cancel in 2011. So I called, ran the gauntlet again, and got this cancelled. I was then told that there would be no refund for the 4.5 years of bogus charges (about $1100.00) because I had not called back in 2011 to finalize my cancellation (COMPLETE B.S.!!!) So, with that, I will NEVER use the Sirius XM service again. They are one of the most fraudulent companies operating in the United States today. I would urge anyone thinking about doing business with them to look for alternatives (streaming services, terrestrial radio, etc.). It is nearly impossible to cancel the service once you start, and even when you try to cancel, it doesn't always work.

I find it interesting that a young company offers lifetime subscriptions with 2- $75.00 subscription transfers to a different radio and when they make it big, everything is forgotten. One time they tried to disconnect me saying I didn't have a lifetime subscription. Excuse me paid +600.00 what was that for? Now that I want to transfer to a different radio it's no can do according to SiriusXM. I was told to email some customer service link on their web page... no answer from them. I said it before, I'll say it again. SiriusXM is a bait and switch operation. Shame on corporations that abuse customer contracts.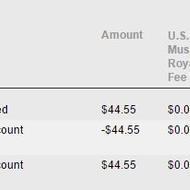 I was worried that it would be a hassle cancelling my account but it wasn't. I was thinking the period was a normal 6 months for $6 but it was 5 months for $6 so I was confused when it was time for the new subscription rates to kick in. So here I check it the day after my credit card was charged for the next period at full price of $15 per month which there is no way I am interested in that so I called to cancel immediately.
I was able to get through right away. (Not sure which option I selected.) Also, just told them I sold my car, that is all you need to do. Then a weird subscription credit was immediately applied. I had to specifically state I wanted the refund and the rep asked "To your Discover card, right?" And I said yes. Several days later the refund was issued to the card so it's thankfully over and was not the ordeal it could have been. So I wanted to make sure an OK experience got reviewed along with all the other stories here.

For the last 10 years, I have subscribed to Sirius XM radio for one vehicle and pay them monthly online. Recently, we purchased another vehicle and made a decision to add XM after the three-month trial period ended. We started receiving invoices for each car separately, which included a $2.00 invoice fee each, besides the services fees (royalty fee) and actual charge for the service. I called Sirius to ask why were they invoicing me when I never requested an invoice.
After being disconnected after the first call and being on the phone with the supervisor for an hour, he could not give me a straight answer. He told me the invoice fee could be waived if I placed my credit card on file and be billed automatically. I asked him so you are charging customers an additional fee if they don't have automatic billing and his reply was yes. I told him he was in violation of UDAAP (Unfair, Deceptive, Abusive Act or Practice) and I was going to report them to the CFPB (Consumer Financial Protection Bureau). He ended up waiving my fees and told me the invoicing would cease if I pay at least two days prior to my billing cycle. This is unjust!

I noticed today, (about a year late), that I was still being charged for services that I cancelled back in May. However, my radio was turned off at that point. I sold the truck in October (at which time, the radio did not work). Because I get my cc statements online, I did not double check the charges. So, for 10+ months, I have been getting charged for a service that was not active. I call to cancel and get reimbursement; I sit on the phone forever listening to them wanting to sell me everything under the sun - all the while, avoiding my issue. The lady says she can only reimburse me what is left on this month. I said I want to talk to a supervisor. So, she puts me on hold for about 2 minutes. I'm sure it was so she could tell the supervisor the situation. She finally comes back on the line with the excuse that he is busy and cannot talk. I said "Fine".
At this point, I will seek other means to gain my reimbursement. These people are a scam. They did not put any notes on my acct when I cancelled my subscription to begin with, but they shut the radio off. This lady claims that I will get an email with a confirmation of the cancellation. We shall see. Not their problem!

I escalated once again into SiriusXm through their online escalation process and it WORKED. They called me back within 48 hours or less and renewed my lifetime subscription. It is only good for as long as I have this new truck, but I am happy, nonetheless. The lady that contacted me was very courteous and professional. She renewed my faith in SiriusXm.
Original Review
I purchased a lifetime transferable subscription for my F250. When my son decided to end paying his yearly Sirius subscription, for some reason XM transferred my subscription to his Ford Focus. As soon as I figured this out, one day, I contacted Sirius and informed them of their error. They transferred my subscription to my F250. Everything has been fine, until I purchased a new 2016 GMC Pickup. I called SiriusXM to transfer my lifetime subscription to my new vehicle. They informed me that the lifetime subscription could only be transferred twice. They informed me that they understood their error, but they could do nothing about it since in the system there was the transfer in error and then the 2nd transfer to correct the error. This is total **.
I asked the agent to go back a second time to a manager for consideration, to which she said that she did. The Manager response was the same. "Sorry. Nothing can be done to correct this situation." As soon as my new subscription with this new vehicle, I will pay no money to SiriusXM and will continue to inform the masses of how much their credibility and professionalism is highly questionable.

Went through Sirius XM facebook. Posted on their wall. Was asked to contact them via Direct Message. Provided my account number. All services restored, a refund for unnecessary charges and a phone call confirming everything was corrected. The customer service was super quick when social media was involved. I am happy with the outcome.
Original Review
I am extremely displeased with Sirius. I purchased the lifetime membership 8 years ago and love it! I listened in my car and online for years. In 2014, I tried to use the SiriusXM app on my iPhone, however it did not function. I contacted customer service at that time. The rep advised that the app was a separate charge. I decided to pay the additional charge to use the app. I loved the app. It worked great. However I sold my house (it had a pool and the app was perfect for outdoor listening). I contacted SiriusXM to cancel the app service. I was told at that time that the rep in 2014 cancelled my lifetime membership in favor of a yearly membership. I nearly lost my marbles. I requested a manager, who reviewed my account, apologized, advised that the rep in 2014 shouldn't have charged me and that the app was not an additional charge, credited my account, and assured me that everything was restored back to normal.
I then receive a bill a few days ago. I contacted SiriusXM immediately. The rep advised that my lifetime account is still active, however the app charges were still being assessed. She removed the additional charges. I was thankful. My vehicle radio still works however I can no longer listen online like I have done for the last 6 years. Online listening has always been free... Why is it changed? Why did the rep in 2014 lie and deceive me into purchasing additional service when I didn't need to? Do reps get commissions? I am livid! Not only did I have to go through payment issues on a lifetime, paid subscription, I have lost one of the free services I had because of this service rep's error. If I wasn't already a lifetime member, I would cancel my subscription altogether. I am beyond pissed.

First off, what does it take to talk with someone from the U.S. so I can understand them. I have continuously tried changing my billing cycle date, which I have been told numerous times how to do it. Call on that day, when I do I am told they cannot change the date. IT NEVER FAILS. I have paid my bill in FULL to find out when paying the next month they add on money, hidden fees they cannot explain, nor remove, REALLY!!!??? On many occasions I tell them, "ONE TIME PAYMENT ONLY."
I have recorded this conversation, even printed it online showing the box checked for "ONE TIME PAYMENT." They still manage to keep my card info and automatically run it, WITHOUT MY PERMISSION. I really wish there was another satellite company out there to go to. What happen to the laws of monopolizing?? FCC really needs to step in with this company. It's ridiculous. The only reason I stay is so I have radio. Where I live there is no radio signal.

I called to inquire about my expiration date for my radio satellite service. Omg... The first person I was connected to, couldn't help me in her department. She took all my information only to transfer me to someone who background was so loud and annoying, the lady kept saying "Sir I can't hear you." I said "For one I'm not a sir, I am a ma'am" then I told her "Your background was too loud"... and I refuse to keep yelling so she could hear me. Not to mention the thick accent. I became frustrated now. I hung up and redialed again. The guy asked me questions and kept overtalking me, and cutting me off, speaking before I finished my response. My account is paid in full and does not expire until September 12 2016. Highly considering canceling this service at the end of my agreement. This is not the first time. I've been with them for 4 years. A mess...

I cancelled service on Jun 1st. On June 9 I got a bill for 175.00. I called again to cancel service and am still holding after 30 minutes after asking to speak to supervisor. I always get poorly English speaking persons and they don't seem to understand what NO means. I told Teddy many times I don't want the service because of poor signal and I couldn't afford it. He kept repeating how he could save me money and send me new radios. I told him NO repeatedly. He couldn't hear me saying no but said if I continuing using profanity that he would hang up. I don't normally use profanity but after all this I resorted to it.
They just confirmed cancellation but are still billing me for $73.00. I am not paying that for service I am not receiving. Finally I called back and got someone named Maria that said she reverse the charges. Still waiting to see. Finally after almost an hour on the phone successfully (I hope) got service cancelled on two radios and got balance reduced. Thank you Maria!!!

We received a notice that we need to pay XM Radio who has charged a stroke victim for services not rendered. He had a massive stroke in August 2015. He has not used XM Radio. They have been charging his account that he has not ever used since August. He requested a refund. Told by Sirius/XM Radio to call bank to dispute charges. There was nothing they could do. This is not the right thing to do. It is like the reach into your pocket, take your money and not held accountable. Not their problem. This is not a company to deal with. And, never do auto pay. If something happens to you they will charge until you prove by death certificate that you have passed.

I have 3 accounts with Sirius - attempts to combine proved to be impossible after an hour on the phone. I recently tried to cancel accounts after 6 pm but the various personnel I attempted to speak with only handled renewals (cancellations only handled during business hours at a secret number). It took 45 minutes and 3 reps to come to this conclusion. I was once addicted to Sirius but have discovered regular radio is not that bad - you don't have to deal with this joke of a company who puts customers dead last. They make cable and phone seem downright helpful and charming. Run away fast!

Called them in May to confirm the end of my subscription May 22. After seeing billing statements from other friends who had subscribed for years, I knew the renewal price to me was outrageous. The gentleman I spoke with had difficulty speaking (and perhaps understanding) English. I specifically stated if they could not honor a better price, I wanted my subscription to END May 22. He confirmed, and ended the call. When I called today, I found out he was to transfer me to another department to confirm the cancellation. That never happened, nor did he offer.
Called today for the same reason – stating I was tired of receiving calls, emails and mail telling me I was to re-subscribe (thank God I didn't give them permission to auto pay). They stated they COULD give me a better price, which ends up being roughly $12.00 per month for the premium package. When I asked for 24 hours to have the opportunity to discuss with my spouse, I was told NO, it was good only for now. I asked to speak with a supervisor who reiterated that the price was good only for today. I suppose I'm the only person in the world who thinks 24 hours isn't much to ask for in making a decision.
Asked to speak with a supervisor who proceeded to yell at me, berate me for not understanding their renewal process and, for lacking appreciation for the special offer. I took the offer (I do love the radio, hate the customer service) and asked for HIS supervisor's name. He refused to give me any further information as to who I could call in regard to his horrible customer service skills. He claimed he WAS the supervisor and that the complaint could go no further. Unless he's the CEO of Sirius XM, I highly doubt he's the top of the food chain. I realize that they could not care less about their customers, are rude and overbearing on the phone. Sirius' call center choice is horrible. Their service skills are terrible and the ONLY reason I'm keeping my satellite radio is the enjoyment that makes the nonsense almost bearable. I simply wish they had competition, because they'd lose me in a New York minute as a customer if there was another company available.

In December of 2015 I decided to cancel the service on one of my vehicles. I called to do this and was answered by someone with a heavy accent and I was never able to communicate successfully with them and at length, I finally decided to cancel my service entirely. Not knowing if I got my message across I also called my credit card company and asked that Sirius Satelite be blocked from my account. Good thing I did because on 6-4-16 I received an e-mail from them saying they were unable to collect from my credit card company and they wanted me to contact them to make arrangements to pay them.
When I tried to reach them, someone from Honduras answered the phone. I left a message for them to have someone call me from USA. In addition I would like to say that companies who hire from outside the USA with all the unemployed we have here are not companies we should be doing any kind of business with WHATSOEVER!! THANK YOU.

On May 5 I renewed my service as all-access - internet & auto. June 2 they disconnected me without warning. Called Customer No Service and they couldn't find my record of payment, even though I was looking at the receipt from them sent to me May 5 by email! Spent total of one hour on phone with them (by Skype from overseas) - finally - after the grand run-around - I decided to try again the next day. Called the following day - "cancel everything - if you can find it" - oh they said "you have all-access - not anymore." I'm done. This isn't the first time I've had problems with them but I suspect it will be the last.

In April, 2016, I got an email from SiriusXM radio asking me to update my credit card information - says my card expires at the end of April. I ignored the email because I had no intention of continuing with their service. The vehicle I leased did not come with SiriusXM. Therefore they sent me a refurbished unit which cost me over $200 to install. Had installed. It worked for two or three months and then quit. In the meantime my husband became sick with terminal stage for lung and brain cancer. I did not contact them to try to get another radio because my priorities were with my husband. My husband passed away a year and a half ago. When I did not respond to their email they took it upon themselves to bill my expired credit card. They did this on May 6, 2016. I was furious and contacted that the bill was for $217 for the year.
I talk to four people before I was finally able to get a refund. I also contacted my bank and they are investigating this because it is illegal to bill an expired credit card. I also contacted New York State Attorney General's office and have received communication from them and also from my bank that they are investigating this matter. The state of Arizona has already fined them $3.8 million for fraudulent business practices like this one. Google it! If you do not get your money back and even if you do I suggest you contact your state attorney general's office to file a complaint. These people are all foreigners. Even though it lists New York City as their homebase I suspect that we have been talking to people in India. Let this be a warning to you; they provide a great service but try and get your money back. Good luck.

I have had both Sirius and XM (now joined) in two of my vehicles for a few years. I have cancelled in both vehicles and I will tell you why. I am 62 years old. Back in the 1960's AM radio exploded with the fantastic music that came out during that period. The biggest problem was the large amount of advertising. The other problem was the stations started to play the same songs every day, at the same time every day, you could set your watch by it. The repetition was terrible. Along came FM radio. It grew by leaps and bounds because there was very little advertising and they played the obscure music that AM didn't play. Go ahead 35 years and now FM plays the same songs every day, at the same time every day, and the advertising is mind numbing.
Along comes Sirius and initially it is brilliant. Music we have not heard on the radio for 30 to 40 years. My friends and I were in heaven. Go ahead 10 years and Sirius is playing the same songs every day. I listen to 6 different channels and they all play the same songs over and over. I had to fight with Sirius when I cancelled. They did not want me to cancel so unfortunately there was some yelling involved to get them to listen. Poor, poor company. Glad that I cancelled. Now I download onto my phone. Have hundreds of songs that I want to listen to and things could not be better.

SiriusXM is hands down the greediest company on earth. After having issues with them automatically charging me I made a note in my phone to call and cancel on the day that I was instructed to do so. I wake up this morning to find out that my card had already been charged at 6:30 this morning. Funny how they are so fast to take the money out but then we have to wait for the refund. I know many other people who have it set up so they have to authorize their transactions but weren't willing to do that with me. I called to cancel and the incompetent person who answered hung up on me forcing me to call again and have a 40 minute wait time.
After finally getting through I asked to talk to the manager and he didn't know a single thing either. He listened to my complaints and didn't even apologize knowing terrible customer service had been given. Was then transfer back to someone who could cancel the subscription since he clearly couldn't do so himself. Sirius takes advantage of their customers and when I get a new vehicle I will not allow them to have Sirius enabled.

I am very dissatisfied with this company. As I am reading the reviews I realized this is a popular trend with SiriusXM Radio. Customer cancels plan, but account is still charged. Practices of this kind will lead to loss of customers. I cancelled the plan back in March. Of course today my account was billed. Called the service department, no record of cancellation. Needless to say I am forced to continue the service another year. Original charge of 225.00 for the year service - a ripoff I might add. Now I am in a year promotion for 125.00, so I am suppose to get a credit for the difference.
I write this review to say this. If you choose to do business with this company please be aware that they lie. After my credit is placed on my card I will block future charges. And another thing you can't cancel online. Only way is through telephone call, and of course the name of that game is to have you on hold and disconnect the line. I would hope that if enough people complain, SiriusXM will change their business practices because this game is old.

I had SiriusXM for about 18 months. The subscriber rate took a very large increase when renewal rolled around. The renewal rate was $18.88 per month. I contacted SiriusXM and told them I want to cancel. I was put on hold for an extraordinary long time so I eventually disconnected. I proceeded to contact them two more times. Each time I told them I wanted to cancel and they immediately disconnected. It is obvious they have low promotional rates to lure in customers. Their prices become outrageous after the initial promotional rates expire.

Cancellation of service July. Because my new car no XM.. Service Rep talked me into getting a XM mobile radio free of charge, just pay shipping.. Told him I'll take the radio. Paid for the shipping if it's not too much to put into my vehicle.. I will call back and turn back on the XM.. Because they would have to do more work than I wanted for my vehicle (LEXUS) and the eyesore of the device - I never got it installed.. NEVER CALLED XM RADIO to have service switched back on. Little did I know they where charging me every three months $54.. Never saw the charge because I use that card a lot, so $54 was not out of the ordinary for my monthly credit card bill.
When I called to cancel.. she "The Rep", saw I try to cancel back in July 2015. But also paid for the shipping of the conversion model. I explained that the other person was Pushing this to try and call back if I wanted it and to sign back up... I agreed to that. I never called them back which I try to explain to the Cancellation Representative. I never called back, never called for Signal to turn on device.. charged me 4 times & have date and time I called in to cancel. Rip off company. I would have settled for a split.. on what I paid.. But they made it seem like it was my fault. If you deal with this company write a check.