Consumer Complaints and Reviews

I got a free 3 month subscription to Sirius Radio with my new car. I decided to extend it for a few months. When I tried to cancel I had to CALL them. I could not do it online. When I called it took 20 minutes to get the service cancelled because the guy on the phone kept trying to convince me to stay. I told him I did not like the selection of music they offered. He kept saying Sirius has 120 channels and surely there must be something I would like. Considering about half the channels are news and sports, majority of the rest I don't like, they play the same songs over and over and have a TON of commercials. There was no incentive to stay. Why doesn't Sirius just let customers cancel online. I really did not have time to talk to someone and had to get really angry in order for him to cancel the service.

It came with my car when I bought it, turned it on a few times. I appreciated the free trial but wasn't really planning on subscribing. Everything was fine, then the salesperson called. At first we were just going through simple questions. How do I like it, etc. but after reading the comments I feel so lucky that he called me when I was about to be late for work and I didn't have time to get my credit card and go through the registration process. I asked him to call me back later, I'm running late for work. He acted like it didn't matter what I just said, even though I told him at least 3-4 times that I don't even have a minute right now, he kept pushing for the credit card number. At that point I was already about 10 minutes late, I really didn't want to get dressed with the Sirius XM salesman on the line so I had to hang up on him.
Then I started thinking. Do I really want to give him any credit card number at all? How am I going to cancel this if they are this pushy and inconsiderate already? So I decided to ignore them on purpose. I've received a few letters so far, but now that the free trial is about to expire, they call every day so today I decided to google them to see if anyone else had a similar experience. I'm so glad I did, and that I didn't have time that day! After reading all the comments I blocked their number, and for sure won't ever subscribe. I'm not giving them 1 star because the service itself was fine, never lost signal either. If only their salespeople wouldn't be so pushy! - Although I'm sure it's worth it for them, they have a lot of unhappy customers, but the money keeps coming in...

I discovered Sirius XM had been billing me and collecting money automatically from my checking account for service, music royalty, and taxes on a radio that had never been activated for approximately 24 months. I called them to request cancellation of the bogus subscription, and a refund for 24 months of fraudulent billing that I paid for. They said they canceled the subscription. They said they do not process refunds and refused to offer compensation of any kind. I can only file complaints and hope they are held accountable for this blatant case of fraud.

Sirius refuses to stop charging my credit card after 3 attempts. Stay away from this company!!! My card is being charged to someone else's account. I do not know the someone else's address, zip code and phone number. Because of this Sirius refuses to stop charging my card to someone else's account. I have no idea how someone can be expected to know the account info of someone else. This company is unethical and steals people's money.

I have been a subscriber for several years, and have notice quite a lot of commercials on Sirius commercial free radio. When I called to complain, the agent was clueless, wanted to automatically renew my subscription!!! Lousy radio service for 200 $ per year.
How do I know I can trust these reviews about Sirius XM?
852,533 reviews on ConsumerAffairs are verified.
We require contact information to ensure our reviewers are real.
We use intelligent software that helps us maintain the integrity of reviews.
Our moderators read all reviews to verify quality and helpfulness.
For more information about reviews on ConsumerAffairs.com please visit our FAQ.

I wish I had read these reviews before I gave SiriusXM my credit card number. The story is too confusing to relate - and I think that's deliberate on their part - but the end result is a "credit" on my account of $50, which they can't credit back to my card. I can't even understand what they over-charged me for. Three phone conversations, 1.5 hours, promises to fix/refund/amend all these issues. As of this date I still have none of the promised email communications, and no refund. I was so confused by the last circuitous conversation that I finally had to hang up out of frustration. I don't really want to discontinue my SiriuxFM and if I do, they will still have my money and credit card number. What can we do? By the way, I have only been a member since March 2017, and it got really complicated when I bought a new car one month ago with a "free 3 month trial". I think they are in over their heads with this.

I have had a subscription to Sirius on and off for 10 plus years. I am done with having to call them before the subscription period ends to negotiate a decent rate... or they automatically renew at full rate and charge your credit card. Last night it took an hour and a half and 10 calls to different toll free numbers, long wait times, and terrible customer service to cancel my service. The fact that the company makes it close to impossible to cancel service constitutes fraudulent business practices. I will never do business with SiriusXM again and will warn others by recommending they not choose this company either.

Received a free year of service with the purchase of a Jeep. I was spammed constantly with offers and so forth. When my year was up, I signed up for a 3 month deal and received more solicitation than in the 1st year. Then wasn't able to listen at work which is where I spend most of my time and was suppose to be included. I contacted Sirius customer service online and was told there would be an extra monthly charge. I requested they cancel my account after the 3 months I already paid for and was told they could not do that online. I was able to sign up online and make a payment but unable to cancel my service?! I continued to email them and told them to remove my credit card from my account and not bill it again. I had to contact BBB for them to finally email me that my account will be canceled once my 3 months are up but my credit card still shows on my account.

After being a very loyal customer of XM satellite radio for the past 10 years - I don't know what happened. They asked me to pay up front for the year-which I did. I got a new car which came with XM for free for 2 months-which I used. I went to transfer it over - when I took the call from the representative, she told me it would be $35 fee to transfer, something I've already paid for a year in advance. Which should literally be a benefit right? You already have my money. When I complained about the outrageously high fee, instead of trying to resolve it, they just cancelled and issued a refund. Seriously? You guys have so much business, you can just turn folks away that have been loyal? So I turned to FB to get some answers-apparently they have a $15 transfer policy-unfortunately for them, we have 2 friends that just purchased new vehicles and previously had XM-they were NOT charged a transfer fee at all - not at all.
Then, we get the call to be charged 2x as much - as their policy states? What's going on here? Some people are charged $15, and others aren't? Who have been customers for 10 years? Where is the fairness in that? Now I paid for something upfront, and I'm being penalized? We asked for a resolution and we have yet to receive one. My husband LOVES XM and misses it dearly - and this is what we get for loyalty? Talk about disappointment. There's no reward for being a loyal customer and clearly - there's some sort of bait and switch or upsell tactics that are unethical, being done here. And we still haven't received any sort of resolution as to why we were told $35 -you'd think they'd even waive the fee to keep our business, nope. It's just shocking.

I paid cash upfront for a lifetime subscription to Sirius. There was no XM. I had a new satellite ready radio installed in my old car years ago and Sirius very quickly changed the service to the new radio. All these years later, since they get no monthly fee from me, they want a $75.00 service charge to move service to new radio. As a lifetime subscriber that's a rip. I'll do without.

I inherit a 3 month free subscription with buying a car and never even used this thing (I listen CD-s) and that was 3 years ago, so they keep sending us letters for renewal but we just ignored them because like I said we never used that radio, so now they start calling our home few times a day. One day I call them back and ask them not to call our home anymore. They told me they are going to stop but the next day they call again 3 times. Is there anybody to stop those IDIOTS calling people homes after you ask them to please stop calling.

You would think as a lifetime member of the Sirius Satellite Radio you would be a preferred member and treated fairly. Unreasonable customer service, extremely long Waits, unknowledgeable and unable to resolve issues. I purchased a new automobile that came with a 5-year plan with the satellite radio which included the traffic and travel link. Because I'm a lifetime member trying to activate the radio the Sirius Satellite Radio customer service representative refused to honor The Five-Year Plan for the travel link and traffic part of the plan because of the lifetime membership.
I tried to explain that this automobile came with five year plan. The automobile is a 2016 with a plan of his own. The vehicle is a separate plan nothing to do with my lifetime membership. However because I'm a lifetime member they would not honor the automobile plan. I do not know why they accuse me of being the one who messed it up by turning off the plan... I didn't. They did. Additionally they charged me $75 to activate the radio in my new automobile which now doesn't work fully.
Very frustrating! Very unhappy! I very much would like to express the disappointment in this satellite radio. I wouldn't treat anyone this way. They have terrible customer service terrible management. When you call in you're lucky to understand what the customer service person is saying. They are normally speaking in broken English. Good luck trying to contact anybody who has any common-sense or the ability to resolve a problem. They are correct. It is your fault for choosing them! Now you know... Don't do it. Avoid their services. Use your cell phone for entertainment. Sincerely, Lifetime member.

You sent a refurbished radio? With a 90 day warranty? To replace my new radio? That refurbished radio is being returned. I will keep the non-working radio. I will pay the remainder of my 6 month agreement (3 months). I will then cancel my Sirius account. Your "cheap" customer service is inexcusable. You previously have a radio speaker that Amazon voluntarily replaced to ensure customer satisfaction, because you refused to honor faulty equipment with your name on it. Equipment that stopped working after 2 months. This is the second time Sirius XM has failed. You will not get repeat business from me in the future. Nor will I recommend your company to anyone.

After a little over a year I had to return my radio to the dealership to be swapped out with a new satellite radio due to a busted knob. They told me to call Sirius to activate the new radio and deactivate the old one. Which I did. I had been receiving monthly charges and so I wasn't aware of any problem. Only this month, when in addition to the monthly charge of $19 and change I was charged $233 additionally for my 'new' radio, did I know there was a problem.
Like others, they told me I was supposed to have received a cancellation email and they would only give me a partial refund. $116 for what was a charge of $259 for a radio not in my possession which last June their customer service person apparently canceled. I found the complaints on this website. I will be calling my credit card company to block future charges from XM based on the experiences those have posted here. I first had satellite radio back when it was just the unmerged XM company. It was a wonderful experience. This is not the same company whose service I had once enjoyed over a decade ago!

I called the company back in May to cancel my subscription. They continued to charge me so I contacted them. Keep in mind I still have yet to receive any cancelation emails or chat transcripts from them, as requested. (Luckily I copy/pasted before exiting.) It's one of the things this "supervisor" told me, "You should have called back if you didn't receive the cancelation email". Because that's my job and due to their error I deserve to be charged?

I had been a loyal customer for 4 yrs until I sent my VW back to VW, originally I had a 3 month subscription with Sirius XM. Without any real issues every yr I haggled and got a decent renewal price. Well back in April I bought a new car well new to me and had an aftermarket Sirius ready radio installed, I attempted to get Sirius activated. The radio automatically came with a 3 month free subscription, and this was a joke. Had to tell the girl from the Philippines who couldn't speak decent English to get a supervisor who in turn was rude and arrogant.
Finally got to someone in the USA who got the free trial up and running so last night on my way to work it shut down. 3 attempts to get it reinstalled failed again due to poor English skills. Well customer service was a joke. Again eventually got to someone in the USA who quoted me nearly $200 to listen to a radio hahah. So I said don't worry I wont bother. So apart from being rude and overpriced, I anxiously await to see if they have charged my credit card, if so then I foresee legal proceedings against the company.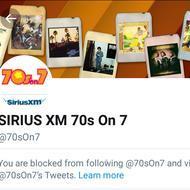 I have not had billing problems like many here. However I do hate the way I have been treated by the social media managers there. I used to tweet song requests to their 70sOn7 Twitter page. Little did I know that they hate such feedback from their listeners. I was soon blocked on that page. This is in effect a big ** from SiriusXM. I complained to SiriusXM Help in Oct 2016. They seemed sympathetic at first. They said they would look into this. The rep even seem surprised that I would be blocked because of song requests. (Incidentally, my last 3 requests were for Neil Diamond tunes. Maybe they secretly hate Neil). SiriusXM Help said they would look into my complaint. Eventually they quit responding to me. In May 2017 I wrote a letter of complaint about this and mailed it to their NYC office. No reply.
Today I messaged SiriusXM Help one more time, accusing them of poor customer service. Their reply: "We received your letter and I wrote a separate email to the Manager of that Twitter page and he has not responded to me on multiple attempts so I am afraid he is firm on his decision." This is another example of bad customer service at SiriusXM. It is, of course, worse to have billing issues like many of you. I just wanted to share another case of the arrogance of technology companies and their contempt for paying customers. I let my subscription expire in April. I have been listening to local AM and FM radio. I don't enjoy local radio as much. I would like to listen to SiriusXM again. I guess I'll swallow my pride, accept that they have no respect for me and just let it go.

I bought a vehicle in 2008, and the radio came with a one year subscription free. Before the one year was up (2009), they called me and sold me the "lifetime" for 399. I was assured at the time that I would be able to change this service to another vehicles radio up to three times. I was also not told about any "if's" or any conditions. Forward to now, of course, I bought another vehicle with SiriusXM radio. I called to have it transferred and they now tell me I can't and that my "lifetime" is up. After about 3 calls with them, and two missed calls from them (I do have to work as well) I get one month free as a promo until "we could work this out". The lady at the times she added the one month promo, she said it would be set to shut off so as to not accrue any charges. Guess what? Less than one week after the promo date expired, I get a bill for $38 and some change for a 3 month subscription!
I didn't order it! And she already told me that it would shut off, as I requested it. Of course, called again. The guy said it was taken off at that moment, but offered another three months! Then said "corporate" would contact me, again. When asked for a number for us to contact corporate, they can't provide that. They have the worst service I've seen, as I've been in the service industry for over 20 years. In my opinion, satellite radio is no longer "something". with advance technologies these days, why pay when you can stream youtube into your radio and bluetooth it? Final note, I go to log in to cancel all of my services on their website. I can't log in! Hmmmm... In my opinion, they are using seriously shady business practices.

July 13th I called to cancel my account that will end on August 4th. I asked and was reassured twice that my account and my credit card info was deleted while speaking to the rep. I found out on the morning of the 16th that my service was disconnected already and a credit was sent to my credit card company. I spoke with Tiffany on the 16th and I got just double talk and asked to speak with a supervisor. I then got Erica. Guess what? My account was not deleted and credit card information was is available. I demanded that I get a written confirmation that my credit card information is deleted - "Oh we can't do that" was the response. And I asked why was I reassured on the 13th that my service would end on August 4th, the end of my current contract. Erica kept repeating their policy mantra and I just gave up.
Oh, I cancelled the account because Sirius now has so many talk radio shows not 24x7 music. One example: try listening to the 60s channel during your commute. It call-in talk radio with a few oldies. I can get that on 4 channels in my area for free. And some stations do actually now have commercials. Not worth the $200+ per yr.

Love 60's on 6 station but tired of same songs repeating over and over every day. Time to take top 10 songs from each year and play them than top 20 etc. etc. etc. Can't be hard to do and all are happy.

In 2010, I purchased a 2010 Hyundai Sonata in Shreveport, LA and with it opted to buy a lifetime subscription to SiriusXM. We have used it for the entire life of the car and so far we have retained the car through moves to Virginia and now to Florida. I hold the title to the car and it has never changed ownership. Two months ago our SiriusXM started giving us advertising signals and no more channel service. I called the company and they reinstated the signal for one month. Then it happened again. I have been on the phone to several levels of individuals. The initial contact call center people are like robots -- saying over and over how they understand my frustration. That just makes me angrier. They keep saying that the original car dealership Mike Morgan Hyundai in Shreveport has reported the car sold and asked for the service to be turned off. I contacted them today and they say they have done no such thing.
I moved a bit further up the ladder and was told they would resolve the issue but still blame Mike Morgan company for the 'error'. I now am promised a 'call back' in 5 to 7 working days. Meanwhile they keep extending my service a month at a time. I think they are determined to cheat me out of my contract and think they will wear me down. I am a disabled Vietnam veteran and have nothing but time to fight this. I think this is a disgusting practice by this company -- probably targeting senior citizens. We tend to keep our cars and their lifetime subscription.

Less than a year ago, I gave SiriusXM a credit card in my name that I never use and shortly thereafter received a call from loss prevention at a Nike store clear on the other side of the country from where I live. Someone had racked up $3500 worth of charges at their store with my card info and they thought it looked suspicious. Umm, yeah! They of course canceled the card and reimbursed my card after a few months.
Fast forward a few months more when my Sirius renewal came up... I called to cancel and told them about the credit card fraud that I suspected originated from their company and of course was reassured, repeatedly, that this could never happen because all of their info in encrypted, blah, blah, blah. I then told him that I would give them the benefit of the doubt and gave them my wife's credit card info and clearly explained that this was an account that was never used so if it got hacked again that I would know who did it. The operator assured me, again and again, that my info was safe.
Well, it's been 4 months and guess who just got another fraud alert? Yep, you guessed it! My wife's account has been hacked and we've now had to cancel that card as well. I will be calling Sirius shortly and discontinuing their services because I refuse to give my business to a bunch of lying thieves! If they were truly a reputable company, then they would just let you renew/cancel online and not have to play their little renewal dance every 5 damn months with some shady operator to get a decent price and then have to give them your sensitive financial info over the phone! Never, ever again Sirius!!!

In 2009 my mother purchased a lifetime Sirius subscription for her car, being told it was for the lifetime of the factory installed radio. (Which is what the terms and conditions states). Last year I transferred ownership of the car to my name, Sirius obtained DMV records of the transfer and promptly shut off the service. When I contacted Sirius they turned the service back on. I thought the problem was solved but then it shut off again in 30 days. Contacting Sirius again they turned it back on and said someone would be contacting me. At this contact I was told that it was not transferable and they would send me the terms of service. As I read the terms it states on page 3, section D, paragraph 4 A LIFETIME SATELLITE RADIO SUBSCRIPTION (WHICH IS A SUBSCRIPTION THAT CONTINUES FOR THE LIFE OF THE RECEIVER).
I called Sirius back and I was told not to worry because my lifetime subscription was in the process of being restored and would not be shut off again. So in about 30 days it was shut off again and on my fourth contact with them a supervisor explained to me they have an unwritten policy about transfer of ownership and that they no longer offer lifetime subscriptions. Sirius is not honoring their original written agreement for a service that has been bought and paid for in full, they are actively using shady (if not an illegal) business practice.

My new car came with a one year subscription. I wouldn't pay 2 cents a month for this horrible service. Nobody that I have spoken to can fix the NUMEROUS problems I have had. I have had 4 online chats, 9 phone calls, each phone call was transferred to several different people, and received 6 emails telling me to verify my email address. I verified it all 6 times and confirmed on the phone that I was indeed successful. Just received another email asking me to verify but I ignored it. The people I have spoken to on the phone are either just incompetent or starting working for this company 5 minutes before they took my call. By the way... all of this has happened in 2 days. 363 more days of this hell ahead of me.

Never give them your credit card. Use gift cards instead. SiriusXM Radio has repeatedly charged my Credit Card without Authorization. Their default written policy in fine print says it will auto-renew. I have, on several occasions, called and told XM Radio that I want to opt-out of auto-renewal. Each time they confirmed it was removed. However, they continued to charge each year for a car I haven't owned since 2014. This is not an isolated case with XM Radio. I have had the same issue more than once and even today they tried to tell me that all my accounts were still on auto-renewal. I have cancelled all of my radios as of today and will never subscribe again.

I have been a customer for over 5 years with SiriusXM radio service. Let me start off with this is a company set up as a legal scam company. They give you a deal but add, "At the end of the 6 month service we are going to CHARGE you full price if you don't call us SirusXM to cancel." If you say no to this then there is no service. What a business plan to scam your customer that pay you. If it was up to me I would never use their service ever again in my lifetime. But my wife wants it and that's the only reason we have it.
Now back to the 5 years I have been with them. We have past over without calling to cancel and the money they charged or would charged would be taken off and new service would be installed with the same old. If you don't call and cancel before the end of new service start you will be charged FULL price. While this goes on they send you all these great deals. So this time they said I had a overdue bill of 42 dollars. Made me pay it then fought with me over the same deal of service I had before. This is so wrong in many ways of business.
So to any new person to this service Don't do this. Go to anything I heart radio off your phone to regular radio. THIS COMPANY preys on customers to scam them out of money they should not be paying. I am hoping with all my might that this company crashes and goes out of business. Again this company is a Legal Scam. Would not suggest this service or company to anyone. Bad service and treatment. Find Music anywhere else.

Don't know why SiriusXM can't get with the 21st Century: had to call in and play their renewal games and turn down an offer for both our car radios which would have been a higher rate than the 5 month promo offer I managed to get yet again. I don't understand why I have to call in when every other business has an online presence where I can make purchases and cancel services but these guys don't. "You must call to cancel..." For Select service, why not just offer a flat $5/month rate per radio and one can prepay as many months as one wants. I like the service, being able to listen to the same station across the country, but I don't care for the way I have to deal with this company. Why do subscribers have to play games like this just to cancel or renew at a decent rate?

AVIATION DEPT - CSR was rude and asked irrelevant questions and refused to help. I hung up on the ** and called back to speak with someone else that was very helpful and was able to resolve my problem easily.

Horrible company! Be warned unless you want angry Asian women calling you claiming your account is past due and that you owe some outrageous amount do not EVER and I mean EVER start an account with Sirius Radio. They will rip you off guaranteed or at least try. They don't care what they tell you on the phone to sign you up cause they're 10,000 miles away. Just don't do it! There's a reason there's 10 million bad reviews online for Sirius Radio.

On 6/27/17 SiriusXM shut my paid radio service off, I had one month left. When I called they said they did it by mistake and couldn't activate back on unless I recontract it for another 6 months. I told her the supervisor this is stealing from me since I was paid up till 7/20/17. Both the first rep. And the so called Supv. Said We're not going to turn my service back on. I ask to talked to someone higher and they said she was it. I couldn't believe this, this is a false marketing technique to get you to renew your subscription. They said they would refund the last month on the new subscription. I didn't want that, I only want my Sirius till my contract is up. There should be a class action lawsuit against this company. Their business practices is a shame to the business world. They are a monopoly also.
SiriusXM Satellite Radio Company Profile
Company Name:

Sirius XM

Website:

http://www.siriusxm.com/