Consumer Complaints and Reviews

Holy cow!! I thought it as mine, it's a 32" wallyworld black Friday 2013 special. On the bedroom wall. No breeze, temp control, etc. Went to turn it on two nights ago, nada. Unplugged it for 24 hrs and pulled out batteries of every remote that could work on it. Nothing. So I thought let's troubleshoot. Then I saw everyone else having the EXACT same problem. That's great. Perfect time of year. I wanted to choose between a TV and the holidays, cause we don't live on a budget or anything and can just replace whenever... What CRAP!!!!! They should replace them. 2-3 years...really? My light bulbs last longer. Count me in.

Like so many others, I thought my Black Friday, (2013) Walmart purchase was a good deal! WROOONG! I even purchased the 2 year warranty, what a waste of money! The week of SEPT. 25th, 2016, the tv won't turn on. The red light flashes, the Funai logo appears on the screen for 2 seconds, and that's it. The pencil broke, that's all she wrote!

Like everyone else I purchased a 32 inch Funai from Walmart Black Friday sale. It went out 4 days ago. I have tried all the troubleshooting I know to do. The TV flash the Funai name then goes black with no sound. At first I thought it was natural wear and tear but to see everyone post the same thing the same within the last few months. Makes me feel like the company knew what they were doing. How in the hell everyone TV goes out with the same problem and was purchased from Walmart?

I too like everyone else purchased tv from Black Friday at Walmart sale too good to be true deal, and just like everyone else tv would come on and blink right back off. I called the Funai Co. They told me to unplug it take batteries out of remote, nothing they suggested seem to work. And it's been 1 year so of course they said warranty was expired so they gave me a number to a repairman at Electra Sound and gave me a case no. So it seems as though they have got a lot of us with this bogus deal. I'm in on lawsuit too. I got rid of my old tv so I'm inconvenient now without a tv. Something has to be done about the irresponsible company that just out to get consumers money for junk products.

As did so many other reviewers before me, I purchased this made in China TV on Black Friday 2014 for a great price at Walmart. It was in our guest bedroom and used only on occasional weekends. This would have been such a weekend except that when we turned it on with the remote it had picture & sound for only a moment & then nothing but a high pitched hum which could only be stopped by unplugging it. This certainly is a case of getting what we paid for - there is no such thing as a good deal anymore - a cheap price means a cheap product.
How do I know I can trust these reviews about Funai Electric Co.?
610,392 reviews on ConsumerAffairs are verified.
We require contact information to ensure our reviewers are real.
We use intelligent software that helps us maintain the integrity of reviews.
Our moderators read all reviews to verify quality and helpfulness.
For more information about reviews on ConsumerAffairs.com please visit our FAQ.

Funai 32" television. Like so many others I bought this tv in November 2013 and it quit working in August of 2016. I will not buy or recommend Funai products unless Funai fixes or replaces this tv.

We are yet another casualty of the "TV on long enough to see the logo flash and then off". Very disappointed - no one had been watching it, it was turned off, and in a consistent temperature controlled room. Had I known this TV was not even going to last two years I would not have even bothered. Could not come at a worse time. Terrible that two years ago when I bought this I really found very little information on them (did try to research before I bought) - now no TV and 2 years in? Seems they pulled this little scam on A LOT of people.

I bought an Funai 32" tv on Black Friday 2014, and the tv stopped working. I called customer service and she informed me there was nothing she could do. I am all for a class action lawsuit against this company. Someone needs to be held accountable for the products they put out for sale.

I purchased a 32 inch Funai TV on Black Friday of 2014. Having same problems as everyone else. TV was turned off and now won't turn back on. When power button is pushed the Funai logo blinks and that all it does. I'm with a class action lawsuit if someone gets it started.

I purchase this tv from Walmart 2 years ago. I barely watch it. I woke up this morning Aug 25th and the tv don't work... If it was a disposable tv why it wasn't on the box?? Sad I am out of 289.00...

I, also bought a Funai TV @ Walmart on Black Friday. It worked for a little over 1 year and turned off while I was watching it. A waste of money! The company has it down to a science - this tv is made to last up to two years and then it quits. I looked up who is behind this company and the article said the Magnavox and Philips U.S Division is controlled by the Japanese Company named Funai. Hey, they've made enough money off of us (the consumer) how about a class action suit? How responsible is Walmart also? Just wondering if anyone else feels the same way.

Received as a Christmas gift a 32" Funai TV in 2014. Worked fine until July 2016. Turned it off at night and when I went to turn back on in the morning it won't stay on. The TV clearly is getting the signal because the red light on the bottom flashes on for a split second, the sound turns on and then everything goes off. At first I thought it was the cable signal but when reset it continues to do the same thing. After researching this problem I find that it is a defect with the Funai TV itself since there are so many people complaining of the same exact problem. I'm all in for a CLASS ACTION SUIT if anyone gets one started. I have other tv's for 10 years plus and don't have this issue with them. It was a cheap money making deal for Walmart and I'm sure they were well aware of the defective TVs when they were sold to the public.

32" flat screen TV - Like everyone else, bought on black Friday. Went out 2 weeks ago. I think this company should make good on this problem. If not, I'm all in for lawsuit. I'm sure the company doesn't really care about our problems but that's customer service. It may not hurt them now but it will when people start spreading the problem and everyone stops buying their products.

My mother bought me the Funai 32-in television on Black Friday 2014 like many of you. Yesterday, I turned off the TV and tried to turn it back on this morning and the logo flashed on and went off. How can a TV that will be 2 years old break so quickly? This is a poorly made product. I'm disappointed and mad because I have to go out and purchase another TV.

I bought this television for my 80 year old grandfather for Christmas at Walmart's Black-Friday sale, 11/27/2014. This television quit working in July of 2016, we had to purchase another $500 television to replace it. I called the companies customer service department 866-309-8819 and 800-256-2487 and they said that this television was old and that I would be responsible for repairs. I don't mind getting this television repaired; however after reading that the same issues have been noted in the Consumer Affairs Website, it came to me that this was a bigger issue than just mine. My grandfather's television will not turn on and all it does is chirp (very faintly) which I noticed that others had this same issue.
I believe Funai Corporation has a recall on their hands and will not take action or responsibility for this problem. This gift was a special gift to me and for them to just ignore the issue, as it doesn't exist, is a HUGE PROBLEM. I called their corporate office which sends you only to voicemail, when it says you are being routed to customer service. If there is a current class act against this company, I would love to know. Thank you!

Bought 2 TV's Black Friday 2014. Went to turn on one last month and nothing hooked up the other and it worked for a week. Has anyone had any positive feedback from their customer service department, I have not!

Like many others... purchased Black Friday. Stopped working about six months ago. Was thinking about getting repaired but since reviewing other review I think not! Bad brand. Class action parent co.

I also purchased this tv on Black Friday and it is 2 years old. It has just quit working. I think this company should at least replace these torn up tvs.

I bought my 32 inch flat screen Funai TV on Black Friday for $100 at Walmart in 2013. It worked fine until December 2015. I powered on the TV, the logo flashed across the screen for 1 second, and then came to a black screen. It hasn't worked since. I've been holding on to it, but my chances of getting it fixed are slim to none, so I'm going to trash it. I was shocked to see that so many people had the exact same experience with this brand/product as I did! Has the company helped anyone?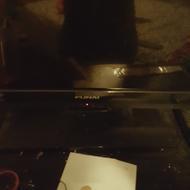 Brought a Funai tv in 2014 on Black Friday from Walmart and just today it died. Red light blinks a couple times and logo comes up and tv goes off. Tried unplugging it and holding the power button for 10 seconds and then plugging it back in and press the power button on the tv and it does the same thing. Now my daughter doesn't have a tv in her room. I have one more like it and I'm wondering is that going to die as well? Seems like these televisions last only 2 years. I wish the company would do something for the customers who trusted their brand. Worst $100 I ever spent.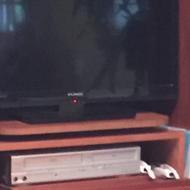 Purchased TV Black Friday 2013. Today June 5th 2016 won't turn on. Light is on but it won't turn on. Tried all suggestions and nothing. Would never purchase this brand again. TV's used to last forever. People only got rid of their black and whites for color even though the black and white still worked. It's a throwaway world now, nothing lasts anymore.

Funai TV - this company is a rip off. I purchased TV back in 2014. It lasted about two years but he will set off by yourself. It seems like every Funai product does exact same thing. Somebody needs to be looking into this company. I called customer service. They told me I had to go an hour and a half out of my way to Portsmouth. Just going there and coming back will probably cost me a new TV.

This was also bought on Black Friday (like all the other people) a couple of 2 years ago. I think the TV has a timer in it like a time bomb - just shut down while watching it and won't turn back on (virus timer to shut down). Called Funai customer service, they told me to take it to a service center (1/2 hour away), told them why would I do that if there is no warranty? Throw away TV. I know NEVER TO BUY ANY OF THEIR PRODUCTS (Magnavox, Emerson, Sanyo). For some odd reason, a lot of people got burned Black Friday at Walmart on this TV - all stop working with the same problem. This is definitely a bad brand to stay away from. This is really unbelievably and may warrant a class action suit. This TV was their replacement for Emerson that was in their ad.

I am dumbfounded as I read countless reviews for the same tv and same year it was manufactured. My tv was bought at the pawn shop. I paid $90 for it, however it worked perfectly for the 3 months that I owned it. But when I attempted to turn it on just now it wouldnt turn on... Just blink for a second or two and then seemingly just goes off. This is definitely a bad brand to stay away from. This is really unbelievably and may warrant a class action suit. Sad!

I purchased this TV Black Friday 2013 from Walmart in Huntsville, Alabama. TV blacked out and only had sound. Now tv doesn't chime in or make sound. My 6 year old note doesn't have a TV to watch. This is a bad company.

Purchased this TV as a gift for my mother black Friday 2 years ago, just stopped working about a week back. Thought it might be a random defect but guess not. Pretty terrible a company would have something like this going on.

I had a talk with this so call company, after I submitted a report to them asking them why a LCD tv goes out just as the warranty goes out and all I get was simple step such as turn the tv off, change the channels etc. like I haven't tried that once it happened. So I sent them this. I tried all those steps and a few notes to make on your end. One I work on computers building them etc so the steps you gave are a bit childish. As for the warranty I just said it just expired which shows me you don't read or take the customer seriously, but the thought of a LCD having problems within 2 years of owning it shows poor quality as well. I should have known when I read the customer report on your product. Here are some of your fans you have made.
Also I will look into this timer virus due to the fact that a few just said theirs went out about the same time mine did and the likelihood of a LCD tv going out at almost the same time and right after the warranty goes out raises an eyebrow and makes one think that a scam going on. If there is such a thing on the LCDs then I hope you have a good lawyer because I will have no problems starting a class action lawsuit.

Bought at Walmart Black Friday 2013 as have all others. It stopped working today and will go out with the trash. 2 years - not too bad for $100 at that time, would have probably paid it anyway to get 2 years plus out of it.

This was also bought on Black Friday (like all the other people) a couple of years ago. I think the TV has a timer virus. (I did not realize that I was leasing the TV when I bought it.) One of those sue happy lawyers needs to file a class action on this one. I doubt that Walmart had a hand in the design of this unit. But what does tick me off about Walmart warranties is, they make you pay for shipping back to company. When they have such a monster fleet, they need to accept THEIR extended warranted items at THEIR STORES.

Purchased this TV at Walmart as a Black Friday special. That was a $100 mistake. The TV will not power on and is only 2 years old. Same issue everyone is having. This TV is in our spare room so it wasn't used all the time. It was advertised as an Emerson in the ad. Walmart used the bait and switch on everyone. Funai, Emerson, Sanyo, Magnavox, and Kodac are all the same company so it appears the Funai is the low end division. I think between Walmart and Funai they should replace this TV that people still have working or not. It's only a matter of time until everyone experiences this issue. I will never buy a TV from Walmart or any of the brands associated with Funai. This is the 2nd TV from Walmart that has turned into a dud of a product. Live and learn.
Company Name:

Funai Electric Co.

Website:

http://www.funaiusa.com/