Researchers have found an increase in the condition over the last 40 years
09/09/2019
|
ConsumerAffairs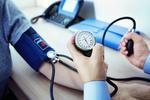 High blood pressure is something all consumers need to keep an eye on, but a new study shows that pregnant women can be especially susceptible to the condition. 
Researchers from the American Heart Association (AHA) found that cases of high blood pressure among pregnant women have been steadily increasing over the last 40 years. Those findings are dangerous because high blood pressure can be harmful to both mothers and their newborns. 
"Women who already have high blood p...
More
The products contain trace amounts of a potential human carcinogen
06/27/2019
|
ConsumerAffairs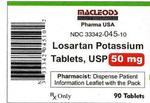 Macleods Pharmaceuticals Limited is recalling Losartan Potassium tablets and Losartan Potassium/Hydrochlorothiazide combination tablets used to treat hypertension and hypertensive patients with Left Ventricular Hypertrophy.
The products contain trace amounts of N-Nitroso N-Methyl 4-amino butyric acid (NMBA), a potential human carcinogen.
The firm has not received any reports of adverse events to date.
The following products, packaged in bottles, are being recalled:
The prod...
More
Sort By