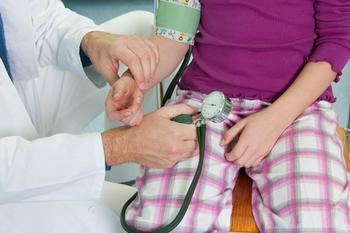 Experts found that variations between kids' arms may lead to a misdiagnosis of high blood pressure
A new study conducted by researchers from Murdoch Children's Research Institute explored some of the best practices and risks related to taking kids' blood pressure readings.
According to the team, it's important for health care professionals to measure kids' blood pressure in both arms to get the best accuracy. 
They explained that just taking the reading on one arm can misdiagnose kids' risk of having high blood pressure; however, after reading both arms, doctors can ma...