Could it be a tool to detect 'masked hypertension?'
02/02/2017
|
ConsumerAffairs

By Mark Huffman
Mark Huffman has been a consumer news reporter for ConsumerAffairs ... Read Full Bio→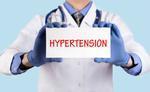 As we have recently reported, cardiologists are increasingly concerned about a condition known as "masked hypertension."
That's when a patient shows a normal blood pressure reading the one or two times a year it is taken at the doctor's office but has above normal readings during much of his or her daily routine. Doctors have said regular blood pressure checks are one way to identify patients who unknowingly suffer from high blood pressure.
Back in May, the Food and Drug ...
More
High blood pressure can cause strokes or heart attacks, but it's easily treated
02/01/2017
|
ConsumerAffairs

By Mark Huffman
Mark Huffman has been a consumer news reporter for ConsumerAffairs ... Read Full Bio→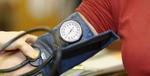 As you will undoubtedly hear several times over the next couple of weeks, February is National Heart Month, and there will be plenty of tips for staying healthy.
So here's one. Get your blood pressure checked.
High blood pressure is called "the silent killer" because many people don't know they have it. There really are no symptoms.
But when blood pumps through veins and arteries with too much pressure, it can weaken the walls of those blood vessels, increasing the chance ...
More
Sort By