The products contain trace amounts of an impurity
11/29/2018
|
ConsumerAffairs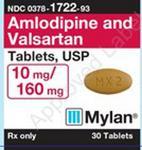 Mylan Pharmaceuticals is recalling select lots of Valsartan-containing products, used in the treatment of high bloodpressure.
The products contain trace amounts of an impurity, N-nitrosodiethylamine, which has been classified as a probable human carcinogen.
The following batches of products, distributed in the U.S. between March 2017, and November 2018, are being recalled:
Patients should contact their pharmacist or physician who can advise them about an alternative treatm...
More
Maintaining a healthy blood pressure is the key to improved heart health
11/26/2018
|
ConsumerAffairs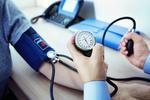 As over 100 million Americans suffer from high blood pressure, consumers should be informed of any potential treatment options available to them.
Recently, researchers from the University of Utah Health found that adhering to the latest blood pressure guidelines from the American College of Cardiology (ACC) and the American Heart Association (AHA) may be the key to preventing millions of cardiovascular issues in the coming years.
"Treating high blood pressure is a major p...
More
Sort By