Trace Amounts of N-Nitrosodimethylamine impurity were found in an active pharmaceutical ingredient
08/15/2018
|
ConsumerAffairs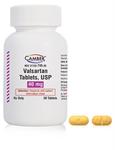 Camber Pharmaceuticals is recalling Valsartan tablets, USP, in 40-mg, 80-mg, 160-mg and 320-mg doses.
Trace Amounts of N-Nitrosodimethylamine impurity were found in an active pharmaceutical ingredient (API).
NDMA is classified as a probable human carcinogen (a substance that could cause cancer).
The company has not received any reports of adverse events to date related to this recall.
Valsartan, which was distributed nationwide by Qualanex LLC, is a prescription medication ...
More
Researchers say testing within normal limits doesn't guarantee safety
09/20/2017
|
ConsumerAffairs

By Christopher Maynard
Christopher Maynard is a New York-based writer and editor who ... Read Full Bio→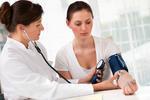 High blood pressure is generally seen as a condition that only affects adults, but a September study presented to the American Heart Association (AHA) shows that even adolescents could face dire risks from the condition.
Study author Dr. Elaine M. Urbina said that standard diagnostic testing is insufficient, meaning many teens who test within normal limits may be suffering from organ damage.
"Some adolescents may have organ damage related to blood pressure and are not tar...
More
Sort By