Researchers say one in eight Americans suffer from the condition
01/19/2017
|
ConsumerAffairs

By Mark Huffman
Mark Huffman has been a consumer news reporter for ConsumerAffairs ... Read Full Bio→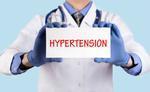 Hypertension, or high blood pressure, is called "the silent killer." Elevated blood pressure can eventually lead to heart attack and stroke, and millions of people with hypertension don't know it.
There is very effective medication to control blood pressure -- and a healthy lifestyle also helps -- but first you have to know that your blood pressure is too high.
As we first reported back in early December, doctors have begun to worry about what they call "masked hypertensi...
More
Blood pressure levels found to be higher than during doctors' office visits
12/06/2016
|
ConsumerAffairs

By Mark Huffman
Mark Huffman has been a consumer news reporter for ConsumerAffairs ... Read Full Bio→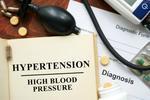 Hypertension, or high blood pressure, is a growing health concern in the U.S., mainly because of lifestyle factors. A poor diet, lack of exercise, and obesity are all contributing factors.
High blood pressure is easily treatable, but first you have to know if you are affected by it. Blood pressure is measured using a cuff that applies pressure to your arm or wrist. Unless you have one of these cuffs at home, the only time you take a reading is when you visit a healthcare...
More
Sort By