Consumer Complaints and Reviews

My Widex right hearing aid has broken down twice in less than a year. The left one only once. They are of poor quality and not recommended. I used to have Phonak and they never broke down in the 3 years I owned them. This is just a warning to anyone who has decided to go with a Widex: you will regret it!
Hi Tiki, we apologize for you poor experience and inconvenience. We always aim to ensure each user of our hearing aid technology has an optimal hearing experience and definitely want to help resolve any fit or performance issues if possible. Please contact us at correspondence@widexusa.com so when can provide any additional support for your devices.
Thank you,
Todd H.

For over 8 years I had used a Starkey Hearing aid in my Right ear and managed my life comfortably despite the fact I have Tinnitus in my Right ear. Recent review by audiologist suggested that my right ear was pretty bad and the left was also not as good and was fitted with a pair of Widex Hearing aids. I was all excited about being able to hear a lot better.
The hearing aids were fitted in Dec 2015 and sounded great in the Clinic. Walked out of the Clinic and by the time I got to the road crossing at traffic lights my head was spinning and I was losing balance. I suspected it might be the new hearing aids and turned them off and felt better. Walked to my parked car and turned the hearing aids on and could not bear the noise of just the air conditioning in the car. The last eight months have been a nightmare. I have to turn off the hearing aid to be able to listen to the person next to me in a restaurant. I just have the master and comfort settings and have to remove the hearing aids at the movies, at weddings and funerals to hear speeches, and even to watch TVs. The minute I step outdoors the Sooshing air noise is so high that I cannot even hear cars leave alone speech.
The Only time the hearing aid seems to work is when I am at home and having one on one conversations with my wife. But then I could do that even without hearing aids. I loved listening to music using my Sennheiser Wireless head phones and now that also does not work as it is not HDMI compatible with my TV and Onkyo Amplifier. I have virtually stopped talking on the Phone as it is extremely noisy. At movies I have to switch my hearing aid off. Not happy with a pair of hearing aids that cost me a Packet. Wish some one will tell me what is wrong and how to solve my problem?
Hi Ram, very sorry to hear about your device compatibility and quality issues. We believe we can help provide the optimal hearing experience that you desire with your current devices. To start that process, please contact us at correspondence@widexusa.com with your product make and model information and zip code.
Thank you,
Todd H.

While the Widex hearing aids work very well, the Bluetooth interface is far less useful. It seems the unit can only pair with one device at a time, so you must re-pair it every time you move between phone and tablet. The application often will not recognize the unit and gives no options, just a blank unresponsive screen. Turning off the tablet or phone and disconnecting the Bluetooth unit will SOMETIMES remedy the situation, but you must plug the unit into the charger to reboot it, so you must carry the charger plug with you. It is quite frustrating. Seems the designer does not use the product. Very expensive and takes weeks of waiting to get any repairs or replacements.
Hi Jerry, thank you very much for the feedback as we are always working to improve the user experience with our app. The good news is this problem has already been remedied! Not too long ago we issued a simple, no cost firmware update for the Com-Dex device to allow for pairing with multiple devices. If you can email us your provider's information at correspondence@widexusa.com, we will reach out to them to ensure they are ready to provide that update for you very soon.

I have single-side hearing loss and have worn Phonak bi-cros aids for about 5 years. Over that time, I tried using a Blue-Tooth mic and a remote for better volume and easier program adjustments. The only way I could use a telephone was to either hold it to my 'better' ear or to put it on speaker and hold my cell phone speaker next to my ear. My newest iPhone was worthless since the sound was very muffled unless on speaker. My audiologist recommended the newest Widex bi-cros -- with a Blue-Tooth Com-Dex 'remote'. While the aids seem to have more clarity, the remote is so far mostly worthless.
I have used these new aids for only a few days so everything is new. The remote is extremely difficult (and sometimes impossible) to pair with the iPhone. 'Re-boot' and sequential turning off and re-connecting the remote and each of my aids sometimes help -- most often does not. For the couple of calls that I have been able to make with the Blue-Tooth connected (thus phone audio going directly to my hearing aid), I was able to hear much better than ever before. HOWEVER, unless the things work on first connect, they're useless. I will hang on for another visit to my audiologist in a week or two -- but there's a good chance I will be returning these -- until the Widex techs and programmers iron out the glitches. (My dad always told me not to buy the first model year of a new car; he didn't know about hearing aids but maybe that advice applies.)
Hi D, we are sorry to hear of your frustrations and hope to provide a resolution to ensure you get the optimal hearing experience from your Widex products. There has since been an update to the remote capabilities so we are happy to assist you in getting that update with your local provider. Please email us at correspondence@widexusa.com so we can get started right away on your update.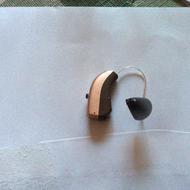 I have been wearing aids for decades and the quality of sound in Widex is excellent if you get some that work! What good is it to someone hearing impaired to have aids that quit completely every couple months, sent for repair and work for a couple days when returned? My audiologist has had wonderful patience but I'm running out of mine, programming is not the problem. They are defective (to say the least). I asked twice for replacement and they offered to exchange one free or give me a deal of $5500 for a new set, after I have paid for the ones that won't work! That's not a deal!
I took one replacement and it went in for repairs within 3 months along with the other one that worked for 2 days twice after repair and returned again. They can't fix what they sell and won't replace your "lemon" so be aware. It doesn't matter how great the sound is and I agree it is clear when programmed properly, but you may spend half your life waiting for repair, while the silent world passes you by. I'm a senior on fixed income and thousands of dollars every few years just isn't an option.
Hi Pat, we want to do all that we can to help you get the full benefit of your investment into Widex hearing aid technology. We are sorry to hear you have had to coordinate for repairs early into your purchase, but we are happy to provide an optimal resolution to ensure you receive the best hearing possible. Please contact us at correspondence@widexusa.com so we can help you with your devices. Thank you for your feedback and we hope to do all that we can to help.
How do I know I can trust these reviews about Widex USA Hearing Technology?
698,549 reviews on ConsumerAffairs are verified.
We require contact information to ensure our reviewers are real.
We use intelligent software that helps us maintain the integrity of reviews.
Our moderators read all reviews to verify quality and helpfulness.
For more information about reviews on ConsumerAffairs.com please visit our FAQ.

Widex Model V330 Fusion. This is my 4th set of hearing aids. Just got them 1 week ago. I get new ones every 5 years. All I've had is Widex Aids, no other brands. So I have no others to compare to. These are the best aids I've ever had. Hands Down. The technology has changed so much since my last ones.!! These intelligent aids, self adjust automatically depending on the noise level you're in. My wife tells me to turn up the volume on the TV! Just in the last week I've talked to two others that have the newer Widex aids and they had the same reaction I did.

Had evaluation by ENT and audiologist. Offered various brands and models. My Widex Unique hearing aids have changed my life. I love them. I can hear birds again. I can follow conversation in restaurants. I can enjoy TV. The automatic program works great and I am working with my audiologist to tweak a program for birding. I love my hearing aids. No complaints about these hearing aids. Love them.

These are the third pair of Widex hearing aids that I have owned over a period of 8-10 years, until now, all have been satisfactory. With this most recent pair, the provider has done the usual adjustments, set up the "programs" for several channels, etc. After 15 months, and several visits to the provider to address complaints, I have to rate these hearing aids no better than two stars.
The problem is clarity, especially when listening to TV, radio and worst of all, the telephone. Voices sound as though they are coming through a long tunnel and often sound like two or more people speaking at once. If any speaker has a foreign accent, it's pretty hopeless. My world of sound is pretty much a mess. The provider worked with me patiently for a while, was going to return them to the factory for a checkout, but then decided to make one more "re-tune"... after that, it became clear they weren't going to be able to fix the problem(s). Very disappointed with Widex and the provider.

I bought this through an audiologist. I have a Widex left hearing aid with the right ear transmitter to the left. The right transmitter keep making kicking sounds driving me crazy. Widex replaced it but still doing the same thing. If I turn off the right transmitter the left hearing has no problem. It is the biggest junk I ever own. I wish they can take this junk back and get a different model with hearing aid to both ears than one hearing aid and one transmitter. The transmitter interferes with some other frequencies too switching back and forth to "master". JUNK.

I will have to give credit where credit is due. Charlotte Eye, Ear, Nose and Throat have been very patient with fitting these. However, these devices just do not do the job. Battery life is minimal and I have to have them cleaned every couple of months.

My mother in law had a pair of Widex hearing aids but never wanted to put them on because of the sound of the far away noises was loudly captured and heard instead of listening to the person opposite her. The Jurong Medical center tried to improve but caused her to adamantly refused to visit due to long waiting time and results seem to be too long (few months).
Widex brand sounds not good. It may be ill affected which I believe it is not the product, but its the program for different people for different type of hearing loss. I believe in her case, is just to reduce the background noise that I learned from her explanation. I know there are hundreds of model in the market. And I also know different people had different hearing issues. I strongly belief your company has the program to reduce the background noise. So I am appealing to you for a reprogram for her pair of Widex hearing aid so that she would use it for her own benefit. I hope to hear from you.Thanks.

My husbands old hearing aids couldn't be fixed any longer. So he was fitted with a pair of Widex. With a few visits the sound was adjusted so he can hear okay, but he had to have molds made. The other little things never fit right. So after 3 tries they made the molds. Still not right. Too much feedback. It is annoying to everyone around him, so he just doesn't wear them. We are going back for another appointment to see what can be done.

Shelley WebbSenior Products Contributing Editor
Shelley Webb is a registered nurse, geriatric care manager and freelance writer who concentrates on the subjects of eldercare and health. More about Shelley→

Founded in 1956, Widex is a hearing aid manufacturer based in Denmark. Widex is a hearing aid industry leader, ranking among the top six manufacturers worldwide. Its products are sold through independent clinical practices in over 100 countries. Widex specializes in innovative digital technology. In fact, Widex invented the first digital in-the-ear hearing aid.
Product selection: Widex offers solutions for many hearing issues, including tinnitus, single-sided deafness and more. It carries a wide selection of in-the-ear and over-the-ear devices to suit your needs. Widex also offers a line of hearing aids, called UNIQUE, that connect wirelessly to a communication device called a COM-DEX to stream telephone calls, music and more.
Range of options for children and babies: Most hearing aid companies offer one or two models that are appropriate for use with children. Widex, however, offers a line of aids for children to optimize sound quality. Widex has also created a hearing aid specifically for babies for a secure, safe fit on the smallest patients.
Made for iPhone: The Widex Beyond is a new model of hearing aid made specifically to interface with the iPhone. The Beyond app allows you to swipe through intuitive commands such as volume controls, changing between sound programs and streaming music.
Customer support: You will be fitted for your Widex hearing aids at an independent clinic, such as an audiologist or ENT office, and your hearing professional can help you with most questions related to your hearing aids. For questions specifically about the device, you can contact the Widex customer support team through their website.
Helpful website: You can utilize the Widex website to find information about hearing loss, take a free online hearing test and locate a Widex distributor near you. You can also download brochures, manuals and more, or find information on hearing aid care.
Best for aging listeners, people with acquired or progressive hearing loss and children with hearing difficulties.
Widex Hearing Aids Company Profile
Company Name:

Widex USA Hearing Technology

Company Type:

Private

Address:

185 Commerce Drive

City:

Hauppauge

State/Province:

NY

Postal Code:

11788

Country:

United States

Website:

http://www.widexusa.com/