Find the Best Hearing Aids in San Antonio, TX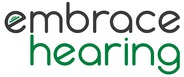 45-day trial
RIC and IIC models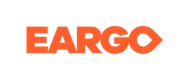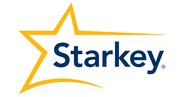 30-day trial
RIC, BTE, ITE models
Top 8 San Antonio Hearing Aid Stores and Audiologists

AccuQuest Hearing Centers San Antonio
Read Author Review

Provides free hearing evaluations and free annual testing. Runs a referral program and a battery club that offers discounts. Accepts many insurance providers and assistance programs. Two financing options available.

Chat with a ConsumerAffairs decision guide

Live agent
Alamo Hearing Aid & Audiological Service
Read Author Review

Provides hearing-health surveys on its website. Offers both in-house and bank-approved financing. Publishes an online guide to hearing aids, including numerous patient resources.

Chat with a ConsumerAffairs decision guide

Live agent
Audicles Hearing Services
Read Author Review

Specializes in children's hearing services. Offers lowest-price and 30-day money-back guarantees. Provides complimentary annual checkups, discounts for veterans and free batteries for the life of the hearing aid.

Chat with a ConsumerAffairs decision guide

Live agent
Connect Hearing San Antonio
Read Author Review

Offers free hearing tests and no-money-down, two-week trials. Provides three years of free batteries, a three-year manufacturer repair warranty and three years of loss and damage coverage for all hearing aids.

Chat with a ConsumerAffairs decision guide

Live agent
HearingLife San Antonio
Read Author Review

Offers free hearing assessments and online self-evaluations. Accepts most major insurance and has financing options. Sells 360 models of hearing aids online. Provides trade-in and upgrade specials.

Chat with a ConsumerAffairs decision guide

Live agent
NewSound Hearing Centers San Antonio
Read Author Review

Offers online hearing tests and free hearing screenings. Provides a free custom upgrade when you book an appointment online. Performs hearing aid consultations, hearing aid repair, ear cleanings and tinnitus treatment.

Chat with a ConsumerAffairs decision guide

Live agent
Puretone Hearing Aid Center
Read Author Review

Lists specials on its website. Helps with tinnitus therapy. Offers unlimited hearing aid cleanings and inspections for the life of the product. Performs on-site repair services.

Chat with a ConsumerAffairs decision guide

Live agent
San Antonio Custom Hearing
Read Author Review

Performs hearing services either in your home or at its clinic. Offers free hearing tests. Sells hearing protection and listening devices as well as standard hearing aids.

Chat with a ConsumerAffairs decision guide

Live agent

People of every age have difficulty hearing, and about 20% of people in the U.S. experience problems with hearing loss. According to the Centers for Disease Control, veterans are 30% more likely than civilians to have a severe hearing impairment, so hearing loss is a citywide problem among San Antonio's high population of military members (approximately 250,000 veterans and 80,000 active-duty personnel). If you're struggling with hearing loss or deafness, visit an audiologist in San Antonio to help find a solution.
How much do hearing aids cost in San Antonio?
Hearing aids in San Antonio generally cost between $700 and $3,500, depending on their style and functions. Traditional behind-the-ear (BTE) hearing aids are usually less expensive, while custom-molded invisible hearing aids cost significantly more. Another price factor is technological features, such as Bluetooth connectivity and advanced sound amplification. Finally, things like battery life, servicing and the warranty play a part in the cost of the device.
How can I pay for hearing aids in San Antonio?
Hearing aids can be expensive, and most health insurance carriers do not cover them. If you're on a budget, there are aid organizations and payment plans that help you find affordable hearing aids in San Antonio. Looking into a medical credit company is a viable option, and shopping online or at larger stores may lead to finding cheaper hearing aids in San Antonio. Many hearing aid providers and audiologists in San Antonio offer discounts or coupons, as well.
Several organizations provide financial assistance to San Antonio residents with hearing loss so they can visit an audiologist and get the help they need.
San Antonio Hearing Aids FAQ
Where do I get a hearing aid fitting in San Antonio?

Audiologists in San Antonio perform fittings to help you understand the size of hearing aid you need. Several of the San Antonio audiologists on our list provide free fittings as part of the hearing aid purchasing process. Some hearing aid companies don't require a fitting because they send you several size options to try before you purchase your hearing aid.

Does Medicare cover hearing aids in Texas?

No, Medicare does not cover the cost of hearing aids. However, several different groups and programs can help you afford hearing aids in Texas.

Where can I get a hearing aid repair in San Antonio?

Most audiologists in San Antonio offer repair services. If your device needs to be sent away for more comprehensive service, many audiologists lend out hearing aids so that you don't have to go without a device while yours is being repaired.
Hearing loss resources in San Antonio, TX
San Antonio residents looking for resources and more information about hearing loss should check out the following organizations:
Thank you, you have successfully subscribed to our newsletter!
San Antonio hearing aid company information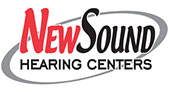 NewSound Hearing Centers provides customers with a complete visual and diagnostic hearing screening combined with a lifestyle assessment to get a full understanding of their hearing needs. It schedules a follow-up appointment after 30 days to verify hearing aid fit and give customers a chance to take advantage of the company's 60-day exchange period and comprehensive warranty plan.
Address: 7410 Broadway St., San Antonio, TX 78209
Phone: (210) 941-1123
Hours: M - F: 9am - 5pm
Website: newsoundalamoheights.com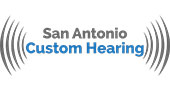 San Antonio Custom Hearing provides custom-molded hearing aids, hearing protection, tinnitus management, wax removal and custom earplugs. The company also offers pediatric services and a mobile hearing test to service customers who cannot come into its office. It carries hearing aids from nine different manufacturers along with a wide range of accessories and high-tech options. SACH accepts more than two dozen different insurance plans.
Address: 1919 Oakwell Farms Parkway., Ste. 254, San Antonio, TX 78218
Phone: (210) 268-8229
Hours: M - F: 10am - 5pm
Website: sacustomhearing.com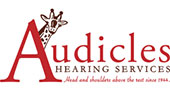 Audicles Hearing Services offers custom-fitted hearing aids. The company helps customers of all ages but specializes in working with children. Audicles matches competitors' prices and has an extensive warranty and guarantee program. It also provides hearing tests, counseling services, hearing aid cleanings and adjustments.
Address: 8620 N. New Braunfels Ave., Ste. 220, San Antonio, TX 78217
Phone: (210) 820-0525
Hours: M - F: 9am - 5pm
Website: audicles.com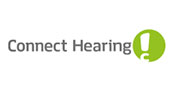 Connect Hearing is a nationwide chain of hearing centers that specializes in hearing testing, hearing aids and hearing protection. It offers customers a comprehensive warranty and a two-week trial period. Connect has financing options and works with several insurance carriers. Prospective customers can take a preliminary online hearing test on its website.
Address: 5841 NW Loop 410, Ste. 107, San Antonio, TX 78238; Multiple locations
Phone: (210) 293-1133
Hours: M - F: 8:30am - 5pm
Website: clinics.connecthearing.com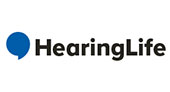 HearingLife is a national network of hearing centers that tests, diagnoses and treats hearing loss. Customers receive personal counseling and get to try out listening devices before purchasing. The company has Bluetooth and rechargeable hearing aids available as well as more standard in-ear or over-ear options. It also performs on-site hearing aid repairs. 
Address: 6609 Blanco Road, Ste. 115, San Antonio, TX 78216; Multiple locations
Phone: (210) 741-9275
Hours: M - F: 9am - 5pm
Website: hearinglife.com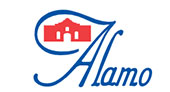 Alamo Hearing Aid & Audiological Service specializes in state-of-the-art hearing technology. It works with seven manufacturers to offer standard testing and fitting services as well as custom-molded hearing aids and sound management gear for musicians. Alamo is part of the American Academy of Audiology and the American Speech-Language-Hearing Association.
Address: 7400 Louis Pasteur Drive, Ste. 102, San Antonio, TX 78229
Phone: (210) 614-3751
Hours: M - F: 9am - 5pm
Website: alamohearing.com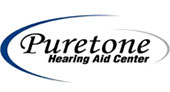 Puretone Hearing Aid Center is a comprehensive hearing care company that offers hearing testing, hearing aid fitting, tinnitus therapy, hearing protection and hearing aid repair. Puretone diagnoses hearing loss and gives you the treatment options you need to make the best decision for your future hearing health. The one-stop shop identifies your hearing difficulties and fits you with the listening device you need to improve your quality of life.
Address: 2903 N. St. Mary's St., Ste. B, San Antonio, TX 78212; Multiple locations
Phone: (210) 463-5996
Hours: M - F: 9am - 12pm; 1pm - 5pm
Website: puretonehearingaidcenters.com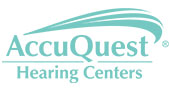 AccuQuest Hearing Centers provides comprehensive hearing testing and hearing aid services. Each hearing aid it sells comes with a 30-day trial period, and most come with a three-year complete service warranty with additional damage and loss coverage. AccuQuest also performs free in-office cleanings, repairs and adjustments. The company carries options from nine different manufacturers and accepts trade-ins.
Address: 2040 Babcock Road, Ste. 300, San Antonio, TX 78229; Multiple locations
Phone: (210) 384-2315
Hours: M - Th: 9am - 4pm; F: 8:30am - 3pm
Website: accuquest.com
You're signed up
We'll start sending you the news you need delivered straight to you. We value your privacy. Unsubscribe easily.