Find the Best Hearing Aids in Miami, FL

Label
Authorized Partner
Company name
Logo
Contact
Summary

AUTHORIZED PARTNER

Call Now Toll Free

(888) 267-1753 Get Pricing

Limited warranty
RIC, BTE, ITE models

Label
Authorized Partner
Company name
Logo
Contact
Summary

AUTHORIZED PARTNER

Call Now Toll Free

(844) 832-5401Learn More

3 year limited warranty
RIC and IIC models

Label
Authorized Partner
Company name
Logo
Contact
Summary

AUTHORIZED PARTNER

Get Pricing

1-2 year limited warranty
ITC models
Top 9 Miami Hearing Aid Stores and Audiologists

Allied Hearing Centers
Read Author Review

Gives free hearing consultations. Provides free cleaning and hearing aid evaluations. Offers online discounts. Includes comprehensive warranties, 30-day evaluation periods and 60-day exchange periods.

Alonso Hearing Aid
Read Author Review

Offers a wide range of hearing aids. Fits any hearing aid from any manufacturer. Performs on-site maintenance and servicing. Free, no-commitment trial program and financing available.

Greater Miami Audiology
Read Author Review

Sells hearing aids from six different manufacturers. Spanish-speaking representatives available. Offers financing. Specializes in state-of-the-art technology. Performs on-site service and maintenance.

Hear 4 U Audiology
Read Author Review

Offers adult and child hearing care. Online appointment scheduling available. Free online hearing test. Provides many online resources. On-site repair services.

Hear Again America Miami
Read Author Review

Offers a $100 military and veteran discount. Free hearing test available. Provides online appointment inquiries and chat services. Carries hearing aids from several different makers.

HearUSA Miami
Read Author Review

Offers a free hearing screening. Includes a 100% satisfaction guarantee on all products and services and a 60-day risk-free money-back guarantee. Gives a complimentary gift card with hearing screenings.

Kendall Audiology
Read Author Review

Works with patients of all ages but specializes in pediatric audiology. Spanish-speaking staff available. Offers online appointment scheduling. Financing options available.

New Generation Hearing
Read Author Review

Offers same-day service and instant fittings. Performs diagnostic, balance, vestibular and audiology tests. Works with a dozen different insurance providers as well as industry organizations. Spanish-speaking staff available.

South Florida ENT Associates
Read Author Review

Offers online appointment scheduling. Performs on-site maintenance and repairs. Specializes in working with children. Accepts most insurance providers. Spanish-speaking representatives available.

Out of cities with at least 100,000 people, Miami has the second-highest percentage of individuals with disabilities in the nation. While senior citizens are the most prevalent group with hearing loss, it can affect people of every age. Aging, exposure to loud environments and accidents can all affect hearing and cause someone to seek the help of hearing aids or assistive listening devices.
Cost of hearing aids in Miami
Affordable hearing aids in Miami can be challenging to find. Hearing aids cost, on average, $2,300 per ear, but can be as expensive as $5,000. Advanced technology — like Bluetooth capabilities — increases the price of a hearing aid. Smaller, in-ear styles cost more than over-the-ear units, and anything that connects to your phone has a higher price tag as well.
Many of the companies on our list offer discounts for specific groups of people, such as seniors, active-duty military personnel and first responders.
How can I pay for hearing aids in Miami?
Most major insurance companies do not cover assistive hearing devices. However, Medicaid in Florida offers benefits when the patient has moderate or more significant hearing loss. Also, your medical flexible spending account (FSA) can reimburse the cost of a hearing aid. If you are a veteran, the Department of Veterans Affairs can usually provide support. If the price is still a factor, there are aid organizations, payment plans and other options that can help.
Miami hearing aid FAQ
Where do I get a hearing test in Miami?

The University of Miami Health System's Ear Institute is globally known for research, evaluation and treatment. Many of the companies listed above also provide hearing tests as part of their services. Remember, some companies do not require a formal hearing test; instead, they use a customer's hearing experiences to provide the correct hearing aids.

What type of hearing aid accessories are available in Miami?

Hearing aid accessories include cleaning products, charging or docking stations, replacement tubes, dryers and dehumidifiers. You can purchase most of these items in-store or online from a specialty retailer.

Do hearing aids come with a warranty?

Most of the businesses we list offer a warranty with the hearing aids they sell, and there is usually a manufacturer warranty included with the device too. Most offices cover repairs, and some also cover batteries, loss and damage.

Where can I buy hearing aid batteries in Miami?

Pharmacies, hearing aid specialty stores, large box stores and online companies usually sell hearing aid batteries. Rechargeable hearing aids or rechargeable batteries are also an option.
Hearing loss resources in Miami, FL
Miami residents looking for more information on hearing loss resources and programs in the area should check out the following:
Thank you, you have successfully subscribed to our newsletter!
Miami hearing aid company information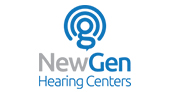 New Generation Hearing offers a wide variety of tests to determine hearing loss severity and what devices a customer needs. It performs custom fittings and regular follow-up care to ensure customer satisfaction. The office is familiar with major insurance carriers, Medicare, Medicaid and industry groups that offer hearing care. Its two South Florida offices specialize in making older customers comfortable with the newest assistive hearing technology.
Address: 3431 SW 107th Ave., Miami, FL 33165
Phone: (305) 306-0926
Hours: M - F: 9am - 5pm
Website: newgenhearing.com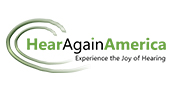 Hear Again America serves customers from multiple Miami-area locations. Its services include tinnitus treatment, tympanometry testing, speech testing, industrial hearing screening, bone conduction testing, earmold fitting, diagnostic hearing exams and hearing aid fitting and repair. Hear Again America offers seven different types of in-ear and over-the-ear hearing aids, as well as Bluetooth and rechargeable options. It also makes protective hearing equipment to prevent future hearing loss. Customers who take advantage of the company's free hearing test earn a complimentary gift card.
Address: 7600 SW 57th Ave., Ste. 125, South Miami, FL 33143; Multiple locations
Phone: (786) 220-2118
Hours: M - F: 9am - 5pm
Website: hearagainamerica.com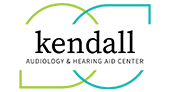 Kendall Audiology performs hearing assessments, hearing aid fittings, tinnitus treatments, cerumen treatments and the custom-molding of hearing protection. It offers a free trial and a two-week follow-up to ensure every customer is satisfied. The office specializes in working with children and offers a broad array of assistive listening devices. Kendall Audiology offers a four-year warranty and free office visits during the length of the warranty. It performs on-site maintenance and service, including same-day fixes and low-cost repairs of hearing aids bought elsewhere.
Address: 9150 SW 87th Ave., Ste. 103, Miami, FL 33176
Phone: (305) 595-1530
Hours: M - F: 9am - 5pm
Website: theaudiologyctr.com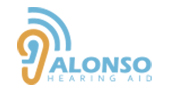 Alonso Hearing Aid's physicians are licensed and board-certified instrument specialists. It offers comprehensive hearing evaluations and diagnostics, and it specializes in industrial hearing screenings. It evaluates customers and, if needed, fits a hearing aid to suit their needs and price range. Alonso Hearing Aid offers a trial program to ensure the perfect fit. It uses digital and video equipment for hearing loss diagnosis and proper hearing aid fitting. Hearing instrument specialists teach proper care and maintenance and provide service as-needed on the products they sell.
Address: 7801 Coral Way, Ste. 113, Miami, FL 33155
Phone: (305) 266-1530
Hours: M - F: 9am - 5pm
Website: alonsohearingaid.com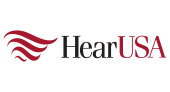 HearUSA has 10 hearing centers in the Miami area where they offer free hearing screenings for new patients and free annual hearing check-ups for current customers. It stocks more than 250 different models of hearing aids, ensuring you find the perfect fit and comfort level. Its staff reviews your medical history, performs a physical examination of your ears, gives diagnostic tests and provides you with the best option. It offers online chat and scheduling options during regular business hours.
Address: 10701 SW 38th St., Miami, FL 33165; Multiple locations
Phone: (305) 225-5471
Hours: M - F: 8:30am - 5pm
Website: hearusa.com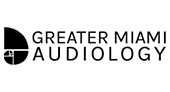 With two Miami-area locations, Greater Miami Audiology provides tinnitus treatment as well as hearing, balance and dizziness evaluations. In addition to standard hearing services and hearing aid fitting services, it offers swim plugs, in-ear monitors, assistive listening devices and ear wax removal. Greater Miami Audiology handles cochlear implants and bone-anchored hearing systems. This large office has several board-certified and licensed physicians to handle a wide array of hearing complaints.
Address: 3661 S. Miami Ave., Ste. 407, Miami, FL 33133
Phone: (305) 722-6125
Hours: M - F: 9am - 5pm
Website: greatermiamiaudiology.com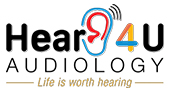 Hear 4 U Audiology has offices in Miami, South Florida and the Keys, with additional locations in Panama and the Dominican Republic. It offers comprehensive hearing care through audiologic evaluations. In addition to hearing aids fitting services, Hear 4 U Audiology provides custom-fit hearing protection, tinnitus treatment and industrial hearing tests. It specializes in working with children and provides Auditory Brainstem Response (ABR) test for infants as well as speech perception tests and acoustic reflex tests.
Address: 17670 NW 78th Ave., Ste. 201, Miami, FL 33015
Phone: (305) 403-9724
Hours: M - F: 8:30am - 5pm
Website: hear4uaudiology.com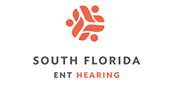 South Florida ENT Associates combines ear, nose and throat services with ear care and audiological services. This full-service medical office employs more than 50 board-certified doctors and specialists. It can provide hearing aids and surgical options, and it specializes in cochlear implants for the most complicated and difficult hearing cases. South Florida ENT Associates works with infants and young children who experience congenital hearing loss.
Address: 4302 Alton Road, Ste. 115, Miami, FL 33140; Multiple locations
Phone: (305) 667-4515
Hours: M - F: 8am - 5pm
Website: sfenta.org/treatments/audiology-and-hearing-aids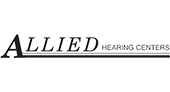 Allied Hearing Centers provides comprehensive hearing assessment and care. Its free consultations include a visual and diagnostic hearing screening. The office also assesses your lifestyle to ascertain your hearing needs and provide options for hearing aids and listening devices to improve your quality of life. Allied Hearing Centers provides unlimited cleaning and adjustments after an intensive fitting period to ensure your hearing aid is perfect. It can perform remote adjustments and offers unlimited office visits for the length of the hearing aid's warranty.
Address: 2100 E. Hallandale Beach Blvd., Ste. 101, Hallandale Beach, FL 33009
Phone: (954) 665-2447
Hours: M - F: 9am - 5pm
Website: alliedhearinghallandale.com
You're signed up
We'll start sending you the news you need delivered straight to you. We value your privacy. Unsubscribe easily.