Best Hearing Aids in Orlando, FL


Written by
Hearing aids help those who are hard of hearing or deaf, but choosing the right hearing aid style and features for your lifestyle is challenging. We created a guide of helpful hearing aid tips and the best hearing aid providers and audiologists in the Orlando, Florida, metro area.
Why trust ConsumerAffairs?
Our recommendations are based on what reviewers say.
4,315,041 reviews on ConsumerAffairs are verified.
We require contact information to ensure our reviewers are real.
We use intelligent software that helps us maintain the integrity of reviews.
Our moderators read all reviews to verify quality and helpfulness.
Top 9 Orlando Hearing Aid Stores and Audiologists

Read Author Review

Sells tinnitus-specific hearing aid options. Offers convenient online appointment scheduling. Gives online discounts.

Chat with a ConsumerAffairs decision guide

Live agent
Read Author Review

Offers various specials, including a free demo and trial of latest technology. Provides personalized hearing aid fittings with no-obligation trial. Includes free aural rehabilitation.

Chat with a ConsumerAffairs decision guide

Live agent
Read Author Review

Provides custom ear protection, including monitors and earbuds. Offers special financing with CareCredit or a Wells Fargo Health Advantage credit card. Includes a satisfaction guarantee.

Chat with a ConsumerAffairs decision guide

Live agent
Read Author Review

Provides treatment for tinnitus and hearing loss. Employs a certified audioprosthologist and board-certified hearing instrument specialists. Has locations across Florida, including Winter Park.

Chat with a ConsumerAffairs decision guide

Live agent
Read Author Review

Provides complimentary hearing health consultation. Assesses eligibility for free CaptionCall phone. Offers discounts to veterans and active-duty military personnel.

Chat with a ConsumerAffairs decision guide

Live agent
Read Author Review

Offers free consultations and lifestyle discussions to choose your hearing aid. Provides hearing tests, audiology and hearing services. Sells hearing aid batteries and accessories.

Chat with a ConsumerAffairs decision guide

Live agent
Read Author Review

Offers free hearing screening on first visit. Sells more than 250 high-quality hearing aid models. Uses pure tone hearing test and speech test to determine hearing loss level.

Chat with a ConsumerAffairs decision guide

Live agent
Read Author Review

Provides complimentary hearing assessments. Sells cutting-edge hearing aids with NeuroTechnology. Offers flexible monthly payment options with 0% interest through Health Credit Services and CareCredit.

Chat with a ConsumerAffairs decision guide

Live agent
Read Author Review

Provides online hearing test with a hearing loss simulator. Offers free tinnitus testing. Includes loss and damage insurance on all purchases. Sells Livio AI hearing aids.

Chat with a ConsumerAffairs decision guide

Live agent

People of all ages in Orlando experience hearing loss, including those born without the ability to hear or those who developed tinnitus over time. The Centers for Disease Control reports that about 48 million adults in the U.S. and around 800,000 Florida residents experience some form of hearing loss. Many companies in Orlando help diagnose hearing loss and provide solutions to help improve your quality of life.
How much do hearing aids cost in Orlando?
The average price for a pair of hearing aids in Orlando is around $4,400. The cost of hearing aids depends on a few factors, including:
Style of hearing aid: Whether you choose a traditional behind-the-ear (BTE) style or a custom-fitted, invisible-in-the-canal (IIC) device affects the cost of your hearing aid. People with active lifestyles often prefer a more secure fit, but many Orlando residents opt for the more affordable traditional look. Discuss your level of activity with your audiologist to see which style works best for you.
Features: Hearing aids have made huge technological leaps in the past few decades. Some include digital sound processing, and others can connect to your smartphone with Bluetooth. Discuss what features best suit your budget and lifestyle with your audiologist.
Hearing aids with the latest technology costs more than a basic behind-the-ear option. The cost is also affected depending on whether the hearing aid uses a disposable or rechargeable battery. You may also pay more if lifetime adjustments are included in the price.
How can I pay for hearing aids in Orlando?
Hearing aids can be expensive, but there are many organizations in the Orlando area that provide financial assistance for residents with hearing loss. Not all insurance providers cover hearing aids, so having professional resources to help with this cost is important.
Local assistance:
The HIKE Fund Inc. provides hearing aids and assistive devices to low-income children from birth to age 20.
Nationwide assistance:
Low-income families can receive assistance for buying hearing aids in Orlando with the help of Hear Now, an application-based program from Starkey Hearing Foundation.
Active-duty military who meet hearing loss requirements can receive assistance through TRICARE benefits. Hearing loss of at least 40 dB HL in one or both ears is required for eligibility in this program.
The Department of Veterans Affairs and Retiree-At-Cost Hearing Aid Program helps retired military personnel purchase hearing aid at lower rates. These resources are only for retired military and do not cover their dependents.
Orlando hearing aid FAQ
Does Medicare cover hearing aids in Florida?

Original Medicare does not cover hearing aids. If your child is eligible for Medicare, the HIKE Fund provides hearing aids and assistive devices low-income children up to the age of 20.
Where can I buy hearing aid batteries in Orlando?

Many Orlando Florida audiology practices sell hearing aid batteries. You may be able to purchase them for a lower cost elsewhere, including many retail stores.
Do hearing aids come with a warranty in Orlando?

Most hearing aids in Orlando come with a warranty, but warranties vary by manufacturer and retailer. Ask how long the warranty lasts and what it covers before purchasing a device.
Where can I get a hearing aid repaired in Orlando, FL?

Most audiologists in Orlando offer hearing aid repairs. If the hearing aid requires extensive work, it may need to be sent to the manufacturer. Many audiology practices have loaner hearing aids for these instances.
Hearing loss resources in Orlando
There are many hearing loss resources for those needing help in the Orlando metro area, including:
Thanks for subscribing.
You have successfully subscribed to our newsletter! Enjoy reading our tips and recommendations.
Orlando hearing aid company information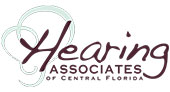 Hearing Associates of Central Florida provides audiology and hearing services, hearing aids and hearing aid batteries. It offers free consultations and demonstrations of available hearing solutions. The company sells hearing aids from Oticon, Phonak, Signia, Unitron and ReSound. The audiologists on staff offer cochlear implant mapping, auditory processing disorder evaluations and DIID therapy. Hearing Associates of Central Florida accepts many insurance plans.
Address: 1460 Lake Baldwin Lane, Orlando, FL 32814
Phone: (407) 898-2220
Hours: M - T: 8am - 5pm; W - Th: 8am - 4pm; F: 8am - 3pm
Website: orlandohears.com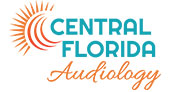 Central Florida Audiology diagnoses and finds solutions for tinnitus, hearing loss and balance disorders. Its advanced digital hearing instruments are invisible, comfortable and provide superior sound. The office's audiologist performs hearing tests and offers tinnitus treatment options through aural rehabilitation. The company also fits patients with cochlear implants, which helps those with severe hearing loss or deafness understand speech and interpret sound.
Address: 1120 E. Semoran Blvd., Apopka, FL 32703
Phone: (407) 378-4870
Hours: M - F: 9am - 5pm
Website: centralfloridaaudiology.com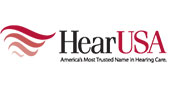 HearUSA is a leading hearing health company that offers more than 250 hearing aid models. These include completely-in-the-canal, in-the-canal, open-fit-behind-the-ear, in-the-ear and behind-the-ear styles, all of which suit different types of hearing loss. The company also sells a variety of hearing enhancement products, including doorbells, fire alarms, telephone/television amplifiers, pocket talkers and telecaption devices. HearUSA offers a free hearing screening during your first visit.
Address: 7512 Dr. Phillips Blvd., Ste. 90, Orlando, FL 32819
Phone: (407) 849-6520
Hours: M - F: 8:30am - 5pm
Website: hearusa.com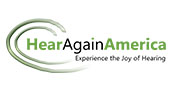 Hear Again America is committed to offering professional-quality hearing health care services in Florida. It provides hearing aid evaluations, hearing tests and industrial hearing testing. The company performs hearing aid consultations to help you choose from the many brands of hearing aids it sells, which include Starkey, Unitron, Bragi Dash Pro, Signia, Widex, Oticon and Phonak models. The company also handles hearing aid repair, auditory processing evaluations and tinnitus treatment.
Address: 8068 S. Orange Blossom Trail, Orlando, FL 32809
Phone: (407) 859-7005
Hours: M - F: 9:30am - 5pm; Sat: 10am - 4pm
Website: hearagainamerica.com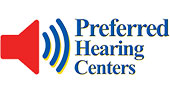 Preferred Hearing Centers provides comprehensive hearing rehabilitation solutions in Orlando. Its team creates hearing loss rehabilitation plans with suggestions on how to improve hearing with cochlear implants, assistive devices or hearing aids. The office helps with tinnitus, hearing clarity and cognitive functioning. Preferred Hearing Centers offers hearing aids from Phonak, ReSound, Starkey, Oticon, Widex, Unitron, Signia and Rexton. It also provides ear wax removal, pediatric hearing care and hearing aid repairs, adjustments and maintenance.
Address: 6044 S. Orange Ave., Orlando, FL 32809
Phone: (407) 349-4270
Hours: M - F: 8:30am - 4:30pm
Website: preferredhearingcenters.com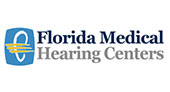 Florida Medical Hearing Centers offers hearing tests, hearing aid consultation, hearing aid repair and hearing aid maintenance. The office sells hearing aids from Phonak, Signia, Audina, Sonic, Lyric and Widex. Florida Medical Hearing provides tinnitus night therapy using the Levo system.
Address: 501 Orlando Ave., Ste. 239, Winter Park, FL 32789
Phone: (407) 960-4770
Hours: M - F: 9am - 5pm
Website: floridamedicalhearing.com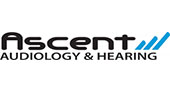 Ascent Audiology & Hearing provides hearing consultations and hearing aid consultations, repairs and cleaning. Its professional team helps you choose from one of its many types of hearing aids, including behind-the-ear, in-the-ear, invisible, rechargeable, receiver-in-canal and smartphone-compatible. Ascent Audiology conducts tinnitus treatment testing in its office and provides hearing aids with Multiflex Tinnitus technology.
Address: 11602 Lake Underhill Road, Ste. 130, Orlando, FL 32825
Phone: (407) 635-8497
Hours: M - 5: 9am - 5pm
Website: ascentaudiologywaterfordlakes.com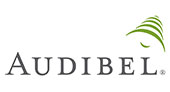 Audibel Hearing Center offers personalized hearing care services, including diagnostic evaluations, rehabilitation tools and hearing aid consultations, fittings and repair. The office provides advanced hearing aid technology options, including tinnitus-specific hearing aids and all basic hearing aid styles. Audibel Hearing Center also creates custom earmold impressions for hearing protection.
Address: 7007 University Blvd., Winter Park, FL 32792
Phone: (321) 972-6888
Hours: M - F: 9am - 4:30pm
Website: audibelcentralflorida.com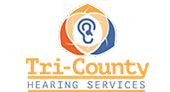 Tri-County Hearing Services treats hearing loss and tinnitus. The business offers comprehensive diagnostic audiological evaluations with video otoscopy. Computerized hearing aid analysis allows its team to provide informed advice on which hearing aid to choose. The office sells wireless, digital, custom and invisible hearing aids with a variety of accessories like batteries, noise protection and custom earmolds.
Address: 8958 Conroy Road, Orlando, FL 32835
Phone: (407) 784-0152
Hours: M - F: 9am - 5pm
Website: tricountyhearingservices.com
Comparing
×
You're signed up
We'll start sending you the news you need delivered straight to you. We value your privacy. Unsubscribe easily.