Find the Best Hearing Aids in Memphis, TN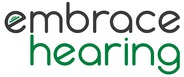 45-day trial
RIC and IIC models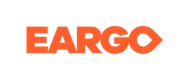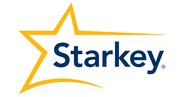 30-day trial
RIC, BTE, ITE models
Top 10 Memphis Hearing Aid Stores and Audiologists

Arnold Hearing Aid Company
Read Author Review

Offers industrial workplace hearing protection help. Provides online hearing quiz to learn more about hearing loss and provide helpful information. Performs tinnitus treatment services for patients of all ages.

Chat with a ConsumerAffairs decision guide

Live agent
DeSoto Eye & Ear
Read Author Review

Offers an online hearing test. Provides hearing aid financing options. Tinnitus treatment services available. Sells assistive listening devices.

Chat with a ConsumerAffairs decision guide

Live agent
ENT Memphis
Read Author Review

Provides hearing evaluations as well as tonsil and ear infection treatments for children. Offers a flex-trial program for patients to try hearing aids for a few weeks at no charge. Assistive listening devices available.

Chat with a ConsumerAffairs decision guide

Live agent
Hearing & Balance Centers of West Tennessee
Read Author Review

Provides an online hearing survey. Performs evaluations for auditory process disorders. Offers hearing aid evaluation, selection, dispensing and fitting services.

Chat with a ConsumerAffairs decision guide

Live agent
Hearing Solutions Memphis
Read Author Review

Performs tinnitus treatment services. Offers industrial workplace hearing protection. Provides a hearing quiz online. Sells caption call phones and CapTel captioned telephones.

Chat with a ConsumerAffairs decision guide

Live agent
Memphis Audiology
Read Author Review

Provides audiological evaluations from licensed audiologists. Offers custom hearing protection, including hunting and shooting noise protection. Sells musician monitors and custom earplugs.

Chat with a ConsumerAffairs decision guide

Live agent
Memphis Hearing Aid
Read Author Review

Offers online hearing tests. Specializes in tinnitus treatment. Sells numerous types of hearing aids, including wireless accessories and rechargeable batteries.

Chat with a ConsumerAffairs decision guide

Live agent
Memphis Speech and Hearing Center
Read Author Review

Evaluates the need for hearing aids for infants to adults. Offers orientations to assure proper use. Conducts research and provides early identification programs.

Chat with a ConsumerAffairs decision guide

Live agent
Professional Audiological Services
Read Author Review

Sells both adult and pediatric hearing aids. Diagnoses auditory processing disorders. Provides on-site hearing testing for industrial settings.

Chat with a ConsumerAffairs decision guide

Live agent
Taylor Hearing Centers
Read Author Review

Performs comprehensive hearing evaluations. Sells technologically advanced hearing aids. Provides personalized hearing aid fittings. Offers custom swimmer molds and earplugs.

Chat with a ConsumerAffairs decision guide

Live agent

Memphis residents of all ages experience hearing loss. Older adults, workers in high-noise occupations and those born with hearing loss are affected. The Centers for Disease Control & Prevention reports that almost 30% of working adults have some type of hearing loss. A properly fitted and functioning hearing aid can help them regain hearing and enjoy the sounds they have been missing.
Memphis hearing aid cost
In Tennessee, the average cost of a pair of hearing aids is about $3,000. The total price of hearing aids depends on the features associated with the device. Some factors that affect the price of a hearing aid include the style, size and technology features. For instance, hearing aids that can connect to phones or tablets and other smart devices via Bluetooth cost more than a basic, behind-the-ear hearing aid.
How do I pay for hearing aids in Memphis?
While hearing aids can be expensive in Memphis, some organizations provide financial assistance to those with hearing loss or deafness. Ultimately, very few insurance providers cover hearing aids, so having these resources is crucial to make them affordable.
Local assistance:
Hearing and Speech Foundation is a nonprofit organization in Tennessee that offers those with limited financial resources the ability to purchase hearing aids and assistive living devices.
Hear Nashville is a hearing aid collection and recycling program that offers hearing aids to qualified, low-income residents in Middle Tennessee.
The Friends of Tennessee's Babies with Special Needs provides hearing devices on loan up to 60 days at no cost for children up to 3 years old who live in Tennessee. The hearing aids must be checked out by licensed audiologists with pediatric experience.
Nationwide assistance:
Active-duty military family members who meet specific hearing loss requirements can receive financial assistance with the TRICARE benefit. To be eligible, an individual must have hearing loss of at least 40 dB in one or both ears.
The Department of Veterans Affairs and Retiree-At-Cost Hearing Aid Program both offer retired military personnel the ability to purchase a hearing aid at discounted prices.
Memphis hearing aid FAQ
Are hearing amplifiers the same as hearing aids?

No, they are not the same. Hearing aids are for those who are deaf or hard of hearing, while hearing amplifiers help amplify sounds for those who can already hear. Hearing amplifiers do not work for individuals who are deaf or hard of hearing.

What type of hearing aid accessories are available in Memphis?

Some of the most common hearing aid accessories are batteries, wax guards, cleaning accessories, fitting kits and replacement domes.

Where can I buy hearing aid batteries in Memphis?

Many Memphis audiology practices sell batteries. The type of battery needed depends on the hearing aid you use. You can purchase them at an audiologist's office, drugstore, big box store or even online. You may also want to look into rechargeable hearing aids and batteries.

Where can I get a hearing aid repair in Memphis?

Many Memphis audiologists offer in-office hearing aid repair services. If a repair is too complex, the office may send the device to the manufacturer for repairs. These audiology practices also may have loaner hearing aids available for these situations.
Memphis resources for hearing loss
There are several organizations that provide assistance to Memphis residents who are deaf and hard of hearing. For more information on hearing loss resources in the area, residents should check out:
Thank you, you have successfully subscribed to our newsletter!
Memphis hearing aid company information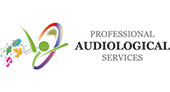 Professional Audiological Services sells adult and pediatric hearing aids, including Bluetooth hearing aids. It also sells batteries and a variety of accessories. Its team of experts diagnoses auditory process disorders and provides on-site industrial hearing conservation with sound surveys. Professional Audiological Services provides safety seminars on how workers can protect their hearing. It specializes in osseointegrated and cochlear implants.
Address: 5108 Stage Road, Memphis, TN 38134
Phone: (901) 372-0040
Hours: M - F: 9am - 5pm
Website: professionalaudiologicalservices.com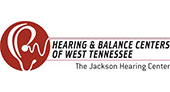 Hearing & Balance Centers of West Tennessee employs only board-certified hearing instrument specialists. The office specializes in tinnitus evaluation and management. It also evaluates and fits for musician earplugs and completes in-office hearing aid repairs. Hearing & Balance Centers of West Tennessee offers an extensive range of assistive listening devices and custom earmolds and earplugs.
Address: 6242 Poplar Ave., Memphis, TN 38119
Phone: (901) 842-4327
Hours: M - F: 8am - 5pm
Website: hearingmemphis.com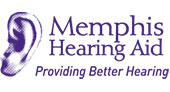 Memphis Hearing Aid offers personalized care from its experienced doctors of audiology. The office uses state-of-the-art testing and fitting equipment to ensure each patient gets the best hearing technology, including devices with activity tracking or that are smartphone compatible. Memphis Hearing Aid prides itself on offering the most comprehensive and professional audiological evaluations to help those who are deaf or hard of hearing.
Address: 7675 Wolf River Circle, Ste. 101, Germantown, TN 38138
Phone: (901) 682-1529
Hours: M - Th: 8:30am - 4:30pm; F: 8:30am - 4pm
Website: memphishearingaid.com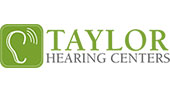 Taylor Hearing Centers employs audiologists, hearing instrument specialists and patient care workers. It sells hearing aids from many brands, including Phonak, ReSound, Starkey, Signia, Unitron and Widex. Taylor Hearing Centers offers a large variety of batteries and accessories, and it also provides hearing aid repair for all brands of hearing aids that they sell.
Address: 4646 Poplar Ave., Ste. 100, Memphis, TN 38117
Phone: (901) 586-0355
Hours: M - F: 9am - 5pm
Website: taylorhearingcenters.com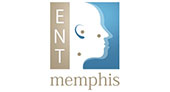 ENT Memphis offers audiological evaluations and personalized hearing aid fittings. It sells behind-the-ear, receiver-in-the-ear and in-the-ear hearing aid models. ENT Memphis offers a trial program to use a hearing aid for free. All hearing aids come with a three-year warranty. The company includes cleanings and adjustments with the price of a hearing aid.
Address: 791 Estate Place, Memphis, TN 38120
Phone: (901) 821-4300
Hours: Call for hours
Website: entmemphis.com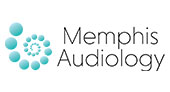 Memphis Audiology provides quality hearing care to Memphis patients. It offers comprehensive diagnostic hearing tests and auditory processing disorder evaluations. The office specializes in tinnitus management. Memphis Audiology sells ReSound LiNX 3D and provides in-office maintenance and repair services.
Address: 793 W. Poplar Ave., Collierville, TN 38017
Phone: (901) 666-8102
Hours: M - F: 9am - 5pm
Website: memphisaudiology.com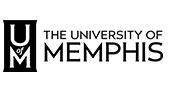 The Memphis Speech and Hearing Center treats speech, language, voice and hearing impairments. It sells a large variety of hearing aids, including digital options. The staff is licensed by the state of Tennessee and specializes in audiology. Graduate students provide services under the supervision of licensed audiologists.
Address: 4055 N. Park Loop, Memphis, TN 38152
Phone: (901) 678-5858
Hours: M - F: 9am - 5pm
Website: memphis.edu/mshc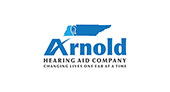 Arnold Hearing Aid Company has years of experience diagnosing hearing loss through audiologist evaluations. It sells hearing aids from Widex, Starkey, Unitron, Phonak, Signia, Siemens, Oticon, Rexton and ReSound. Arnold Hearing Aid Company also provides caption call phones.
Address: 2670 Union Ave. Extended, Memphis, TN 38112
Phone: (901) 296-3714
Hours: M - F: 8:30am - 5pm
Website: arnoldhearingaids.com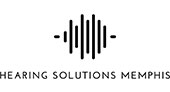 Hearing Solutions Memphis' employees are experts at diagnosing hearing loss. They evaluate your hearing and determine the type of hearing loss to help you choose a hearing aid that works best. The office sells hearing aids from Widex, Starkey, Unitron, Phonak, Signia, Siemens, Oticon, Rexton and ReSound.
Address: 303 Germantown Bend Cove, Cordova, TN 38108
Phone: (901) 751-2245
Hours: M - Th: 9am - 4:30pm; F: 9am - 12:30pm
Website: hearingsolutionsmemphis.com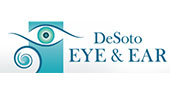 DeSoto Eye & Ear provides state-of-the-art hearing and vision services from professionals. It offers hearing and speech tests. DeSoto Eye & Ear sells invisible Lyric hearing aids and a variety of accessories, custom earmolds and assistive listening devices. It provides in-office repairs and specializes in pediatric hearing aids.
Address: 5740 Getwell Road, Unit B, Bldg. 3, Southhaven, MS 38672
Phone: (662) 510-2138
Hours: M - Th: 8:30am - 4pm; F: 8:30am - 12pm
Website: desotoeyeandear.com
You're signed up
We'll start sending you the news you need delivered straight to you. We value your privacy. Unsubscribe easily.