Find the Best Hearing Aids in Knoxville, TN

Label
Authorized Partner
Company name
Logo
Contact
Summary

AUTHORIZED PARTNER

Learn More

45-day trial
RIC and IIC models

Label
Authorized Partner
Company name
Logo
Contact
Summary

AUTHORIZED PARTNER

Get Pricing

Label
Authorized Partner
Company name
Logo
Contact
Summary

AUTHORIZED PARTNER

Call Now Toll Free

(888) 267-1753 Get Pricing

30-day trial
RIC, BTE, ITE models
Top 10 Knoxville Hearing Aid Stores and Audiologists

AccuQuest Hearing Centers
Read Author Review

Offers financing options. Referral program with benefits for referrer and referee. Available battery club that offers 10% off with a free pack for every five purchased. Provides several online resources.

Appalachian Audiology
Read Author Review

Offers follow-up service for the life of the hearing device. Spanish-speaking representatives available. Provides financing and bundled pricing that includes maintenance products, batteries, service and warranties.

AudioLife Hearing Center
Read Author Review

Provides complimentary hearing screening. Offers a range of hearing-related services, including tinnitus and ear wax management. Home visits for select patients. Optional financing.

Bridgewater Balance & Hearing
Read Author Review

Offers special pricing and service for veterans. Home visits available. Specializes in pediatric hearing loss. Services all major brands. Has a discounted battery club with two free battery packs.

Family Hearing Center
Read Author Review

Offers follow-up care, cleaning, on-site maintenance and on-site repair. Has several online resources to answer all your questions. Sells hearing aids from 10 different companies.

Greater Knoxville Ear Nose & Throat
Read Author Review

Offers an online patient portal and appointment system. Has nine board-certified physicians and five audiologists on staff. Specializes in working with adults and children. Sells ear protection as well as hearing aids.

Hearing Conservation Associates
Read Author Review

Offers a risk-free trial. Provides a full-satisfaction, money-back guarantee. Exclusively sells Sonic Innovations hearing aids. Performs on-site service and repair. Sells hearing protection products.

Physicians Hearing Care
Read Author Review

Offers a 45-day, risk-free trial. Operates five Knoxville-area locations with drop-off services for assistance and troubleshooting. Provides free hearing aid guides by mail. Includes a comprehensive warranty.

Tennessee Hearing Instruments
Read Author Review

Provides free, no-obligation hearing evaluations. Free earwax checks available. Offers free cleaning and checking of current hearing aids. Includes loss and damage insurance with each hearing instrument purchased.

Tennessee Valley Audiology
Read Author Review

Employs two Ph.D.-level certified private practice clinical audiologists. Offers hearing aids from seven different makers. Specializes in working with children and adults. Operates an online store with free shipping for batteries.

More than 54,000 people over the age of 18 in Knox County have hearing loss. One reason for this is Knoxville's relatively high concentration of active military personnel and veterans. Veterans are 30% more likely to have severe hearing impairments, and those who served after 9/11 are four times more likely, according to the Centers for Disease Control and Prevention. Regardless of the cause of your hearing loss, we can help you find a quality audiologist and the perfect hearing aid.
Cost of hearing aids in Knoxville, TN
Hearing aids in Knoxville cost anywhere from $800 to $4,500, but the average cost is around $1,800. The size of the hearing aid, fit options and new high-tech functions can affect the cost of a hearing aid.
Can I get help paying for my hearing aids in Knoxville?
Hearing aids can be quite expensive, and most insurance companies — as well as TennCare — do not provide coverage. However, hearing aids are usually eligible for reimbursement through medical flexible spending accounts (FSAs). Many of the companies on our list offer financing options and discounts, and several local and national organizations provide financial assistance for those who need it:
Knoxville hearing aids FAQ
Does Medicare cover hearing aids?

No, Medicare does not cover hearing aids. To help with the cost, we've listed several local, state and national organizations committed to helping you afford the assistive listening devices you need.

How do I find out if I need a hearing aid in Knoxville?

All of the companies on our list offer hearing tests, many of them for free. An audiologist performs your hearing test, and many places allow you to try out hearing aids to see if they are the solution to your hearing difficulties.

Where can I get a hearing aid repair in Knoxville?

Most of the companies on our list provide repair and maintenance services. Many of these companies offer warranties on purchased products, and most hearing aids also come with a manufacturer's warranty.

How often do I need to change my hearing aid batteries?

Hearing aid batteries typically last two weeks, but their lives can be extended by removing them when not in use and storing them at room temperature. There are also rechargeable batteries and hearing aids that help mitigate this problem.
Knoxville resources for hearing loss
Knoxville residents looking for more information and resources on hearing loss and hearing aids should check out the following:
Thank you, you have successfully subscribed to our newsletter!
Knoxville hearing aid company information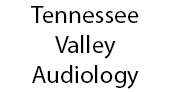 Tennessee Valley Audiology has six-month and one-year follow-up programs to verify the fit and maintenance of your hearing aid. Its doctors offer visual reinforcement audiometry and play audiometry for pediatric patients. It also offers a 30-day free trial, on-site repairs and hearing aid demonstration fittings before customers even place an order. In addition to hearing evaluations and hearing aid fitting, it does central auditory processing evaluations, tinnitus evaluations, sound therapy and free adjustments for the first year.
Address: 2900 Tazewell Pike, Ste. F, Knoxville, TN 37918
Phone: (865) 688-8700
Hours: M - F: 8:30am - 5pm
Website: tnvalleyaudiology.com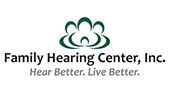 Family Hearing Center offers hearing exams, tinnitus treatments, hearing aids, custom listening devices and a wide array of audiology services. Its board-certified doctors serve East Tennessee with locations in Knoxville and Lenoir City. Family Hearing Center works with adults and children. It provides assistive listening devices and protective ear covering as well as traditional hearing services. It can service most hearing aids the same day and offers loaner hearing aids for service that requires a longer time frame.
Address: 105 Northview St., Ste. 5102, Knoxville, TN 37919
Phone: (865) 588-3511
Hours: M - F: 9am - 5pm
Website: familyhearingtn.com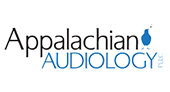 Appalachian Audiology offers hearing services for children, adults and seniors. It performs auditory processing evaluations and has a speech pathologist on staff. Appalachian Audiology offers a comprehensive service program, does many repairs in the office and works with clients to handle more complex service situations. The company reassesses hearing aid fittings done at big box stores and services on name-brand hearing aids bought out of state. It has an upfront three-level pricing policy where costs range from $1,800 to $2,800 for an individual hearing aid.
Address: 130 Mabry Hood Road, Knoxville, TN 37922
Phone: (865) 357-2334
Hours: M - F: 9am - 4:30pm
Website: appalachianaudiology.com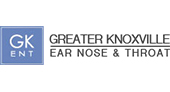 Greater Knoxville Ear Nose & Throat offers ear, nose, throat, sinus, allergy, mouth, ear and hearing services all in one place. It operates five clinics in the greater Knoxville area, and it provides audiology and hearing services along with balance, dizziness and other ear disorders. Patients receive a thorough hearing assessment and personal fittings. Greater Knoxville Ear Nose & Throat makes earmolds and custom earplugs and offers a wide variety of assistive listening devices in addition to hearing aids.
Address: 7557 Dannaher Drive, Knoxville, TN 37917
Phone: (865) 521-8050
Hours: Call for hours
Website: greaterknoxent.com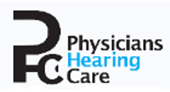 Physicians Hearing Care offers levels of hearing aid solutions that fit every need and budget. Even the lowest level comes with a three-year loss, damage and service warranty. It offers checkups on fit and function every six months and replacement supplies, such as domes and filters, for the life of the hearing aid. Physicians Hearing Care provides unlimited adjustments to ensure you are always happy with how your hearing aid feels and performs. Its exams start with an audiologist-led hearing evaluation, and the hearing aid process includes a four-stage fitting process and free trial.
Address: 9430 Park W. Blvd., Knoxville, TN 37923
Phone: (865) 693-6065
Hours: M - F: 8:30am - 5pm
Website: phctennessee.com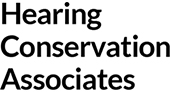 Hearing Conservation Associates uses a comprehensive set of hearing evaluations to create a complete picture of your possible hearing loss. It uses audio and video to inspect your ear and hearing tests to determine the breadth and depth of your hearing loss. Hearing Conservation Associates discusses its findings with you and helps you determine the next steps. If you choose a hearing aid, it demonstrates, fits and adjusts your hearing aid to ensure your satisfaction.
Address: 9301 Park W. Blvd., Ste. 3, Knoxville, TN 37923
Phone: (865) 690-7531
Hours: Call for hours
Website: hearingconservationknox.com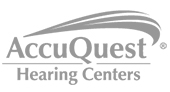 AccuQuest Hearing Centers offers free hearing evaluations at all of its 150 locations. It carries hearing aids from 10 different makers to ensure the perfect hearing aid fit, function and budget for every patient. It offers free cleanings and adjustments, a 30-day free trial, trade-in options, free in-office repairs and a three-year warranty on most hearing aids they sell. AccuQuest Hearing Centers performs full hearing evaluations, including video of the ear canal and a bone conduction test.
Address: 11121 Kingston Pike, Knoxville, TN 37934
Phone: (865) 269-3880
Hours: M - F: 9am - 5pm
Website: accuquest.com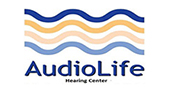 AudioLife Hearing Center provides hearing evaluations and hearing aid services. It provides free cleanings and checks for the life of the hearing aid, with service and maintenance for many brands of hearing done on site. The office uses audiometric, tympanometry and otoacoustic emission tests, which helps you make an informed decision on your next steps. AudioLife Hearing Center helps you find the perfect hearing aid or assistive listening device to improve your quality of life.
Address: 9724 Kingston Pike, Ste. 205, Knoxville, TN 37922
Phone: (865) 234-3528
Hours: M - F: 9am - 5pm
Website: audiolifehearing.com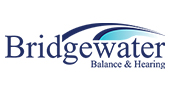 Bridgewater Balance & Hearing provides diagnostic hearing and balance evaluations. It also sells hearing aids, fits hearing aids and treats tinnitus. Several of its specialty hearing and sensory tests focus on pediatric hearing. It hosts free hearing clinics and works with the state to provide fee-based services for veterans. Bridgewater Balance & Hearing provides cochlear implant evaluations and home visits to customers unable to make it to the clinic.
Address: 103 Suburban Road, Knoxville, TN 37923
Phone: (865) 769-0283
Hours: M - F: 8am - 5pm; Sat: 9am - 1pm
Website: bridgewatersh.com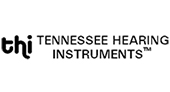 Tennessee Hearing Instruments offers a wide range of evaluations, measurements and tests to get a complete view of your auditory health. It does hearing evaluations, video exams of your ear canal, middle ear assessments and digital mapping to match you with the right hearing aid. Tennessee Hearing Instruments partners with Starkey Hearing Alliance.
Address: 109 S. Northshore Drive, Knoxville, TN 37919
Phone: (865) 558-6000
Hours: M - F: 9am - 5pm
Website: tnhearinginstruments.com
You're signed up
We'll start sending you the news you need delivered straight to you. We value your privacy. Unsubscribe easily.