Consumer Complaints and Reviews

I went about 6 months ago to have dentures made. They were very bad bite so they had to redo them. When they did they was even worse. I had made about 4 more trips to get this to fix them because they was putting ulcers on my gums so bad that I could not even wear them. So they told me they could not do anything else for me that I would have to go to the store and get a soft dinner to put in them so there was over $ 500 that I gave them for nothing.

I checked around. I read reviews. I was scared because of so many negative reviews on affordable dentures in general. Glad I didn't listen to those. I had an amazing experience at this north canton oh office. From the consultation to the extraction to the follow up. They are not "money hungry". Dr ** actually strongly suggested I keep my bottom teeth as they were generally in good shape. One or two cavities. They even quoted me the cheapest set. I said I want premium.
They do care about the customer. Thanks for giving me my smile back. Awesome price, service and results.

We were told the money we paid was all we were going to have to pay, now we are getting calls from a collection company that we owe 250.00 more. What a ripoff and my husband can not wear his dentures.

Arrived for my appt at the East Moline, IL clinic and then I got nothing but very rude services. Once I got to the back for x-rays the dental assistants were very unprofessional and their uniforms looked dirty and wrinkled. I was charge for x-rays and a consult even though they have a special for these services for new patients. The fee is $1. I was a new patient and they refused to offer me this special. I was charge $85 for x-rays. After I received my lower partial dentures they didn't explain to me how to care for the dentures. They were upset cause I declined the upgrade package. I wanted the basic cheaper partial cause that's all I could afford.
After I paid for the partial no one explain how to care for the partial. I was showed to the front door. This is my very first time wearing partial dentures... I called my general dentist office and explain to them what happened and they were very helpful and was very happy to educate me on how to care for my dentures. I will never recommend anyone to the Affordable Dentures in Moline, IL... Very unprofessional... Very deceitful!!

From the moment you check in for your appointment to the moment you check out, the staff at the Commerce, Ga Affordable Denture are extremely pleasant. My first appointment was a consultation. I meet with a dental assistant who examined me and explained the possible options. She took the time to help me pick the direction we would ultimately go in. I made my next appointment for 8:00 am 3/3/17. It was explained to me that the morning of my appointment there would be a line at the door waiting for the office to open but understand people are called back based on their needs not necessarily by their appointment time and I should expect to spend the full day there.
So, we planned accordingly. Dr ** is the best dentist I have ever seen. He is extremely kind, considerate, gentle and I would wholeheartedly recommend him and his staff. It was explained to me the reason they are affordable is because they do what they do in volume. But just because they see large volumes of patients on a daily basis doesn't mean the care they provide you is anything less than excellent. The care I received by Dr ** and his staff made me feel like I was their only patient he had that day.
How do I know I can trust these reviews about Affordable Dentures?
718,469 reviews on ConsumerAffairs are verified.
We require contact information to ensure our reviewers are real.
We use intelligent software that helps us maintain the integrity of reviews.
Our moderators read all reviews to verify quality and helpfulness.
For more information about reviews on ConsumerAffairs.com please visit our FAQ.

When I started with Affordable Dentures in Nashville, Tn I was beyond happy... I had my teeth pulled at another office and they couldn't get them to fit to stay in because of my ridge so they suggested implants in my upper gum. I went to Dr. Andy ** for a consultation and was well pleased and I made an appointment and we did it. At first, it was great but then the teeth started popping loose from one side. The entire staff was Americans... Nice, sweet, friendly, helpful and there for YOU. I was a person, not a number. They changed my O'rings and things got better. Then Dr. ** got very sick, and was hospitalized. He hired a new office manager before he got sick and she was in charge, I guess! I went back several times and every time I went back one of the American staff was gone and replaced with a person that I couldn't understand or they couldn't understand me.
The staff I started with was completely gone, all of them... I go back to get the O'rings changed and the staff asked me what color I needed... Ok, I don't work there, I have no idea what color and why don't you look in my chart? It has been downhill since. I am now a number and no longer a person. Dr. ** is back and still has a staff that shakes their head yes and takes your teeth and Lord knows you don't know what your teeth will come back like cause nobody understands nobody... My teeth have a crack in them and it is like the 6th one. They are like this because they don't fit properly. They teeter tot back and forth coming loose on the right side and I have IMPLANTS. It doesn't take a rocket scientist to see what is happening but they repair them and send me home. I had the crack repaired again in Jan. and now it is cracked again.
The dentist won't see me until he talks to me about derogative statements I made about his staff. They may be Americans but you still can't understand them. If I said something about them it was not being derogatory, it was just the plain hard truth. Everyone is the same in God's eyes but if we can't understand each other how do you get proper results. I mean the ENTIRE STAFF changed. I was told by one of the old staff that she left because the new office manager made it about the money, not the patient. Dr. ** is a very nice man and I thought a great dentist until he decided we need to add 4 more implants to my already 4. This is to stop the teeter toting but in reality if they do the impression correctly it should fit.
Now, I have teeter toting teeth with a crack and don't know what dentist to change to because not many dentists in a 2 hour radius does upper denture that have implants. Or dentists I can afford or same day dentist. It is bad when someone starts the job and you are left standing in the rain with no umbrella. Beware of this office because staff just doesn't turn over like I have seen it do since my first visit...

My purpose in going to Affordable Dentures was to replace a partial lower denture that was old and does not fit well. My first appointment was almost two hours later than the appointment I had scheduled. The receptionist Kim was very pleasant as was Scott the dental assistant. THEY SHOULD OWN THIS BUSINESS!! Their doctor, Dr. ** should have had his license revoked and has absolutely no professional courtesy whatsoever!! I heard him speak disrespectfully and rudely to both patients in the adjoining room to the one I was in. X-rays were take with the existing dentures I have in my mouth. Of course they had to take another set of x-rays which added to the time and frustration spent in this office.
The next appointment Scott told me that the doctor would explain options and costs with me when he came in which never happened. He came in with a mold full of material used to make impressions and promptly forced it onto my lower jaw and he proceeded by telling me he would only have this partial denture made with the understanding that I agree to have a total new upper denture (which was not necessary). I strongly recommend you do not waste your time going to this Myrtle Beach facility unless Dr. ** is removed from the business. If this review saves one person from having the worst medical experience of their life I will feel that I have helped save them from the ordeal I went through. I am not afraid to list my name.

I will never do any business w/ this office Affordable dentures in Springfield, Michael D. Harris, DMD, P.C. They never return my calls, they are horribly inefficient, lack character, and ethics. They erroneously charged me and will not return my overcharge. I feel that the office is corrupt and dishonest. I wouldn't go there, nor recommend to anyone.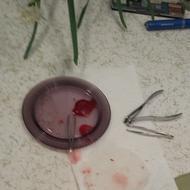 I had my 16 teeth removed, healing dentures put in, one-week return appointment. I had to clean the surgical blood myself. Returned to Affordable Dentures, Melbourne FL where the "dentist" threatened to cut my gums open to finish tooth removal. I did it myself. Affordable Dentures finally made "new" dentures. Now I cannot use them at all. I did some research and found out they reused the first set of temp dentures. Now I have poison in my system. Now down to 112 pounds and still cannot eat. They do not return my phone calls. Fever, chills, headache and very sore throat. So sick and hungry... please help.

I have Called Affordable Dentures and Implants & they first tell me yes they take my Ins. then they tell me they don't. Then I find out they do but now they won't see me because they say that my Ins. is Medicare plan & it is not. All I want to do is get Dentures. That is not asking much at all but they don't get it that my Ins. will only pay 500.00. They say they have a thing where you can make payments but when you talk to them on the phone they say no they don't. You have to see about getting a grant. That is a joke. I have spent 3 days on the Internet trying to find someone & it keeps coming back there. I know if someone ask where to go I will tell them not to go there. That is for sure. It is really sad that someone that is Disabled can't even get any help at all because all people want is money.

I would like to give Affordable Dentures in Topeka, KS a thumbs up! I have had nothing but a pleasant visit whenever I have been there. The staff is very courteous and pleasant to deal with. I have had to go back for adjustments, which is understandable. They are always very accommodating and get me in quickly. The dentist and his assistants are great. I have also broken my bottom denture because of my carelessness 2 times. They have been understanding and helpful when fixing them for me. I have had a great experience whenever dealing with them and would recommend and have recommended them in the past to my friends.

Back in 2013 I have to have dentures made because I have periodontal disease. The first Dentist that I spoke with said that he could fix my bottom teeth and that I would just need to have my top row of teeth removed and a full denture put in its place. Then the Dentist that "owns" the practice decided to pull all of my teeth and then put the denture in right after all of the teeth were removed. That night I was in so much pain because the only thing they would give me for pain was **. you can't pull 22 teeth and give someone ** for pain. I quickly learned that they do NOT care about the patient at ALL. All they want is money and they do not care about a patient's well being.
I finally bitched enough and they gave me ** which didn't help but they said that was the strongest medication they could give. After my final pair of dentures were made, I bought the ultra set hoping they would be great and they were horrible. They didn't fit well at all and I had to go in multiple times to have them adjusted and have soft liners put in to help them fit. Ever since I went to them I have constant pain in my jaw and my gums hurt constantly. I asked for a refund and was told to bring in both sets of dentures and I would receive my refund at the office. Well they lied again. I have to wait 2 weeks for a check to come to me, but they received their dentures back which I find to be completely absurd. All this practice does is lie to people to get their money. They need to but shut down and they need to be investigated by the Dental Association.
I would NEVER recommend anyone to go to them. They are liars and they are scam artists. Now I have to live with the pain that they cause me for the rest of my life and I'm only 27. It's sickening that places like this are allowed to do things like this and get away with it. We need to get together and file a class action suit against all Affordable Dentures that have screwed people over.

I have dealt with Affordable in the past - not really pleased with the service or quality of the product. The dentures I purchased did not fit correctly, needed to be repaired about a dozen times, and FINALLY BROKE, of which I swallowed a portion. Since we are going to move, I wanted to purchase an inexpensive set of partial dentures (purchase a better pair after the move). We agreed about a price on the phone and when I went to my appointment EVERYTHING CHANGED!!! I was charged for xrays (that I did not need).
At this point I WAS TOLD THAT I NEEDED TO PURCHASE A MORE EXPENSIVE SET OF DENTURES, and when I REFUSED, they said I was a hostile patient and REFUSED ME TREATMENT!!! I am in poor health. I have had 3 open heart surgeries, and I was treated SO POORLY. I left there in tears. For a company that treats mostly elderly, and people on fixed incomes, THIS IS DEPLORABLE!!! By the way, the denture that needed all of the repairs, and broke, was their more expensive denture. Beware!!!

My first appointment with Affordable Dentures was in the Forest Park, OH (Cincinnati) location, mid last year, 2015. I was there for a consultation. I was told that they could make my removable implants or crowns. I was told they would start with the uppers. I was given prices for the uppers & lower implants. I agreed to the procedure & prices. The reason they wanted to start with the uppers is because the lowers required removing my remaining lower natural teeth & surgically evening out my gums because of the decrease in the mandible bone laterally. Therefore, the front lower gum, where my natural teeth were was higher.
This location at that time did not have the sedation or putting the patient to sleep method. (The sedation method is now done at this location) They suggested that I either wait approx. until they started that procedure later this year or 2017. They also suggested the option of having the surgery done elsewhere & return to them to make the implants. They made a beautiful set of upper implants after I chose the color that I wanted. The uppers also required Orings. They used Black Orings to help hold the Implants in on the plate & posts on my maxillary bone because I have small bone structure & cannot wear a regular denture..
The new upper implants looked nice & fitted tightly. In fact it is very difficult to remove them for cleaning. It is still difficult to remove them, sometimes they will not come out. When I complained or mentioned this, the tech would listen & made one or two adjustments. However, that did not prevent the problem from happening again. The dentist seemed to be upset when I mentioned any problems with the denture. Anyway, I decided to go elsewhere to have the lower surgery done, so I could be put to sleep. As A.D. was aware of, after the surgery, there is a 3 month waiting period of healing &shrinkage of the gums, before the new implants can be put in.
When I called A.D. back to have them make the new lower dentures, they refused. The dentist would not come out to talk to me. The waiting room was empty, I was the only one there. So the receptionist told me they could not do the work at the same price as quoted previously & that they did not do that procedure anymore. She also said let me go talk to the dentist because I am not sure. When she returned (this was after the dentist & his tech came out of his office into another room, glancing in my directions, w/out comment). She said, " The dentist said there is nothing else he can do for you. You will have to go somewhere else." Then she turned away from me & begin doing some work on the computer.

I chose Affordable Dentures in Akron Ohio, merchant ID number 03102373, because of one day service although I knew there was no way they could do one day service. Two days maybe. Nearest office was 32 miles away, 64 round trip. First appointment was 8 AM. I was there 15 minutes early. They were 10 minutes late opening up. Sat in the waiting room 30+ minutes, then sat in the chair over one hour. They tried to get me to pull two teeth on my lower jaw. Being retired with no insurance it wasn't going to happen. All I needed was an upper denture replaced. I picked their 2nd highest priced dentures. $920.00. They did the impression of my upper gums as well as my existing denture. They had me pick the shade of teeth I wanted. They told me to come back at 2 PM. I killed 5 hours walking around Walmart and restaurants.
I returned at 2 PM and after an hour was seated in the chair. They brought a wax cast in with white teeth installed. Although mine wasn't stained they weren't pure white. They said they only keep white teeth there and would have to order anything else. A week later I got a call said they had them. Another 64 miles. They had the new teeth in a wax casting and it was still not what I ordered but settled because they were only a couple shades off. They said come back around 2 PM. I wasn't going to try and kill another 5 hours so went home then went back at 2 PM. Another 64 miles. The teeth was finished or so they said. They put them in and they were so uncomfortable and the teeth stuck out like a cartoon donkey's teeth would look like. They ground 7-8 times trying to make them work. Each time my gums hurt worse. Finally they sent me home and said if they needed adjustments they would do them the next day.
That night I tried to eat a sandwich. Every bite I took the suction would release and the dentures would come out in my sandwich. Next day, another 64 mile trip. Set in the chair over an hour. Finally got in and was told nothing was wrong with them. I showed them when pressure was put on the front the back released. Again they ground and ground. Gums hurt worse after each time and the dentures got looser. After several times they said they would need relined. I refused to make another trip. They took more impressions and said give them one hour and they would make it right with me. I set in the waiting room over two hours. Finally I went up demanded my money back. Since it's the digital age I now have to wait 2 weeks before a refund will be sent to my account. DO NOT GO TO AFFORDABLE DENTURES. There is no exaggeration or misrepresentations to this complaint.

My dentures has not fit right since I got them. I had sixty days to get them adjusted but every time I called for appointment I get appointment scheduled way off until my time ran out now I have to pay for adjustment and I did that but they still not right so I have to go back. This is not fair, I had one appointment and got there and the office was close. No one called me or nothing and I live 45 minutes away. The office is ghetto and the secretary was so rude and none of the staff is friendly at all. I would not recommend no one to go there. I just need them to fix my teeth right and they will not have no more trouble out of me.

Haven't been able to wear the dentures since I had them made in March, I have been back several times issue still not resolved. And it's like they don't care that you spend your money on the dentures or them being done correctly. I still have problems with gagging and I asked about the platelet dentures that won't more money. I want a refund not satisfied at all.

I have been there a bunch of times over the last year. Every time it's never fixed. Every time they say "try it and if it don't work call and we will work you in right away", but every time I call the next day it takes a week to 3 weeks to get in just to have to do it all over again. I will never go to them after and if they ever get these fixed, never will I ever refer anyone to them. The office at Stockbridge GA stinks from a service point of view. I was in Friday for a reline at 2. By 6 I couldn't drink a glass of water. Now Monday at 810 they tell me again they can't see me until after Thanksgiving. Every time same story. Promise you anything and deliver nothing. I'm through with them. If I could get my money back, I would never go to them again.

First I would like to say that I had a great experience with the techs and the front desk. So, kudos to them. I am a senior living on a fixed income. I have spent close to $5000 on Affordable Dentures with my extractions, temp dentures and top of the line permanent dentures. I had extractions and temporary dentures done in March 2016. Finally, In November 2016 I got my permanent dentures. They are beautiful, but they are loose. One day I asked for an opinion from the dentist who runs the Affordable Dentures in my area. He explained that I didn't have a lot of bone for the dentures to hold onto. But it is what he did next that upset me.
Again, I am a low income senior. It must be tough for those sitting in their ivory tower to understand that there are those of us who really are elderly and don't have unlimited funds. The doctor asked if I wanted to run my credit to see if I could get a loan for implants. Meanwhile, I owe a ton of money to Care Credit. I HAVE LIMITED FUNDS, DOCTOR. What about that does he not understand?? I was crushed. He could have spent more time with me. But I then realized he doesn't have a bit of empathy. It's all about money for him.
People, spend more somewhere else. Although the staff were perfect, if the person who owns the franchise doesn't care if you live or die, it is time to go somewhere where one is valued. He spent maybe five minutes with me because he had to run off. No doctor in my life has ever treated me this way. Ever. I live in Port St. Lucie FL.

My husband got dentures at Affordable Dentures Dayton, Ohio, Miamisburg Centerville road. He has done pretty good with them, he needed several adjustments though. Last night he dropped his bottoms and they broke. This AM I called them and said I was off work and could I drop the off to be fixed. Well, first they told me they were only there until noon and were closed all next week for thanksgiving. A Week!!! They didn't care if he had teeth or not. They got their money. I was then told he needed an appt, for what??? They just wanted to soak us for an office call.
I've never seen a dental office with the kind of hours they have. They are always closing early or not open at all. I called my dentist (I don't have dentures) and I dropped them off to send off to his lab, no problem. He said he would call us next week (today is Friday). Luckily my husband still had his temporary set to get him buy. I wonder if Affordable Dentures closes the whole month of December for Xmas. Once they get their money they don't care. Very poor customer service, if they are there at all to even answer the phone.

Last month I had them pull 2 teeth and add to my plate. In the middle of my daughter's wedding they just broke in half. They fit right before addition. They told me to come back after swelling was down to readjust. They now want to charge me 180 to fix their mistake. They plate fit before added teeth. Never again will I recommend them to anyone! I have had 6 people I know come here and I sent them. They have had issues and extra charges as well. I also have insurance for Aspen Dental. Only came here because first time was good experience. They don't care about ANYTHING BUT MONEY!!!

Don't go there. I have gone 2 times to get my denture to fit right with no luck. I'm ready to go for the third time. I sure expect they do it right now. If not I'm going to ask for my money back!
Updated on 1/13/2017: I went for the 3rd time to see if they could fix the dentures that I couldn't talk or eat right. Well as I arrive there the receptionist was rude and then when I went in the assistant told me I had tampered with my dentures. "What a laugh" as if I know how, and then she said I needed to pay for a new set according to DR Herron the owner of the place. I told them no way since it was still under warranty. So I'm looking for anybody that has go under my circumstances because I'm going to take them to court after almost a year of suffering and want to know who wants to join me on this?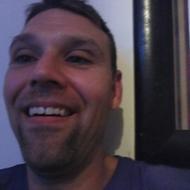 I've worn a partial denture for my front tooth since I was 14, I'm 34 now. I've had 4 different sets, all done at different Affordable Denture locations. I've always been at the least content and satisfied in how it looked. Not always a great fit but it's more appearances first for me. The Davis Hwy branch was terrible from A-Z! First, my appointment was for 7:30 a.m, they opened the door at 8. Ok, no problem. I get to the back and the assistant inspecting my mouth, missing its front, is insisting negatives about getting dentures as opposed to an implant. I'm quoting him saying "This is garbage".
So yeah, I'm feeling real great about being me now, having hard enough time getting enough money together for the cheaper, dentures. Right! Still, I'm ecstatic because I'm getting my smile back today. Then we do the impression and try the wax mold. So the tooth is 1/2 the size of my front tooth next to it, it's sticking out and doing so crooked and denture plate won't allow me to close my mouth. I tell the assistant after she takes it out she says I'm going to tell the dentist. So the lady comes back very argumentative about not being able to eat with a denture so now it won't close all the way. I tried telling her without her cutting me off that I'm not talking about eating with the Denture I'm talking about being able to close my mouth and half size tooth sticking out crooked.
So instead of putting it back in my mouth, she brings the mold and ruler, demanding they are the same size. I finally convince her to place it back in my mouth and discuss then. (Wow)!! So when she sees it, Oh, it's shorter! But I can't get her to listen about closing the Gap in between my two front teeth a little bit. She keeps telling me it can't be done even though I know I can. So this went on for a few hours and when I got the denture at least where it looks like the same size and my mouth almost to close I left and even told them if they didn't want to fix it I would go home with a Dremel and fix it myself. Because they were so mad at that I was saying it wasn't right. The Denture plate does not even touch the top of mouth only sits on the teeth.
If this would have been my first time I would have accepted what they were saying that these pictures are just for cosmetics and very temporary just to get you to the implant. However the truth is a lot of people including myself cannot afford an implant without dental insurance and have to live with the Denture. And if they took an ounce of Pride like they were supposed to in putting my tooth in somewhat straight it's something I could live with but these people disrespecting me and made me feel so low and degraded cause I can't afford an implant. I don't even want to go back and have them fix it if they did it for free that which I know they wouldn't anyways. Hands down one of my worst experiences in my life ever.

My wife went to Affordable Dentures in Duluth MN in June... She went back a total of 10 times and never got the right fit. Yes they are nice for the first couple times. After that they are rude and accuse you of not knowing how dentures fit. My wife had blisters on her gums for the ill fitting dentures. This was not her first set of dentures. We went to a different dentist and found out these dentures are made so cheap wouldn't last for over a year. No they still don't fit right and I would suggesting going to a real dentist and paying a little more. In the long run you would be saving money, time and aggravation. HEED THE WARNING... GO TO A REAL DENTIST WHERE THEY CARE ABOUT YOU!!!

If I could give no stars I most definitely would! Worst experience I have ever had in my 63 years! I had a complete custom upper plate made to replace one I had made when I lived in the Philippines and they were five+ years old, BUT I only paid $100 for them and they fit great! The dentist at the Redding clinic was rude and would not listen to what I wanted and did what she wanted instead which caused me to have to wait two weeks for her and staff to return from vacation. After they returned on June 15, 2016 I was told I had to make an appointment for adjustment so I made an appointment for the 17th at 8:00 am. After we sat there in the waiting room for almost two hours, they finally came and took me to one of the rooms to wait for the dentist. When she came back to see what I needed I explained that I was in need of an adjustment and had to wear my old dentures to eat because the new upper would not stay in.
After sitting in the dental chair another forty five minutes the dentist came back and says; "We are too busy today to adjust your denture so you will need another appointment tomorrow." We showed up again on the 18th at 8:00 am and we sat for almost 2 hours again. Then after I was called to go to a dental room I sat in there over an hour before anyone came to see what I needed. After I explained what was needed I sat another 45 minutes. All in all I sat in that room a total of 3 hours plus the waiting room time and I still did not get what I asked for and they rip you off by making you pay in advance. I wasted $665.00 at this terrible facility and a lot of time. I would not recommend this place to anyone especially those on a fixed income! If you complain they make it seem like it is your fault for their 3rd rate business practices.
Plus she would chew out her staff in front of customers for everyone to hear. Many patients left those 2 days because of excessive waiting and told to come back another time. I forgot to mention that I had to pay $90 for x-rays I did not need! Plus I had a Free $25 consultation card that my sister gave me which as a new customer I was to get a Free complete consultation. I never received a consultation, none at all! I was so livid I could have exploded especially after 4 months one of the eye teeth on my brand new custom upper plate fell out while I was eating a cheese sandwich and before I knew it, I swallowed the damned thing! No I didn't look for it. Lol! Still wearing my old denture.

On 09/21/216 went back into the Affordable Dentures in Tracy California. Explained for the 3rd time what was wrong with the bite line in my denture. I can eat right, I bite on only one side and the other side doesn't even touch and what would fix the problem in the denture I paid $1500 buck, that is in my mouth. They acted as if I wasn't even talking to them. The staff is all pleasant until they get your money and then you're not worth the time to talk to. Also, the dentist, MARINO ** let the front desk work on patients. They don't even wash their hands when they touch patients before or after. My 5 years old can make better teeth than these rookies, how the HELL do they get a license here?
If you need **, JUST ASK THE DENTIST THERE, HE WILL SELL YOU AS MUCH AS YOU NEED... EITHER way I'm screwed out of $1500 bucks and they still SUCK!!! Please save your money and don't go to the Affordable Dentures in Tracy California, if you do make the mistake, take some grease with you... I wouldn't recommend this guy or his staff to my worst enemy.

This company has done nothing but lie and take my money. Nothing has been right and they continue to say try or we will remake it. So when it came down to remaking they wanted to charge me again after I already paid and it wasn't done right. Rip off company and NO CUSTOMER SERVICE. ONE DAY Dentures, 100% Satisfaction... what a joke. I didn't want to give them even one star but can't submit this review without it. Save your money. This company isn't worth wasting your time.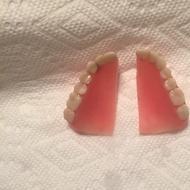 My dentures have split down the center into 2 pieces 3 times & each time I miss an entire day of work. This happened a week ago. I paid $100 for the repair & now here it is Friday & it's broke again! I am stuck at home all weekend and will be missing another day at work on Monday! Maybe if a dentist were there to properly fit my denture or figure out why it is breaking, I wouldn't be in this situation again! I have never seen a dentist there, even when I was getting a new denture. One time I did see a very dirty, ungroomed man go in with a patient and wondered who he could be but I don't think I would ever let someone like him even touch my mouth. It just seems strange to me that the patients don't see a dentist. Affordable Dentures needs to be looked into.

Positive Experience!! AFFORDABLE DENTURES - Pell City, Alabama. I'm a senior citizen and had to visit this establishment summer of 2015 AND summer of 2016; and no doubt will require more visits in years to come. Dr. ** is a "GEM" with a pleasant bedside manner and a caring demeanor. He strives to achieve the best remedy to resolve every patient's particular needs.
The office personnel and assistants are delightful and present with consistency an atmosphere of courtesy, helpfulness and consideration. PAM is a veteran staple of the place and has been blessed with an "OVERDOSE" of an attractive personality. She says Lisa is a "brat" (ha ha) - I think Lisa is a "CoolCat". Heather and Jackie (I refer to them as dark-haired darlings) are also charming. In fact there are numerous "amiable" adjectives which are relevant to this organization. To sum up in "Today's" terminology... My experiences with Affordable Dentures in Pell City, AL "Didn't Suck" LOL... LOL... LOL.

I used the Affordable Dentures in Vestal Ny. Affordable Dentures - Binghamton/Vestal. Chukym **. When I made the appointment I went over specifically what I wanted. When I arrived it was never explained to me how the procedure works. I was left to try to figure out what was going on. They made the x-ray and impressions, but when I returned later that day for the extractions, they were going to administer the wrong sedation. When I questioned what was being done, they became very rude and defensive.
When I questioned further, I was told it was my fault that I didn't explain what I wanted. When I tried to explain that I had, I was told that I talked to the wrong people. The person I talked to was there. I was told that I would have to do things differently or reschedule. I demanded my money returned and the dentist and owner said, "Sue me!" I did get a partial refund, but now I am stuck with a temporary set of dentures that I can't use, an x-ray and a mouth full of bad teeth. I would never recommend this office to anyone. They were rude, condescending and belligerent.

ConsumerAffairs Research Team
The ConsumerAffairs Research Team believes everyone deserves to make smart decisions. We aim to provide readers with the most up-to-date information available about today's consumer products and services.
Affordable Dentures and Implant Solutions was established by three dentisits in Kinston, North Carolina in 1975. The dental practice set itself apart by offering same-day service. Now, there are more than 220 affiliated practices in the United States.
On-site denture lab: All Affordable Denture practices have a denture lab on site, which means consumers can get their dentures or crowns faster than they could at practices where dentures must be ordered.
Options: Affordable Dentures offers several types of dentures, including partial dentures, and multiple kinds of dental implants. The choices allow patients to select the quality and look of dentures they want at a price within their budget.
Insurance information: Not all Affordable Dental locations accept the same insurance plans. Interested patients can visit company's website to find the nearest location and see which dental insurance plans that particular practice accepts.
Clear fees: Interested patients can see Affordable Dental and Implant Solutions' fees and costs on each practice's website. Customers can contact individual practices for questions about costs, financing and insurance.
Special offers: All locations regularly have special offers to lower patients' out-of-pocket cost. Consumers can visit the website for the location nearest them to see a list of special offers.
Best for patients who need help choosing the best denture for their needs or anyone who wants their dentures quickly.
Compare Dentures and Dental Implant Solutions
Affordable Dentures Company Profile
Company Name:

Affordable Dentures

Website:

http://www.affordabledentures.com/