Consumer Complaints and Reviews

Beware of the false advertisement that (Affordable Dentures) advertise. The advertisement is packed with a bunch of lies. They advertise upper or lower dentures only or a set. When I went in for my appointment they had to pull one tooth. I asked if I could wait til the gum healed before they would make me a bottom denture, because I feared it would not fit properly with the gum not being healed. I was told no that they would pull the tooth and make the lower denture the same day that it would be ok to do it that way. This was at the end of January I believe or first few days of February 2017. Here we are in April and my lower denture is still not fitting right. I went in today April 10, 2017.
I told the lady who came in to make an adjustment that I could not hardly eat because it makes me bite my tongue on one side and the other side pinches the inside of my cheek, and there is a large space between the top and bottom where they pulled the tooth and you can't even see the bottom teeth when I smile. She herself said she could see where it does not fit properly. All I asked was for them to remake the bottom denture for me to get a proper fit, she said "no" they would not do that. She said "when you already have an upper denture and you try to make a lower not at the same time it will not ever fit right". I said "why didn't ya'll tell me that before, when I came to get this done?", she said "all we can do is try." I said "then ya'll are falsely advertising about what ya'll say ya'll can do".
Instead of remaking the already cheaply made denture and have a satisfied customer, they just want to give you a refund and get rid of you, now that they have made some money of you, because believe me will get you to spend more money some kind of way. If you read their advertisement you will see what I am talking about. I will never have anything good to say about this place and would discourage anyone from going there. The dentures are very cheaply made. I have used Efferdent almost daily and brushed them after eating. The few times I was able to eat with them and still you can see they do not come clean. This is very embarrassing and unhealthy to use.
I was told it is the dentist that owns the business and Affordable Dentures 800 number that you call is only there to give you information (which is false), and the dentist office that you go to is not a franchise with them. They are individually owned by the dentist and the dentist has the final decision. In this case the dentist is "Donovan **" Lafayette Louisiana. If you read this review please do yourself a favor. Spend the few extra dollars it takes and go somewhere else where you get what you pay for and not a cheaply made denture that is ill fitting and you can't use and you have to throw away $325.00. That is what I had to pay for something I can't use. If you read this review please pass this message on to anyone that you know that may be thinking of going there.
Also if you know anyone who has been there and had had a bad experience, ask them to write a review and also write a letter to ConsumerAffairs and eventually something will get done with businesses like this. One person can't do it alone. I realize today they really don't care about you the patient as long as they can make money off of you. I told them today that I was going to leave a bad review with ConsumerAffairs. The lady said "go ahead that's ok." If everyone who has been dissatisfied comes together we can do something about a place like this.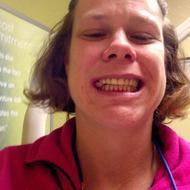 I am not from the area of Affordable so I had to plan my trip. When I was at my appointment they wanted to pull my teeth then and I'd have my dentures in a bit but I had traveled alone so they took my imprints for the dentures and I had someone drive me back... My overall experience has been very pleasant. I would recommend others to take a look.

I saved money for two years to be able to have dentures made after have all my teeth pulled. When Affordable Denture made my plates the bottom plate did not line up with the top plate. The top plate closed down inside the bottom plate. The technician attempted to cut trim the bottom plate down four times. Once the teeth were lined up when I bit down the left side of dentures met but there was gap on the right and the teeth were unable to touch. Also the bottoms were trimmed down so far that they could not seat or stay firmly to my gums. When attempting to bite down the front teeth met and the back of both upper and lower plates would leave my gums and snap together leaving a gap between denture and gums as if the front teeth were too long and back too short causing a seesaw action. Closing my jaw the dentures in the back did not meet.
When I explained this to the technician she replied that I would have to train my jaw to adjust my bite. The lower denture was extremely uncomfortable and because I refused to accept the dentures Affordable Denture decided to remake the lower denture from the beginning. This meant that because it was late afternoon I would have to return the next day to refit the replacement. I traveled 90 miles to get to the appointment that day making a 180 mile round trip.
When I told the staff at Affordable Denture that I could not make the trip back the next day because of gas cost and other scheduled engagements I was informed Affordable Denture had recently opened and office closer to my area and would mail my bottom plate to that office and that office would contact me to schedule me once received at that location. I was sent home with the dentures they made and attempted to wear them as directed attempting to adjust to feel and fit of dentures in my mouth. One week later I was called to go get my plate.
I went to get my plate and the tech had some difficulty adjusting the new bottom plate but got them to fit more comfortably in my jaw. Still the dentures did not meet properly and required the allotted three attempts at readjustment. By the third and final allowed adjustment the gums of my jaw were too tender to allow the dentures to sit on them. My gums were pushed down under the plate causing the edge of the denture to indent my gums making a flat spot on top pushing my gums down the jaw bone.
Making a long story short the bottoms have never fit or worked properly enough to be usable. I can not eat with them in place, can't talk with them in because they will not stay seated on the gums even with any adhesive. The bottom plate has never been usable and after trying to adjust to them they have damaged my jaw and gums and I have been told by two other dental offices the only way to get a plate to be functional I will require anchors implanted to secure a plate on my jaw, it may be possible but doubtful that the lower plate could be used but most likely would require a new plate made. Also that at the time have having the plates made that if my gums and or jaw could not support lower dentures I should have been informed that these anchors would be required and making a set of dentures would be useless.
After hearing this it is my opinion Affordable Denture did not inform me of this need for anchors either because I did not need them and they just made a bad lower plate or that they knew there should be anchors and omitted this fact made the dentures anyway to get my money. At any rate, their bottom plate has permanently damaged my lower gum and jaw. My only income is Social Security and I am a single father of three children all under the age of thirteen. I receive public assistance for both housing and food. It was hard to scrape the money together to get dentures made even with help from family. I can not afford the cost of anchor implants. I do not have the resources to take Affordable Denture to court in an attempt to make this right. If I could take them to court I most certainly would not give them a second chance to damage my mouth again.
The teeth the tech chose to use for the upper plate were too small. You cannot tell I have dentures in my mouth when I speak or smile. When consulting another denture maker I was told it appeared that the teeth were too small. The top plate fits fairly well to my gums but can not stay suctioned to the roof of my mouth without a large amount of adhesive applied requiring reapplication a couple times through the day. As I stated my natural teeth had been removed two years before I was able to get dentures made so any shrinkage of gum should have been done by the time these plates were made. All said Affordable Denture is not as affordable as one may think or as advertised. I will never recommend anyone to this business.

Ok so I purchased the economy set. It took nearly 8 months for the pieces of bones to work out my gums and so I waited and waited for my permanent set until temporary set wore. Then and then they relined them and that extended my service period by a year they told me. And so couple month passes the original service period runs out in 2 days. I go get fitted go the next day to pick up some hunk of metal they call the premium or some crap. Supposed next step better than what I paid for but the reason I chose economy cause I wanted the pink fiberglass reg. dentures not that metal contraption. I was told to just try them a month. I didnt like them. We would do something different. Well when I went back they wouldn't Because service period was over and the only thing they obligated to work on for me is my temporary set.

LONG wait times, 2hrs +, Sometimes no one at the front desk for long period of time. Very poor communication about what to expect from implant procedure. 4 infections, paid for 2 second opinions, one who advised her what she did wrong. Implant has problems she will not even try to fix. A shrug of the shoulders is all I got. Will never recommend this Dr. or company. I will end up paying more than if I had gone to a competent Dr in the first place.
How do I know I can trust these reviews about Affordable Dentures?
742,108 reviews on ConsumerAffairs are verified.
We require contact information to ensure our reviewers are real.
We use intelligent software that helps us maintain the integrity of reviews.
Our moderators read all reviews to verify quality and helpfulness.
For more information about reviews on ConsumerAffairs.com please visit our FAQ.

I went to this office to get ultra upper. I was rushed and I almost had to argue to get to the teeth moved out further on one side so they looked more natural. One side looked dented in so when I bit down my bottom teeth did not line up to the top denture on that side. The teeth on that side of the denture set behind bottom teeth so my bottom teeth stuck out farther on that side. She tried to tell me they could not be brought out any further, but took them to the back and lab tech brought them further out. They do look better but could have come out farther. I did not get to talk to or have input with the lab tech who made them to discuss my concerns. Because the teeth set back too far I have already bitten the back corner off of one of the front teeth and feel like the same thing may happen to the tooth beside it.
I chose this office because they did the implants, but when I explained to the nurse who was helping me that I had bought the expensive ones because I wanted to have them secured with the implants. So I could loose the roof the mouth portion of the denture she shook her head in a disagreeable way. She tried to make me understand she was dentist down in Mexico and these implants were not a good idea. I am so not a confrontational person so I approved the denture and left. I was kind of wondering if she knew this dentist would not do a good job with the implants. I had did so much research on the implant procedure that when talking to the actual dentist about it.
After she looked at my x-ray she said she could put an implant between the two front tooth sockets to get 5 in to support my denture. I knew something was not right. These implants go in the socket not in between them. It was a red flag so when the nurse gave me the disapproving look during our implant discussion I took it seriously. They do fit well, and the piece I bit off does not show to much as it is on the back side. Did not go back as I was afraid of the confrontation of it all. I will need new dentures if I decide on implants again in the future. I will not go back to this office. My one year was up starting the March.

I absolutely love Dr. **! My mom was visiting from NYC and decided to get dentures while she was here. We called and were scheduled, almost immediately, for a consultation. We came back a week later for the extractions in the am and returned for the dentures that afternoon. Dr. ** and her staff explained the procedure, the costs, the materials and the healing process in expert fashion. She took her time during the extractions to make sure my mom was comfortable. When the pain started to increase she stopped to provide additional numbing medicine and waited until it took effect. My mom was in no pain when she left the office. We even saw Dr ** one evening while we were out, we struck up a lovely conversation where mom modeled her new smile. One word for Dr. **, AMAZING!

Affordable Dentures don't care about the quality of the product they produce. My Partial Dentures were not made correctly and they would not do them over. I requested a refund and I was banned from two offices for asking for a refund. Word of mouth will hurt their bottom line. Buyer be warned!!!

I was charged $140.00 to put one tooth back in a denture. I moved recently but my former dentist charged $75. Also, when I objected to all the paperwork that had nothing to do with repairing the denture, the receptionist at Lima OH said, "Do you want your denture repaired or not?" Nice attitude.

I went about 6 months ago to have dentures made. They were very bad bite so they had to redo them. When they did they was even worse. I had made about 4 more trips to get this to fix them because they was putting ulcers on my gums so bad that I could not even wear them. So they told me they could not do anything else for me that I would have to go to the store and get a soft dinner to put in them so there was over $ 500 that I gave them for nothing.

I checked around. I read reviews. I was scared because of so many negative reviews on affordable dentures in general. Glad I didn't listen to those. I had an amazing experience at this north canton oh office. From the consultation to the extraction to the follow up. They are not "money hungry". Dr ** actually strongly suggested I keep my bottom teeth as they were generally in good shape. One or two cavities. They even quoted me the cheapest set. I said I want premium.
They do care about the customer. Thanks for giving me my smile back. Awesome price, service and results.

We were told the money we paid was all we were going to have to pay, now we are getting calls from a collection company that we owe 250.00 more. What a ripoff and my husband can not wear his dentures.

Arrived for my appt at the East Moline, IL clinic and then I got nothing but very rude services. Once I got to the back for x-rays the dental assistants were very unprofessional and their uniforms looked dirty and wrinkled. I was charge for x-rays and a consult even though they have a special for these services for new patients. The fee is $1. I was a new patient and they refused to offer me this special. I was charge $85 for x-rays. After I received my lower partial dentures they didn't explain to me how to care for the dentures. They were upset cause I declined the upgrade package. I wanted the basic cheaper partial cause that's all I could afford.
After I paid for the partial no one explain how to care for the partial. I was showed to the front door. This is my very first time wearing partial dentures... I called my general dentist office and explain to them what happened and they were very helpful and was very happy to educate me on how to care for my dentures. I will never recommend anyone to the Affordable Dentures in Moline, IL... Very unprofessional... Very deceitful!!

From the moment you check in for your appointment to the moment you check out, the staff at the Commerce, Ga Affordable Denture are extremely pleasant. My first appointment was a consultation. I meet with a dental assistant who examined me and explained the possible options. She took the time to help me pick the direction we would ultimately go in. I made my next appointment for 8:00 am 3/3/17. It was explained to me that the morning of my appointment there would be a line at the door waiting for the office to open but understand people are called back based on their needs not necessarily by their appointment time and I should expect to spend the full day there.
So, we planned accordingly. Dr ** is the best dentist I have ever seen. He is extremely kind, considerate, gentle and I would wholeheartedly recommend him and his staff. It was explained to me the reason they are affordable is because they do what they do in volume. But just because they see large volumes of patients on a daily basis doesn't mean the care they provide you is anything less than excellent. The care I received by Dr ** and his staff made me feel like I was their only patient he had that day.

When I started with Affordable Dentures in Nashville, Tn I was beyond happy... I had my teeth pulled at another office and they couldn't get them to fit to stay in because of my ridge so they suggested implants in my upper gum. I went to Dr. Andy ** for a consultation and was well pleased and I made an appointment and we did it. At first, it was great but then the teeth started popping loose from one side. The entire staff was Americans... Nice, sweet, friendly, helpful and there for YOU. I was a person, not a number. They changed my O'rings and things got better. Then Dr. ** got very sick, and was hospitalized. He hired a new office manager before he got sick and she was in charge, I guess! I went back several times and every time I went back one of the American staff was gone and replaced with a person that I couldn't understand or they couldn't understand me.
The staff I started with was completely gone, all of them... I go back to get the O'rings changed and the staff asked me what color I needed... Ok, I don't work there, I have no idea what color and why don't you look in my chart? It has been downhill since. I am now a number and no longer a person. Dr. ** is back and still has a staff that shakes their head yes and takes your teeth and Lord knows you don't know what your teeth will come back like cause nobody understands nobody... My teeth have a crack in them and it is like the 6th one. They are like this because they don't fit properly. They teeter tot back and forth coming loose on the right side and I have IMPLANTS. It doesn't take a rocket scientist to see what is happening but they repair them and send me home. I had the crack repaired again in Jan. and now it is cracked again.
The dentist won't see me until he talks to me about derogative statements I made about his staff. They may be Americans but you still can't understand them. If I said something about them it was not being derogatory, it was just the plain hard truth. Everyone is the same in God's eyes but if we can't understand each other how do you get proper results. I mean the ENTIRE STAFF changed. I was told by one of the old staff that she left because the new office manager made it about the money, not the patient. Dr. ** is a very nice man and I thought a great dentist until he decided we need to add 4 more implants to my already 4. This is to stop the teeter toting but in reality if they do the impression correctly it should fit.
Now, I have teeter toting teeth with a crack and don't know what dentist to change to because not many dentists in a 2 hour radius does upper denture that have implants. Or dentists I can afford or same day dentist. It is bad when someone starts the job and you are left standing in the rain with no umbrella. Beware of this office because staff just doesn't turn over like I have seen it do since my first visit...

My purpose in going to Affordable Dentures was to replace a partial lower denture that was old and does not fit well. My first appointment was almost two hours later than the appointment I had scheduled. The receptionist Kim was very pleasant as was Scott the dental assistant. THEY SHOULD OWN THIS BUSINESS!! Their doctor, Dr. ** should have had his license revoked and has absolutely no professional courtesy whatsoever!! I heard him speak disrespectfully and rudely to both patients in the adjoining room to the one I was in. X-rays were take with the existing dentures I have in my mouth. Of course they had to take another set of x-rays which added to the time and frustration spent in this office.
The next appointment Scott told me that the doctor would explain options and costs with me when he came in which never happened. He came in with a mold full of material used to make impressions and promptly forced it onto my lower jaw and he proceeded by telling me he would only have this partial denture made with the understanding that I agree to have a total new upper denture (which was not necessary). I strongly recommend you do not waste your time going to this Myrtle Beach facility unless Dr. ** is removed from the business. If this review saves one person from having the worst medical experience of their life I will feel that I have helped save them from the ordeal I went through. I am not afraid to list my name.

I will never do any business w/ this office Affordable dentures in Springfield, Michael D. Harris, DMD, P.C. They never return my calls, they are horribly inefficient, lack character, and ethics. They erroneously charged me and will not return my overcharge. I feel that the office is corrupt and dishonest. I wouldn't go there, nor recommend to anyone.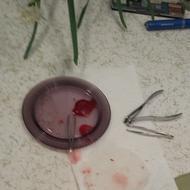 I had my 16 teeth removed, healing dentures put in, one-week return appointment. I had to clean the surgical blood myself. Returned to Affordable Dentures, Melbourne FL where the "dentist" threatened to cut my gums open to finish tooth removal. I did it myself. Affordable Dentures finally made "new" dentures. Now I cannot use them at all. I did some research and found out they reused the first set of temp dentures. Now I have poison in my system. Now down to 112 pounds and still cannot eat. They do not return my phone calls. Fever, chills, headache and very sore throat. So sick and hungry... please help.

I have Called Affordable Dentures and Implants & they first tell me yes they take my Ins. then they tell me they don't. Then I find out they do but now they won't see me because they say that my Ins. is Medicare plan & it is not. All I want to do is get Dentures. That is not asking much at all but they don't get it that my Ins. will only pay 500.00. They say they have a thing where you can make payments but when you talk to them on the phone they say no they don't. You have to see about getting a grant. That is a joke. I have spent 3 days on the Internet trying to find someone & it keeps coming back there. I know if someone ask where to go I will tell them not to go there. That is for sure. It is really sad that someone that is Disabled can't even get any help at all because all people want is money.

I would like to give Affordable Dentures in Topeka, KS a thumbs up! I have had nothing but a pleasant visit whenever I have been there. The staff is very courteous and pleasant to deal with. I have had to go back for adjustments, which is understandable. They are always very accommodating and get me in quickly. The dentist and his assistants are great. I have also broken my bottom denture because of my carelessness 2 times. They have been understanding and helpful when fixing them for me. I have had a great experience whenever dealing with them and would recommend and have recommended them in the past to my friends.

Back in 2013 I have to have dentures made because I have periodontal disease. The first Dentist that I spoke with said that he could fix my bottom teeth and that I would just need to have my top row of teeth removed and a full denture put in its place. Then the Dentist that "owns" the practice decided to pull all of my teeth and then put the denture in right after all of the teeth were removed. That night I was in so much pain because the only thing they would give me for pain was **. you can't pull 22 teeth and give someone ** for pain. I quickly learned that they do NOT care about the patient at ALL. All they want is money and they do not care about a patient's well being.
I finally bitched enough and they gave me ** which didn't help but they said that was the strongest medication they could give. After my final pair of dentures were made, I bought the ultra set hoping they would be great and they were horrible. They didn't fit well at all and I had to go in multiple times to have them adjusted and have soft liners put in to help them fit. Ever since I went to them I have constant pain in my jaw and my gums hurt constantly. I asked for a refund and was told to bring in both sets of dentures and I would receive my refund at the office. Well they lied again. I have to wait 2 weeks for a check to come to me, but they received their dentures back which I find to be completely absurd. All this practice does is lie to people to get their money. They need to but shut down and they need to be investigated by the Dental Association.
I would NEVER recommend anyone to go to them. They are liars and they are scam artists. Now I have to live with the pain that they cause me for the rest of my life and I'm only 27. It's sickening that places like this are allowed to do things like this and get away with it. We need to get together and file a class action suit against all Affordable Dentures that have screwed people over.

I have dealt with Affordable in the past - not really pleased with the service or quality of the product. The dentures I purchased did not fit correctly, needed to be repaired about a dozen times, and FINALLY BROKE, of which I swallowed a portion. Since we are going to move, I wanted to purchase an inexpensive set of partial dentures (purchase a better pair after the move). We agreed about a price on the phone and when I went to my appointment EVERYTHING CHANGED!!! I was charged for xrays (that I did not need).
At this point I WAS TOLD THAT I NEEDED TO PURCHASE A MORE EXPENSIVE SET OF DENTURES, and when I REFUSED, they said I was a hostile patient and REFUSED ME TREATMENT!!! I am in poor health. I have had 3 open heart surgeries, and I was treated SO POORLY. I left there in tears. For a company that treats mostly elderly, and people on fixed incomes, THIS IS DEPLORABLE!!! By the way, the denture that needed all of the repairs, and broke, was their more expensive denture. Beware!!!

My first appointment with Affordable Dentures was in the Forest Park, OH (Cincinnati) location, mid last year, 2015. I was there for a consultation. I was told that they could make my removable implants or crowns. I was told they would start with the uppers. I was given prices for the uppers & lower implants. I agreed to the procedure & prices. The reason they wanted to start with the uppers is because the lowers required removing my remaining lower natural teeth & surgically evening out my gums because of the decrease in the mandible bone laterally. Therefore, the front lower gum, where my natural teeth were was higher.
This location at that time did not have the sedation or putting the patient to sleep method. (The sedation method is now done at this location) They suggested that I either wait approx. until they started that procedure later this year or 2017. They also suggested the option of having the surgery done elsewhere & return to them to make the implants. They made a beautiful set of upper implants after I chose the color that I wanted. The uppers also required Orings. They used Black Orings to help hold the Implants in on the plate & posts on my maxillary bone because I have small bone structure & cannot wear a regular denture..
The new upper implants looked nice & fitted tightly. In fact it is very difficult to remove them for cleaning. It is still difficult to remove them, sometimes they will not come out. When I complained or mentioned this, the tech would listen & made one or two adjustments. However, that did not prevent the problem from happening again. The dentist seemed to be upset when I mentioned any problems with the denture. Anyway, I decided to go elsewhere to have the lower surgery done, so I could be put to sleep. As A.D. was aware of, after the surgery, there is a 3 month waiting period of healing &shrinkage of the gums, before the new implants can be put in.
When I called A.D. back to have them make the new lower dentures, they refused. The dentist would not come out to talk to me. The waiting room was empty, I was the only one there. So the receptionist told me they could not do the work at the same price as quoted previously & that they did not do that procedure anymore. She also said let me go talk to the dentist because I am not sure. When she returned (this was after the dentist & his tech came out of his office into another room, glancing in my directions, w/out comment). She said, " The dentist said there is nothing else he can do for you. You will have to go somewhere else." Then she turned away from me & begin doing some work on the computer.

I chose Affordable Dentures in Akron Ohio, merchant ID number 03102373, because of one day service although I knew there was no way they could do one day service. Two days maybe. Nearest office was 32 miles away, 64 round trip. First appointment was 8 AM. I was there 15 minutes early. They were 10 minutes late opening up. Sat in the waiting room 30+ minutes, then sat in the chair over one hour. They tried to get me to pull two teeth on my lower jaw. Being retired with no insurance it wasn't going to happen. All I needed was an upper denture replaced. I picked their 2nd highest priced dentures. $920.00. They did the impression of my upper gums as well as my existing denture. They had me pick the shade of teeth I wanted. They told me to come back at 2 PM. I killed 5 hours walking around Walmart and restaurants.
I returned at 2 PM and after an hour was seated in the chair. They brought a wax cast in with white teeth installed. Although mine wasn't stained they weren't pure white. They said they only keep white teeth there and would have to order anything else. A week later I got a call said they had them. Another 64 miles. They had the new teeth in a wax casting and it was still not what I ordered but settled because they were only a couple shades off. They said come back around 2 PM. I wasn't going to try and kill another 5 hours so went home then went back at 2 PM. Another 64 miles. The teeth was finished or so they said. They put them in and they were so uncomfortable and the teeth stuck out like a cartoon donkey's teeth would look like. They ground 7-8 times trying to make them work. Each time my gums hurt worse. Finally they sent me home and said if they needed adjustments they would do them the next day.
That night I tried to eat a sandwich. Every bite I took the suction would release and the dentures would come out in my sandwich. Next day, another 64 mile trip. Set in the chair over an hour. Finally got in and was told nothing was wrong with them. I showed them when pressure was put on the front the back released. Again they ground and ground. Gums hurt worse after each time and the dentures got looser. After several times they said they would need relined. I refused to make another trip. They took more impressions and said give them one hour and they would make it right with me. I set in the waiting room over two hours. Finally I went up demanded my money back. Since it's the digital age I now have to wait 2 weeks before a refund will be sent to my account. DO NOT GO TO AFFORDABLE DENTURES. There is no exaggeration or misrepresentations to this complaint.

My dentures has not fit right since I got them. I had sixty days to get them adjusted but every time I called for appointment I get appointment scheduled way off until my time ran out now I have to pay for adjustment and I did that but they still not right so I have to go back. This is not fair, I had one appointment and got there and the office was close. No one called me or nothing and I live 45 minutes away. The office is ghetto and the secretary was so rude and none of the staff is friendly at all. I would not recommend no one to go there. I just need them to fix my teeth right and they will not have no more trouble out of me.

Haven't been able to wear the dentures since I had them made in March, I have been back several times issue still not resolved. And it's like they don't care that you spend your money on the dentures or them being done correctly. I still have problems with gagging and I asked about the platelet dentures that won't more money. I want a refund not satisfied at all.

I have been there a bunch of times over the last year. Every time it's never fixed. Every time they say "try it and if it don't work call and we will work you in right away", but every time I call the next day it takes a week to 3 weeks to get in just to have to do it all over again. I will never go to them after and if they ever get these fixed, never will I ever refer anyone to them. The office at Stockbridge GA stinks from a service point of view. I was in Friday for a reline at 2. By 6 I couldn't drink a glass of water. Now Monday at 810 they tell me again they can't see me until after Thanksgiving. Every time same story. Promise you anything and deliver nothing. I'm through with them. If I could get my money back, I would never go to them again.

First I would like to say that I had a great experience with the techs and the front desk. So, kudos to them. I am a senior living on a fixed income. I have spent close to $5000 on Affordable Dentures with my extractions, temp dentures and top of the line permanent dentures. I had extractions and temporary dentures done in March 2016. Finally, In November 2016 I got my permanent dentures. They are beautiful, but they are loose. One day I asked for an opinion from the dentist who runs the Affordable Dentures in my area. He explained that I didn't have a lot of bone for the dentures to hold onto. But it is what he did next that upset me.
Again, I am a low income senior. It must be tough for those sitting in their ivory tower to understand that there are those of us who really are elderly and don't have unlimited funds. The doctor asked if I wanted to run my credit to see if I could get a loan for implants. Meanwhile, I owe a ton of money to Care Credit. I HAVE LIMITED FUNDS, DOCTOR. What about that does he not understand?? I was crushed. He could have spent more time with me. But I then realized he doesn't have a bit of empathy. It's all about money for him.
People, spend more somewhere else. Although the staff were perfect, if the person who owns the franchise doesn't care if you live or die, it is time to go somewhere where one is valued. He spent maybe five minutes with me because he had to run off. No doctor in my life has ever treated me this way. Ever. I live in Port St. Lucie FL.

My husband got dentures at Affordable Dentures Dayton, Ohio, Miamisburg Centerville road. He has done pretty good with them, he needed several adjustments though. Last night he dropped his bottoms and they broke. This AM I called them and said I was off work and could I drop the off to be fixed. Well, first they told me they were only there until noon and were closed all next week for thanksgiving. A Week!!! They didn't care if he had teeth or not. They got their money. I was then told he needed an appt, for what??? They just wanted to soak us for an office call.
I've never seen a dental office with the kind of hours they have. They are always closing early or not open at all. I called my dentist (I don't have dentures) and I dropped them off to send off to his lab, no problem. He said he would call us next week (today is Friday). Luckily my husband still had his temporary set to get him buy. I wonder if Affordable Dentures closes the whole month of December for Xmas. Once they get their money they don't care. Very poor customer service, if they are there at all to even answer the phone.

Last month I had them pull 2 teeth and add to my plate. In the middle of my daughter's wedding they just broke in half. They fit right before addition. They told me to come back after swelling was down to readjust. They now want to charge me 180 to fix their mistake. They plate fit before added teeth. Never again will I recommend them to anyone! I have had 6 people I know come here and I sent them. They have had issues and extra charges as well. I also have insurance for Aspen Dental. Only came here because first time was good experience. They don't care about ANYTHING BUT MONEY!!!
Compare Dentures and Dental Implant Solutions
Affordable Dentures Company Profile
Company Name:

Affordable Dentures

Website:

http://www.affordabledentures.com/