Consumer Complaints and Reviews

Where do I start? I have had nothing but problems with the Peoria location. I had my teeth extracted from another dentist but was going to Aspen for my dentures. I received my temporary set and they fit fine, but when I went back to finish the process and get my permanent set - The office had NO CLUE what was going on with me. The first appointment, there were extraction tools out and the tech even looked in my mouth and gasp when she saw I had no teeth TO extract. So, they set me up with another appointment and the SAME thing happened with that appointment. I waited 4 years for them to open another location so I didn't have to deal with the ignorance and unorganized office and staff any longer.
The second, and most traumatizing incident with the Peoria location was with my husband on 6/8/17, My husband had a tooth on his top pallet that was loose and would fall out. He made an appointment and saw the dentist only for the Dentist to tell him his dentures weren't properly made and they should have drilled the sides down so the tooth would stick in the hole and stay properly. NEVER fixed the tooth, only made ANOTHER appointment for him to come in and fix the issue. (I know, why not just fix it then right?) Instead, he waits another 2 weeks and two days before his appointment. ANOTHER tooth came out only he SWALLOWED that tooth.
My husband opted for the really white teeth which have to be ordered so he called ahead and spoke with the UNGODLY RUDE receptionist. (I, too, have had conversations that run in circles with her because she seems to think she can handle any issue on the other end of the line. Very rude and condescending.) As my husband is asking her to transfer him to either a lab tech (The one who actually MAKE the dentures on site) or the Office Manager but NO! She would not transfer him, instead she screamed at him over the phone so loud I could hear clearly what she was saying sitting next to him. I heard her say "Shut the hell up" and other curse words, eventually hanging up on my husband.
The last thing my husband said to her was "I'm getting a lawyer and I'm going to sue you if Aspen doesn't fix my teeth." Now mind you, in the beginning of every conversation with the office, the automated lady says the conversations are recorded for training purposes. (So, you would think in a dispute they would be happy to pull the recordings and listen to them to solve issues Right? WRONG!!!) The next phone call he received was from the police stating the receptionist claims he said he "was going to shoot up the place" -- (again sitting next to him he did NOT say that. However maybe if she wasn't screaming like a crazy person she would have heard what he really said.)
We have called corporate (Does no good b/c each site is independently ran by the dentist there). We have been promised calls from a district manager by the name of "Jennifer" (I'm still waiting 8 weeks later for that phone call). I did receive a letter in the mail stating that my husband is "released as a patient of Aspen Dental for ALL locations" Not just the one location - ALL OF THEM. Well, what about the warranty right? Nope, they call that Null and Void because of whatever reasons they come up with at the top of their heads.
So now my steps are - Contacting my Attorney General's office and filing a report. Contacted the Dental Association to file a report for mediation (Just to see if they will fix the teeth) and meeting with our attorney in the morning. If I would have known all of this was to take place, we would have taken our (collective amount) $12,000 somewhere else where they actually stand behind their product and not be biased towards rude ghetto staff.

I went to Aspen Dental, they extracted 21 teeth, I picked out new dentures, they put a temp set on the same day. Immediately, they had a problem with my bottom denture. Went thru all the refittings, etc, telling them each time that my mouth wasn't closing. They proceeded to put some kind of paper that marked the teeth and told me my mouth was closing, that it probably just felt weird. Went almost a year before I got my permanent denture, again telling them my mouth isn't closing, the same thing with the paper etc. That was three years ago.
To this day I cannot wear my bottom dentures because my mouth doesn't close, granted, the teeth are meeting, but the problem is they meet before my mouth closes. The last dentist I told this to left the room and called me difficult. Well for over the $8,000 I spent there and the $3000 my dentures cost me, they should fit and I should be able to wear them. I am tempted to go to another dentist and have my bottoms redone, Aspen Dental does guarantee dentures but so far I have not had any satisfaction with them.

I started trying to work with Aspen Dental since the death of my mother so I could assist my brother. I had to get some documents signed before they gave me any information on his account which is understandable. Once I was authorized I was trying to find out exactly what had been done with no information to start with. They got very aggravated when I tried to repeat the information because I didn't understand and transferred me to someone else. I have been trying to get a copy of the records from this location for over 2 weeks. I am told over and over that they will send them that day via email.
I have to call and follow up sometimes several times a day, and now it seems that they recognize my phone number when I call and they put me on hold - when it transfers to ring to them they pick it up they put me on hold again. After the third time being put on hold when it transferred back to them I stayed on my cell and I called their office using my office phone and wouldn't you know it they picked up!! I still don't have a copy of the records. All I am asking for is a bit of professionalism and follow up.

I called Aspen dental 10 July 2017 for an emergency appointment because I was experiencing Pain in my lower back tooth. I was given an appointment for 13 Sep at 7:30AM. I was told there was no emergency appointments but I could come in any day they were open and if anyone with an appointment canceled they would see me and x-ray taken to see what if anything was going on.
(BACKGROUND AS TO WHY I WENT TO ASPEN IN THE FIRST PLACE: Because my previous Dentist who I had been going to for YEARS had said something was going on with this tooth and soon would be given me trouble and it involved 4 teeth since it was used to bridge in two and would cost quite a bit. I then decided to get Dental insurance and after I took the insurance the dentist office I wanted to go to had dropped out of the program so ASPEN was the only Dentist that took the Insurance MY BIG MISTAKE).
At any rate I went to ASPEN had 5 fillings and the hygienist looked at my teeth did a small amount of work on my gums gave me a rinse, one electric tooth brush/paste and a mouth wash for which I paid $800.00. On 10 July I asked what the total charges was and was told it was $2100.00, supposedly they did not charge for all the X rays they did. This seemed very excessive since the X rays they took did not pick up on anything going on with my lower left jaw tooth. I will say the dentist, hygienist and office staff were very nice, but the charge was high and with no way to see them in an emergency was not what I had anticipated.

All you have to do is see the ONE star reviews. It seems if you have insurance, they LOVE to take advantage of it! They set down a stack of papers, with some numbers on top stating (in my case nearly $8,000.00 dollars worth) that, "Your insurance will pay this much, here is the total, so this is your balance." This is before they do ANY work and want to collect money from you which is illegal! Katie ** and Daniel ** pegged it as I had the exact same experience as BOTH of them!
Just a word of warning - open the packet of papers before signing or you will get charged for 135 dollar toothbrush, 39 dollar dental rinses (several), along with the cancer screening! If you have to get a partial, as was my case since it was an accident, please check with your insurance first if they cover the cost of temporary partials they will give you after the extractions. Your insurance may ONLY pay for those, which are cheap plastic and NOT pay for the real set as you can only get them once every 5 years... something Aspen NEVER tells anyone.
I should also mention their dentures and partials are supposedly guaranteed, "no questions asked return policy" for 90 days. When you call Aspen Dental's customer satisfaction line and mention this or anything regarding monies owed, they refer you back to the Aspen office that provided the service because the dentist who works there actually owns the practice and everything is governed by THEIR rules, and Aspen acts as if they have no culpability!
I am however giving ONE star to Dr. ** as he is very professional and does some great work with difficult (broken teeth by accident) extractions and pain management. I will only give 1 star though as I believe it is his staff who does the upselling and overall dereliction of duties in explaining the billing process adequately. He needs to make sure HIS good name is not lost in the anguish some of us feel from Aspen Dental, but ignorance is no excuse. Dr. **, please review what your front office staff is doing.
I pay good money for all my health, dental and vision care as many of you do. Do NOT pay for services until rendered, no matter how they pressure you. Read over your itemized billing and have them explain EVERYTHING if you do not understand, and you can REFUSE anything listed you do not want as this will go toward your yearly deductible. I hope this review helps anyone reading to take some notes and above all ASK QUESTIONS!
How do I know I can trust these reviews about Aspen Dental?
829,326 reviews on ConsumerAffairs are verified.
We require contact information to ensure our reviewers are real.
We use intelligent software that helps us maintain the integrity of reviews.
Our moderators read all reviews to verify quality and helpfulness.
For more information about reviews on ConsumerAffairs.com please visit our FAQ.

I would not suggest Aspen Dental to ANYONE. They spend too much on advertising and not enough on customers. We were overcharged by more than $900 when my husband went there. We requested repayment multiple times over 4 months and never got our money back. It was only when we went to the office unannounced and refused to leave and started telling other customers what happened to us that the office manager finally got "corporate" on the phone and processed our refund. They still owe us nearly $60 and still fighting for THAT.
To add insult to injury, the caps my husband had put in FELL OUT THREE TIMES in the first week after they were put in! During a holiday week in the winter, we had to keep going back and back again and again!!! Then when my daughter went there, they told her in her very first appointment that she needed all her fillings replaced (which hadn't been bothering her at all). She went to another dental practice to get a second opinion and guess what? All the fillings were absolutely FINE. Then my son was supposed to go. He made an appointment for a cleaning six months ago for 6 pm (He works 8:30 to 5:30). They confirmed the appointment a few days before via email and text. On the morning of the appointment they called to cancel it!!! He called to reschedule, and they told him, "We can't give you any appointments at 6 pm (even though the practice is open until 7 pm) because our hygienist is only here until 5 pm!!!
Well why did they schedule an appointment for 6 p.m. if they can't do cleanings then??? And then why did it take them six months to realize it??? I would urge anyone who has problems at Aspen Dental to post their reviews on the local office's Facebook page, so EVERYONE in your community can read it!!! Also, call 1-866-273-8606! Plus post on the master Facebook page because their patient satisfaction team supposedly gets involved. I'm waiting for a call back now. We'll see what happens.

I hadn't seen a dentist for a very long time. The SE 14th Aspen Dental team made me feel so so comfortable and at ease with the procedures I was going to have done. I could tell that they all really took pride in what they do and really care about their patients. I was having blood pressure problems before I had an extraction done and they had to send me to the ER and they called to check up on me until I was able to get my blood pressure under control. I would recommend Aspen Dental to anyone.

My husband had extensive dental work done starting in 2015 through the end of 2016. He signed multiple agreements which listed a "patient responsibility" amount. We paid, in full, the amount presented to us by the fiance department. We paid in full prior to procedures or as he checked out immediately after a procedure.
Again, we paid the price of the "patience responsibility" in full prior/immediately after the procedures. About 2 months after his bridge was placed, we were billed for $3,700. Again, we had already paid in full the amount agreed upon and listed as "patient responsibility" prior to the procedure. After calling, I was told by Megan that she would contact the insurance company and get back to me. She said she would put our account on hold while awaiting to hear from the insurance company and that we did the right thing by calling her. She said to ignore the bill for now, and she mentioned she would be in contact after talking to the insurance company. We never heard back from her. Not too long after that, we received a collection notice in the mail.
Unfortunately the Aspen Dental finance department presented us with a deceptive financial agreement and now we have to deal with a collection company. Still haven't heard from Megan!!! I would not recommend Aspen. We needed an accurate estimate and to be fully informed of the cost of service. We were told and agreed to one amount, but have been billed for $3,700 above that amount. As a young family, we simply would not have been able to/chose to have the procedure done had we known the true financial cost. It was deceptive and definitely was presented in a way to hook us. After the procedure is done, it is too late to space out procedures/change treatments/decline treatments due to cost.

I have reviewed Aspen before and they have played games with me since my negative review. Aspen Dental in Keene, NH took my money and ruined my self-esteem in order to get their commissions. They do not help you if you complain so God forbid don't do that and if you have multiple sclerosis or another disability that causes cognitive issues they will use that in order to wear you down and not help you especially if it involves admitting wrongdoing or simply a refund that they state they will give you if you are unhappy with your dentures.
The last thing that they did to me was convince me to get a lower partial in order to save the few remaining teeth I had left that they didn't pull. And when I twice went back because it didn't fit or look right and to discuss them fixing the damage they caused because of this inferior product they said they would get back to me within a week, that was over a year ago. 4 of my teeth had chipped and weakened and in the time that I have spent waiting for them to help me I had a healthy eye tooth break right in half and another tooth break into pieces. I am ashamed and humiliated and horrified by my appearance, I only leave my house if I have no choice.
I used to be a confident beautiful woman before Dr. Jebediah ** got his hands on me. I am now so angry because they sent another letter saying their office manager Kristy tried unsuccessfully to reach me and that is another lie!!! She left one message 2 weeks after I contacted Nancy in the corporate office and I have called and left 3 messages on the voicemail of the number she gave me! She has it set up so it doesn't even say her name, another tactic of these dishonest people with no conscience. I went to another dentist finally for help out of desperation and I have to have the remainder of my teeth removed! I spent a fortune trying to save them because Dr. ** said do whatever it takes you don't want lower dentures! I had cleanings, fillings and extremely painful bone grafts!
I now have to spend 4000 more dollars to replace their horrible upper denture that is falling apart after only a few years, have the remaining teeth pulled and get that lower denture after all! My daughter said to tell everyone and take pictures and post them on social media. I no longer care about the embarrassment and humiliation I will feel coming out!!! This company and their dentists need to be held accountable. I have had enough. I hope this saves at least one person from going through what I have gone through. Dentures are horrible! Do not let them convince you it's the best option for you. They troll for people who can not afford the expense of implants and better dental care. Don't believe them and paying for one implant what I paid for the horrible denture would be better I promise you.
One last thing - don't let them convince anyone that you need the whole scaling deal before you get a second opinion. That is one thing that the hygienist can make their bonuses on! One hygienist refused to give me a regular cleaning because I couldn't afford the planing and scaling! Do not trust these people. Go somewhere else no matter what! They are not your last resort. Please listen to someone whose life has been destroyed because of Aspen Dental.

I went to them back in 2015, paid over 3456.00 for me to get dentures. They have never fit from day one plus I got charged for things they didn't even do to me. I have been complaining to them for two years now and they have did nothing about it. I didn't have any dental insurance so I had to pay for them myself. My dentures have been sitting in a denture cup since I got them. The bottom denture cuts my tongue on the inside and the top cuts the top of my tongue. I wish someone would look into them and make them pay the people. Then if you're not satisfied you can get your money back. That's a lie.

I went to Aspen Dental for a new bridge, root canal and crown, cleaning and filling. My quote was for around $6554 minus my insurance cap $1149 and minus discount offered by Aspen of $2662, my out of pocket cost came out to $2743, which I paid before any work was done. Here we are 5 months later. I get a bill from Aspen for $2368. When I called to ask about it, I was told the billing department didn't acknowledge the quoted discount, so she resubmit the paperwork to billing to include the discount and I was told to not worry about it. In the weeks to follow I'm still getting a bill and again I call. I'm still being told they will resubmit it and not to worry about it.
Next thing I know I'm getting automated phone calls saying I need to pay that balance within a certain amount of time before it's given to a collection agency. So again I call Aspen and now they're telling me because my insurance paid more than the quoted cap they gave me they won't give me the discount of $2662. So because my insurance paid $294 more than they expected they want me to pay the remaining balance of the discount they gave me of $2368 instead of refunding me or my insurance company the $294 that my insurance "over paid". Is this legal? Does anyone know if they can do that? I received 2 collection letters already, should I pay this before it affects my credit?

Day 1. On Thursday June 15th at 1:55pm (on hold for 20:45) I called 813-280-0687. I wanted to get some information about the dentures that I was advised about on my last visit with Aspen Dental. So the girl answered the phone asked "how may I help you" and I gave her my information so she can look me up in the system. And I wanted to know the paperwork I received in February 2017 was that the cheapest I was getting or is there another one less expensive I can get right away. She said she wasn't sure so she put me on hold to find out but never came back. The Aspen recording with the guy telling me to come to Aspen Dental that they will take good care of me repeated over 12 times.
So I hung up and called back. Now I got another girl. At 2:16pm did find me in the system but when I asked her the question again she said that looking at my information dentures went up this year and being that my last appointment was December 2016 a lot has changed. I said "wait a minute my last visit wasn't December 2016. It was February of 2017." She repeated it back "no your last visit was December". I spoke with her for 3:19. After that experience with the 2nd girl I went on Aspen Dental website and voiced my frustrations. Skipped June 16.
Day 2. Called Monday June 19 at 4:11pm. I called 813-962-1400. I spoke with Cristina the office manager and she told me what happened on 6/15 that the girl was alone at lunch time when I called and she was handling all the calls. So now I proceeded to ask Cristina the same question "do I have the basic dentures or is there something cheaper". Cristina advised me that since I want to get the dentures done I should have all my teeth extracted including the bottom. It is recommended. I say "what. No one has ever said that to me before as long as I have been coming here". I told her that the Doctor did give me the options of doing the top and the bottom but advised me to do the top first then decided when I wanted the bottoms done.
After I said that Cristina did say she have to look into how much my insurance would be with the extractions and the dentures I wanted. We spoke for 11:50. I was at work so I told her I would call her back. I called Cristina back at 4:38 pm to see if she has my answer. We spent 6min and 38sec and guess what still no answer.
Day 3. Called back June 20 2017 at 9:07am. The girl that answered wasn't sure who I was. Seems that there is 2 profiles for me in their system so they are not sure which one to look at I guess so I hung up. I talked to her for 5min. Got frustrated that I still can't get my answer so I went into all my paperwork to find the one that was giving to me by Aspen Dental on Dale Mabry in February 2017 and faxed it to them. I waited until I got the ok that the fax was sent successfully before I called back.
I called at 9:24 am. The girl said it was too dark - she couldn't make it out. So faxed it again. Called back at 9:30 - still can't read it. 9:38 the girl said she couldn't hear me. So I called back at 10:01 and guess what. They received my fax and the reason everyone is having such a hard time locating me for some strange reason there is a profile in the system with my last name **.
But guess what. Still didn't get my answer yet so I called back at 10:09 and after 10 calls Finally I got my answer and guess where the answer came from. My fax so from 6/15 at 1:55pm not 1 person in the entire office could give me a simple answer like yes basic is the lowest or no this is the cheapest. Instead I realize that the office I was going to didn't care to fix the account that they were getting paid on to match the information they provided to me to reassure me that I am dealing with competent people that can read a chart or can understand when was the last time a patient was last since in their office not having the patient back what they should already know from whatever the last person keyed in.
So because of all this I am taken my business elsewhere because I need the dentures asap and that office on Dale Mabry scares me to get work done since they may give the doctor the wrong tooth number. Maybe even the wrong patient chart. Please for the love of human being train your staff to look at the system more closely before giving a patient information that they are not sure of. If the shoe was on the other foot how would they feel if they went to their gyn doctor and they mixed them up with someone with a different last name but same address. Or even the birthdate was wrong but because the person that was working placed the 60 yr. old ladies x-rays with the 19 yr. old. That's not good business practice.

I'm very disappointed in my Aspen Dental experience at Keizer Station ever since my hygienist Chrystal was involved in a car accident. Chrystal had me on a successful periodontal maintenance program but indicated I needed some additional work with a root plane and scaling. When I came in for my next visit, I mentioned this to the alternate hygienist who said there was no mention of it in the chart, did my normal period cleaning and sent me on my way. On my next visit, I got a different temp hygienist who said my mouth looked really good and keep up what I was doing. She recommended I go to a 6-month cleaning schedule.
This brings us up to my last visit on 6/22/17. After completing a set of X-rays, I was introduced to yet another hygienist (Sarah). She, in a very matter of fact way, gave me the spiel about gum disease. She showed me the X-rays then began checking my gaps with her probe with an assistant taking notes. She was very rough and quick in her measurements which caused me quite a bit of pain. She then started talking to me about how bad my measurements were and that I had advanced periodontal disease and needed to see a specialist right away.
I told her to continue my period maintenance for another cycle which she refused by saying that it was no longer maintenance and that I needed a specialist. She mentioned the size of the gaps and the bleeding. Well I've been going through this for years and I can say that Sarah's method of measuring my gaps was the most painful I'd ever undergone. No wonder my gums bled and the gaps numbers were high. She was shoving the probes down in my mouth with far more gusto than I've ever experienced before.
At that point I exited the building refusing to subject myself to any more treatment from Aspen Dental. Please do not bill me for this visit because I am completely unsatisfied with my treatment. Just a heads up, in the more than 3 years I've gone to this location, I've only actually seen a dentist on my initial visit. I was supposed to see one this time, but I am no longer interested in being treated at this facility and refused to see them as I walked out the door. How can I go from being fine and looking good to advanced periodontal disease in less than 6 months? Very Dissatisfied Customer.

I have so many issues. I will just address the worst one that I think is really illegal. They lie about the staff's knowledge, I was told a hygienist was a doctor. I was told they won't touch my teeth without a full tooth scaling, that they will put you out and clean down under your gums, ouch and a lot of money, and they tell everyone who walks in the door they need it. They told me that they won't clean my teeth until I get that done. They are in it for the money and they don't give one care about you in the least, you are money to them. Period...

I went to Aspen Dental as it was the only dentist in my town that was a provider for our insurance. I thought I was going for a check up and cleaning. They took so many xrays that I've never had done before and did all kinds of gum tests and told me I needed deep cleaning for periodontal disease. I've never been told I had gum disease before. I get my teeth cleaned every 6 months and I brush and floss daily. I have none of the symptoms which I pointed out to the hygienist. She gave me some story about how it will eventually cause future problems, then gave me a pamphlet on it showing that it's linked to about 8 different diseases, none of which I have.
They had me scheduled for over $1300 worth of work which insurance paid half of, before I left. The dentist also said I had a crevice in one of my back molars that needed filling. I have a crown on that tooth so not sure if that was necessary. I left with that sick feeling in your stomach that tells you you've been had and decided to get a second opinion with a former dentist that I trust, even though I have to drive 3 hours to see him and wait three weeks.

In February 2017, I made my first appointment for a comprehensive exam regarding the ill fitting dentures I had. They were made by another provider. Upon seeing Dr. **, his recommendation was to have the All-on-4 dental implant surgery done. He referred me to an oral surgeon in Greensburg, PA. The evaluation with the oral surgeon went well, and I was a candidate for the surgery. However, the price tag of $51,000.00 was out of my budget. I looked for other options and successfully had the surgery on June 3, 2017 at a clinic within my budget. It is not in the area.
I am 2 weeks post op and doing well; but, because I had to have a bone graft done on the upper jaw, the immediate load plate could not be done. I had to have a new denture made. This denture will not stay in my mouth. I contacted the Johnstown office this morning and was told, by the receptionist, that because the denture was not made by Aspen Dental, nothing could be done. She placed me on hold, pulled my chart, and spoke with the doctor. She came back on the phone and reported, again, nothing could be done. I want everyone to know that the advertising Aspen Dental does with regard to not judging is false, and that they do refuse patient care even after they make the recommendations.

Aspen Dental at 1647 East Stone Drive in Kingsport, Tennessee told me I had 12 cavities. Then I went to another dentist who said I had 3. The liar-dentist at this 1647 E. Stone Drive Aspen was a ** female. This happened 3 years ago.

Went to Aspen for a repair to one tooth. They gave me numerous bitewing X-rays before a dentist even look at my teeth. Then they proceeded to tell me I had massive bone loss and needed tooth extraction and a bridge but prior to that they would perform scaling which can only be done 2 weeks apart. The total bill was close to 13,000 dollars. Well my teeth almost dropped out right then and there. I informed them I needed to discuss this with my spouse and could not exit the dirty office fast enough.
I currently am so fatigued and lack any appetite. I didn't really have any dental work done. The dentist just poke my gums while claiming I have periodontal disease. I had seen my regular dentist less than a year ago and he never mentioned any gum problems. Thus I was truly suspicious at this point. Aspen Dental seems to be interested in charging massive fees for unnecessary work. I was appalled by the appearance of the facility and shall never go back. I'm currently so tired but basically only had x rays done. I would not recommend this facility but others seem to like them so to each their own but please do your research and beware of needless procedures.

I had a wisdom tooth extraction at the Lebanon NH location June 2015. I paid $800 out of pocket and my remaining bill was ~$1200. Over the next 2 years my dental insurance company tried to contact Aspen's billing department over 6 times requesting routine X-rays and clinical notes in order to take the claim. Aspen would not reply to my or My insurance requests and could not answer any of my questions. Each time I called I was told that the claim was 'in process' and to call back in a few weeks. My insurance will only pay for bills 2 years after the fact-- which is today.
The claim is now being processed on the very last possible day due to a wonderfully understanding general manager at the Lebanon location going above and beyond to work this out and send the clinical notes and X-rays to my insurance herself. Aspen Dental's Billing and insurance department is unacceptable and despite the GM's efforts, I would not recommend getting any dental work done with this company.

I had an appointment with Aspen Dental in Macon, Georgia since about a month ago, and today I went on time to my appointment and I got surprised when the lady on front desk ask me to reschedule since the office cancelled my appointment because they have an important two procedures to other patients and they can't take me today!!! They give me a call about an hour earlier about cancellation and I couldn't answer, and I called them there after and I told them I'm coming even though the lady asked me if I like to reschedule. I feel that they don't deserve this facility and the fantastic website is a waste for such kind of staff.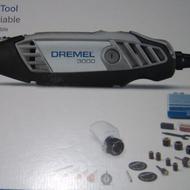 Midland, Michigan: December 2015 I spent $3000.00 out of pocket for a top denture. I had one adjustment a week later and was told as my gums heal I will need other adjustments. I was told just walk in that I didn't need an appointment for adjustments and there wouldn't be a charge as it was included in the cost of the dentures. Adjustments normally take 5 minutes. Today is June 13, 2017 and I had an appointment for an adjustment due to a sore spot. With my patient record in front of the receptionist she proceeds to tell me it's been a year and a half since my last visit and I will need to go through the new patient orientation which takes 45 minutes and cost $139.00 plus the adjustment cost.
I considered this to be extortion so I walked out of the office, drove to Lowe's and bought a Dremel 3000 sander for $49.00. I watched a few YouTube videos on how to make your own denture adjustments. I used the finest grade sander (just like the dental assistants use) and 1 1/2 minutes later no more sore spot. I gift wrapped the sander and I'm sure my husband will love his new father's day gift.
Another thing Aspen Dental in Midland did that really upset me is when I had my temporary dentures they called me in the back, took my dentures in back to take off the soft liner so I could get a new soft liner. Left me in a room for 45 minutes. I thought they forgot about me but a dental assistant finally came in and asked if I could go wait in the reception area because they needed the room and were short staffed. I said, "You want me to go in the crowded PUBLIC waiting room and wait without my teeth?" I said, "I'm sorry for being vain, but NO I'm not going in public without my teeth!" Aspen has very poor follow-up care with dentures and they have lost me as a customer and worse yet they lost my recommendation. But I highly recommend the Dremel 3000 for making your own denture adjustments. It saved me lots of $$$.

I believe, the dentist on call... Took extreme measures... In effect... Waiting till the injections, for numbing... Had almost worn off. Then with no regard, not even asking me... If I was comfortable... Pulled the tooth, laughing at himself saying "I still have a few tricks up my sleeve?" What was that? I had ask about cost and they had the price at the highest. I ask "Why?" Response... "Oh we can change the charge." When the dentist left, he was aloof. It's rude. And I might add cruel. As you never know which dentist you may have. I had a wonderful dentist from Rapid City, who pulled all my bottom teeth. It's like a revolving door, with money as their priority. I will never return, but will talk to my attorney. This was just cruel waiting over an hour in the dentist chair. Hearing him laughing and chatting as the ** wore off.

I got a upper dental plate done at Aspen, within the first two months it cracked, not from eating with it or anything. It just cracked. Within the first year it cracked at least 3 or 4 times. They resized it and checked it and it always fit well, it also always cracked as if the material it was made out of is flawed. Mind you the insurance paid around $6500 dollars for it. Now after being there so many times you think they would try to speed the process up like letting me drop it off and pick it up, no no no, you need a appointment that takes two weeks, walk-ins can take hours, just to have it melted and sealed. I'm so disappointed but once they have your money you're not treated the way you would like to be.
I dont have the free time to just come hang out at Aspen Dental. Fix your flawed plate and let me not be inconvenienced for two weeks with no top plate. Wasnt the 6500 dollars good American dollars. It's good that my medication keeps me calm or it could have gotten ugly when the office manager thought it was ok to treat me like a was some charity case. I'm a veteran, we do dumb ** all the time and claim ptsd, but you dont have to worry about me ever ever again. I will take my good 100% insurance money elsewhere. Aspen has gotten big headed and lost touch with reality. Reality is people want to be treated well, especially when you sold them some flawed product. Middletown NY Aspen is the worst for dental plates, buyer beware.

I called around to get a crown replaced that fell out and broke. They quoted me $700. I thought that was ok. Waited three weeks. Called them again to confirm and a different person told me 900 but as a new patient 200 off. So 700 right? Got there, they did their x-ray scan and examined me, then sent me to talk to their price person!!! Lo and behold she has a whole printout of caps I "needed" teeth that needed pulled etc. to the tune of $14,000 dollars. I holy crapped her and told her I just want my cap replaced. They would but now it's suddenly $1195. I questioned the bait and switch... They just shrugged and blew me off.
Complained to their corporate who told them to settle this and they called me. They would happily do the cap for 800 dollars BUT they would HAVE to clean my teeth at $395... So we are jacked back up again!! It seems to be about having to spend a certain amount no matter what!! They wouldn't let me out of the cleaning and just do the cap... must be a 1k minimum... I figured up their 14000 cost and for what they charge for extraction. I could have every tooth in my head pulled and get dentures cheaper!!! They are gougers pure and simple preying on people.

I had my dentist on 2 and a 1/2, 3 years ago have not had anything but trouble. Stable never fit right. Every time I go over there they act like they're doing me a favor but I Over $2700. Have been there several times that have been replaced and have been treated rudely mean. My husband have not been able to go out and eat. I am limited to soft food basically because my dentures do not stay and I use at least a Tube of glue a week. And my face's starting to get a wrinkle on one side because I can't keep my dentures and because they are so big they rode my mouth and make my gums sore. This place does very poor work - and I would advise anybody that can afford to go elsewhere. Please go but I would not do to be able to go out with our friends and family and not be the 1 in a corner, Say I'm not hungry when I'm starting to doubt because I can't eat, I can't pick up a hamburger and take a bite out of it.
Aspen Dental as a corporation looking to make big money. Why hurting people that can afford their elite dentures or whatever they want to call on. Mine have gaps and cracks and everything else. The top is so rough that it actually makes the roof of my mouth sore. They say your Gum's 1st to get hard. After a while I can't even leave mine in long enough for that to happen. If I had of known they were going to do such a bad job and not fix it I would have paid extra money to go elsewhere. And had I would of known this would happen I would have kept my Original Teeth and Lived with the pain. I advise anybody just because Aspen Dental makes it convenient please take it very serious because we've had no social life since I've had my teeth Removed and replaced with dentures. As I said I would of just continued Suffering because I have no life now. :(

Yes, I'm a new customer with Aspen and the 2nd and 3rd appointments scheduled for my dental work were not correct. I had an email and a written card with different times. The first appointment I had no confirmation just the card; the second appointment I did have email confirmation but with a different time again then the hand written card.
Yes I am busy and not always checking emails constantly. Never had any problems ever with keeping correct medical appointments. The right hand doesn't know what the left hand is doing in this office. I question the practice now and am considering a different dentist. I've had cancer and never mixed up any appointments - there were several. They should stick with voice mail. Written appointment cards or text notifications and all should be the same time. Waste of Time.

What a nightmare! My daughter went to get her wisdom teeth pulled... IDK why someone said she had to to get braces. They pulled all 4. She came home they wouldn't heal. They said, "She didn't clean them good enough", came home after 2 months of return visits, they finally said her jaw maybe broke. They didn't do it... She must of eat hard candy. Sent her for CAT scan then refused to pay for it. Still said, "We didn't do it." Now her mouth is wired shut for another month and they still say they didn't do it. Well she isn't even able to eat soft bread. I don't know things like that could happen I guess, but she suffered, not healing for 2 months, lost work, was sick, and now she has jaw wired shut. If they had done this to start with instead of trying to cover it up it would already be healed. I don't know if there is any permanent damage. I just know poor kid has suffered for 3 months now and it's not over yet.
Can't even eat, and then they gave her liquid ** (can't take it on empty stomach or you get sick and she can't eat) so if she throws up she dies, because jaw wired shut. Wow what a nightmare. Someone add me to any lawsuit... We are currently looking for one of our own... What a nightmare for a parent and a kid to go through. You can't make this kind of nightmare up.

There should be NO stars for this experience: I went to them as No dental insurance. I had a back crumbling tooth. But interim by front tooth chipped the dentist stated he did not like to fill front teeth and I opted for a crown. I went back and forth to their offices about 4 times with hopes but it all went down when dental hygienist got very sarcastic with me after she bruised the inside of my mouth and was not aware of appointment time changes. She went and told on me for explaining my issues and at NO time did I cursed or was I inappropriate. The head dentist owner comes out with a superiority, accusatory attitude and I attempted to explain then the office manager states all their fault due appointment time change. Hygienist gets a zero for being rude and attempting to escalate an issue not there! THEN, the other dentist drills my front tooth down to a nub when I begged him not to.
I was sent to the teeth laboratory 2 times to attempt to get my front tooth a match. (My time and gas) It has not been a match and the dentist forced it on when too wide and too light and I related please do not as too wide and not feeling right. He put permanent glue on anyway and sent me away stating he'll see about it next week. WHAT? I have a lisp now! I called customer service the very next working day 5/30/17 and since that day a complete run around. The office manager at this office called me after about 5 messages and was nasty, rude, accusatory and tells me, "You are a very forward person." YES when you are rude to me and screw up my teeth.
She also says I am not a match for them and she canceled all appointments claiming "only aesthetics". She also canceled my date for oral surgery and she screamed at me as well as being nasty and demeaning. I called their customer satisfaction, what a joke. No response. I am left in a mess and it is very deliberate as they run their offices like a used car lot and the dentist goes from chair to chair with no care, compassion and little skills. They need to get their lying commercials off the TV.

I went to Aspen Dental for my yearly cleaning, well they told me I could not get the cleaning because I needed a deep cleaning. Then after x-rays they told me I needed a crown and antibiotics to avoid gum disease and four fillings. So, for the deep cleaning, 4 fillings, crown and medication was 4500 dollars and my portion was 2400 with insurance. Well I got the 4 fillings and ever since my mouth is sensitive to hot and cold. It still hurts. I can only chew soft stuff. Went back. The dentist she file down the fillings and said they will be fine after that, I still got the same issues. When I was in the office for the complaint there were a lady complaining also. I'm afraid to go back because I feel it will only get worst. What can I do, never again

I recently went to Aspen Dental for a free consultation for a root canal that I need to have. The exam was very thorough... Actually too thorough as it took 2 hours. After the exam I was taken to the office of the financial adviser and given a recommendation for over $10,000 worth of work! My teeth have always been healthy and I was shocked, as I maintain my cleanings every 6 months. I was told that I needed several crowns, a periodontal treatment and that before I could undergo the root canal I needed a special cleaning!
Also, to set the appointment I needed to give them a $250 deposit! I've never had a dentist ask for a deposit to set an appointment. Aspen is a big rip off... They are in the business of money making and as I see it they are nothing more than scam artists. I went to another dentist, was told that I do not need periodontal treatments and I only need to pay $800 to take care of my root canal. That's a big difference from $10,000. I would never suggest anyone go to Aspen. There are a lot of honest and caring dentists out there and unfortunately Aspen is not one of them.

ConsumerAffairs Research Team
The ConsumerAffairs Research Team believes everyone deserves to make smart decisions. We aim to provide readers with the most up-to-date information available about today's consumer products and services.
Aspen Dental practices are individually owned and operated but share a commitment to similar values, like compassion and respect, and receive business support from Aspen Dental Management, Inc. There are almost 550 Aspen Dental practices across the United States serving over 3.7 million patients a year.
Options: Aspen Dental offer four styles of full dentures and three styles of partial dentures, so patients can find a denture product that meets their needs and budget. They also offer single tooth implant and implant-supported dentures.
On-site denture lab: All Aspen Dental locations have an on-site dental lab. This allows patients to get their dentures, implants, crowns and bridges as fast as possible.
Guarantee: Aspen Dental offers a money-back guarantee on all dentures, both full and partial sets. If patients are unhappy, they have three months to return the dentures and request a full refund.
General dentistry: Aspen Dental practices offer a wide array of dental services in addition to dentures and implants. Those looking for a dentist to meet all their oral health needs will appreciate this variety of services.
Costs and discounts: Interested consumers can visit the website for their local Aspen Dental location to see a list of fees for all available services. They can also find available deals and special pricing offers listed on the website.
Best for consumers who want a single dentist for all their needs and those who need service quickly.
Compare Dentures and Dental Implant Solutions
Aspen Dental Company Profile
Company Name:

Aspen Dental

Website:

https://www.aspendental.com/