Consumer Complaints and Reviews

First let me start by saying they don't even deserve the star that I had to give them. But as my story goes about a year-and-a-half ago I went to Aspen Dental to get dentures. I do realize that MRSA is rampant in most hospital slash settings where bodily fluids are exposed. Minding that I am also not uneducated in the medical world and I have dealt with everything under the Sun trying to track what was wrong with me but could never imagine that now a year-and-a-half later I am finding out I have to have a heart valve transplant. No one could trace this problem to MRSA directly for the past year-and-a-half even though Aspen Dental is known to have exposed quite a few people.
What I'm understanding is if we can use ultraviolet light in a chicken factory to kill bacteria what's the problem with using that in a hospital or a dentistry setting. I know have to go through the aggravation of a heart valve transplant and it's very bad considering that the disease has been in my body for a year-and-a-half. I've read many things on Aspen Dental. I wish I would have read them before I went there. I don't understand how they are operating when it seems like 70% of their patients come out with something that they're not expecting.
I think places that are fly by night denture shops should be shut down totally. It should only be done in an oral surgeon office or an operating room. There is no excuse for this many people to have suffered and believe me I have suffered and it has cost me many things from financial to my family and my life so please if you're reading this take into consideration what I'm saying and do some research because a year-and-a-half in your life is a long time to waste!!! And this is all still barring that I can successfully overcome this and not wind up dead because of it. It has really ruined my life in many ways.

I went to Aspen Dental for their free first visit with the understanding that I needed a teeth cleaning in the near future. They took innumerable x-rays, had their hygienist evaluate my level of gum disease. I knew I had problems because I have had dry mouth for ten years due to medications I take. When the dentist came in, he showed me the x-rays and told me that any number of teeth had some level of decay, that I had bone loss and a huge cavity in one tooth next to another one that had root canal and a crown on it. Three of the teeth he said were decayed had just been filled by my previous dentist, and he wanted to do root canal and crown on the one that was nearly gone from decay already. These pronouncements put me on my guard because why would a dentist want to do a root canal on a tooth that was practically gone?
I asked the dentist at what point does one just give up on saving the tooth and go for a non-decaying option, especially since my dry mouth was going to continue to affect my dental condition. He just said all teeth are worth saving. I guess so, if that is how you make your money. I was impressed with the professional personnel of the operation despite my suspicions that some work might not be necessary. I thought I'd just get the work done that I felt was most important. But you can't do that with Aspen Dental! They whisked me into the office of their financial manager who informed me that nothing could be done until I had the periodontal work done at cost of $2500! She gave me the excuse that because they had done the exam and knew of my gum problems, it would be illegal to proceed in any other way. Well, I wasn't having it and I left.
This experience was so out of the ordinary and seemed so unfair that I sat down and wrote to the dentist himself to make sure that he knew what the business end of the operation was doing. In the meantime, I checked with Consumer Affairs and found out that this is their practice and my suspicions were well founded. It appears from the evidence that Aspen is more in the business of finance than of dentistry. My personal policy is never to owe money, so I was not one to be enticed by the offer of their credit. I feel sorry for those who were or will be bamboozled by this shifty operation! Post Note: I've gone to another dentist and discovered that my necessary dental work will cost less than a third of what they wanted to charge me.

They charged you way before your service is done or started. If you decide not to have it done they don't call, dent first the credit card company. They charged your bill to get you a credit. Their secretary who answered the phone at Webster by told me to throw the bill out.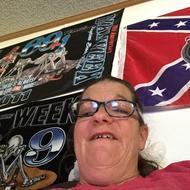 They messed up my teeth and I'm not happy. I had two cavities. All I wanted is them fixed. Now they thin down my teeth and I may lose them. They used two temporary crowns and my gums bleed from them and they fall out. It's still permanent. "One comes," they say. I'm not happy. It's making me depressed. I cry all the time.

They advertise dentures in days not weeks. It took 4 weeks to get my dentures and I am working on 3 weeks of getting them adjusted. Each time it takes at least a week before getting back in. I have had them for 2 weeks and have worn them less than 2 hours. To me this is false advertising. They also advertise dentures for $399 a plate but if you have insurance that is not the price. The 399 ones were as much as the next ones up if you use your insurance. That is BS! I paid 1178 with my insurance. The 2 techs I have had have been wonderful but the dentist leaves something to be desired. Gets your face all wet with the water on his gloves and you have nothing to wipe it off with but your hands.
When I called to make yet another appointment they acted as if I didn't know what I was talking about. I had to tell them I have worn Dentures for 20 years and these do not fit! I wish I had gone somewhere else. I'm sure the money back guarantee isn't real either. I would not recommend anyone needing new dentures to go here. Don't like having to get so frustrated that I get angry with them.
How do I know I can trust these reviews about Aspen Dental?
766,190 reviews on ConsumerAffairs are verified.
We require contact information to ensure our reviewers are real.
We use intelligent software that helps us maintain the integrity of reviews.
Our moderators read all reviews to verify quality and helpfulness.
For more information about reviews on ConsumerAffairs.com please visit our FAQ.

Went to Aspen Dental for a sore tooth (not in constant pain just sore) and they took x-rays and the dentist told me that my tooth was not going to be able to be saved, that my jaw bone had deteriorated and I needed to have all 3 back teeth pulled, and they would make me a partial. The only reason she didn't pull them right then was that I was on baby **. They gave me a estimate of the total charges... $8600.00 and they were going to have to wait a week. I went to another dentist to get a second opinion and my jaw is good and all I needed was a root canal and crown! Cost $2300.00.

The appointment went well, and I was very pleased with the staff up until the point of the cost of procedure. Stated in the initial paperwork was the interest in a "dental veneer consultation". I was a little surprised that ex-rays and oral hygiene exam proceeded even seeing the dentist. I very clearly stated that the appointment was for a cosmetic procedure and would not covered by any insurance.
The veneers were to be a Graduation gift for my 18 year old son, who has perfectly healthy teeth but was in need of his perfect smile. The request was for 6 upper veneers. When sitting down in the office with the office manager, she informed me that the cost would be over $15,000. WHAT!!! That was all that I could say! They were quoting 12 veneers and replacement for a crown which was only 2 years old on a back molar. The manager then said, "Let me see if I can find you any discounts." She got it down to $11,000. Then I asked, "What exactly was the amount for the veneers?" This was when I found out that they were quoting 12 veneers instead of 6.
After the final quote of $5800 I told the manager that Bright Smile Dental had quoted $4200 for the same work, so I would prefer to work with my dentist. "Are we not entitled to a second opinion when it comes to dental work?" She then told me that typically there was not a charge for a consultation but she was going to charge me. Quite honestly, I did not expect a free consultation and was willing to pay. Not a problem. I then said that I have had many consultations in the past, and could not understand why my son needed a 1 hour exam before even speaking to the dentist. I asked for a consultation, not an exam." She immediately said, "Good day. I will not discuss this with you and there will not be a charge." I told her that she was rude and left. This company needs to re-exam the entire new patient process. They just wasted over an hour of their time and mine.

In 2011 I had Aspen make me new dentures (both arches). I had 1 appointment for impressions, 1 for a fitting, and 1 when the new dentures were shoved in my mouth. I had chosen and paid for the Aspen top-of the line product. I instantly complained about the fit and poor quality, and was told to just try them out and come back for a reline in a few weeks. I was stunned. Brand-new Dentures and a reline? Well, I was physically guided out of the office. (NO, I did not make a scene that would justify their behavior.) Prior to this I had been a denture wearer for 25 years, and I knew the Aspen dentures had been produced in China. But other pressing medical needs at this point took priority, so I didn't have the time to follow up. Until about 9 months ago things seemed tolerable, but then I started to have excruciating pain in both my jaws. I could not figure out why.
Then one day it hit me like a ton of bricks. I came across my previous dentures and laid them all out, side by side. As mentioned before the Aspen Dentures are not of the quality I paid for, but next to my old dentures they look like something a 10 year old made. Here is the clincher each arch is missing 2 teeth. That's right: Each arch is supposed to have 14 teeth. Mine only have 12 teeth per arch. Imagine my unhappiness. Now I also had my answer why my mouth started to look more and more like a petrified prune even with the dentures in.
3 Weeks ago I went to Aspen Concord, NH to discuss the situation and request copies of my treatment plan, etc.. I was told the paperwork was no longer in Concord as it had been shipped to the corporate office in Syracuse, due to inactivity. I asked how they justified this since my dentures have a 7 year warranty, implying that I should be carried as an active patient until the full 7 years elapsed. I was told by the office manager that the reason for the "missing" teeth was that they were unable to fit 14 teeth per arch because my gums were too small. I almost choked on the dentures laughing. So I asked the lady: I still have my old dentures (and yes, they still fit) how it was possible that in less than 1 month my gums shrunk to that extreme to warrant a reduction of 2 teeth per arch. I still have all my dentures and are willing to take this where it leads me.
I just called Aspen Concord 4/24/2017 to see if my records have arrived yet, and was told corporate (Syracuse, NY) has not send them yet. It will take a bit because they have to dig through all kinds of boxes. I don't know what will come of this, but being retired (68) and out of my money, I do have lots of time and a decent car. I am willing to blow $300.00 to $400.00 for a couple of magnetic signs, advertising Aspen's unparalleled quality of services, products, and prices and/or lack thereof. Parking my car in their parking lot 1 day per week = 4 days (Same owner has 4 locations in NH). That plus riding around and going to various sports activities should get the word out. America the Beautiful. Freedom of speech for all. Best wishes to all of you.

Use extreme caution when financing with Aspen Dental's preferred service, Dental First Financial. This institution aggressively charges hidden fees for services, especially late fees, even if you pay your account on time. As hidden fees accrue, they charge interest (monthly service fees) on these fees. This happens even on deferred-interest loans. It appears to be a fraudulent method of recovering losses on deferred-interest loans. When I discussed this matter with Dental First representatives, they were more interested in company policy than customer service, and refused to remove more than $460 in fraudulent fees from my account.

Went to Aspen Dental for dentures & they charged me $4000 for just pulling my teeth but left the top 2 wisdom teeth. Their dentures didn't fit right at all, because I have boney gums & they said I would have to pay more to fix it. My opinion is that Aspen Dental is a great big rip off.

Went to Aspen Dental, claimed I needed extensive dental work (3 crowns and 1 root canal) and required a downpayment. I got a second opinion and DO NOT need the root canal as the tooth is alive and healthy. Also crowns are not required at this time as the teeth are holding up fine. I cancelled all future work. Aspen refunded only part of the monies I gave them. Aspen is a participating provider with both my insurance companies and they paid Aspen for my exam and x-rays. Aspen hasn't yet refunded the difference, as if they are trying to keep the monies the insurance companies and the rest of the monies I'd put down for work. I consider this insurance fraud.

On January 27, 2017 I went to Aspen Dental in Lakeland, Florida because I was having dental pain. After x-rays were taken, a representative from Aspen Dental called my insurance company, Delta Dental to check coverage. After completing the phone call I was told my cost for the procedure would be $92.40 which I paid and had the procedure completed. I then received a bill from Aspen for $455.60. I called Delta Dental and was informed Aspen was not in network so I was charged the full amount. I proceeded to call Aspen and was informed that it is not determined if a patient is in network until a claim is submitted. My group number determines whether or not I'm in network. I asked why I was not told I was not in network because someone from their office talked with Delta Dental the day I had this procedure. Also, if I was not in network, why did pay $92.40? I did not receive an answer.
I consider this the typical bait and switch scheme. They told me my responsibility was $92.40 which I paid and then after completing the procedure I'm billed another $455.60 for three small cavities. If I was told I was not in network, I would have had the procedure done by a dentist who was in network but then Aspen would have lost money. Scammers, thieves. That is what Aspen Dental is.

Corporate dentistry comes to Winona with the promise of free assessment/evaluation, great pricing for dental procedures and financing. None of this could be further from the truth and I mean miles from what the average soul would deem as reality. What happened to us appears to happen to everyone that comes in contact with the Aspen dream team. Please, please and please do your homework regarding Aspen or trouble will follow, even if you decide to go with another provider. Aspen assumes everyone that comes through the door is looking for a loan. They actually function more as a bank, than a dental services provider.
I suggested Aspen to my Son because of their inviting advertisements and promises of discount dentistry. His initial evaluation was nearly two hours after a 30 minute wait in the lobby. I had all kinds of questions when he was finished and he appeared visibly very irritated and confused. I asked him what they did and his reply was, a brief oral exam, X-rays and the rest was a sales pitch. He wanted nothing to do with Aspen and I thought a cancellation would end this experience. No, no, no and no it did not! My Son signed what he firmly believed was a Treatment Plan and not a loan agreement.
One of Aspen's tactics is the vague/no communication customer service approach, which is something you can read in hundreds of the negative reviews posted online. How vague you ask? Of the more then a dozen phone calls I made over a two week period, I have yet to receive a single return phone call from Aspen. The receptionist would offer responses like "ok" or "you need to talk to the Business Manager." I was never able a speak directly via the telephone to the Aspen Business Manager. I physically had to go to his office to speak to the Business Manager, which was to come later. After we got home from the appointment, I called to cancel the follow-up procedures and the receptionist response was "ok".
A week after the appointment a loan agreement arrives in the mail, BP is beginning to climb and every fiber of my very being begins to tighten and throb like a bad physical injury. I called Aspen immediately getting more vague responses and told "the Business Manager will call you back." You know by now the Business Manager never called me back and this scenario was to go on a dozen more times to no avail. A quote to do the work he needed from a local provider was a little more than half of what Aspen charged for the evaluation. The evaluation does not include any work done, not even a cleaning. We also intended to pay for the appointment upon satisfaction of work completed, not to apply got a loan.
I want to apologize to all that were involved in my last visit to Aspen. Their complete lack of communication and vague responses given when they choose to respond are nothing short of frustrating. I am sincerely sorry for my behavior, but it never would have reached this level if they would have communicated. If this does not define predatory lending, I not sure to what depths of depravity you would need descend to qualify beyond this debacle. Leaving irritated I was stopped by a customer coming into Aspen to complain about ill fitting dentures that upon several visits has yet to get satisfaction. Her only comment was "big mistake". Leaving Aspen I needed to pick up something at Menards and the cashier asked how I was, my reply was Aspen Dental. The cashier rolled her eyes and said she went to Aspen and the work they did needed to be fixed correctly by another provider - her reply was "big mistake".
Hearing stories of dissatisfaction regarding Aspen from the next two people I encountered, seems to me like a mathematical impossibility. Frankly, I am embarrassed about my escalated behavior, but this confrontation could have been averted by simply communication. There are thousands of negative reviews online. Aspen was also featured on the PBS series Frontline and to make it on Frontline, it has to be controversial.
Corporate dentistry puts profits before patient care and way before patient care. You have heard the term "pay to play" a lot lately in regards to politics. At Aspen there no such thing as a free toothbrush. In fact, Aspen overly charges for the menial and procedures are way beyond your local provider. While I was writing this I took a phone call and mentioned to this person that I was penning an editorial. He went on to tell me how the receptionist checking her mother in for a medical appointment was on the other line speaking to an attorney filing fraud charges against Aspen. How is that even possible and that really makes you wonder how and why...

If you are going to Aspen Dental, you and your insurance company are being taken advantage of. Those dentists should be ashamed of themselves. On March 2, 2017, I had an 'exam' at Aspen Dental. According to the "exam", I had multiple issues with my teeth. They presented me with a treatment plan estimate of $1330.00 & I left there alarmed. Unbelievable. I had only missed going to the dentist for 6 months, how could these terrible issues have developed so fast? So I made an appointment with a different dentist. To get a second opinion, so to speak. The exam was great. I was complimented on my teeth and care that I was giving my dental work. None of the issues that Aspen Dental alarmingly said were going on were actually there. I would not recommend that anyone go to Aspen Dental.

I had my teeth pulled out the end of March 2016, and went without teeth for 9 months. #1 it cost me over 13.650.00 and they do not continuing working on you until you are done. The dentures I have after waiting for 9 months still do not fit good. In fact they come out when trying to eat. I kept telling them they were
too big and they just did what they wanted. And out the door I go. It was an outrageous price especially when you have to wait in line and 9 months was some what of a wait I should not of had. They work on so many people at one time and should finish up on the older cases first before starting with new customers. Have any ideas of where to go to have these fixed so I can eat out once in a while.

I have been dealing with Aspen Dental in Henrietta NY. I had extensive work done and was extremely fearful. The reason for this review is to let Aspen Dental know that the most important thing about these procedures is the comfort level. I want to let you know (and I was just there yesterday March 30th 2017) that Bambi was there for me yet again. This woman is caring, compassionate and professional. I owe my beautiful smile to her. Thank you Bambi, I don't think I would have been able to do it without you.

I went to Aspen to see if they could fix a broken tooth. They took Xrays and gave me a free exam. Then told me I needed descaling, two crowns, a bridge and added in a water pick in on top of everything else. Never touched my broken tooth. Walked out the door with an estimate of over 7000.00 dollars. My neighbor told me about his dentist so my wife made me an appointment. This dentist did Xrays, fixed the tooth, cleaned my teeth and I did not need descaled after all. Isn't that funny all for around 412.00 I'm good to go.

I went in for a regular cleaning and xrays. I then go to the room where the xray person told me my teeth were very bad. The "dentist" came into the room looked at my xrays and stuck the mirror into my mouth and told me I had cavities on every tooth and I needed a root canal on at least one. They told me I need to get my wisdom teeth out as well and that they do do that right in their office. I went back to the waiting room for about 10 minutes when I then went into the payment area. She handed me a bill of $13,500. She didn't offer any payment plan and just told me to sign up for their credit card, which of course I did not do. I look at the bill and see they charged me $200 for each filling, around $3000 for a root canal and crown, and about $2000 for wisdom teeth removal. Not to mention I never even got a cleaning as I was suppose to.
A few weeks later I went to another dentist who used the same xrays and where they told me I only had 4 cavities and there was no need for a root canal. Of course I still needed my wisdom teeth removed which I only paid about $1000 for. After this trip to the dentist I had an estimated bill of about $1500. The most expensive being the wisdom teeth and the other $500 being my surface fillings. Needless to say. NEVER GO TO ASPEN DENTAL!!! They will scam you and take your money and not even do what you signed up for.

I, unfortunately, chose to go to Aspen Dental when choosing a dental provider. It ended up I needed teeth pulled and a full denture on top and a partial lower. It's less than a year and a half later and I have, so far had three of the top teeth just fall out of the denture. The plate doesn't fit properly, and the partial just flies out if I bite down! So, today when they tried to overcharge me for my cleaning, I decided I had had enough and asked them, admittedly not politely or quietly, to refer me elsewhere.
Guess what? Only Aspen covers the warranty on these, it's not transferrable. So I said I wanted my money back. I have eleven thousand dollars invested here. Quote from my dentist, "not going to happen"! There are so many things wrong with this place! From incompetent care, never being on schedule, and refusing to honor their own guarantee. Aspen Dental in Auburn, Massachusetts could not be worse! The same doctor owns the office in Worcester too, so you can't really transfer locally!

This was my first visit to Aspen Dental in Rutland, Vt. I am not new to dentures as this would have been my third pair. The wait in the lobby when you have a scheduled appointment is absolutely annoying. I had to go to the front desk three times. I was told over the telephone that I would get impressions the same day. Didn't happen. When I finally received the new dentures I was sure they had used someone else's mouth. I absolutely hated them. They talked me into doing some adjustments and I still hate them. They are too big for my mouth and they click together when I talk.
I want my money back immediately! I will never deal with these people again. My only recourse was to give them the dentures back. They did not offer a price reduction if I agreed to several adjustments. They didn't even offer to remake them. The Better Business Bureau should be involved with this business. I am a senior citizen. The dentist wasn't friendly nor was the account manager.

Do not use Aspen. Their dentists are unable to count. One of their dentist (you never see the same one twice) left a WHOLE root in my mouth after pulling a tooth. I complained 2 times by phone & went in twice, always told the swelling & pain (4 weeks after) were normal. Can't the man make sure all the roots are attached to the tooth & count. Now has to be taken out by oral surgeon. It's been over 2 years getting them to acknowledge their mistake & "say" they're going to issue the money. They don't have an oral surgeon at my location, thank God.

I took my 16 year old son to Aspen Dental in Opelika, AL in 2015. He had Medicaid. I was not told that they do not take Medicaid until today when I went into Aspen Dental to find out why I have a bill for $89. They took my son's Medicaid card and copied it in 2015... We saw the dentist for an x-ray and cleaning. The financial person told me that it was approved and the cleaning and exam was completed on the second visit. They wanted to do extra work on him and I declined that because it wasn't needed. This year, 2017, I get a bill for $89 and went to Aspen Dental to check it out. I looked in my file at the Dental office and saw only MY BCBS of Alabama info and none of my son's Medicaid info was in there at all. I believe that the previous people in the office, no longer there, made a mistake with their billing info, was fired and now I am paying the price. None of the copies of Medicaid made by the previous receptionist was in the Aspen Dental file.
I got a call earlier this year from Aspen Dental asking for my son's Medicaid card number so they could bill Medicaid. I told them that I don't have that for him anymore. This Dental company appears to be scamming people upfront in order to get money. Add me to any class action lawsuit that you all have or may have against Aspen Dental. Something is not right. I'm on my way to the Medicaid office now to report them. Thanks. The best way to reach me is by email until I get a new personal phone number.

I went to Aspen Dental, Mentor Ohio in November because they advertised free exam and X-rays for new patients. I needed to have my teeth checked as I had cancer in 2016 and chemo is hard on the body including the teeth. Turns out I had a cracked tooth. They told me I had to pay up front so I financed with their bank. When I returned for my cleaning, the dentist told me I had periodontal disease. The total amount owed jumped to over $1000. I financed that and she cleaned my teeth. She asked that I return in 3 months for a follow up. I asked if the $1000 I paid included the follow up and I was assured it did. The week before my follow up appointment, I called again to confirm it was already paid for and they confirmed it was.
When I got to the appointment, the hygienist told me it would be another $120. I told her I was not paying any more money and was told this visit was included. She told me they billed me wrong and that she would do it as a courtesy but could get into trouble if they found out. I am really having a hard time believing her. I can't help but wonder if they set their own prices. She told me I needed to come back in another 4 months and it would cost at least $120 for that visit. First of all, I don't appreciate being scolded. Second of all, their prices shouldn't increase with every visit. If they messed up on their billing, that is their issue not mine. It took her 15 minutes to clean my teeth. For $120? Seriously? I plan to never set foot in that place again.

I thought I had found a dentist that I could use for a long time. I hadn't been to the dentist for over 5 years and decided to start going for my cleanings and a cavity. I went in for my 3rd cleaning, following the every 6 month schedule. My last visit/cleaning I mentioned having a lot of sensitivity in a bottom tooth for the last 6-9 months. They looked at the x rays and said that they had done a filling on my last visit (which I forgot about) in that tooth that was deep. I was told I could expect sensitivity and that I would just have to get used to it.
At my next scheduled cleaning, I decided to drive to an hour south to a dentist that promotes Mini Dental Implants. I have several lower rear teeth missing and wanted to see about implants, so I can chew. During the initial free consult, the dentist asked if I was having any other issues. I mentioned the above, so he took a look at the x rays and said the filling was pretty shallow. he got out the light and mirror and found that the back of the tooth was fractured in 3 places and one of them looked severe. After several attempts, over a couple months, to repair/save the tooth, it became infected (twice) and I had it extracted. I feel that had Aspen found the fracture 6-9 months sooner - I may not have lost the tooth.

I have visited Aspen, discussed their practices with current and former patients as well as former employees. The reactions and comments were all basically the same and completely consistent with all the comments you see here. Go to the Aspen website and read the patient reviews. It's all unicorns and rainbows. Read independent reviews and you get a different story.
It amazes me how such a horrible corporation can have such growth. Patients responses are the same across the country. Now get this people... One of their middle managers told me that they were attempting to acquire several medical practices across the North East. Wow! Thats brilliant, get even more people to hate you. Only in America can you staff a medical practice with morons and employ even bigger morons to oversee operations and be so successful. Oh btw... Compliance standards are much less lenient on medical practices vs. dental.

Should be getting fitted for new partial denture on Monday, but AGAIN the product that I went to Aspen Dental for is still not available. My initial impressions were done on November 30th. There were THREE MORE IMPRESSIONS done -- separate appointments -- to try and get the thing made correctly. Today is March 10th, and I have yet to get what I paid them for on Day One. They've had over $800 (a 60% deposit) of MY money tied up this whole time. First, it was "sure, you'll have them by Christmas"-- but, weren't specific about what YEAR at Christmas, I guess. They called me this morning to confirm my upcoming Monday appointment without confirming that my partial has actually--finally!-- been received. And guess what? NO, it's not there yet! It's like they don't even try to talk to each other to enable adequate support for their clients.
As many times as I've been in there for this One Thing, they still get confused as to what they're trying to have made for me. There is no accountability at the Tallahassee practice. No one there (with the exception of their new dentist) seems concerned about solving their problems in providing the One Thing the company advertises on TV- dentures and partials. So far, I've had to take off a total of 7 hours from my job to get this one thing from Aspen Dental. And it's not over Yet.

Aspen Dental in Sandusky Ohio messed up my son's teeth. The wait in the waiting room was over an hour. Then the dentist broke a good tooth and cut the inside of his mouth. He packed the tooth and told him he would have to go to a specialist to get it fixed. On the other side of the mouth he could not get the tooth grinded enough and again told to see a specialist. Sent home without a referral and no ATB and you guessed it. Both cheeks swollen and bruised. WORST VISIT EVER. Had to go to family doctor to get meds. Pain was unbearable and this is the worst service.
They advertise you can walk in and that is not true at this location. It took three weeks to even get in. Never again. When I had went for my appointment 4 hour wait and nothing was done. Wanted to send me to a dentist downtown Sandusky to do a root canal. Then did no service to me. But office manager showed me 4000 of work needed. I was like "I came here to have a broken tooth removed." Went to dentist in Toledo who pulled two teeth. Stated that one was broke to the gum almost and would not be worth saving. Aspen Dental had it down for a crown.

Had all teeth pulled, received a sample pair that were unwearable even after continual trips there being told those were just samples to make the originals off of. Bottoms were so bad that I couldn't wear them so I wore just the top ones for over 6 months, to ultimately get another completely worthless set and many trips back to be told by a totally different dentist that they would never fit because of bone loss and I would have to pay another sum of $2,500.00 or more to get some kind of snap in thing. He said I should have been showed my xrays and told this.
To me it was almost like bait and switch and I know I was only told I might have to use a little dental cream of sorts to hold them in. I carry Polident with me in my purse and gym bag, it's bad when you can't bite a banana and chose the place you eat by what soft you can get there. I don't think the one side of the bottom teeth are all they way down on my gums because food goes up under them. I was charged $6000.00. They gave me a loan called Care Credit which I am still paying for and both sets of the teeth are worthless. Money back guarantee would be fine. Give my money back, I will give both pair teeth back and go find a real dentist.

When there is an issue with billing, this company does not want to fix the problem instead they like to make the customer frustrated. It takes them a year to bill the ins. If they would have provided all the info the insurance requested, they would have paid immediately. Instead they lie to the customer and do not care of the issues, thus causing multiple phone calls made by customer and insurance company. Issue still not fixed. They give the impression that they just don't care. Too bad because the dentist great but the billing dept just does not care.

I called and made an appointment to have replacement denture made. Was assured over the phone that we could proceed with impressions on first visit and that x-rays would not be required just for replacement denture. I made sure to know what to expect at this place after reading their poor reviews about unnecessary services. I took the day off work, was on time for appointment, but they kept me waiting for a very long time. Called my name and proceeded to insist I needed x-rays and different screenings for upper replacement denture. I did read reviews for this place but since I only wanted their ComfiLytes dentures, I never dreamed they would try to talk me into unnecessary tests.
I saw which way this was going as they had me sign a paper saying that they can halt services at any time if you do not agree to their demands for treatments. Now, I have a regular dentist whom I visit regularly so only wanted their much touted dentures. They lied to me on the phone hoping that when I got there I would fold. To me it is like a wig specialist requiring an MRI to get a wig. I mean, how dangerous is it to bite down on a tray full of goo for denture impression. I left that place in a hurry and did not look back as I did not wish to get on an expensive ride I could not get off from. I will heed better in the future companies with such poor ratings and steer clear. BIG WASTE OF TIME.

ConsumerAffairs Research Team
The ConsumerAffairs Research Team believes everyone deserves to make smart decisions. We aim to provide readers with the most up-to-date information available about today's consumer products and services.
Aspen Dental practices are individually owned and operated but share a commitment to similar values, like compassion and respect, and receive business support from Aspen Dental Management, Inc. There are almost 550 Aspen Dental practices across the United States serving over 3.7 million patients a year.
Options: Aspen Dental offer four styles of full dentures and three styles of partial dentures, so patients can find a denture product that meets their needs and budget. They also offer single tooth implant and implant-supported dentures.
On-site denture lab: All Aspen Dental locations have an on-site dental lab. This allows patients to get their dentures, implants, crowns and bridges as fast as possible.
Guarantee: Aspen Dental offers a money-back guarantee on all dentures, both full and partial sets. If patients are unhappy, they have three months to return the dentures and request a full refund.
General dentistry: Aspen Dental practices offer a wide array of dental services in addition to dentures and implants. Those looking for a dentist to meet all their oral health needs will appreciate this variety of services.
Costs and discounts: Interested consumers can visit the website for their local Aspen Dental location to see a list of fees for all available services. They can also find available deals and special pricing offers listed on the website.
Best for consumers who want a single dentist for all their needs and those who need service quickly.
Compare Dentures and Dental Implant Solutions
Aspen Dental Company Profile
Company Name:

Aspen Dental

Website:

https://www.aspendental.com/