The Room Place
Lombard, IL
Consumer Reviews and Complaints

I got a card a couple of years ago and spent the whole card amount of 3500.00. We paid it off and I called last week to cancel the card because we really didn't need any new furniture. I was told it would not cost us anything to keep it so we did. I then decided to go look for a new bed because my current one is hurting mine and my husband's back. We went in and was approached by Emily and she was and is AMAZING!!! I had questions about the 79.99 delivery fee and the GM kept saying he would come talk to me and he didn't. In fact he ignored me, my husband and Emily. If it would have not been for Emily we would have taken our business somewhere else. So we spent around 2,000 dollars and spent 80.00 on a delivery fee thinking the movers would help me move the frame, headboard and footboard. I cleaned a way to get the bed thru the house and moved the box spring and mattress out before they got here.
I was then informed they do not get paid to move out my furniture, then proceeded to tell me if I bought a dining room table they would not disassemble the dining room table. Very unprofessional and I was in shock how much money I spent on a bed, headboard, leather bench and a ceiling hanging light. I had to move some stuff and they finally got the bed assembled. They were in such a huge hurry they had me sign some paper that they were there delivering and then took off. I then went into the bedroom and the bed is so low to the ground I can't use the bed skirt I just bought. So I called Emily and she said she would get me a higher foundation and since I did not refuse the foundation I would not be charged a restock fee or a second delivery fee. However if I would have had a chance I would have refused the foundation. I am very dissatisfied with his service.
My husband has a truck and we could have pick it up ourselves and had better service and saved 80.00, now we have to wait till Tuesday to get a different foundation and miss work to make this happen. I wish someone would contact me about this. I have spent a lot of money and would continue to do so but, I'm afraid I will not use or recommend The Room Place unless something is done about this incident. Emily at this store was amazing and I want to make sure she is awarded for her excellent customer service.
Well to my disappointment my husband took off a half day at his job and lost a day of pay and then when the furniture arrived the headboard had no legs so we had to refuse again and was told it could be delivered next Tuesday. Well my husband said no. He could not take ANOTHER day off so they told him the headboard could be delivered with the hanging light on September the 23rd which I will be here for that, I was then told by the store on East Washington Street that the GM has issue a 50 credit to my balance and for the inconvenience I need to call the corporate office and they will assist me in making this right. Well that made things worse. I then was offered a 25$ gift card which I do not want that's why the GM at the store gave me the 50 gift card as a credit on my account. Then the lady on the phone from corporate said that my head is on back order until November???
When the headboard was in my house on 9/12/2017 and today this is 9/14/2017 but, yet it's on back order until November. I am highly angry, upset and disappointed. I want my furniture here. When promised a phone call back like promised and the 75$ I keep hearing I am getting as a credit to my account. I'm doing this review and calling corporate like my salesperson AND sales manager at the East Washington store had instructed me to do and it only got me put on hold, told false information and then I was blind transferred to the store, VERY UNPROFESSIONAL. Still waiting to hear something from somebody!

I was at Room Place in Rockford today. I learned that the faux leather group I purchased only four years ago is not covered under the 5 year service plan I purchased!!! What Room Place!!! One of your employees stated that my furniture only lasts four years!! Why are you treating returning customers with such decent??!! Why sell a five year service plan for furniture that only lasts four years??? Better Business Bureau?

First of I want say that the sales part was somewhat ok. Not great but OK. We had 2 separated orders delivered on the same date. While I was watching them set up one bed, the second person was setting up the kid's bed. I think because I was watching they didn't screw around. Once the kids bed was set up, it look good and they left. Come a few hours later. I walk in the headboard is crooked and the left side of the bed is sticking out. I tried to push it back and it started creaking bad. I stopped. I took the mattress and the pad off and what I saw I was shocked. These "installers" assembled it at a 25-30 degree angle, where the left side of the bed was sticking out. The plywood plank on the frame were angled and screwed down as well, so that is why it was pushing out. It took me about 1 hours to disassemble it and put back together properly and with a level.
I called the store and they were rude and unprofessional and refused to help. They put me in touch with the delivery company who said they are not responsible and if I was issue, I can go kiss their ** and sue. I called customer loyalty and I was told that there is nothing they can do even though they admitted fault. They tried to blame me for not watching them closes enough or give them directions - come on - these are adults. They offered $25 gift card to their store and that is all. No apology, not refund for install services nothing. Overall very rude incompetent department. I made a big mistake shopping.

I bought a dining room table in December and it has stains on like it dirty and it supposed to be marble. They said it wasn't under warranty so they can't do nothing about it. Value City Furniture and The Room Place get their furniture made from the same manufacturer. I WILL NEVER SHOP FROM HERE OR VALUE CITY EVER AGAIN.

Absolutely never ever buy anything from this store. It is all junk, and the customer service is awful. I bought a couch a year ago, and it already has wood, screws, and everything else falling out of it. At 6 months you could hardly sit on it, it was that bad! We bought a sectional, and the wedge would not fit between the couch and loveseat. The customer service said too bad! They really are awful! I honestly hate them. Don't spend your money at this place. If you need "something to get you by" go to a garage sale! You would be better off!
How do I know I can trust these reviews about The Room Place?
882,235 reviews on ConsumerAffairs are verified.
We require contact information to ensure our reviewers are real.
We use intelligent software that helps us maintain the integrity of reviews.
Our moderators read all reviews to verify quality and helpfulness.
For more information about reviews on ConsumerAffairs.com please visit our FAQ.

Motor quit and they refused to fix it. Now one side doesn't recline because the technician took the bad motor with her. Paid $3000 for a living room set and am not pleased with the quality as the padding slips down and doesn't hold its form. Bought July 2014 and less than three years later is falling apart WITH NORMAL USE. In order for what is left to last must buy footstools.

Received a twin size bed in my mothers room. They assembled the bed with wrong foot board which is about 1 ft extra in length coming out. Due to this faulty foot board my old mother got hurt during midnight when she woke up to use the restroom. Tried requesting customer service to take the bed return. Called the manager but they have NO RETURN POLICY. The Room Place has schedule an appointment to fix the foot board for April 20th 2017. I am disappointed because I do not want to keep this BED which caused pain to my Old Mother due to the negligence of the delivery/shipping staff. WILL NEVER BUY FROM THE ROOM PLACE.

This is the worst company. Will never ever do business with them again. I have a mattress issue. It is sagging lumpy and does not spring back in place like a memory foam should. In order so they consider it a manufacturing defect it has to be 1 1/2 inch sagging. We have had four different adjusters come out and all of them say 1 1/2 1.5 and one point 2 inches. But when it gets back to Room Place they want to send another adjuster out stating that their notes and photos don't match. Then their report comes back as no manufacturing defect.
All the adjusters that have come out have stated what the measurements are but when it gets back to the Room Place it is always different measurement. No they won't allow me to speak to management. They will not send me the report on my own mattress that I paid over $2000. And they won't let me appeal it and send out another adjuster to dispute the claim. We have a Room Place account. We have closed that as of today. Our entire home is furnished from the Room Place. We have spent thousands of dollars with these idiots. My husband was just saying the other day we need new furniture for the entire house. Guess what you stupid people will never ever get my business again. We are on our way to small claims court as I type this review. Cannot wait for IKEA!!! I NEVER HAD SERVICE LIKE YOURS BEFORE!!! I HOPE YOU GO OUT OF BUSINESS FOR BEING LIARS AND CHEATS.

They are literally frauds. They sell me things, lie to me in my face and later I figured out I was fooled. What the sales manager claim I was buying is not what I paid for. He told me that I am buying extended protection that covers ANYTHING that happens to my furniture for 5 years - I paid over $350 for that protection and I figured out it excludes everything, and only covers things that happens ACCIDENTALLY and they did not give me the entire protection document that mentions the entire list of exclusions. I Only got one page and nowhere in that page I could find anything about specific exclusions. The no use no lose he claimed that will refund my money if I don't claim the protection, it's a LIE too. I found out it is not your money back, it is a store credit that is valid for purchases of over 499 only and is valid only for one year which obviously they didn't tell me any of these.
I regret it every day the money I paid (over 2 grand) for the ** they delivered to me. I wouldn't have bought the furniture if I knew the protection was not what he was claiming it was. I wish I read the reviews before I went and bought furniture from them. They are bunch of frauds. I wish I could give them a negative score. They do not even deserve zero.

We were shopping around for a new front room set and seen one at the Room Place on Cicero Ave in Chicago. I immediately fell in love with the style of the set. After looking at 4-5 other places, we decided to purchase from them. The delivery was on time and on the day they said they'd be there... However, after 3 months of the purchase, the slip covers kept tearing at the seams. I called customer service (which is horrible - you will be on hold for a longer period of time than you are actually speaking with someone) explained the situation and ended up getting replacement slip covers. It took them 3 months to arrive at my home. I have gone through this in total of 3 times since we've purchased the set from them. I have spoke with numerous representatives, managers, general managers, supervisors, and have gotten the same exact answer each time. The cushions keep tearing in the exact same spot.
The last time I called and complained, I told them I wanted to A. Switch out the set or B. Pick out a different set of cushions. I was told by a supervisor that since the originals are able to be fixed/repaired (as it says in the manufacturer's warranty) that this is what they will be doing AGAIN. Now call me stupid but if this same issue keeps occurring that is NOT fixing or repairing the problem. Now that it will soon be a year after the purchase, it will not be covered under the manufacturer's warranty and even though we purchased the best of the 3 warranties provided by them, it will not be cover by that either. With that being said after spending thousands of $$$ at this place, we will have to spend more money out our pockets to fix this furniture set ourselves. If you are looking for an overall great experience when purchasing any type of furniture for your home, save yourself the stress and DO NOT go to the Room Place.

If I could give them a ZERO I WOULD. I bought this bed in April of 2016, with a five year warranty. First there was a warehouse fire, which they can't control so I don't fault them for that, but it took two months for me to get my bed. Then once I got my bed they sent it on two different trucks, but didn't tell me they would be sending two trucks HOURS APART!! I waited at my house for the allotted time (they were late) then while they set the whole thing up (45 mins) and then went on with my life and then received a call hours later to tell me they were here with the last piece... guess who wasn't there? ME. Then I had to wait two more weeks for the last part.
Whatever, at least I have my bed, and it looked beautiful. Until I tried to use it for one of the many purposes you use a bed for. It was shaking uncontrollably. At around four months the bed got so shaky that we can't roll over without worrying the bed will break. When I called them about my problem (I bought the five year warranty) they told me since nothing was broken I just needed to fix it myself... I bought a warranty for this exact reason, I don't know how to fix these things. On top of this, the customer service was RUDE. I wouldn't recommend The Room Place to my worst enemy. The quality of their work is crap. A thousand dollar bed should last more than four months. It's ridiculous.

My Family and I shops at The Room Place in Merrillville Indiana for many years. Their customer service is really great. We have Furnished our whole home at this Facility. This store is well organized and everyone that works there is very friendly. Also while visiting this Location we meet the General Manager for the store his name is Mr. Amer **. Amer is very concern about his Customers and their Purchases. Amer made sure we were Completely Satisfied with our selection of Furniture. The Entire Staff Team works hard to help with your Purchases. Just to name a few of their Best Employees that works in the office Mr. James, Ms. Christine, Ms. Renee, Managers on duty Ms. Christina and Mr. Devin. At The Room Place the whole family of employees recognize you as a value customer always. In the market of shopping for New Furniture Stop by The Room Place. The team is ready and waiting for your business.

If I could give a 0 I would. There is no reason for why in less than 3 months of purchasing a table and chairs at $1,300.00 the leather should be peeling and legs breaking. I purchased a tall table at Hobo for $300.00 and after 9 years it is still holding up very well. Why is my sister and brother in law having such a hard time with the Room Place! It's been a couple months of going back and forth, the Room place is saying that it is not a manufacture defect and the insurance said that this is a manufacture defect.
On Saturday 2/18/17 I went with my sister to the location and spoke with Manager John about what is going on and per John the last email conversation stated that The pictures were distorted and my brother in law will have to provide more clear pictures. At this point, I think I am going to take all the chairs into the location and act a fool and show what other customers are inside just how cheap the leather is for the amount that Room place is robbing off of customers. Stephanie ** is the supposed Head Honcho and today the information was given that there is nothing more the Room Place can do.
Mind you, we purchased the furniture after that damn fire due to an upset employee. We had to wait for the furniture. I think we got the furniture that was in that fire but not completely damaged. They did what they could to salvage it by reupholstering it and selling it at full cost. This place is a joke and such a rip off! You have pictures and you have the order # so do your due diligence and replace the damaged furniture that clearly had an issue shortly after purchase, that's what you can do!

Do not shop at this location or any Room Place location. Twice now I have bought items that they refused to fix even though they were still covered under warranty. Their products don't last and they won't fix it. A few months ago I bought two recliners from The Room Place. It took almost two months to get them delivered. Shortly after delivery they started falling about. I called The Room Place and then informed me the recliners were still under the manufacturer warranty. Their finding was to much damage for them to repair the recliners. Why give the buyer a warranty if you are not going to fix your product.
This is the second time we have had a problem with the warranty from this location. Last time we bought the extended warranty and when our ottomans (that came with a broken zipper which we were unaware of) started leaking beads. We were told because the zipper is broken the warranty wouldn't cover it. It came with a broken zipper. GO somewhere else. Not worth the money or aggravation.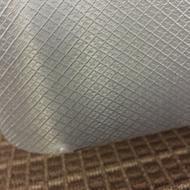 Received a damaged mattress/box-spring. Emailed store manager pictures and called immediately. Was told "they must have dragged the mattress on the ground. I assure you it wasn't used". I was not saying it was used however I DO think it was manhandled and tossed around a lot to get damaged as seen in the pics. (I would hate to think it was used, and since I saw inside the truck). Was told to call customer service. Customer service did not return call after speaking to a not helpful CSR. Found out that the mattress protector of $70 plus that I was told by the manager I HAD to buy to have a warranty was not required.
Also, when they were delivering the mattress be aware they do not wrap the disposed mattresses. In the truck a large stained mattress of a reddish orange spot was visibly seen... with no cover or plastic. This means your new mattress will be in the truck with these. How do they ensure that you do not encounter bugs?
Still trying to get a real resolution. The manager said they could switch out mattress but have to get in the 4 hour window of time and schedule. Plus, I was told the mattress went back up in price so we can't give you a discount, just a refund on shipping. I just want a price adjustment. Cannot get a response. I do not want to switch due to health concerns of how they handle used mattress and I don't have time to jump on this. See attached pics. Can you believe this was new? It was in plastic like this. Due to sanitary concerns, being told I needed to purchase a cover to have a warranty, when customer service said I did not, not receiving a call back from the customer service manager, I do not recommend this company. Damaged merchandise; Being told you need to buy an item to get a warranty. Customer service said that was not true; Management does not return your call from corporate office after speaking with a rep. I wish I would have taken a pic of what I saw in the truck.

Purchased headboard & mattress about a month ago. I was getting little bites on me but did not see anything. Today I saw a bedbug sitting on the mattress. I called and they said I can't prove it came from them so they will not even consider looking into this. I just spent $3000 on furniture that has bed bugs in it. I have been a loyal customer and have spent a lot of money with The RoomPlace and this is how I'm treated. To say the least I'm beyond disappointed.

Wish I had read the reviews first. BEWARE!!! Don't walk away, RUN AWAY. Save yourself the aggravations. BEWARE EVERYONE OF THE ROOM PLACE WARRANTY SYSTEM!!! Read the fine print in the packet. (Unfortunately they give you the packet AFTER YOU MAKE YOUR PURCHASE.) The salesperson told us that the purchase of the warranty covers you on everything for 5 years. That is not true.
If you get a puncture in the couch IT IS ONLY COVERED 1 TIME ONLY. And when you are told "If you do not use the warranty, it will all be returned to you" is also not correct. It only comes back to you in a store credit ONLY IF YOU SPEND MORE THAN 499.99, and can only be done for a CERTAIN AMOUNT OF TIME, not what the salesperson said at the point of sale. Playing hell getting our money back but expected that. They want you to pay for the items right then but weeks later still not given your money back. Don't even get me started on Customer Service. Called them and stayed on hold over an hour until I got to the store and was still on hold. (Nobody had talked to me yet.)

In April 2015 we purchased two bedroom sets. In July 2015 one of the bedroom sets broke so we called the salesman at the room place and it was replaced. Well, in December 2016 the headboard broke when my son sat on the bed. And although we purchased the accidental insurance, they didn't cover it because it wasn't an accident and "it appeared to be a manufacturer's issue." After multiple phone calls I was told "It's no longer under warranty and there's nothing we can do." They are not willing to resolve any issues or complaints. They lack customer service and truly don't care about their reputation as a company because if they DID, they would step up and resolve legitimate complaints against them. I've been shopping with them since they were Harlem Furniture and always had a positive experience and that is why I'M so shocked they don't give a hoot now.

I purchase a marble dining set from The Room Place in November 2016, the table top had chips and color defect on one side. Call customer service with the issue explain my issue. CS stated will be out with a new table top. The delivery guy look at the table in my home with the chips and color defect stated MS. "The table top we have on the truck is the same. You can come and look." It was worse. Return back to the warehouse.
Call the corporate office. Customer service was very understanding. While I am on the phone with one representative another left a message stating the color red is part on the brown, beige and white. Nothing they could do about that from the manufacturer. This is not on the showroom display. I refuse the table top again. Customer service representative stated she will leave notes to for the warehouse to check for this issue. I agree, no problem. Delivery, same issue. Refuse the table top. Call customer service again apologizing for the inconvenient. Received another table top 12/27/2016. Table top scratches on the table top.
Call customer service apologizing again offer 10% and denied the warranty. That's when I got upset telling the customer representative "that is crazy. I am paying for a warranty that you are trying to take away from me. I need to speak to a manager." This is 10:30 AM. Customer service agent stated a manager will call me back shortly. Time 2:45 I call back requesting to speak with a manager, "She step out. Will call you shortly". ME: "I need to talk a manager about me issue." A so called manager, stated she could only give me 20% of the purchase but the warranty is denied or return the purchase.
I next step is, "Let me speak with someone higher than you." Customer service representative stated, "She will be returning in the new year". When you are wrong, you are wrong!!! Poor customer service!!! Poor management skills!!! Do not know how to resolve customer issues in a timely fashion. Will not be recommending or purchasing another item from The Room Place.

I received a call from The Room Place and was informed that the cushion is now on back order. This response has really upset me and it's very unfair. My entire account has been paid in full over $1800.00 and the soft set is horrible. Not only is the seam in the process of being replaced terribly busted but seams in other areas are doing the same thing. Back in July 2016 I placed a call and was told the replaced cushion would be delivered in November. I waited patiently and now I was told it's on back order for 6-8 weeks. That leaves me with a torn sofa for the Christmas Holiday. What a embarrassment when company comes over. I just paid all that money and can't afford to pay or substitute another sofa.

Great in store experience, which, in hindsight, I now recognize was the beginning of a giant scam. We bought a very nice reclining sofa and love seat and they threw in an extended warranty. After having the furniture for a little over a year the reclining mechanism broke. Our paperwork shows the reclining mechanism is covered for three years. The Room Place people claim that nothing in their store is covered for more than 1 year, and there is no convincing them otherwise. We pointed them to their website and showed them our paperwork and still they refused to cover the repair. Eventually, the company that provides the extended warranty - Guardian - stepped up and said they would cover it. They said The Room Place does this to them all the time.
So after 2 months of just trying to get the repair covered, the ball was in The Room Place's court to order the replacement part (on Guardian's dime). We have now been waiting 4 months for the part to show up after being told it would be 4 weeks. We have called and called and e-mailed and e-mailed and each time it's like the first time we have contacted them. There's no record of our problem or the part. Finally we called corporate and they said that we had received the part. Really? Then they figured out that it had been shipped from Hong Kong but would not arrive until mid-December. So we will be seven months waiting for a $5 replacement part. Here's hoping it's the right part.
Every person we have interacted with at The Room Place (since we handed over our money) has been uninformed and unconcerned - at best. Mostly they have been disrespectful and even insulting. We have spent so much time and energy trying to get this minor repair completed and they have put forth zero effort, even obstructing our efforts at times. The worst after the sale service I have ever experienced. To add insult to injury, they offered us a "we are sorry" gift. It was the same set of bar glasses with warped bottoms that they gave us when we originally bought the furniture. What a joke.

I AM ONLY LEAVING 1 STAR, BECAUSE THERE IS NO 0 STAR RATING. Came here and spent $3,000+ on a bedroom set. Had issues with it from day one. The quality and workmanship is very poor. Spoke with Sales Manager Loyd several times. Also spoke with James the manager. They both lied several times and should be fired. Called several times over the past 2 years, and they keep making promises. On the other hand, believe it or not, Value City Furniture has some of the best customer service I've seen. They fixed something that was not even their fault. Don't know why we bought here, and won't buy here again. DO NOT BUY HERE. THEY LIE AND HAVE NO CUSTOMER SERVICE!

The Room Place furniture is not worth the money. The bedroom set start falling apart within 5 months of my purchase. Now that the warranty is over the extended warranty won't cover the problem.

I ordered a sofa from The Room Place and at first glance I knew something was wrong. One of the arms of the sofa is bigger than the other. I call and they sent a tech out to look at the sofa and he saw the problem but when he submitted his report it said nothing was wrong. I called back to The Room Place and told them I wanted the sofa picked up and was told that there is nothing they can do. Now I'm stuck with a deformed sofa.

I bought a dresser and nightstand from Room Place in Carmel IN. THEY DELIVERED MY DRESSER BUT NEVER MY NIGHTSTAND 2 MONTHS AND THEY keep calling saying have to wait again and again, so I go into store in Carmel IN and they were very rude! Said I had to wait for my refund because I didn't have the same card I used to pay for it but it is still same bank acct!!! So now waiting from corporate to refund my money. Crazy!!! This is wrong to do to customers. Bad business.

My mom and I bought items from The Room Place on Sunday 9/5/2016. I bought a bedroom set for my daughter and my mom bought chairs, fire place and sectional. Delivery came Wednesday and my mom's fire place and sectional was not delivered. We called the store. Found out the young lady never put the order in for those to it message, only the bedroom set and chairs came. So my mom and sister has to go back to the store which is a distance from us because we live in Beverly. They finally put the order in.
Next thing we notice all the pieces to my daughter's bed is not here and one of the knobsets was missing a piece to the chest. Called The Room Place again, they call the delivery people. The items are still in the truck. Items were suppose to be delivered the next day. NOPE... they call and say it will be delivered on Saturday between 12 and 3. Who has time to stay home everyday. Items suppose to be delivered same time. Finally the rest of the bed comes but didn't you think the knob is with them? You guessed right NOW. I called the store ask to speak directly to the manager. Young lady called Manager supposedly. Waited for 20 minutes. No manager came so I just hung up and called corporate.

I have been a loyal Room Place customer since we bought our house in 2011. Through the years we have bought 2 dining sets, 2 full kid bedroom sets, and an entertainment center. In the middle of June we purchase a new sofa and loveseat set for the family room. We were quote for a delivery in middle of July (I can't remember the exact date). They call and push back the delivery to August 23. I called the local Castleton store and asked why it is delayed. The girl told me that the set I bought was very popular and they didn't have enough on hand. I told her if I didn't get the delivery on August 23 that I will go in and cancel the sale. She guaranteed me that it will be delivered on that date.
Fast forward to August 21. I get a text from their corporate office stating that my set will be delayed until September 12. I called the Room Place in Castleton and talk with one of their manager. The lady told that the corporate office delayed the delivery and it has nothing to do with the Castleton location. At this time, my blood pressure was about to explode. How can any manager just dump the blame on their corporate office? Any customer service person should know that a consumer don't care whose fault it is. I don't care if it is the manufacturer's fault, corporate's fault, the dispatcher's fault, or the delivery guy's fault. All I know is that I bought it from the Room Place. A manager that speaks like that should not be a manager. Their purpose is to find out about the issue, how to best handle the issue, and to diffuse the situation.
I called the corporate office the next day and told them the story. I told them I am very frustrated about the whole transaction. I also put in an official complain (I doubt she even wrote it down or turned it in). She told me the best she can do is have it delivered by 8/31. I told her if I don't get my furniture on the date I am canceling the transaction. On 8/31 I took the day off to receive my furniture. I was quoted between 4 pm-7 pm. At 4:30 pm the dispatcher calls and let me know that the delivery guys are 30 minutes behind schedule. I said, "fine" and figure I would get a call around 7 pm. At 7:30 pm I didn't receive any word or updates on my delivery, so I called the dispatcher and she didn't pick up. At that time I decided to call corporate office and they told me they would contact the dispatcher.
15 minutes later the dispatcher called and told me that they have a new driver and that they were behind and guarantee me that they would deliver the furniture. I get a call at 10:30 pm from the delivery driver stating they are on their way. I told him that he was crazy. I get up at 5:30 am to go to work and not waiting for them to get to my house and deliver the furniture. What kind of company puts that much inconvenience on their customers? Who in their right mind would accept furniture at 11 pm? I have never dealt with a company that lacks that much communication within their organization. You would think that if I put in an official complain that they would mark it and communicate that to the dispatcher and delivery guys. I guess not.
I called their corporate office the next day and spoke to another lady. I told her I wanted to put in another complaint and told her the whole story. She told sorry and she can offer to take off the delivery fee. I asked her to give me a reason to why I should stay a loyal customer. She didn't have an answer, but stated that they are working to improve their customer service. She offered to have her manager call me. I said, "fine". I work until 4 pm and can take calls after that time. Guess what, no one called. It's unfortunate that a company stops listening or caring about their consumers and loyal customers. The next time someone ask me about The Room Place, I would tell them to check the Google reviews for The Room Place at Castleton, which is 1.7 stars. Voices will be heard and I can guarantee that I will go onto every site I can to tell my story.

I am writing this review since I am very shocked at the amount of bad reviews this place has received - I think some people are overly critical and will jump at the first opportunity to point out a flaw in someone/something. I first purchased a bedroom set from the Roomplace on Elston Ave in Chicago back in mid-2013. It was delivered by the contract company and setup by them with the exception of the mirror for the dresser, for which the mounting brackets were not included (a lot of people would have complained about this - not a big deal to me).
I contacted the Roomplace and they mailed me the correct pieces, which were easy enough to install myself with a simple drill - no big deal. I've had the furniture for 3 years, which includes the bed frame, nightstand, and a dresser which are still in tip top shape. They've been moved several times, and have withstood it quite well. YES, this isn't the highest quality furniture, but you get what you pay for, it is AFFORDABLE. The nightstands and dressers have a glass top, which I really like.
FAST FORWARD 3 years, I need additional clothing storage now. I went back to the same Roomplace in early August 2016 to purchase the chest and one more nightstand, and the salesman Humberto was very helpful and very kind. They set us up delivery for a few weeks away (per my request) and everything went smooth. A few days before the delivery, I was taking apart my bedframe to rearrange the bedroom to fit the new pieces, and the headboard fell and snapped the side rail (cheap MDF), but the headboard is heavy so there was a lot of momentum coming down. This was completely my fault, but here comes the crappy part.
I called customer service, and told them I had already placed an order that was scheduled to be delivered in 4 days, and asked them if they had these rails in stock and sold them separately (vs. buying a whole new $300 bedframe). They said they did but I would have to contact the store about buying them. Well, I call the store, and they tell me I can get them online (which I looked online for and didn't see them separately), so they tell me I either have to come into the store or contact customer service (oi). I call back customer service and the lady on the phone says she'd need her supervisor's permission to see if she could charge it over the phone ($58 for the pair of new rails, not bad at all). I give her my phone number to call me back.
Hours later, never receive a phone call, so I just ride my bike 4 miles to get to the store as I didn't have access to an auto at the time. I see Humberto, who just helped us weeks prior, and he gets everything squared away for me. The only caveat here is that delivery had to be pushed 2 days since the rails wouldn't be ready until 8/25 (delivery of the chest/nightstand was originally scheduled for 8/23), so we just shifted delivery of everything to 8/25 without a further charge for delivery, which was nice.
The day prior to delivery, I receive a call telling me to expect a 10am - 1pm delivery window. On 8/25, I get another phone call around 12 saying the delivery guys are delayed an hour. Not too bad, but OK. They show up at 1:30, which I was ecstatic about, since I did not expect them until after 2. They said someone had them take back furniture they had just delivered because the customer thought it was too big - not their fault. The delivery guys were very friendly. They assembled everything (they even helped me reassemble the bed frame) and were quite fast and quite polite. Very pleasant experience and they had everything in/out by 2 pm. To summarize, the furniture is average quality (it's affordable), the customer service has been great, and the salesmen at the showroom have been extremely helpful. I would purchase from them again without hesitation.

I placed order for two bedroom sets. It got rescheduled 3 times, still waiting for them and it's been two months. Too quick to take the money out of account, and cannot get the stuff delivered on time keep saying it's out of stock. Why would you take money for something that is not available for customer on time. Box spring got delivered and it was wrong size. Got it rescheduled without consulting what is convenient time for me and no one shows up after that during the time frames given for delivery. Two months I am sleeping without bed because of room place. Who will pay for my back pain and time off, Room Place?

We purchased a sectional and a dining set on July 30th and it was delivered on August 6th. The sectional was delivered damaged as was the dining set. I was told that the delivery company was contracted out and I had to accept the delivery and then they would contact the store and arrange for replacement. I called the store and spoke with the office manager and told her about the issue and I asked to speak to the store manager and I was told that I had to speak with her, the office manager. The issue has yet to be resolved and I was told I would have to wait a week before replacements would be delivered. The two guys that delivered the furniture were in a hurry and didn't even fully put anything together. They left trash and paper in my front yard and in my house.
I had to point out grease or some type of dark stain on one of the white chairs. I know that they could clearly see it but they failed to mention it until I pointed it out. I am almost certain that they delivered used or returned furniture to us! The office manager told me to email pictures of the damages to the store but the email that they keep providing me with kicks back and says that the email address is invalid. I am sure that is their way of trying to ignore the issues that they have created. DO NOT BUY FROM THE CASTLETON, IN THE ROOM PLACE STORE OR YOU WILL BE DISAPPOINTED!!
The Room Place Company Profile
Company Name:

The Room Place

Website:

https://www.theroomplace.com/