Mattress Warehouse
Mattress Warehouse was first opened in 1989 in Maryland. Our first full-time salesman for Mattress Warehouse is still with the company and has since been promoted to district manager! The first Mattress Warehouse store was a mere 1200 square foot area, and the first warehouse was simply a self-storage locker located in Frederick, MD. We have now grown to over 150 locations, and are well on our way to becoming the largest sleep chain in the industry. We are even able to offer customers the convenience of buying a mattress set, sleep accessories, and furniture-related items through our online store. For over 20 years, Mattress Warehouse has made our customers-our number one priority. Call us at 1-800-Bed-Sale or visit us online at www.SleepHappens.com.
Consumer Reviews and Complaints

This place is the worst. I absolutely can not overstate how bad the South Pickett Street-Alexandria, VA location. We went in on Labor Day after going to five different places. We decided on a full mattress and a twin box spring.The sales rep, Ali, told us to expect it Saturday. Saturday by 4 we call him and he says there's a backup and it won't be until after his shift on Saturday or Tuesday. I told him this wasn't acceptable. He said, 'what do you not understand'. I told him to cancel the purchase. I called his manager, Karl **, several times and left messages all week. No response. I called the corporate office the following Friday to follow up and the customer service representative couldn't understand what the problem was and put me on hold after she decided she didn't want to hear any further complaints. I'm done dealing with this place. DO NOT GIVE THEM YOUR MONEY!

Terrible Mattress store. Does not stand behind their products. I bought a mattress from here and it started sagging after 2 months of use. I tried to return it and Mattress Warehouse refused to accept it. Poor customer service. Will not buy from them again.

I made a purchase of a mattress pad and was not satisfied with the product. I attempted to return it and was told no return, no refund, no exchange. Absolute poor customer service. I am looking for a refund or an exchange. They did not attempt to provide professional customer service. Thank you.

I purchased a new king mattress set on 7/25/17 and scheduled delivery on 7/28, making certain to let the salesperson know that nobody would be home on 7/27. Somehow, the mattress delivery still got scheduled for 7/27. They called prior to delivery. We told them AGAIN that nobody was home on we needed delivery on 7/28, they apologized and said that would happen. It did not. I returned from a business trip on 7/28 to an empty room. After several conversations the regional manager said there was nothing he could do and that the mattress would be delivered on 8/2 and that I would have to sleep on the floor for the next 4 nights. I asked for his bosses' cell number and he refused to provide it.

We bought a mattress a few months ago after laying on the one in the showroom. They delivered mattress set it up, guys were very rude, and left. It was a Cheswick mattress. I laid on the mattress and knew right away it was the wrong one. Didn't think to check the style since I seen Cheswick label. They ordered wrong one. Went into the store and explained what was going on. Was told they would make it right since they ordered wrong one. Waited about 2 weeks to get new one. Was also told at the beginning they would give me 2 pillows free and a mattress cover, only to discover they charged me 149.99 for them. When received the "right" mattress it was still hard. I again went to store and was told I could change out for another one and if I got a different brand I would have another change out like starting all over.
They only wanted to give me 650 for the mattress because box springs aren't included in the changed out deal. On invoice it is marked 759 for mattress and 240 for box springs that the guy insisted were free last time I talked to him. So I'm paying over $1,200 for mattress which they say is 650 and stuff that was supposedly free. Was told they will charge me 99 to remove and shred the mattress and 15 for removal of box springs which I paid for. Then they told me I could use the box springs on another mattress if I bought one. Then 5 minutes later said if I use the ones from 1st mattress I bought it would void the warranty on new mattress. They lie in circles. Very disgusted with this company. They lie and sucker you in. Please stay away from them and find a better place to buy your mattress.
How do I know I can trust these reviews about Mattress Warehouse and Sleep Outfitters?
882,235 reviews on ConsumerAffairs are verified.
We require contact information to ensure our reviewers are real.
We use intelligent software that helps us maintain the integrity of reviews.
Our moderators read all reviews to verify quality and helpfulness.
For more information about reviews on ConsumerAffairs.com please visit our FAQ.

I purchased a king size mattress from Mattress Warehouse in October 2016. After the first couple of weeks my husband and I were waking up complaining about our backs. The mattress is horrible. I called the store and was told that I should give the mattress a few months to become adjusted to it, 5 months later it is even worse. Now on both sides of the mattress where we each sleep there is a sunken hole and the middle of the king mattress has a large lump. It is very uncomfortable and for $1000 I should not be dealing with this. I am so frustrated and after reading the results and reviews on here I am sure my response will not be favorable.

When first bought a $1650.00 Kingsdown mattress and within the first month it has already sunk in where we slept and had a large mould in the middle. After a few months of this I put in for a warranty check. It took over 1 month to have the warranty check completed. Once it was found defective we went into the store again to pick out a new mattress. This time we decided to upgrade to a Tempur-Pedic 3700.00. Of course you have to pay an extra 99.00 for them to come pick up your defective mattress and bring the new mattress. This is complete garbage because it is not my fault that the mattress I first bought turned out to be total junk. I believe Mattress warehouse should return this 99.00.
We scheduled the delivery day and ask for them to call ahead 15 minutes before because I have two very large dogs that need to be secured before the delivery people can come in. I had made special arrangement for my 75-year-old mom to be there because both my husband and I work during the week and they would not deliver a warranty on the weekends. Of course, they did not call ahead. They show up at the door and ring the doorbell. My dogs go crazy. The delivery people start yelling at my mom to secure the dogs which she is not able to now since they have already heard the doorbell and seen the three guys standing on the porch.
She asked them to give her 5 minutes and step away from the porch which they said they would not. They told her that they were leaving very rudely and would notify the store, she asked if they could come back in a little bit and they said no. My mom was so upset about the way the delivery guys treated her. I will never buy from this company again nor will I recommend them to any friends or family. I am not happy with the quality of their mattresses, their return pick-up fee of 99.00 or the customer service skills of their delivery people. Very dissatisfied!!!

When I first bought a new king mattress over 3 years ago I paid like $1500 for it, and over 6 months since then I have had to swap it out for a new one b/c they sag w/in a couple months, I mean like 2 HUGE sink holes in the mattress. They used to come out and inspect it; now they just send me to the store and show me what 3 I have to pick from and then 6 months later it's same ol' same ol', and at first I had to pay them $50 to deliver it which I thought was wrong b/c after all it is the company's fault not mine.
This is the worst place to buy mattress in the world, that is unless you only need it for 2 or 3 months then this place is for you, they have all these warranties but I have never made it 1-year w/ the same mattress from this place. Then to have them deliver it I have to miss time from work to go home to have 2 men that don't speak English in my house, it's all a huge cluster! DO NOT BUY FROM MATTRESS WAREHOUSE, YOU WILL WASTE TIME, MONEY AND ENERGY!!!

Mattress Warehouse, Lynchburg, VA, delivered a defective mattress to my elderly parents on 11/22/16. After 1 restless night, they woke in severe pain, noticing the mattress had obvious sinkholes on each side, a long hump down the middle, and the foot of the bed was higher than the rest, as if the mattress was worn. They called the store on 11/23/16 and were told the manager was not in and to call back on 11/25/16. On 11/25/16, they visited the store in person to ask for a refund or a replacement mattress. My mother left in tears when the manager said no, he will not do anything until the warranty process plays out, which takes 3 weeks.
My son and I went to the store and asked the manager what he was going to do about the defective mattress. The manager agreed the bed was defective, saying he saw the picture my parents showed him, but he would not refund the $1700 nor replace the mattress, nor would he send an employee to inspect it. I asked him where he expected my parents to sleep, and he sarcastically asked, "What do you expect me to do? Strap a full size mattress (they bought a King) on my jeep and drive it to their home?" My son asked the manager to stop being rude to his mom. I asked for a higher manager or owner's contact information, and the manager said he would not provide that information. Had I known that Mattress Warehouse has hundreds and hundreds of negative reviews and complaints of bait and switch tactics, I would have warned my parents from this unscrupulous business!! Shame on Mattress Warehouse for taking advantage of senior citizens!!

Purchased a mattress on 7/3/16, told them we bought a foreclosed home and were having renovations done unsure of delivery date. Receipt said 12/31/2016. Yet August 8th get a call from the delivery driver they are on the way to our home. We were forced to leave work and had them store it in an unfinished room. (They also forgot to put the pillows on the order ($180 each)). We finally moved in November 1. Set up the mattress and it is the hardest, most uncomfortable mattress I have ever seen. I have been sleeping on the couch. They refuse to do anything even though the back of the receipt clearly states there is a comfort exchange on most brands... Imagine this... ours is not one of the mattresses. I am out $1400. Might as well sleep on the blacktop driveway, that is about as comfortable as the mattress is.

On 10/07/16 I purchased a Kara mattress, box spring, rails, and mattress cover from Mattress Warehouse in Largo, MD. The sales rep name was Donna. The purchase total is $1,479.15. Donna told me that the mattress could be financed through Mattress Warehouse. She informed me that a copy of the loan agreement would be in the mail and at that time I could begin making payments on the account. Donna told me that the mattress cover was not in stock and that the following Friday 10/14/2016 I could pick up the mattress cover from the store and that she would call me to confirm that the shipment came in. As of 10/15/2016 I heard nothing from Donna or Mattress Warehouse. Instead I get a credit card from SYNCHRONY Bank that I did not authorize.
So I called back and spoke with the store manager Jamal. Jamal confirmed that the new credit card I received in the mail was from Mattress Warehouse. I informed Jamal that Donna was dishonest and never informed me that she was signing me up for a credit card. When I asked Jamal about the mattress cover he said they didn't have any in stock but for more money he could upgrade me to a more expensive (better quality) mattress cover. I asked Jamal to cancel the mattress cover. He agreed but he told me that the paperwork and processing for the refund request would take 14 business days because it had to be returned to the credit card.
This is utterly ridiculous. Donna was so pressed to make her commission sale that she was willing to deceive customers about the financing of their products at the expense of my credit! This is shady business practices at its finest. I never received warranty papers in the mail that was promised. Just a credit card that I did not authorize. I asked Jamal to provide me with Donna's last name. He failed to provide either one of their last names. His response was "there's only one Donna in this store so when you call corporate they will know who you're talking about." I reached out to the corporate office and got no response. So I contacted the better business bureau and filed a complaint only for corporate to respond that Synchrony Bank sends everyone a credit card and if I wanted to have the card canceled I would have to reach out to Synchrony Bank.
Mattress Warehouse ya'll are full of **. I spoke with Synchrony Bank & they do provide a finance option that does not require you to open a credit card account. Synchrony would have been able to finance the mattress with a loan just like what was explained to me by Donna. Even though she signed me up for a credit card without my consent. If you are running people's credit scores with the intention of signing them up for a credit card you need to communicate honestly what your intentions are. Now that I see Mattress Warehouse's true colors we will have no future business together. Carry on!

Recently my fiance ordered a queen size mattress and a split box spring. He made a down payment about a month ago and just finished paying the mattress off yesterday (Thursday August 11th, 2016). They told us that the mattress and box spring would be delivered today (Friday August 12, 2016). Apparently the delivery drivers somehow managed to go to the wrong house. They said they called my fiance's cell phone and he didn't answer because he was at work (duh). But his mother was home at the time, she looked outside when the delivery drivers called her and said they were outside, and no one was there.
So after my fiance and I drag the mattress down two flights of steps and left the mattress and box spring out in the rain thinking we'd be getting our new bed that day. They said since we didn't answer the door (because they were at the wrong house) they left after 10 minutes and said it would be delivered the next day. So because of Mattress Warehouse's incapability to hire people smart enough to understand directions we will be sleeping on the floor tonight. We would drag our old mattress back inside but it's completely soaked from the thunderstorm we had.
This is absolutely unacceptable. My fiance invested over 2,000$ in this bed. On top of everything when I had called the manager I spoke to was extremely rude to me. He had a very negative attitude and wasn't re assuring or helpful at all. I would not recommend this company or specific location (Mattress Warehouse, Wyomissing Pennsylvania) AT ALL. The service was horrible, the prices are horrible, and the overall experience has been horrible. Pathetic excuse for a company.

I made a over the phone purchase of split queen box springs from the Sleep Outfitters in Mason, OH Sun July 17th, 2016. I expected to receive paperwork, order # upon delivery. Payment withdrew from my bank account Monday July 18th. We arranged for delivery Monday, July 25th, 2016... a week later because of it being special order and scheduling issues.
On the day of delivery I phoned the store for a delivery time frame because they never called me. At first, the mgr Rodney couldn't find my order. Then he tells me that the initial salesperson cancelled my order Saturday July 24th with no explanation!!! They have already had our money for a week! No one phoned us about a problem and I arranged my work schedule to be here for the delivery all day if necessary! Spoke with corporate customer service and store manager Rodney who seemed unconcerned about the tremendous inconvenience that their salesperson's incompetence has caused me!
This is very upsetting, as I am a repeat customer who was initially pleased with my previous experience with this store. There are a thousand mattress companies out there and companies should value our business and referrals! Needless to say, this my LAST TIME dealing with Sleep Outfitters/ Mattress Warehouse. The only compensation they were willing to offer me for THEIR COSTLY ERROR was another delivery day that will cost ME a day's pay! Or a refund which they never initiated upon cancelling my order. I guess they were going to keep my money and my box springs and never tell me! Very disappointed!

On 12 Jun 16, I bought a Sedona Futon from the Mattress Warehouse in Stafford. They delivered the next day, however it was the wrong model. I called the store and they told me to refuse delivery and they would get the correct one out to me in a day or two. After hearing nothing for a week, I called them. They told me they had to special order the drawers and would call me soon to schedule delivery. After another week without hearing anything I called again and was told the model was discontinued, I told the salesperson that I either wanted some consideration for the lesser model or a refund. They opted for the refund.
To date, 22 Jul 16, I have not received my refund. I have called numerous time and visited the store. Each time I'm told they don't process refunds at the local store. The last time the salesperson told me she had called corporate and sent email, but received no response. It's been over a month, for them to take this long to process a credit card refund is ridiculous. I want my money back.

We purchased a Simmons Drayton mattress Christmas 2014. After some time we noticed the mattress was failing, hole, humps, lumps etc. We contacted Mattress Warehouse. A couple of weeks later an inspector arrived and thoroughly inspected our mattress for almost an hour. We received a letter about a week later stating that the mattress didn't meet their standards and we had the option to exchange it. Great... Well not so quickly. We went into the Mattress Warehouse in Charlottesville that weekend and picked out a new Tempurpedic mattress and it would be delivered in 2 weeks. Received a call stating it could be delivered much sooner... Great again... not! 2 delivery guys showed up with our new mattress to replace the defective mattress... Not 2 minutes of them taking out the defective mattress they miraculously found a spot so small you couldn't make it out and said they could not exchange the mattress!
When I say small I really couldn't see it! I was livid!!!! How can an inspector fail to see this imaginary spot but 2 delivery drivers see it! I truly believe they may have put it there when they were taking it out the bedroom door so they didn't have to honor the warranty! Customer service will not respond, corporate will not respond and the local store will not help either! We paid almost $3000 for a defective mattress that they will not replace! We need justice here... Anyone who can assist us please HELP!!!! By the way there are only 2 people in customer service for 200 stores... Pretty sure that could be a reason they're not responding. We just want them to make it right! Please Help!!!

On December 27, 2015 we purchased a King iComfort Efx Invisionary from Mattress Warehouse store #36 in Harrisonburg, Virginia. We picked it up at the store December 31st. I was sleeping well on my side of the bed, but after 21 days of questioning if it was comfortable, my (at the time fiancé) husband asked me to him switch sides. The following morning, I woke with severe pains throughout my body from sleeping poorly. We contacted Mattress Warehouse and asked them to send someone to measure the mattress. They send a 3rd party to come measure the mattress. It failed manufacturer's warranty specs. Mattress Warehouse then ordered us another one and promised us it would be in the following Thursday. We asked to pick it up at the store because at the time my (fiancé) husband was working night shift.
Our new mattress was not on the truck as promised that Thursday (February 22nd, 2016), and when we called contacted them about it, the person at the store assured us it would be on the truck the following Thursday (March 3rd, 2016). So the following week, we again contacted them to see where our mattress was and it was not on the truck again... At that point, we had been sleeping on a faulty mattress since December 31st, planning a wedding and in the mean time trying to sleep and resume life as normally as possible. We were both extremely frustrated, so Mattress Warehouse arranged for another mattress to be delivered on that Saturday (which they do not do normally). That was on Saturday, March 5th, 2016. At that point, we thought that our sleepless nights were over. They were not.
I was not sleeping well, and after 3 weeks, I asked my (fiancé) husband to switch me sides, he woke the following morning cussing the mattress. We yet again had been burned by the same exact mattress we exchanged for. We contacted Mattress Warehouse again, and we informed them that we did not wish to receive another iComfort mattress because of the two that we had prior and the circumstances. We had to contact customer service to see what our options were. We could exchange it yet again for another iComfort, or exchange it for another mattress. We looked at other mattresses at the store and found one that we thought would be suitable (May 6th). Its base price was the same as the original bed that we chose, but they would not even exchange it. Instead they told us we would have to pay an additional $800 for this mattress if this was the one we wanted.
We thought it over, and after spending almost $1900 to begin with on the original mattress, I could fathom spending the additional $800 because of what happened with the other two mattresses. We went back to the store to see if there was any way to get that number lowered, we were told no (May 7th, 2016). We then at that point asked about a refund because we wanted the iComfort initially, but we wanted what we paid for and we did not get that with either bed that was given to us. We were told that we could receive a refund. The gentleman at the store was very sympathetic and apologized about the inconvenience, and the refund request form was send and should take 7 days to process. Mind you this was May 7. We got married on the 14th and was assured before the chaos, this would be taken care of. Let me again remind you this has been going on since January when we purchased the original mattress.
We came back from our honeymoon, neither one of us had heard anything concerning our refund, so we contacted Mattress Warehouse again (Tuesday, May 24th since Monday was Memorial Day). They did not have on file our second mattress, nor did they have anything concerning our refund. We went to the store to ask the salesman we had been working with. He was not there, so we spoke to another gentleman and he informed us that the refund request had been processed that he could see, that it would take an additional 7 days. We felt once again relieved to have been told this, not once but for the second time. After 7 more business days, we contacted Mattress Warehouse again to be told they did not do refunds. We were floored. My husband called and left a message for the regional manager with no response. He then again called the following day and left a message again.
This time, the regional manager then returned our call to state as well that they do not do refund. I am extremely frustrated with this situation because we were assured before we left the country that this was taken care of, in the meantime, we also purchased another mattress with another company because we did not wish to spend the extra $800 on something we did not want to begin with. Mattress Warehouse promised us a product without following through and then promised us a refund without delivery. We should have never been told this by two separate people if it was not going to happen. It is not our fault that we purchased a mattress and it being faulty, and it sure isn't our fault to get a 2nd mattress that also failed manufacturer warranty as well. I feel that we are being severely wronged in so many ways with this situation, and no one is taking responsibility for their actions.
The store is sending us to corporate, corporate is telling us that we should not have been told, that and they will not give up a refund. There is no accountability and no acknowledgment by management that there were many mistakes made. Mistakes made by Mattress Warehouse personnel as well as mattress quality from factory. It was bad enough dealing with this mess while trying to plan and execute a wedding, but to think that everything is finally taken care of to come back from our honeymoon to be hit with such news it unacceptable. We again are requesting our refund, and I feel that everything in which we have endured concerning this transaction has been extremely difficult. What happened to customer service? What happened to accountability? The only acknowledgment that it wasn't our fault was from the salesman at the store, and from what we are gathering his hands are tied.
This is piss poor example of how you are supposed to treat customers, and a piss poor way of running a company and this is a piss poor way of dealing with your employees' mistakes. I don't care what your policies are concerning warranty refunds, you need to back up your mistakes and apologize for the fact that we have yet to get what we paid for originally. We were told by multiple employees and expect you as a company to follow through with what was said regardless of policies. Had we not been told incorrectly, we would not have purchased another mattress and at this current time be stuck with two. One of which is leaned against our bedroom wall and has been for the past 3 weeks waiting on Mattress Warehouse to contact us about our refund.
I contacted Serta directly to see if there was anything that they could do since we had two faulty mattresses from their manufacturer and they told us that we had to deal with Mattress Warehouse since they were trying to work with us. We just want what we were promised. We did not get that with the first two mattresses that we had, and then we were told we would be refunded and now we aren't allowed that. I feel that a company should back what has been said and take some kind of accountability.

I am very upset at the customer service I received at Mattress Warehouse at 7520 Richmond Highway, Alexandria, VA. On Thursday, May 12th I spoke with a sales lady over the phone and told her that I was looking for a full mattress set at a good price. She said she had a floor model that she could sell it for $350 but that I needed to pick it up. I said, "great, I have put a deposit down for a layaway and want to cancel the layaway and apply the deposit towards this new mattress." She said "sure, but I can only do it when you are here and we can do the whole process." I said "ok, do I need to make a deposit to hold the mattress." She said, no, that the mattress will be there for me to pick up.
I called the store May 18th, a salesman answered the phone. I told him that I had spoken with a sales lady and that she has a floor model for me. He said that the lady doesn't work there anymore and that the mattress was sold. I was furious but held my calm. I asked if there were other mattresses on sale and he said that there was a queen size floor model for $450. I asked if I could get a discount on the mattress or the frame. He said to call him back. I was able to find someone with a truck to go with me to pick up the mattress. I left work and took me over an hour to get there. I get there, I asked the salesman if he was able to give me a discount. He said no, and that the mattress he had said to me over the phone was $499.99.
At this point I am very upset. I said, "is there anyone you could talk to, to at least honor the price you gave me on the phone." He called a Mr. **, Regional Manager, and this manager says that he could sell me the mattress for $475!! I wasted another hour waiting to see if the salesperson, **, could get me a better discount or at least honor the price that I was given over the phone.
At this point, I don't want to do business with Mattress Warehouse, so I said to **, "I want to cancel my layaway and would like my $100 deposit back." It took ** a long time to find my information and not only that, it doesn't show how much I put down. He calls someone over the phone that could not help him. ** then says that I need to fill out a form to request the cancellation, that this form will then need to be faxed to wherever, and that it will take weeks before I can get my deposit back. Not only did I waste over 2 hours of my time, with no mattress, I had asked someone to leave their work early so that they could help me pick up this mattress, and my mother has no bed!!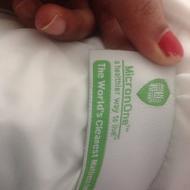 I bought a Serta king inception mattress on sep 2013 with box spring and we got two free pillows with mattress protection. I lost my receipt but I had a invoice information with me. After one year mattress is getting sagging in the middle and after some days it's getting too worst until we realize that we got back pain. So then we claimed the warranty and it's not too easy to claim. First we called the customer service and explained our issue and they gave us a customer service number to speak with them. We send emails, faxes, phone calls - none of them responded. We almost gave 100 time calls to that number. No one responded to that. After a month we got a call from them finally. They send a guy to our home and he checked our bed, took some bed measurements and photos. He was shocked this bed is sagging a lot. He told us he will submit a claim and mattress warehouse will send you a letter regarding this.
After 2 weeks we got a letter from mattress warehouse and got a store credit and then we selected another mattress and we ordered it. Now the actual problem starts. Today two guys came to our to replace the mattress. They removed the mattress protection and saw some stains on it. Their manager didn't approve those stains on the mattress. We always used the mattress protection. We never took it off. Still got some minor stains on it and we bought that protection on Mattress warehouse on the same day we bought the mattress.
Those guys didn't replace the mattress because of stains on it with the protection and there is no record that we got a mattress protection too. Actually the store guy where we bought the mattress - he gave us a free protection on that day. No record for that protection so what I am going to do?? I lost $2650 because of $50 protection which is not entered in their systems. I don't know what to do. I lost my money because of them. Beware of this Mattress Warehouse guys. They are so rude. Never, ever buy with them any. They manipulate everything they want. If I had the information that I got a mattress protection with them I could have a chance to submit a claim.

We decided to purchase a good king sized mattress for two reasons. First, during almost the entire duration of our wonderful 33-year marriage we slept together in a bed with a queen size mattress. Then I started to become restless at night. In order for my wife to get a decent night's rest, we agreed to sleep in separate beds with queen size mattresses. We did not like this and felt a king size mattress would resolve this situation. I only mention this because during this extended ordeal I told ** several times and ** once I want to sleep with my wife. All these delays are prevented this. Not later, but now! They said they understood.
Secondly, my wife had an extensive injury to her shoulder and successfully completed physical therapy. Although she had not had pain for several months, we agreed not to buy a cheap mattress. This was explained to ** and also put into the testing data for their bed match computer system. We both took this computer evaluation and only tried mattresses ** suggested from reviewing our result. We thought the Kingston Regal was the best choice. Since this was serious business for my wife's physical well-being she was hesitant and kept laying on it. ** could see she was hesitant and reassured us this was a good match. He said besides, if it turns out it is not a good match we have a comfort exchange policy and you can return it and select another mattress. This sales point convinced my wife we could not lose with this purchase. (NOTE: Nothing was said about additional fees for doing this).
Since then, the following has taken place: The mattress was delivered March 22nd. Before we even sleep on it we knew there was a problem. It felt like a rock. We tried sleeping on it and it was too hard and nothing like the one we tested in the store. After months of being pain-free, Bonnie's shoulder pain returned. I continued to sleep on the mattress because Bonnie needed the other bed with an older queen mattress. She was in so much pain as a result of sleeping on the Regal and couldn't get to sleep well because it was so extremely hard. She said she would never sleep on that mattress again.
On April 11th I went to the store and went to the mattress we had tested. It was much plusher than the one we received. ** told us sometimes mattresses are stacked high in the warehouse and the bottom one gets compressed and this hardens it. He said the same thing happened to him once. Getting a new mattress would be no problem. We returned on April 12th and ** completed the first of two comfort exchange forms. I told him I hope this doesn't take long because I hate trying to sleep on the mattress and we would like to sleep together. No problem, he will expedite the process. When I reviewed the form he completed I noticed there was a $199.00 service fee involved. He assured us this would be waived because I must have received a damaged or compressed mattress.
On April 20th I contacted ** to see why we have not heard anything. He said he had the various managements' verbal approvals but he is sorry he lost our forms. We would need to come in and complete a second form. On April 21st we came in and completed the second form. I reminded him he said our additional fees would be waived; right? Right. He put two notes on the bottom of the form and faxed it to his managers. The first note said, "**, I also sent these docs to ** per his request to expidite (sic) the process - the customers been waiting for weeks". I couldn't believe the second note. The total fee waiver went from "no problem" to the note saying "Customer was wondering if we could negate $199, free, or lessened". Thanks, **.
(Note: How weak is this note. I wasn't wondering. It is not appropriate for me to be charged additional fees because I was delivered a defective mattress. I didn't say anything. I will fight that battle when I get an answer.) Then ** assisted us in selecting another Kingston mattress that would be ideal for us and meet their exchange requirements. We found one and to our delight ** said he could arrange for delivery the next day since he already had the necessary approvals. He said he would call us in the afternoon and give us a window of time for delivery. (Note: Thank God this is over and tomorrow night I can sleep in comfort with my wife.) I went home and moved everything off my calendar so I could be home for the delivery. ** called as promised and talked to my wife. However, he said there will be no delivery the next day. He said it needed more approvals!!!
On April 22nd I went to the store to find out what the hell was going on. He was off that day and I explained the whole situation to his associate, **. She made two calls trying to find out what the problem was. Neither one answered the phone. She said she would try to contact them and call me in the afternoon. She called and said the manager completed his part and faxed it to corporate. On April 25th I called ** and ask him if anymore approvals were necessary. Who knows, maybe the president has to approve comfort exchanges. He said no. It has definitely been approved and customer service will call me with a number. He needed that number to arrange delivery.
On April 28th I hadn't heard from customer service so I found their number and called them. I got a recording that said I could wait and talk to a customer service representative or press 1 and leave a message and they would call me back. I waited and got this message every few minutes. After 20-25 minutes I couldn't wait anymore and pressed 1 and left a detailed message. I gave them my name, telephone number, assigned sales invoice number and stated that my customer exchange has been approved by all the necessary levels of managers. I was told by the store manager you would call me with a number so I could get my mattress. I have been waiting for a long time for my mattress and your call so would you please call me and give me my number.
Since I did not get a return call by May 2nd I called again. A lady actually answered. I explained the entire situation to her and ask if she could give me the number. She said what number? I said I don't know and if customer service doesn't know, we have a problem. Your manager in Shrewsbury, PA said you would call me with a number so I could get my mattress under the terms and conditions of the comfort exchange program. She put me on hold for a long time to get me an answer. Finally she returned and told me everything has been approved and I will get a new mattress. I ask her if that meant she would give the number I was told I will need to get the mattress. She said "no, we need to complete our processes." I ask her how long it will take to complete your processes. She said she didn't know but someone will call me when the processes have been completed.
I ask her if she would expedite her process completion because I have had weeks and weeks of processes and still don't have my mattress. She said I will hear from them. Goodbye. The saga goes on and on. All I want is what I paid for and was promised. I want my mattress without further expense. I want to sleep with my wife. I want her to sleep on a mattress that doesn't hurt her. I want to sleep in comfort myself. I want this nightmare to be over. If it is not over to my satisfaction by next week I will begin my own processes.
Note: I am hand delivering this statement to ** on May 3, 2016. I will ask him to contact me if there is anything in this statement he does not agree with. To be honest with everyone involved I do not totally blame ** for this fiasco. Yes he lost my papers and delayed the process. I am crucifying him for making a mistake. Yes he made a weak case for waiving my additional fees. However, most companies who make such a mistake at least try to rectify the problem ASAP. ** tried to do this. It was actually taken out of his hands. The constant micromanagement trying to find ways not to honor their own sales points and policies has created constant delays and demonstrated all lack of concern for customer satisfaction. The sad thing is the nightmare is not over.
This morning, 5/3/16 I hand delivered this statement to ** in an envelope. His first statement to me was, "Did you get your mattress yet?" I updated him on my customer service communications. I said, "** , I want my mattress and I do not want any additional fees." His response was, "I will call corporate and get your mattress. I assure you there will be no additional fees. Not in this case!" "I said that's good. If you try to charge me the $199.00 I will pay it to get my mattress. However, I assure you I will do everything I can to get it back. You and your company do not want me to do that. I know your company doesn't care about customer reviews. There are already 409 complaints posted. What's one more complaint with a 1 rating" and His response was, "**, I will get your mattress and there will be no fees." Ok. I said "** read this statement and call me back today if there is anything you think is not true." He said OK.
At 11:45 ** called and said he got approval to deliver my mattress. However, I have to provide a credit card and pay the $199.00. I didn't want to argue with him any further and said "OK. You told me that would not be the case a little over an hour ago. I said your company really doesn't want to do that. I will do everything I can to get it back. It will cost your company more money and time than its worth by cheating me out of $199.00." He said it is out of his hands. He then said "by the way there is an additional charge of $200 because the new mattress you picked is more expensive." When I met with ** I was thinking they may want to pull this stunt. Together we reviewed her pricing list. The one I selected was $24 more. She said they would not charge me the $24. I said I want that in writing. She printed out and gave me a copy of the exchange showing 0 charges in relation to the prices in the mattresses.
When I told ** this he said, "Oh, I thought it was $200. I am only doing what they told me to do." I said "** , I am giving my credit card number and I have good reason not to believe anything you say. For good reason I don't trust anyone involved with Mattress Warehouse. How much are you going to put on that credit card?" He said "$199 plus tax." I swear it! ** did not say he disagreed with anything I put on the statement handed him. ** stated I would get a call in the morning of 5/4/16, giving me a window time for delivering the mattress that day. I told him OK but did not want anymore cancellations. He said there won't be.

This is one of the worst places to buy a mattress. We went to Mattress Warehouse in hopes we would get the perfect mattress and was recommended to Mattress Warehouse because of the bedmatch program. We went in and did not one but two bed matches because the first one was lost. We selected the mattress that was on our bedmatch however, when we received our mattress it did not look like the one we had picked out. Because there was no way for us to know if this was the mattress until we tried it out we signed for it.
After a couple nights of sleep we knew this could not be the mattress we selected. I then contacted the mattress store and was told we had to try the mattress out for at least 30 days. I told the associate (Glen) that the mattress we were delivered could not possibly be the one we picked out. He look at his invoicing and said that is what we picked out and to give it a little more time to try it out. After a couple more weeks of excruciating pain and suffering I could not continue to go through the pain of sleeping on that mattress therefore I went back to the store and I went to the mattress we picked out and saw that the mattress we thought we had was not what we had at home.
I therefore informed the associate (Glen) and he said that we had to contact his regional manager and for me to bring the number off the tag on our mattress at home. I went home and brought back the information. He looked up the information on his system and said that what we ordered is what we got but I kept telling him that the mattress we had was not what we originally asked for. Also, I told him that the bedmatch program said we could do a comfort exchange if we selected a bed from the match program so I told him that we would do a comfort exchange to keep from continuously arguing about the mattress not being what we asked for.
He then informed me of a $199 change to do a mattress exchange. This was something new that had not been discussed originally. I told him that I was not going to pay an extra charge for a mattress we did not ask for so I would be calling corporate office. After several calls and messages to Mattress Warehouse corporate office (which it took almost a week to speak to someone) I finally got to speak with (John) regional director. He said he would take half off the charge. Therefore we would only have to pay the 99.00 and we could go back to the store and pick out another mattress. This process went on for about 3 months or so back and forth. I even went to the store with another person to verify the mattress I had at home was not the mattress we picked out.
The associate (Glen) assured me that the mattress we picked out was the mattress we were charged for. After continuous back and forth me and my husband went to the mattress store one evening to pick out our mattress exchange. Instead of (Glen) working it was a young lady who did our first mattress comfort match. She pulled our file and saw that the mattress on our bedmatch and the one we had at home was not the same. She said that we got the wrong mattress.
We got a Villa Romanesque Stearns and Foster but we should have gotten a Toscano Stearns and Foster. She said we were invoiced and delivered the wrong mattress. She called her regional manager and said that we would be called the following day so that we could get the correct mattress. We were not called so I called the next day and I spoke to (Glen). He told me to come in and we would order the correct mattress. However, it was a difference in price for the correct mattress. I had to pay an additional $111.00. He apologized for the inconvenience and said that they would deliver the new mattress April 5th. Waiting another week and half for delivery.
Taking a day off work anticipating my correct mattress the delivery guy comes to pick up the wrong delivered mattress. He sees a stain on that mattress and will not give us our correct mattress. I told him we had the message for about 4 months and I could wipe the stain off in which I did and he would not give us our correct mattress. So we still have the mattress that we did not order. Therefore we paid for a more expensive mattress that we do not have and we have a mattress that was incorrectly given to us because the associate put the wrong SKU number in the system when he did our order.
We now have to go to drastic measures and possible sue Mattress Warehouse because of their mistake. Our backs, neck, arms and legs suffer. We have lost over $1500 on a mattress that we cannot sleep on all because we trusted in a company that said they could deliver us a good night's sleep. This has been the worst company I have ever dealt with and I will be sure to let everyone I know to never purchase from Mattress Warehouse, Broad St., Richmond, VA.

My mother who is 80 bought a mattress (10 year warranty) from the Glen Allen, VA store the middle of October 2015. By January, the mattress had begun to develop sinkholes. I called the store and was told to file a warranty claim on the website which I did. My mother received a letter giving her credit for the original purchase price of the mattress but would have to pay a $99 "transportation fee" to do a mattress swap. I called and they finally agreed to reduce this by half making it $49.50.
I took her back to the store to pick out another similar mattress and the store manager commented that they stand behind their warranty. They sure do but they charge the customer an additional $99 to do it - even though they dropped her fee to $49.50, she nor any customer should have to pay additional monies due to their poor quality product. That is not my idea of standing behind their warranty. If she got another poor quality mattress, how many times will she be expected to pay this $99 fee over the 10 year warranty period. Will never purchase from this company again.

Whenever I first purchased it in the store the Salesman in Chantilly misrepresented a lesser quality box springs as "It is the same just the stitching is vertical and it is a pink color", I placed the order and it was delivered as stated. The first attempt at getting into bed was interesting. The box spring cracked like dry branches on the forest floor. You roll over the crack, you sit on it, loud crack. I started by calling the store. He gave me the manager's number in Maryland. I called that number and left a message. No response.
I went back to the Chantilly store and told the same salesman that I had called the manager and it was not important enough for him to call me back. He became very smug and told me that it was not his job to call me back and walked away to wait on the new customer in the store. He made me wait. He finally pulled up my order on the computer and told me that I had purchased the cheaper model box spring. I knew nothing about that because the box spring that was sold to me was represented as the "SAME THING; just different thread pattern." He told me that I would have to go to their website and file a service request and then they would tell me whether I could get an exchange. This was day 5 after delivery.
I did as he suggested and a week later I received a return authorization. I took it back to the store, talked to the same Indian Salesman and again he walked away from me to make another sale. I honestly got the impression that I as a customer did not matter. They had my $1000 plus and that was all. I waited. He finally sat at his desk and tried to avoid me. I asked him to set me up for an exchange for the box spring. He pulled up my account and said that he would have to order the Cheswick Manor box spring from the warehouse and that it was a $200+ additional cost to get what the current box spring was represented as being the exact equal to. I was skeptical because I assumed it was CHINA junk too. I commented that I noticed it was made in China, he said "all of our mattresses are made in China."
Well for all of the complaints on this website, there you go, the reason for all complaints; China Cheap Junk; overpriced for maximum profit. After I paid, 2 days later my new box spring was delivered. Every night I dread bedtime because this is the cheapest, junkiest, most uncomfortable mattress set I have ever owned. I wake up in the morning with a stiff back and an extremely stuffy nose, a testament to the QC of anything made in China.

In May 2015, we picked out a Simmons Beautyrest Ava. The best sleep I've ever had, until August. I started feeling pains that I haven't had but it didn't occur to me that it was the mattress. I noticed around September and October, as I would walk in my room, I'd see my 9 lb cat or even 50 lb dog laying on the bed and it looked sunken in where my shoulders would be. I still didn't put it together until November when I thought, they don't even weigh enough to make this bed sink. I was in terrible pain with my back, neck and shoulders and had numb and tingly toes and fingers because the mattress sunk in a lot at all 4 corners where your shoulders would be and it was messing up my spine and pulling or pressing on nerves. It also all sunk from all outside edges toward the middle. The box spring didn't even look new.
The fabric was frayed, the plastic removed from the four corners but the delivery guys didn't do it. There were plastic things all over like 5 tags had been removed but they didn't do it, and there were three other tags still on it that we left there, and some of the steel was bent. We found that it could be seen through the mesh on the bottom. I didn't know mattresses had a warranty and I commented on Facebook. They contacted me back and said they had to send an inspector out for the mattress even though I'd taken several photos. They made the appointment for January 22. I was upset and exchanged many emails with the warranty department. On Saturday, before Christmas, I got a call from an inspector stating he'd be here in 2 hours. We weren't dressed yet and hadn't eaten or had enough notice to make room for him in the bedroom and had to cancel our bible study, but we couldn't refuse.
I had fought so hard to get it done sooner because our backs were killing us and I had already moved to sleeping on the floor. I saved every email for proof of how they treat customers and stall and act like we are at fault. As if the situation itself isn't stressful enough and causing pain and loss of sleep.That hurt my back a little but it was better than a $1400 mattress. Inspector found the bed and boxspring to be defective. No one apologized but they gave us a store credit for the warranty, on January 8. We went in and they had removed all Simmons products. I had read reviews online and realized that I should have kept my 12 year old mattress because a lot of people have trouble like this, with a lot of the new mattresses. So we thought if we picked out a firm mattress, it wouldn't sink, dip or cave. We picked out a firm that was $899 and we didn't want to lose that much money so we got a headboard and rails.
We still lost a couple hundred because they refused to refund the difference. But I had to argue with a district manager so he'd allow the headboard and rails. He said he'd call them and tell them it's approved. We ordered on 1/11 and it was delivered on 1/15...faster than I expected because they were giving us such a hard time. We checked it out and laid on it and it seemed fine. I woke up Saturday morning and couldn't feel my fingers or toes and I was in extreme pain. I checked out the mattress and it was sinking in the shoulder area just like the last one. We called them and tried to get the warranty started again and I took pictures. Before they approved the claim, I noticed that when I leaned on the headboard, it easily moved and hit the wall. It was about 4" from the wall. So we checked it out and neither side touched the floor and we couldn't tighten it because it had rivets not screws.
I've never seen a headboard not touch the floor. Both sides were about 1/2" from the floor and we could easily move the headboard back and forth. The holes were not drilled properly. So I contacted the warranty lady and she said I had to contact the store. The manager couldn't believe it and said that was definitely wrong. He said he had to look into it and acted like he couldn't make the decision as to whether he could add it to the store credit that was issued to us on 1/22 I think. He never got back with us and I posted negative yet truthful comments on Facebook and the regional manager from Raleigh, NC, called us on 1/29. We had to fight for that also but asked for a whole credit again and told him we didn't want another defective headboard. He agreed to it, said he'd call the High Point store and approve it so when we went on 1/30, all we had to do was pick out a mattress.
He said he did require us to do the bed match again. We went in around 11:30, did the bed match and laid in every bed that was on the list, as long as it didn't exceed $1400. Every mattress it said was right for us was extremely squishy and we sunk all over. I had to take several breaks because these squishy beds, paired with the very high pillows, were pulling on my neck and back. We spent 4 1/2 hours in there and picked out a Sealy Posturepedic that was not on the list. It does not feel as good as the Simmons did, but we had no other choice without losing too much money or going broke to pay more than $1400, which is out of the question. A good mattress does not have to cost more than $1000 and mark up on mattresses is ridiculously high. People can only get store credits here. They refuse to give a refund and I do not like being forced to continue to have to get any more of their mattresses.
We told the manager which one, he said he'd write it up and send in the claim, but had no idea as to when they could deliver and he never even looked in his computer for delivery times. We called on 2/3 to get an update but the manager was in Maryland with the district manager. I left some more unhappy comments on Facebook and the store manager called us on 2/5 to "verify" which mattress we wanted. He had not even filled out the paperwork yet. We were very upset. He still said he had no idea of a delivery time. We called this morning and were told the paperwork was just submitted Friday evening, the manager was off for a couple of days and there is no expected date of delivery. So we called the regional manager, but he magically wasn't there, so we asked if she would have him call us. I knew he was avoiding us.
I went back to Facebook because apparently, that's how to get some kind of response and in just a little while, which was 2 hours ago, the store called to say the regional manager called them and said to go ahead with delivery for tomorrow, 2/9. Funny though that he never returned our call. On Facebook, they delete any comment that tells the truth about their mattresses and how they handle these customer's problems. If this mattress sinks and sags, I don't know what we'll do. We also got two bad mattresses from another mattress store in April 2015.
We've had 4 different brand of mattresses from two different stores in 81/2 months and all 4 sag and dip in the same exact way. We've had a Serta, Simmons, Stearns & Foster and the current dud is a Cheswick Manor. We only have the receipt from the first mattress warehouse purchase because they issued warranty letters for the rest. We actually spent $1770.98 in May 2015 because we bought two Tempur-Pedic pillows that are too high and hard, but they would not accept their return or offer a refund for them either.
Updated on 02/17/2016: We were initially told the mattress would be delivered on 2/9, but it ended up getting here on 2/12. We had noted to the guys a black spot on the mattress and they saw it through the plastic, so after they left, we thoroughly examined the mattress and box spring. The fabric on the bottom of the box spring had tears in it, one corner was ripped and not stapled, there were tiny black spots of something on top of the box spring and tears or scrapes and a stain of some sort. I took about 10 pictures. I slept on it that night and woke up with numb toes and fingers, and pain just like with the other two mattresses we got from them. I looked at it and it was sagging at the shoulder and low back areas just like the others, and just like the firm Cheswick Manor, overnight, in one night.
The manager was nasty to us and acted like he and the company have tried and tried to help us, but they have not. He said my Facebook posts were deleted because I mentioned names and made it personal. I mentioned his name and the regional manager's in the last two posts out of 13, yet they had been deleting all of them shortly after I posted them. Just like I told him, they delete all negative feedback on their public forum of social media. They also blocked me on 2/13 for telling the truth once again. I received an email from the warranty department, stating that we can either pay them $75 for an inspection or contact Sealy. We refuse to pay any more money, and should not have to, especially for an inspection of a 1 day old mattress. We didn't have to pay anything for the last 2 bad mattresses from them.
I contacted Sealy on Saturday and have not heard back from them. I think they charge for an inspection also, and delivery charges, which we will not pay them for either, and we live about 20 minutes from Sealy and can drop off and pick up ourselves. It's evident we have lost our money, $1770.98, and still must sleep on the floor again. Small claims court seems our only true recourse for being scammed and ripped off and getting junk for our money as their corporate office will not agree to anything else. They also sent another set of rails for our trouble. They don't look new either and the left side is bent, so if we did have a headboard, we wouldn't be able to attach it. So much for a "gift" from them. The best gift would be a non-defective mattress worthy of what we paid for. This is in addition to my first review.

The delivery driver laughed at me when I told him I just had surgery and was in a lot of pain. I explained that I did not have a bed to rest in because I had a frame without a mattress since it has not been delivered in over a week. The driver commented that I was "just a woman", he made me repeat myself over and over and then laughed at me. The driver refused to drive back my driveway even though it was plowed clear and the pavement was bare (I have pictures to prove it). The driver lied to me on the phone and said he was stuck in my driveway when in fact he was parked on the road below (he did not drive up it at all and lied to me).
The supervisors chose to ignore my complaints and said they did not believe the driver's acted like I described (indicating that I am telling lies). One supervisor told me to meet the driver down my driveway. I explained that I just had surgery and it would be painful. I seemed he did not believe me. When I walked out to meet the driver, the driver laughed and went back to his truck and left. When I told the supervisor what happened (while I was in tears from pain) he laughed too. I do not think it was funny at all. I am appalled at this treatment, this humiliation. I purchased my mattress in December. It is now January. I have made one payment with another payment due but still do not have the merchandise. The 2 years no interest started ticking in December but I still do not have the merchandise.

Since Mattress Warehouse delivered a bed to my mother, it was defective since day one. She had a service rep come out three times, and three times the legs collapsed on the frame. She requested a return and refund, and until we got the State Attorney's office involved, they said no. Since then, they've agreed to refund my mother, but SHE has to find a way to return it. She's 86-year-old. Exceptionally POOR customer service and NO customer care. This is NOT the first horror story I've heard about Mattress Warehouse.

Purchased a floor model mattress, it was firm with no noticeable defects. Placed mattress in a guest room where it was used less than 5 times. Over Christmas, a guest commented on a crater in the mattress and when you sit on side, it sinks in and makes a cracking sound. Guest said it was extremely uncomfortable and not firm at all. Called store repeatedly, was told over and over they would get back to me, no return call. This is NOT the mattress I tested in the store and tend to believe it was an old one recovered. After reading other reviews, this seems to be a recurring theme with Mattress Warehouse.

My husband and I went to this store because of an advertised special of floor models. We looked at several but liked the tempurpedic with adjustable base shown to us by the saleswoman. It was a display model and had been on display for 2 years so it was 1/2 price - queen size $1500. We tried the remote for the air adjustable firmness in the mattress and the elevation of the foot and head of the bed on the base.
At no time did the sales lady tell us the base not included in the price. At no time did she try to sell us the base, though we were clearly testing it and considered it part of the display model bed we were buying. There was no separate tag on the bed. My husband and I were looking at this or testing it for 30 minutes easily and would have seen any separate price tag. And if it were not included she would have tried to make a sale unless this was bait and switch all along to get the sale tag price for only part of what was displayed.
We bought the bed and then were called and told it could not be delivered for 2 weeks. When it arrived, the tempurpedic mattress and only a plain queen sized box springs were delivered. They insists that the adjustable base was separate and not included in the "floor model " price. They refuse to make good on their misrepresentation.

DO NOT PURCHASE A MATTRESS FROM THIS COMPANY! On November 5, 2015, we purchased a Kingsdown Enchantment (king) mattress from salesman, **, at the Frederick Maryland store located at 7315 B Grover Road. We informed Mr. ** that we are senior citizens that both suffer from back, shoulder and neck problems and require a very supportive and soft mattress. (In 2014, I fell from a ladder fracturing my neck, six ribs, and shoulder, spending four days at the University of Maryland Shock Trauma Hospital.) We informed Mr. ** that we were presently sleeping on a floor air mattress but would be out of town until Monday, November 9 and must have the mattress delivered that day. Further, we said we are willing to pay for this level of therapeutic support.
Mr. ** suggested he enter our health issues and sleeping requirements into a sleep simulator computer. Mr. ** placed us, side-by-side, on the simulator mattress for approximately 5 minutes instructing us to lie in our normal sleeping position; we then rolled over on our sides. At the conclusion of the simulation, Mr. ** presented us with a printout listing a number of mattresses from several manufacturers that he assured us would best provide the therapeutic support we require. Mr. ** then recommended the Kingsdown brand as the best mattress.
We test-slept on three models spending time going back and forth between the three to select the one that best provided our critical support. We selected the Enchantment model, the most expensive mattress. At no time did Mr. ** inform us that the Enchantment mattress required a break-in period before it performed as the display model. Knowing our medical history, this is a critical factual omission by Mr. **. Moreover, before we finalized the transaction we specifically asked Mr. ** about the warranty on the mattress and the process for filing a claim. Another salesman (name unknown but presented himself as a manager jumped in and assured us that we would be satisfied with this purchase and that the 20 year warranty would be honored by simply contacting the store.
On Monday, November 9, 2015, the mattress was delivered as promised. We slept on the mattress for two consecutive nights. On Wednesday, November 11, 2015 we discussed how uncomfortable we both were and how were not able to sleep. We both had experienced debilitating back, neck, and shoulder pain. The mattress was so hard that I opted to return to the blow up mattress to gain some level of relief.
That morning, my wife, called and spoke to Mr. ** informing him that the delivered mattress is not the same mattress demonstrated in the showroom. She told him there was something wrong with the mattress and believed the store delivered the wrong mattress. Mr. ** said it was the correct mattress and that it would take 30 days or more to soften. She insisted there was something wrong with the mattress at which time, Mr. ** asked my wife to send a photo of the mattress tag. She complied. Given Mr. **'s lack of concern for our dissatisfaction with his companys product, we returned to the store that afternoon to confront Mr. **.
Upon entering the store, we first found the display bed and confirmed it was significantly more soft and supportive of our backs, shoulders, and necks than the one delivered to our home. Mr. ** joined us and the three confirmed that the tag on the display, indicating the brand and model was, in fact, the same as the delivered bed. We told Mr. ** that the tag might be the same but that the mattress definitely did not perform the same. Mr. **, said we should sleep on the mattress for 30 days and it will begin to function as the display mattress.
We protested saying, we had purchased similarly priced mattresses that performed as advertised from the first day of delivery. Mr. ** gave a disjointed analysis that some manufacturers pre-exercise their mattresses at the factory but not the Kingsdown; it would take up to six months to be fully broken in. We rejected this argument and demanded that he, (Mattress Warehouse) refund, in full, the cost of the mattress/cover and pick up the mattress. Mr. ** refused to refund the money or offer us any other consideration, i.e. replace with another brand/model. We departed the store.
On November 16, 2015, we sent a letter of complaint to Mattress Warehouse management to the attention to: **, Customer Service Department, **, Customer Service Department, and John Ahem, Principal Owner. On November 18, 2015, we received a phone call from a person who identified himself as **, Manager, Mattress Warehouse, Grove Road, Frederick Maryland. The call originated from phone number: **. ** said he was instructed by the head office to call us to "help" resolve our complaint with the Kingsdown - model Enchantment mattress purchased on November 5, 2015 and delivered on November 9, 2015.
He asked us to describe our complaint which I did emphasizing that the salesman, Mr. **, had conducted an exhaustive interview asking us specific questions regarding our sleeping habits, requirements, and medical conditions. I further described our conversation with Mr. ** where we emphasized we desperately required a soft and supportive mattress to alleviate our medical conditions. We told Mr. ** that we were currently sleeping on a blow-up mattress on the floor and needed to secure a suitable mattress as soon as possible.
I told ** that Mr. ** suggested we participate in a computer simulator, which we did. Mr. ** asked us to enter our sleep requirements and medical conditions into the computer. We were then instructed to lay on the simulator mattress for over 5 minutes in our normal sleeping positions. We were then asked to lay on our sides as the simulator continued to "analyze" our sleeping stress points. At the conclusion of the simulator, Mr. ** produced a computer printout containing multiple suggested mattress manufacturers and models.
At this time, I told ** that we were senior citizens. ** apologized for his next question and asked me our ages obviously to ensure we were, in fact, senior citizens. I replied, "I am 63 and my wife is 67." At this time, ** told us he has in his possession the actual simulator printout and, according to the printout and my description of our medical requirements, Mr. ** had indeed sold us the wrong mattress and that it would be very hard. He also contradicted Mr. ** saying, "The mattress does not require a break-in period but should perform as advertised and demonstrated the first night.
** said, "Can you come into the store now?" I replied, "We are on the road.". ** said, "As the store Manager, I take full responsibility for you being sold the wrong mattress. I want to help you." I said, "**, we have lost total confidence in your store and Mattress Warehouse company. The only help you can provide us is to refund the total amount of our purchase and arrange to have the mattress picked up." ** said he did not have authority to refund our money but would consult upper management. At this time, I asked ** his last name. He replied, "I do not give out my personal information." I replied, "You know my personal information, last name. Why can't you give me your full name?" Again, he restated, he does not give out his personal information. ** said he would try to get upper management to approve our demand for a full refund and get back to us.

I DO NOT RECOMMEND MATTRESS WAREHOUSE. Purchased a Serta King Size mattress (TRAPANI) on 5/31/2015 plus a fitted mattress cover. The day after delivery I returned the fitted cover because it did not fit well. The salesman said he would take care of a refund for the cover. It did not happen. I do not have a cover or a refund of $70. After 30 days I asked for a mattress comfort exchange. I was told to try it for 60 days, after 60 days they said I should try it for 90. After 90 days they said I needed approval from Customer Service. Customer Service Manager would not return the calls as indicated by their recorded message.
I went back to the store and **/salesman said he would contact Customer Service. ** called me and said the exchange was approved. I went in this weekend and now they said it had been too long and I needed to call **/Customer Service Manager. Called ** and **/customer service said it was not a Customer Service Problem and I needed to call **/District Manager for the store. I am waiting for a return call from **/District manager for Mattress Warehouse, 12619 MP Wisteria Drive, Germantown, MD. Mattress Warehouse giving us the runaround for months. Then claim I have waited too long for an exchange. YOU WILL FIND THAT THE EXCHANGE WILL BE LIKE BUYING ANOTHER MATTRESS. The exchange is based on the REGULAR PRICE of the EXCHANGE MATTRESS (regular price is usually on a card that will say something like - Regular Price $4000, Sale Price $2000).

I went into the Wheaton, MD Store on Sunday September 4th to buy a memory foam mattress that I saw was on sale for $249.00 on their website. Unfortunately they did not have a queen size bed in stock. They only had a twin which would not work for me. The salesman showed me other mattress that were in stock. While we were completing the sale I ask him if this was a memory foam mattress and that's what I came into the store to purchase. I did not want a mattress with springs. He told me it was a memory foam mattress. When I got the mattress home I laid on it I was surprised to see that it didn't feel like a foam mattress. I still have not taken the mattress out of the plastic it came in.
I Googled the name of the mattress to see that it was an inner spring mattress. So I called customer service on Monday and the man who answered the phone apologized for the mistake and said he would call the store and call me back. I waited all day and he never called me back. So this morning I called back customer service and the lady who answered said she needed to see if the supervisor was in. She left me on hold for 35 minutes never returning to the call, so I finally hung up. I called back again and she said she would give him a message to call me. Instead of calling me he had the sales person call me. If I wanted to talk to the sales person I would have called him myself.
I called back again to speak with him and the same lady answered the phone who told me she would transfer me to his voicemail. Instead of doing that she hung up on me. So I called back again for an operator and I waited on hold until the Supervisor finally picked up. He was no help at all. He wasnt interested in trying to resolve the issue. He said I needed to speak with a district manager and then hung up on me. It is a very simple fix. The mattress is still in the plastic wrap. All they need to do is pick up the mattress that I don't want as it's not what they told me it was and replace it with the mattress I want.
Dear Edward,
We regret any inconvenience you may have encountered. We can assure you that our customers are very important to us and we are anxious to retain you as a satisfied customer. Please email us at social@mattress.com and provide your Invoice Number or Customer Code along with your telephone number and the best time to reach you. Our specialists will review the information provided and will contact you to work towards resolution. Please reference case# 01461419. Thank you for giving us the opportunity to assist you.
Mattress Warehouse Company Profile
Company Name:

Mattress Warehouse and Sleep Outfitters

Website:

http://www.SleepHappens.com/