Accredited Debt Relief
ConsumerAffairs Accredited Brand
Accredited Debt Relief understands how stressful it can be to be in an overwhelming amount of debt. This is why at Accredited Debt Relief, we are committed to helping our customers get out of debt as soon as possible.
From bankruptcy and credit counseling to debt counseling, management, and debt settlement, the experts at Accredited Debt Relief are ready to assist you. Our team is trained to negotiate settlements with your creditors on your behalf for less than the full amount owed. Contact us today to learn more about how we can help you!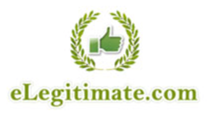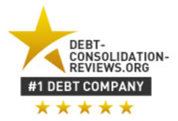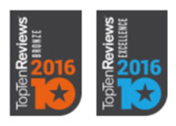 Read More
Read More
Select stars to rate your experience
Last updated: Oct. 14, 2017
179

Accredited Debt Relief Consumer Reviews and Complaints
This review is featured by Accredited Debt Relief
Original review: Aug. 13, 2017
I had over $10,000 in debt on credit cards and in two unsecured loans. I am having medical problems as well. Nobody else would talk to me. Other Debt relief companies said that it was too much and they don't loan that much money. It's either they can only loan up to $5,000 or that I don't qualify. When I called Accredited, they also told me I don't qualify for a regular loan. However, we can go through debt solutions process, and they were terrific. The enrollment process was a little bit difficult, but I would call customer service when I had a problem and they took care of it. They explained everything to me and I got through it.
I'm almost 80 years old and I had excellent credit all my life. But all of a sudden, everything went downhill. I am on a fixed income and just started going downhill because I lost part of our income when my husband passed away. The person that I first talked to and walked me through everything, was exceptional and very knowledgeable. They had a certain way to do things and I had a multiple choice of how I want to handle it. I chose one and they said that would be fine and they would handle it my way. Their quality of service is great but the cost and fees are a little bit on the expensive side. But, since it's going to get me to my goal, I would go through with it.
I've already recommended them to a couple of friends. I told them what my experience was and to contact Accredited so they would explain everything to them. I also told them that they don't pay anything upfront, they only pay when all the debts are satisfied. Accredited would take 25 percent of the balance of each loan and debt after it was satisfied. When we first got it, it would be the amount that was owed at the time they took over. Overall, Accredited Debt Relief has lifted a great weight off my shoulders.
View more
This review is featured by Accredited Debt Relief
Original review: July 13, 2017
I had some bills I was falling behind on. Before I knew it, it was piling up. So, I started Googling stuff and that's how it led me to seek the debt relief program. I went with the one that had the good review which was Accredited Debt Relief. The ADR counselor and I went over how much I owe and what bills I was paying to see what I would get approved for. We went from there once I got approved. Then he broke it down to monthly payments and the insurance. It was straightforward. He made it simple for me to understand the whole process. He was friendly, nice and elaborated on everything, so it was perfect. They combined all the debt I had into one loan payment. It was great and I'm saving money too. You can't beat the low monthly payment by more than half of what I was paying for. Now I can do things and not just pay bills. Overall, it's a good experience.
This review is featured by Accredited Debt Relief
Original review: June 10, 2017
Accredited Debt Relief has good reviews online and I like that they have multiple options. I called them and they checked to see how much debt I had. They asked how much I was paying my credit card a month right now and I told them I wanted it a little less than that. They went through the different plans and they found one that was definitely less than what I was paying. They went to their system to pull it up, make sure I could get qualified and what my rates would be. They even gave me the option to do more if I happen to get like a nice bonus. Then when I agreed to it, they followed up with signing all the forms, getting addresses and bank accounts. They called to verify my info and my income. And since then, there has just been emails.
I was impressed about the counselor being knowledgeable and them being very open. I asked questions and they were able to give me easy answers so that I can understand what was going on. The customer support has also been good. It was very easy working with them. And working with Accredited Debt Relief has allowed us to fix some things we've been putting off because we had to keep paying off credit cards and we didn't have the money for. It's definitely helping out, especially with living expenses. It also allowed for a couple more relaxing days going out and doing things to help take some stress off of us from work.
View more
This review is featured by Accredited Debt Relief
Original review: April 26, 2017
My bills were building up, so I sought the services of Accredited Debt Relief. My debt relief counselor, Matthew, was great and I felt very comfortable working with him. He was very knowledgeable and helped me out a whole lot. He knew exactly where I should go and how to help me, and guided me in the right direction. He put everything together for me so greatly that I didn't have to worry about anything. He's been on top of things, communicating with me, and making sure everything's going the right way. The customer support gave me their communication details where I could reach anyone at any time by email and phone call.
I've just started with the program and we're still working on it, but everything's been good so far and everything is falling into place. None of my creditors are calling me constantly right now, but I'm already established to be where my money is being taken out. My payment plan was the most important thing for me because I needed to make sure that I wasn't going to be backed up on any other bills. So, they worked with me and let me pick my dates. It's been a great experience with Accredited overall. Working with them has helped me not go for bankruptcy. It has also helped me to hopefully still have good credit at the end of my trying to pay my bank and my creditors.
View more
This review is featured by Accredited Debt Relief
Original review: April 11, 2017
My problem with my credit cards led me to seek Accredited Debt Relief's assistance. After visiting with ADR rep Brandon, he sounded really positive and just what I needed. He was great and went over the forms since I was e-signing on. Also, he was really sociable and ready to answer any questions I had. He was one of those people where no question was too dumb. He made sure I understood the answers and that I had a phone number to get in touch with him directly with any questions that I had.
The payment plan that ADR drew up for me was within my budget. I was able to get set-up on the date that was convenient for my payday. They were very willing to work with me on everything that I needed. We're just getting started so I haven't been with them long enough to see a great impact on my billing yet. I've made one payment and I'm still getting calls from some of my bills, which they said I would. But, everything has been really good. All in all, the experience has been great and I would recommend ADR to anybody that I know needing help.
View more
This review is featured by Accredited Debt Relief
Original review: April 8, 2017
I've registered as a diabetic and I'm doing well controlling it, but one of these days, I might have to start taking insulin. I want to make sure that I can get the medication and the help that I need to have a long life. I saw that ADR is number one on Better Business Bureau and so I thought I need somebody to help me through this. I was thinking if they're able to help me to get debts paid off in four years, it would be a real blessing.
The ADR rep Brad and I talked for quite some time. Brad tried to figure out what would be the best thing to do. I viewed the welcome checklist and went online while I was talking to him. He knew what he was talking about. He also made me feel more reassured that I'm not in this alone and that I can always find someone to talk to if I have a concern or if I do receive phone calls. He said that they work with the creditors and they try to get my debts lowered. They make arrangements and then they pay them off as I build up my payments to them. He also said that Accredited Debt Relief don't receive any payments until after creditors are taken care of.
They said that my payment would be $320 a month. And I was able to set it up where it would be out on the 1st, which is a good time for me. Brad said that he projects that it'd be within about 43 months that my debts would be paid but that things can change depending on how it goes with the creditors. I read in the paperwork that, if you do send out a little extra if you have more available after you've done something, that also helps. I just want to try to get them paid off quickly. However I'm just starting so I don't know how it's all gonna go but I have confidence that it will go nicely. I feel like Accredited Debt Relief is a reputable company and I would definitely tell people about them. I've been very impressed with all the help. I really do appreciate it. I've had several different people send me paperwork on my email. It tells you exactly what to do. I'm going to email thank yous to them as well because they helped me through things.
View more
Original review: Oct. 14, 2017
I wanted to pay off my credit cards, so I sought help from Accredited Debt Relief. I gave them information, but the quote they gave me was really high. They also said I had to cut up all my credit cards when I proceed with them. I was confused about why my bills would be the same amount, too, when I was trying to get where I can have extra money. I'd be only saving about $75, so it wasn't helping me any. Their reps were nice but the one I dealt with couldn't help me get the amount down. I also realized when I talked to someone else that I was paying a fee to them every month. So, I never signed any paperwork with Accredited Debt Relief and I chose a different company. With the other place, I'm doing something else other than debt consolidation, where I pay off the credit cards but I keep them and build my credit back up. They were cheaper, too.
Thank you, you have successfully subscribed to our newsletter!
Enjoy reading our tips and recommendations.
Unsubscribe easily whenever you want
Original review: Oct. 13, 2017
I had unpaid bills that I needed to take care of because it was messing up my credit. The Accredited Debt Relief rep was thorough and it made sense to me the way the service was presented. It was what I was looking for. The enrollment process was wonderful and everything was done over the phone. I'm paying a fixed amount every month and they do what they have to do to take care of the problem. So far, they've paid one of my creditors. I'm happy and Accredited Debt gives me relief. They did a good job and I have recommended them to some of my friends.
Original review: Oct. 12, 2017
I like what Accredited Debt Relief said on their website. They sounded like they weren't going to give me trouble since I don't like people who keep asking for the same things over and over. They tried to call me a bunch of times because I wouldn't pick up because I'm not interested in doing a welcome call. But they got through one time and let me know that they had a settlement offer from one of the creditors. We accepted it and I had to go online to formally accept it. It was a fun conversation and we did paperwork online. They were able to tell me that four of my debts didn't need to be consolidated because they were no longer being reported to the credit bureaus though the other company said that I needed to take care of them. That saved me $8,000. If people want to get the creditors off their back and don't get phone calls from them, it's best to go with Accredited Debt Relief.
Original review: Oct. 9, 2017
I'm 65 years old, I've been in debt most of my life and I'm getting tired. Part of what set us back was our payment for a new car that we had to have. My wife works in Palmdale now and we had kept on driving our poor Kia Soul into the ground running the three of us around. Nissan offered me a deal I couldn't refuse and I bought my wife a new car for our anniversary.
I was drowning and I figured being a new Christian it'd be good to go with a Christian debt relief program. I gave them a phone call and the guy said they couldn't help me but would check in with the different programs they had and would get back to me in 20-minutes. I waited for three weeks but I never heard from them. I went with Accredited Debt Relief instead and found that they were 100 times better. They took action right away and they immediately emailed me information on my options.
My wife and I did this together. I sent Accredited Debt Relief the documents and they're taking care of it. Juliana is my go-to person and she is awesome. I like her demeanor, the way she handles herself and the way she takes care of me. I'm very comfortable with her. When I had a question about an account, I looked the company up online and found that they are famous for setting up dummy accounts. They're in litigation at this time for that. All of my student loans went through the government influence from the US bank and this was a student loan for $5,000. I've never taken a student loan for $5,000 though. I caught it and I told Juliana about it. She thanked me for taking action and taking interest in helping out with it. She said that most people would just sit back and wait. But I told her that I needed relief and needed to be able to pay my bills. My student loan came to about $3,000 something with interest.
The cost for the service is $244 a month and Accredited Debt Relief split that into two payments. I've had to push those payments twice now and they've had no problem doing that for me. It was because I had to close my old bank and open up a new one but they had some technical glitch putting my wife on there. We struggled with that for three weeks and I advised my wife to open up her own account and she got both our paychecks in direct deposit. So far everything's going good and only Mobiloans is bugging me calling five times a day. But I just reject their phone calls. Accredited Debt Relief has taken a lot of pressure off my wife because she is the breadwinner in this family and I'm on disability. I've told all my friends in the gym to get a hold of Accredited Debt Relief right away if they ever need any credit debt relief.
View more
Original review: Oct. 6, 2017
I have two credit cards that have an $8,000 balance each. I wanted to get them paid down and it's hard to do that with the interest rate. I called Accredited Debt Relief, did the enrollment and it was really easy. My counselor was really nice and answered all my questions. He knew it like off the top of his head and he didn't have to really think about it. Also, their price is good. I've had a good experience with them.
How do I know I can trust these reviews about Accredited Debt Relief?
909,216 reviews on ConsumerAffairs are verified.
We require contact information to ensure our reviewers are real.
We use intelligent software that helps us maintain the integrity of reviews.
Our moderators read all reviews to verify quality and helpfulness.
For more information about reviews on ConsumerAffairs.com please visit our FAQ.
Original review: Oct. 5, 2017
Accredited's rep explained the whole process. He didn't seem too pushy and that's one thing that turns me off if companies like that are trying to push you to get into the system. He was extremely easy to work with and he was very friendly and made me feel comfortable with the entire process. It was very easy to enroll and I have recommended the company to a couple of people who have similar situations to give them a call. They had excellent customer service and I had a great experience overall.
Original review: Oct. 4, 2017
Accredited Debt Relief impressed me with their direct line contact and support services if I have questions. I sought their service as I wasn't in the position to double up payments and negotiate with all my creditors, and so far, I'm pleased with my experience. They have very good pricing and they've started working on stuff for me but there are still a couple other things I have to do with them that I haven't completed at all.
My counselor was absolutely fantastic and I was very much comfortable with him. He was very knowledgeable, courteous, and friendly. He laid out everything that I could expect and provided me with information to get in the sides where I could know more about their process. He also let me know that I'm going to hear from other people to complete everything. Accredited Debt Relief set everything up where I make one payment that's less than all the others put together, then they would handle everything from there on. Working with them has caused me less stress in worrying about late fees and all other stuff.
View more
Original review: Sept. 27, 2017
I want to get out of debt. Enrollment with Accredited Debt Relief was fine. It took around 10 minutes and the counselor was very nice and helpful. I just started a couple of weeks ago and payments will be taken out of my banking account. People should try Accredited Debt Relief.
Original review: Sept. 26, 2017
I was trying to consolidate my credit cards and I reviewed several companies. Accredited had the best ratings and first, they gave me a free consultation. The counselor was excellent and very straightforward. He showed me how things were going where and we talked about the payments and how the process worked. The process and cost were great. I was up late and worried about my credit falling, but the rep told me that unless the payments are on time, the creditors won't try to make the payments lower. I told my friend about them and that everything was perfect so I decided to go with them
Original review: Sept. 25, 2017
I was overwhelmed and trying to get rid of some of my cards. Accredited Debt Relief ran the credit, got my debt people, and came up with a number that we agreed on. I signed the contracts and set up the accounts and escrows. It was simple and easy. Plus, the rep is timely on returning the phone calls, easy to get a hold of, and I feel as comfortable as I can in the situation.
Original review: Sept. 24, 2017
We were making our payments and that's all that we were doing. There was not much money left over for groceries and it was beginning to wear us down. My husband saw Accredited Debt Relief on the internet and their enrollment process was easy and everything went well. It was straightforward and the representative did a good job of explaining things to us and made it comfortable. We only got the one debt that's got my name on and that's preferred credit. Majority of the debts are in my husband's name and he's the one that has to take the phone calls. Home Depot has called him twice. Accredited Debt Relief takes a lot of stress off of us and we've recommended them to a friend.
Original review: Sept. 22, 2017
I got in over my head with credit card so I enlisted Accredited Debt Relief's services. They discussed why I would be paying in the process. The way it works is they will be paid so much money every month and then when they get an agreement with the person that you're indebted to, they send my money to pay it off all at once. The rep that I have talked to was very friendly, helpful and informative. He told me to call him if I have any questions. I did and he talked to me right away about it. I was pleased with that. I signed the agreement over the internet and the lawyers are supposed to send me paperwork. So far, the experience has been very good.
Original review: Sept. 21, 2017
It was getting annoying having the little bills instead of having one bill. I looked to see if I can get extra lower interest rate on buying things and to get it paid off faster. So, I sought for Accredited Debt Relief's help, and they called and explained to me what steps to take. I had to go online to read the contract and see if that would fit. I figured out a smaller payment plan and they answered any question I had. Also, they explained to me how it works, that as long as I pay everything in a certain amount of time, then that's when they get their payment as included in my form. I was impressed with my counselor's quick response and ability to answer my questions. I'm comfortable working with them. So far, I had a good experience.
Original review: Sept. 20, 2017
I wanted to combine all my cards into one to get a loan and a few little things with a cheaper pay so I started looking for a company and then Accredited Debt Relief called me. The person I spoke with was helpful. I kept telling him that I thought they are going to be a company that loans money. I got about $6,000 in debt, in which he said that they could talk to credit card companies to reduce the interest.
I then ask him what if I made a deal with the credit card companies instead. He said they are not going to do that. I insisted they will, so we had to go back and forth over that because if the credit companies would make a deal with me, then I wouldn't have to deal with him. The interest would be reduced because I'm paying 29% in interest on my credit card. So I signed to ADR's service electronically and they came out with a payment plan where I will only pay $200 for 30 months to settle my debts.
View more
Original review: Sept. 20, 2017
Accredited Debt Relief called and offered help because I needed to consolidate my debts. The enrollment process was very easy. Their representative was great. His name is Robert and he listened to what I wanted to do. He then explained the different payment options and then I took the one where I can pay a little bit longer. He then told me that I could pay it off earlier if I could. There will be no penalties. The payment plan will fit in my budget. Then they sent the payment plan to me and I signed it online and sent it back to them. Overall, I feel comfortable working with them and I know I will have more money.
Original review: Sept. 19, 2017
I have loaded myself up with a great deal of debt in order to accomplish an objective immediately and I needed some supervision on how to take care of this. Accredited Debt Relief was the first one whom I talked with and they made sense. I had a pleasant experience with their debt counselor. He answered my questions and his answers were clear. He seemed reasonable and I thought that he could help me do what I needed to do. I also felt comfortable with them.
But they haven't contacted me to let me know the next steps. I'd like to be assured that we're going to be working together and that we're going to get this done. But it was a positive experience so far. They considered my debt and my income and I've agreed to pay $200 a month which was nice. They're going to withdraw it from my bank account. That brings the debt down so that I can manage it and it has taken some pressure of me. I know now how I can pay and keep my head above water.
View more
Original review: Sept. 18, 2017
My credit card bills were too high and I sought help. I got an email from Accredited and they seemed to be a very safe company to go with. Plus, enrolling was very easy. They took my information, said they would call me back within an hour and they did. They asked me for some more information and it went very quickly and smoothly. DJ, the counselor, explained the whole program and went over the contract with me. It was a good experience and I was very comfortable with him. I had a question about the credit cards that were listed on my contract. The last four numbers were in there. I called at night and left a voice message for him. He called me back first thing the next morning to handle my concerns and told me that they do that for security reasons but they had the full credit card numbers.
DJ smoothly answered any questions I had. Everything he did was excellent and he was well-versed in his position and how to explain it. Also, the consolidation was quite a comfortable number for me to pay and it was better than I expected. The cost is 5% of the debt, so it's a comparable fee for the service they're giving. Working with them gave me a little less pressure in my everyday life. It's a relief and it made me feel like I can handle my responsibilities better in the future. I would recommend Accredited to somebody else going through a financial difficulty.
View more
Original review: Sept. 17, 2017
I called Accredited to consolidate our loans to make it easier. I was shocked that the enrollment process was easy. I did a lot of signing with them and they verified with my job and everything that needed to be verified. I spoke to a nice gentleman, Elijah, and he answered all my questions in the way I understood and it was clear. He was very knowledgeable and had a good attitude. He didn't seem stressed out and I felt comfortable. The payment plan was a little lower than I expected, which is great. Elijah told me how it was going to be debited out of my account and that I should get a receipt from the creditors. Working with them made things easier and so far, I felt good about the cost. It was a cool experience. Go with Accredited Debt Relief.
Original review: Sept. 17, 2017
I had a couple of credit cards for consolidation and Accredited Debt Relief was the first one that called me. I dealt with the same representative the entire duration of enrollment. He took some information from me over the phone and then he called me back after we were approved. He also followed up with a phone call the next day. He was very friendly and honest. He explained the whole process to me and told me what I qualified for in terms of payments. So far, it's been a good experience with Accredited Debt Relief and I would recommend them.
Original review: Sept. 16, 2017
I just lost my job but being able to consolidate is good and has been a benefit. I did it once before for my father but I wanted to do it with a different company for myself so I wouldn't get them mixed up. I was really interested with Accredited Debt Relief so I went with them. I consolidated eight credits cards with them. They gave me the best monthly payment once a month. So $700 a month's the minimum, but now it's around $250 and that's a very good beneficial part that I enjoyed. We signed the documents and then I made my first payment. It took a little bit of time to hear back from the creditors though. But overall, it's been a good experience with them.
Original review: Sept. 15, 2017
I had accumulated debts and I needed less stress in my life, so I can better focus on things and use the money towards something else. I researched and everyone suggested to try Accredited Debt Relief. I submitted an application, and then Chris called and gave me a rundown of all of my options. Accredited Debt Relief was the best option for me. To enroll, I first contacted one of the advisers. The adviser looked at my account and told me everything I needed to do. After that, he told me to go to the website which was a lot easier to fill out what I needed to. After that, everything went smooth. Accredited Debt Relief takes the payments out of my account each month, which is better for me because I tend to forget things.
When I would ask my counselor questions, he would tell me the realistic view versus my fantasies and expectations. He told me about the process and how it's going to work realistically, what would be the better option, and what route should I take. He also calls me every two weeks to keep an eye on me and see how things are going with me, making sure that I'm not getting more stressed and paranoid. He's been keeping me at ease and he's doing a great job on that. I appreciate he's with me on this instead of neglecting and forgetting about me. The cost and quality of service I get are great. So far, I'm not feeling out of ease. I got an email recently saying that they got me an offer, which means it's going. Everything's perfect with Accredited Debt Relief. They're easy and fast and they made me less stressful. I recommended my mother-in-law to do this.
View more
Original review: Sept. 15, 2017
I got injured at the house and got behind the bills. I was also getting swamped in my credit cards and couldn't keep up. I went into bankruptcy one time before and I didn't want to do that this time so I wanted to consolidate my credit and pay back my creditors. I called Accredited Debt Relief and they called me back and we got enrolled. Then they wanted some information about my creditors and my job, and everything was easy. The counselor is great, on time, is really working with me, and on top of anything. She's been able to answer every time I've had a question. She told me that I can call her anytime and she calls me back within a reasonable time if I get the voicemail. She stays in contact, which is the main thing, and I feel real comfortable with her.
I had set up the payment plan to start working at the end of the month and it seems they're working a good, fair price for me. So far, everything's going okay. I didn't have to come up with any money upfront to start at least. They'd take it out at the end or in-between which is fine with me. The cost of service didn't seem too bad and it's really saving me a lot of money to help me pay off the creditors and get out of debt. One thing that Accredited Debt Relief could improve upon is cutting down on the paperwork processing. I've gone through three different steps. I called the creditor and then they called the finance company, and then the bank, to send the money to the bank. And then, I'm still waiting on a welcoming call from the consumer creditors. I would rather deal with one person directly and let them handle everything. Still, I feel better about doing the right thing with Accredited Deb Relief and I would definitely recommend the program.
View more
Original review: Sept. 14, 2017
I have six credit cards and I was getting tired of it and it was getting out of hand so I sought the services of Accredited Debt Relief to pay my debts off. I heard about them from somebody and I called and talked to a guy. I also talked to a counselor and both of them were good. A woman called me as well. They told me how to deal with the creditors and emailed a bunch of stuff, too, so that helped a lot. I've only made one payment and my other payment's tomorrow. I haven't got too many calls from the banks so it's good. Plus, I feel relieved since signing up with them.
Original review: Sept. 13, 2017
I'm not happy with my decision to use Accredited Debt Relief. It sounded like the rep would tell me one thing, and then the next thing they've taken different types of money on the account. My ADR counselor never explained to me that there would be two charges and I thought there would only be one. I haven't talked to him yet because whenever I tried to call their number, the reps would say that they don't have any way to get in contact with him unless I send him an email. I sent an email, but I'm still waiting.
I feel like the Accredited Debt Relief people have been tricky to me. Their charge has been too high for each one set of the amount in the accounts they're doing. I think I'll be paying about the same when I pay the charges from the present and the settlement so I am in no way saving some money, but it'd be probably better to set it up by myself with them. I needed to work on some kind of fixing but now I couldn't get anything. I'm dissatisfied with the experience and I wouldn't recommend anybody to Accredited Debt Relief. I'd be telling friends to try the system themselves but the company is only going to take the money. Plus, you don't get to fix your credit right away because you're waiting for the time to get the effect of the program.
View more
Original review: Sept. 12, 2017
I was heavily in debt with credit cards. Accredited Debt Relief had an A-plus rating with the Better Business Bureau and the enrollment process was wonderful. The people who I've spoken to on the phone regarding everything that we were doing have been wonderful as well. If it wasn't for them, I wouldn't have done it. It was scary but Accredited helped me a lot with everything that I wanted to know, any questions I had, and any pep talks I needed. Their customer service is amazing. They helped a lot and made it much easier to pay down my credit card. The payments that I'm making monthly is far better than what I was paying out every month. I haven't been with them for very long, but I feel a sense of relief because I'm not putting all of my money into keeping current on credit cards that weren't paying down. I'm nervous, but I'm comfortable enough to have done it.
Original review: Sept. 11, 2017
I have my college loan that I got to pay off and I also got to pay the support for my wife since we're separated. My medical insurance is finishing now, which is another thing, and my service package is over. Then I got laid off and I couldn't get a job. Even though I have disability, I haven't applied for unemployment because I want to work. All of a sudden, I got an email about Accredited Debt Relief so I checked them out.
Initially, I asked them if they were legit because they made it sound so easy. They said their job is for them to negotiate, bring down the interest then allocate my $250 for them to pay for the bills I have within a specific period of time. I have to put $250 in my banking account and every 15th, they'd take it out and they'd take care of my payments. According to them, their pay already comes from that. First they oriented me on the program. Then they sent me a package so I can see it myself and I started questioning because no matter what, these cameras today are too good. You can't tell what's false and what's not. But I've also seen them on the website and when they sent a portal where I can go into, I read their ratings and that's what led me to make the decision to sign up with them. It was a risk of only $250 and I figured if it doesn't work, I'd just tell my bank not to send them the money.
I had to make an agreement with Accredited Debt Relief for them to negotiate to see if they can bring my payments down and help me out a little bit because the interest was crazy. I also I had to try to do something so I could stay in good standing and I figured that signing up with them was the best opportunity I had. I tried a long time to take a loan but I couldn't get one since my credit is fair and I went bankrupt one-time because my wife went crazy with the card. There's a lot of documentation that I had to sign during the enrollment process and I was working with just my phone. My laptop doesn't do that. Then the printing was also a problem because unless I have somewhere to print, I would have to go pay for that.
Most of my credit is low and I have to pay my debts for when I bought my wife a ring and myself a watch, then the other one's with P.C. Richard because when I moved I had to get some money out. At the same time, I also have debts with Capital and JetBlue on Barclay's card. Then I have another with Synchrony Bank. Those were the real high bills I had and for everything else, the minimum pays I had to make were between $100 and $200. When ADR asked me what would I feel comfortable with for my payment plan, I had to do a new budget based on what I was going to get from SS which is what I was approved for because of work. From there, the $250 would be justful for me and it wouldn't be something that I couldn't make even if I didn't get a check.
The ADR representative I've been working with has been great so far. He took me step by step and when I have to call him, he picks up. But when he doesn't, he usually follows up. Lately he hasn't followed up because now I have the access to the portal. But when I needed him to be clear and advocate for somebody else that wanted some extra paper and I didn't feel comfortable sharing certain papers even though I signed consent, I would ask him and he would go himself. I feel comfortable with him. He told me also that within 60 days, the companies are going to continue to harass me through the phone and that if I pick up the calls, I should forward them to his number. Lately, all I've been doing is ignoring the phone calls.
So far, ADR's been doing what they have to be doing for me. My check would come in and it would go all in paying the bills, which is part of the fight with my wife. That if she didn't listen and kept using the card, I can't pay the bills anymore. Also, ADR is supposed to be negotiating for me and right now, I'm waiting for an update. I got to get into the portal that usually explains everything but I forgot my password. It would be better if they sent a mail once in a while or call a little quicker to say that they negotiated with a creditor. They should communicate with their clients more because it is in the middle after they get our money that we start getting doubtful because in the beginning, we saw so many papers and feel that everything's legit. Then we don't hear anything and we're suddenly not too sure.
View more
Original review: Sept. 11, 2017
I was doing some research and wanted to gather the current debt that I was in and various alternatives on how I could get myself back up and going. Accredited Debt Relief reached out to me. And the person that I spoke with on the phone was with me for a while because I was asking him various questions. He made me feel comfortable with the situation by explaining and mapping out the road I need to take to get out of the current debt I'm in. It made me feel okay with the way he's directing me to go. I felt like he had a personal interest in my future. It wasn't just him trying to sell me something. He made it seem like this is the best option for me. Plus, he told me, "If you don't like it, you could go ahead and do XY and Z, but if we do XY and Z, let me show you what are the possible outcomes." He really sounded genuine.
After the initial call, I thought about it for a day or two and then after that, I called. He explained the process to me. Initially, he just reviewed the steps again and then collected the info he needed. We agreed on an amount to be withdrawn on a monthly basis. He then explained to me the amount it's to take for my debt to be recuperated, which will depend on the circumstances and the amount I allowed to withdraw. Once we came to an agreement that I felt comfortable with, we followed the rest of the procedure. He also told me that if I feel like I could do more, I could contact him and he would help me. It helps clear my mind knowing that I would be able to get out of this debt that I'm in, and then start building on the future afterward. For the cost of the service, it's a fair trade and a really good deal. If anyone's looking for help, it won't hurt to look around.
I was a bit skeptical about it because it was weird. I didn't really understand the whole concept of how it was going to work. But the rep took the time and explained how it works to me, what the job of the negotiators is and why the creditors accept a 50% cut on the actual debt. I didn't know that stuff like that existed. If someone has a question and the person that is helping you is willing to explain the whole process, it makes you feel more comfortable with where you're putting your money to. He also explained to me the negative side of what would happen so I'm not caught off guard. It's an interesting program and it's really helpful. I would definitely recommend them.
View more
Original review: Sept. 10, 2017
My credit score was very low and I had quite a bit of debt. Accredited Debt Relief has a high rating on the Better Business Bureau, and so far, it has been great. Their rep was very informative. They asked me some questions and I answered them. They came as trustworthy so hopefully this time it'll work. I've worked with other companies and it has been hard. Their counselor was wonderful also. He explained everything to me in layman's terms. He was very straightforward about the services and the fees so I was very happy. His enthusiasm impressed me the most. He didn't make me feel like I was a failure because I have all this debt. He gave me hope that, in time, I can eliminate it and become a regular member of society again.
The only thing is that Accredited Debt Relief works with another company so it makes it a little confusing when they're reaching out to you and you don't know who they are. But, their customer support is good. I had to change my payment plan slightly and they were very open about it. They didn't give me a hassle or anything like that so I appreciated it. For me, it's the start to a journey back to freedom and going forward hopefully, I'll see some results. I would recommend them to a friend.
View more
Original review: Sept. 10, 2017
I had a lot of credit card debt and medical bills. I saw Accredited Debt Relief's ad that said something about getting a loan to put all your bills together and I went after them. The rep who came over was very nice and talked me into it. She called and wanted to get all the bills that we had turned over to collection, which were medical bills and all of our credit card debt. My interactions with their counselor were very good. I've already set the amount I'm going to pay every month and this time, they said they were going to pull it out fixed for the month. But, I'm not sure which month and that hasn't been done yet. She got a bank routing and account number and head us out to pay $100 twice a month.
The cost in relation to the quality of service was really good but I'm wondering now about it. It seemed like after we got everything done, they dropped us.They were supposed to pull out $100 fixed for the month but it wasn't pulled out so I tried to call back. I wanted to know why it wasn't pulled out because when we pay our electric bill, it won't leave enough money for her on our account. She said she'd call me tomorrow, Sunday. This seemed like a letdown now that nothing has happened.
View more
Original review: Sept. 9, 2017
I was trying to get a loan to pay off all my creditors. The monthly bills on some of them were getting way too high and got out of control. I had a minor stroke and I was doing work for my daughter but I can't do that anymore. My daughter doesn't really have a lot of money to help me out. Accredited Debt Relief got in touch with me and explained their services. I liked their terms and they were very courteous. The enrollment process was easy and they got everything in order. They walked me through the process by phone and I signed some documents on the internet. They got everything in order and made it simple for me to do what I have to do. So far, I'm happy with their service and I've made one month's payment. I have also been contacted by some of the creditors saying that Accredited Debt Relief is getting in touch with them. My next payment is this 5th of September.
Accredited Debt Relief Company Information
Company Name:

Accredited Debt Relief

Website:

www.accrediteddebtrelief.com