Accredited Debt Relief
ConsumerAffairs Accredited Brand
Accredited Debt Relief understands how stressful it can be to be in an overwhelming amount of debt. This is why at Accredited Debt Relief, we are committed to helping our customers get out of debt as soon as possible.
From bankruptcy and credit counseling to debt counseling, management, and debt settlement, the experts at Accredited Debt Relief are ready to assist you. Our team is trained to negotiate settlements with your creditors on your behalf for less than the full amount owed. Contact us today to learn more about how we can help you!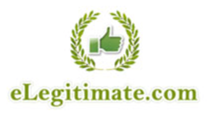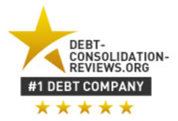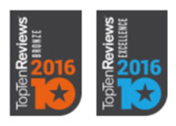 A+BBB Rating
Read More
Read More
Select stars to rate your experience
Last updated: Dec. 6, 2017
203

Accredited Debt Relief Consumer Reviews and Complaints
This review is featured by Accredited Debt Relief
Original review: Aug. 13, 2017
I had over $10,000 in debt on credit cards and in two unsecured loans. I am having medical problems as well. Nobody else would talk to me. Other Debt relief companies said that it was too much and they don't loan that much money. It's either they can only loan up to $5,000 or that I don't qualify. When I called Accredited, they also told me I don't qualify for a regular loan. However, we can go through debt solutions process, and they were terrific. The enrollment process was a little bit difficult, but I would call customer service when I had a problem and they took care of it. They explained everything to me and I got through it.
I'm almost 80 years old and I had excellent credit all my life. But all of a sudden, everything went downhill. I am on a fixed income and just started going downhill because I lost part of our income when my husband passed away. The person that I first talked to and walked me through everything, was exceptional and very knowledgeable. They had a certain way to do things and I had a multiple choice of how I want to handle it. I chose one and they said that would be fine and they would handle it my way. Their quality of service is great but the cost and fees are a little bit on the expensive side. But, since it's going to get me to my goal, I would go through with it.
I've already recommended them to a couple of friends. I told them what my experience was and to contact Accredited so they would explain everything to them. I also told them that they don't pay anything upfront, they only pay when all the debts are satisfied. Accredited would take 25 percent of the balance of each loan and debt after it was satisfied. When we first got it, it would be the amount that was owed at the time they took over. Overall, Accredited Debt Relief has lifted a great weight off my shoulders.
View more
This review is featured by Accredited Debt Relief
Original review: July 13, 2017
I had some bills I was falling behind on. Before I knew it, it was piling up. So, I started Googling stuff and that's how it led me to seek the debt relief program. I went with the one that had the good review which was Accredited Debt Relief. The ADR counselor and I went over how much I owe and what bills I was paying to see what I would get approved for. We went from there once I got approved. Then he broke it down to monthly payments and the insurance. It was straightforward. He made it simple for me to understand the whole process. He was friendly, nice and elaborated on everything, so it was perfect. They combined all the debt I had into one loan payment. It was great and I'm saving money too. You can't beat the low monthly payment by more than half of what I was paying for. Now I can do things and not just pay bills. Overall, it's a good experience.
This review is featured by Accredited Debt Relief
Original review: June 10, 2017
Accredited Debt Relief has good reviews online and I like that they have multiple options. I called them and they checked to see how much debt I had. They asked how much I was paying my credit card a month right now and I told them I wanted it a little less than that. They went through the different plans and they found one that was definitely less than what I was paying. They went to their system to pull it up, make sure I could get qualified and what my rates would be. They even gave me the option to do more if I happen to get like a nice bonus. Then when I agreed to it, they followed up with signing all the forms, getting addresses and bank accounts. They called to verify my info and my income. And since then, there has just been emails.
I was impressed about the counselor being knowledgeable and them being very open. I asked questions and they were able to give me easy answers so that I can understand what was going on. The customer support has also been good. It was very easy working with them. And working with Accredited Debt Relief has allowed us to fix some things we've been putting off because we had to keep paying off credit cards and we didn't have the money for. It's definitely helping out, especially with living expenses. It also allowed for a couple more relaxing days going out and doing things to help take some stress off of us from work.
View more
This review is featured by Accredited Debt Relief
Original review: April 26, 2017
My bills were building up, so I sought the services of Accredited Debt Relief. My debt relief counselor, Matthew, was great and I felt very comfortable working with him. He was very knowledgeable and helped me out a whole lot. He knew exactly where I should go and how to help me, and guided me in the right direction. He put everything together for me so greatly that I didn't have to worry about anything. He's been on top of things, communicating with me, and making sure everything's going the right way. The customer support gave me their communication details where I could reach anyone at any time by email and phone call.
I've just started with the program and we're still working on it, but everything's been good so far and everything is falling into place. None of my creditors are calling me constantly right now, but I'm already established to be where my money is being taken out. My payment plan was the most important thing for me because I needed to make sure that I wasn't going to be backed up on any other bills. So, they worked with me and let me pick my dates. It's been a great experience with Accredited overall. Working with them has helped me not go for bankruptcy. It has also helped me to hopefully still have good credit at the end of my trying to pay my bank and my creditors.
View more
This review is featured by Accredited Debt Relief
Original review: April 11, 2017
My problem with my credit cards led me to seek Accredited Debt Relief's assistance. After visiting with ADR rep Brandon, he sounded really positive and just what I needed. He was great and went over the forms since I was e-signing on. Also, he was really sociable and ready to answer any questions I had. He was one of those people where no question was too dumb. He made sure I understood the answers and that I had a phone number to get in touch with him directly with any questions that I had.
The payment plan that ADR drew up for me was within my budget. I was able to get set-up on the date that was convenient for my payday. They were very willing to work with me on everything that I needed. We're just getting started so I haven't been with them long enough to see a great impact on my billing yet. I've made one payment and I'm still getting calls from some of my bills, which they said I would. But, everything has been really good. All in all, the experience has been great and I would recommend ADR to anybody that I know needing help.
View more
This review is featured by Accredited Debt Relief
Original review: April 8, 2017
I've registered as a diabetic and I'm doing well controlling it, but one of these days, I might have to start taking insulin. I want to make sure that I can get the medication and the help that I need to have a long life. I saw that ADR is number one on Better Business Bureau and so I thought I need somebody to help me through this. I was thinking if they're able to help me to get debts paid off in four years, it would be a real blessing.
The ADR rep Brad and I talked for quite some time. Brad tried to figure out what would be the best thing to do. I viewed the welcome checklist and went online while I was talking to him. He knew what he was talking about. He also made me feel more reassured that I'm not in this alone and that I can always find someone to talk to if I have a concern or if I do receive phone calls. He said that they work with the creditors and they try to get my debts lowered. They make arrangements and then they pay them off as I build up my payments to them. He also said that Accredited Debt Relief don't receive any payments until after creditors are taken care of.
They said that my payment would be $320 a month. And I was able to set it up where it would be out on the 1st, which is a good time for me. Brad said that he projects that it'd be within about 43 months that my debts would be paid but that things can change depending on how it goes with the creditors. I read in the paperwork that, if you do send out a little extra if you have more available after you've done something, that also helps. I just want to try to get them paid off quickly. However I'm just starting so I don't know how it's all gonna go but I have confidence that it will go nicely. I feel like Accredited Debt Relief is a reputable company and I would definitely tell people about them. I've been very impressed with all the help. I really do appreciate it. I've had several different people send me paperwork on my email. It tells you exactly what to do. I'm going to email thank yous to them as well because they helped me through things.
View more
Original review: Dec. 5, 2017
I had a little bit of debt to take care of so I sought the help of Accredited Debt Relief. We just started with their program and my experience has been good so far. The enrollment process was okay and the counselors have provided enough guidance. I'm expecting the whole process to take a couple of months so we got a long way to go.
Thank you, you have successfully subscribed to our newsletter!
Enjoy reading our tips and recommendations.
Unsubscribe easily whenever you want
Original review: Dec. 4, 2017
I was $16,000 in credit card debt so I looked online for debt relief companies and saw that Accredited Debt Relief had good reviews online and decided to go with them. Their enrollment process was very easy and their rep was very friendly and very helpful. He even offered to be with me for the whole process. The payment plan was very reasonable, though my job situation is going to change, so I may have to reduce it.
Original review: Dec. 3, 2017
Debt and getting big of a payment was too much for me. I wasn't working at the time and needed help till I get the bill lower. I read about Accredited Debt Relief and they were the best out of other debt relief companies. When I enrolled, I gave them out my bank information, social and fill out a bunch of paperwork. The enrolment took a couple of hours and it's very quick. The lady helped me and she was pretty good. I just started the program last month and seen changes with the payments. I have extra money so I saved and they helped me a lot.
Original review: Dec. 2, 2017
I've been out of work since April and I couldn't get my bills paid. I talked with Accredited Debt Relief over the phone and I found them to be very nice and willing to help so I got their services. I couldn't ask for a nicer company to deal with. I would recommended them to anyone that they can help.
Original review: Dec. 1, 2017
Accredited Debt Relief is a very good company that helps people get out of their debt and I would recommend them. My soon-to-be daughter-in-law went through them and she also said that they're a great company. I started with Accredited Debt Relief not even a month ago because I wanted to combine all credits into one payment and get it done. And I don't want to do any more credit. The set up was very easy and they did a good job. I got my welcome packet and have read through that. They have very nice and polite reps who listened to every word I said. I spoke to different people on the phone and the service is good so far. My first payment will be taken out this month and I'm satisfied with them right now.
How do I know I can trust these reviews about Accredited Debt Relief?
959,471 reviews on ConsumerAffairs are verified.
We require contact information to ensure our reviewers are real.
We use intelligent software that helps us maintain the integrity of reviews.
Our moderators read all reviews to verify quality and helpfulness.
For more information about reviews on ConsumerAffairs.com please visit our FAQ.
Original review: Nov. 30, 2017
I have some stuff in collections that have been there for a few years now. I wanted to address them and come up with a game plan where I can pay them all instead of just paying one. I thought that it's best if a professional organization would help me out since it's not fair to pay the whole amount because it's accrued so much interest. I called Accredited Debt Relief to get information on what they could do for me but I wasn't really planning on starting. But then I spoke with their rep and I really liked the way she communicated their services and how it is going to be handled so I went with them. Has she not handled it the way she did, I would have put it off for another year. Now, I have an option to let the process work for me instead of being stressed.
The enrolment process was really quick and smooth. The rep explained what I needed to do. The counselor lets me know that she had to pull my credit and that she had to speak with some other department within the company about the credit review. Then she got back to me in the time that she said she would and we discussed what the company had decided that was needed to be done. We mapped out the course of accomplishing my debt and we finished the process that she had to finalize. I agreed and then she let me know that the company that would be handling my case was a different company, which was Freedom Debt Relief and that they would be the point of contact for certain parts of the ongoing process. If I ever needed to get in touch with her again, she gave me the information to get in touch with her.
She didn't sound like she was condescending and I didn't feel like I was being judged. She has the "I'm here to help" attitude, which was what I needed. She also focused on my budget, which I liked. She listened to me when I told her what I could afford and the range of my monthly payment. She collaborated with the underwriting department and came out with a time and payment that I felt was reasonable. She checks up and is still giving me another point of contact. I don't have just to rely on Freedom Debt Relief's customer service, the company that I'd be dealing with from this point now since she's keeping a relationship going. She also let me know when I was done with the smaller debt, and that there was a program that can help with my student loans too which are out of control. She kept me focused on getting started with my goal being debt-free. She did an exceptional job
View more
Original review: Nov. 29, 2017
I was getting a little overwhelmed and needed some help. Accredited Debt Relief happened to call on the day that I needed them. Jason was my rep and he gave me all the insights and all the what-fors. They gave me a bunch of papers that they wanted me to send over to Century which I did. I assume that they are on their way to talking with several of my creditors. They also have a website that I have access to. Everything that they've done so far has been great and I'm pleased. I don't have any complaints and I am a complainer. I was raised that you pay your bills. And that's why I decided to go this way instead of bankruptcy. I believe that the true test of a man's character is his word so I expect Accredited Debt to do what they say they're going to do. And I'll do what I say I'm going to do and where that point meets, we'll both be happy.
Original review: Nov. 28, 2017
I'm working with Accredited Debt Relief to get rid of the debt I have and I chose them because of the rate they were going at. I talked to their rep, Eddie, about the debt I had so it'd be off my credit report and he told me that he'd get me off that debt within 24 months. They would take everything off real quick and help me out a lot to improve my credit. We worked on the payment plan to see how much I could afford to do. I'm paying $200 a month and this is the first month. I'm happy with the cost considering the quality of their service.
Original review: Nov. 27, 2017
I went with Accredited Debt Relief for debt consolidation because of their reviews. We spoke over the phone, they took my information, and sent me some paperwork via email that I needed to sign and return. My counselor was great and very helpful. My payment is going to be withdrawn out of my account bi-weekly.
Original review: Nov. 26, 2017
I wanted to fix my credit and resolve some of my debt before anything went any further. I saw an email and told myself that I should at least try something. Accredited Debt Relief was the best one to suit my problem when I gave them the information so I signed up. I spoke to a few different people from their lawyer's group who will be deciding if I need such services. Then, I signed the agreement and sent it back over. We scheduled a date for automatic payment twice per month. They made me feel confident in what I was doing. The cost was pretty reasonable and I can afford it with my work. When they started working on my credit score, they texted me about a few debts I have and how to go about them. They kept me up to date to do everything. Accredited Debt Relief is very consistent and amazing and I have already recommended them to my mom.
Original review: Nov. 25, 2017
I got two little babies and I'm trying to buy a house, but the bills kept mounting even after paying the minimum payment. Accredited Debt Relief was the only one willing to work with me. I called and they gave me a few options. I talked to their rep Tom and I like him. He's the one who got me to agree with everything, he helped me understand and was very nice with me. All the while our interaction was perfect. The counselor told me to be straightforward with him with how I got into this, what I want to do and what I see myself doing. He told me I was in bad shape, didn't beat around the bush and told me what I needed to do to get out of it. Accredited Debt Relief carefully picked the easiest plan for me, which is something I can afford. They got all three of my credit cards and gave me a number I can pay a month for all those three put together, so that was perfect for me. Right now, I feel a relief and I'm ready to move my family with no troubles.
Original review: Nov. 24, 2017
I needed to gather up some bills and get them paid off. Accredited seemed to be able to cover the bills that I needed covered and get me the lowest monthly payment so I signed up with them. However, I feel that I was misled a little bit about their service. I thought I was getting approved for an actual loan to pay off those bills myself then pay them back at a monthly payment, but it turned out that that's not the case. After I'd already signed everything and they showed me a bunch of stuff, that's where they explained things a bit clearer. But they should've been a little clearer off the very beginning on whether or not I was getting an actual loan to pay off my debt or they're just going to be helping me to micromanage the bill to pay my debt month by month. Other than that, I'm quite happy with my experience with Accredited.
Original review: Nov. 23, 2017
I had a debt left and my credit cards were out of control, like five zero amount. Going through the enrollment process wasn't too difficult. I talked to one guy and then there's somebody else. We then went over the credit report and the payment. Their reps were all helpful. They answered all my questions and gave options too. My first payment is going to be at the end of the month and it's definitely going to help because the payments that I was paying my credit card was a lot more than what I'm going to pay them. So still, it's a lot more manageable. Overall, I'm very happy with Accredited Debt Relief.
Original review: Nov. 22, 2017
I called up Accredited Debt Relief, talked to their rep, and set everything up. Sam, my counselor, explained everything and made it all work. He's really nice. He understood that some people don't understand the law of finances, but he made it pretty easy. The payment plan is pretty good. Accredited set up for the third and I made my first payment. It's a lot cheaper than paying for credit card companies. I'm able to save a little bit money so I can pay more in and hopefully get the credit paid off in two years instead of four. As long as everything works out, then Accredited is definitely worth it.
Original review: Nov. 21, 2017
I just started with Accredited Debt Relief to get my credit down. It was the first company I saw and I've been with them for a couple of weeks.
Original review: Nov. 20, 2017
I had a type of an epileptic seizure and it changed my ability to work and do what I was doing. I was concerned about being able to make all of my payments and I only have focused security. But I can do other things. I work with people doing a state sale, things that were physical and don't demand a whole lot of good memory because my short-term memory gets a little weird, but not always. I'm not getting better and I have a maid that's taking care of things. But focused security wasn't enough. I was living with my children and it's not even that effective. I moved back to Texas and I noticed that it was even harder here to get things handled so I tried debt relief and Accredited looked like the most integrous so I chose them.
I was searching online and at first, they were called Accredited then they were called something else. The names were different but the companies were the same, which was a little confusing to me. If they hadn't had such good reviews, I would have picked another company because I questioned why they changed their name to something else and nobody was able to answer that question. Other than that, I had a stellar experience with them. They're courteous, thorough and seemed very honest.
Accredited worked with me on something that I could actually live with and still discharge my debt within a two-year period so I was very happy. I just started the program and this is my first month. I feel some relief on having a program that has integrity. I don't tend to just walk off and not pay my debt and their program made me able to do it in a way that makes sense and it's the best way I could find after I did my research.
View more
Original review: Nov. 18, 2017
The guy that I talked with from Accredited Debt Relief, Matt, did a good job explaining and making me comfortable with the process. I was impressed with his ability in making the process really understandable. He did a great job and made me feel like I could really talk to him and bring my questions to him. We started the process and I started adding money to the escrow account, and Accredited Debt Relief notified the credit card companies that they would be handling the negotiations with them.
I'm pretty confident that they are taking care of negotiating a lower rate for me and negotiating down the total amount, which hopefully, is going to save me some money. The only thing is I have to get help signing in and finding the "Change Username" portion of their website. I haven't figured out how to change my username and it has limited my ability to navigate and my willingness to go in. I'd like to check on how they report on the process and what they've accomplished.
View more
Original review: Nov. 17, 2017
We went online and read up on Accredited Debt Relief. We were happy with what we read so we chose them over other companies. We reached out to them for consolidation because of too much debt in credit cards and they pretty much did the enrollment process for us. The counselors that we talked to were very good and the cost of their service is very accurate and very fair. We're getting all the help that we need through them and so far, it's been great. We're very satisfied.
Original review: Nov. 14, 2017
Accredited Debt Relief seemed like a better option to me. They didn't float around the truth and instead, they came around and said how things are going to work. As soon as they got me set up, it relieved a lot of stress. They got me down with a low payment, which they pull out of my account twice a month, and it helped me out. It's nice being able to contact the same person any time I got an issue or a question. He usually calls on the same day as long as I don't call too late. Working with Accredited Debt Relief made everything so much easier to do, and everything has been working out pretty good.
Original review: Nov. 13, 2017
I was having a difficult time paying all of my bills and felt that Accredited Debt Relief could help me better than anyone else. I have learned that there were many facets of things they did to help a person and they had somebody available to check questions. If I needed to talk to somebody, they were there to help me. I got lots of help with customer service, but at first, I had a one on one with a counselor I could talk to directly. I got in a panic one time and she was there to tell me that there was no need to panic and she let me know what was going on. She was great.
The enrollment went very well and it wasn't long because things were sent electronically and I was able to sign electronically too. When I had a question, I asked my counselor. She started out with helping me do some forms and explained them to me before I signed anything. She made sure I understood everything clearly and I loved that. That was wonderful. Sometimes in my life, I feel like there's somebody out there that cares with Accredited Debt. I was perfectly surprised because they have gone above and beyond what a company would do to help and I'm happy with them. I would share my experience with anybody who's struggling and tell them, "I have somebody who could help you, and they'll be there for you. They'll treat you like you're their best friend."
View more
Original review: Nov. 12, 2017
I just joined them Accredited Debt Relief and the enrollment process was very easy. I filled out some stuff online then they called me and asked me the right questions. The guy that I talked to was very professional and didn't give me this big old sales spiel. With Accredited Debt, I felt that some stress was lifted off of me. I would recommend them to my friends.
Original review: Oct. 16, 2017
The reps of Accredited Debt Relief treated me well and the customer support I received was good. The cost in relation to the quality of their service was all right.
Original review: Oct. 15, 2017
I just started with Accredited Debt Relief, and they're very easy to work with. They have a good track record and their clients seemed to be pretty happy. I wanted to get away from too much debt over my head and get my life back. It was really easy to set up with them and they worked well within my budget. Their counselor was good. He explained everything and answered the questions that I asked.
Original review: Oct. 14, 2017
I wanted to pay off my credit cards, so I sought help from Accredited Debt Relief. I gave them information, but the quote they gave me was really high. They also said I had to cut up all my credit cards when I proceed with them. I was confused about why my bills would be the same amount, too, when I was trying to get where I can have extra money. I'd be only saving about $75, so it wasn't helping me any. Their reps were nice but the one I dealt with couldn't help me get the amount down. I also realized when I talked to someone else that I was paying a fee to them every month. So, I never signed any paperwork with Accredited Debt Relief and I chose a different company. With the other place, I'm doing something else other than debt consolidation, where I pay off the credit cards but I keep them and build my credit back up. They were cheaper, too.
Original review: Oct. 13, 2017
I had unpaid bills that I needed to take care of because it was messing up my credit. The Accredited Debt Relief rep was thorough and it made sense to me the way the service was presented. It was what I was looking for. The enrollment process was wonderful and everything was done over the phone. I'm paying a fixed amount every month and they do what they have to do to take care of the problem. So far, they've paid one of my creditors. I'm happy and Accredited Debt gives me relief. They did a good job and I have recommended them to some of my friends.
Original review: Oct. 12, 2017
I like what Accredited Debt Relief said on their website. They sounded like they weren't going to give me trouble since I don't like people who keep asking for the same things over and over. They tried to call me a bunch of times because I wouldn't pick up because I'm not interested in doing a welcome call. But they got through one time and let me know that they had a settlement offer from one of the creditors. We accepted it and I had to go online to formally accept it. It was a fun conversation and we did paperwork online. They were able to tell me that four of my debts didn't need to be consolidated because they were no longer being reported to the credit bureaus though the other company said that I needed to take care of them. That saved me $8,000. If people want to get the creditors off their back and don't get phone calls from them, it's best to go with Accredited Debt Relief.
Original review: Oct. 9, 2017
I'm 65 years old, I've been in debt most of my life and I'm getting tired. Part of what set us back was our payment for a new car that we had to have. My wife works in Palmdale now and we had kept on driving our poor Kia Soul into the ground running the three of us around. Nissan offered me a deal I couldn't refuse and I bought my wife a new car for our anniversary.
I was drowning and I figured being a new Christian it'd be good to go with a Christian debt relief program. I gave them a phone call and the guy said they couldn't help me but would check in with the different programs they had and would get back to me in 20-minutes. I waited for three weeks but I never heard from them. I went with Accredited Debt Relief instead and found that they were 100 times better. They took action right away and they immediately emailed me information on my options.
My wife and I did this together. I sent Accredited Debt Relief the documents and they're taking care of it. Juliana is my go-to person and she is awesome. I like her demeanor, the way she handles herself and the way she takes care of me. I'm very comfortable with her. When I had a question about an account, I looked the company up online and found that they are famous for setting up dummy accounts. They're in litigation at this time for that. All of my student loans went through the government influence from the US bank and this was a student loan for $5,000. I've never taken a student loan for $5,000 though. I caught it and I told Juliana about it. She thanked me for taking action and taking interest in helping out with it. She said that most people would just sit back and wait. But I told her that I needed relief and needed to be able to pay my bills. My student loan came to about $3,000 something with interest.
The cost for the service is $244 a month and Accredited Debt Relief split that into two payments. I've had to push those payments twice now and they've had no problem doing that for me. It was because I had to close my old bank and open up a new one but they had some technical glitch putting my wife on there. We struggled with that for three weeks and I advised my wife to open up her own account and she got both our paychecks in direct deposit. So far everything's going good and only Mobiloans is bugging me calling five times a day. But I just reject their phone calls. Accredited Debt Relief has taken a lot of pressure off my wife because she is the breadwinner in this family and I'm on disability. I've told all my friends in the gym to get a hold of Accredited Debt Relief right away if they ever need any credit debt relief.
View more
Original review: Oct. 6, 2017
I have two credit cards that have an $8,000 balance each. I wanted to get them paid down and it's hard to do that with the interest rate. I called Accredited Debt Relief, did the enrollment and it was really easy. My counselor was really nice and answered all my questions. He knew it like off the top of his head and he didn't have to really think about it. Also, their price is good. I've had a good experience with them.
Original review: Oct. 5, 2017
Accredited's rep explained the whole process. He didn't seem too pushy and that's one thing that turns me off if companies like that are trying to push you to get into the system. He was extremely easy to work with and he was very friendly and made me feel comfortable with the entire process. It was very easy to enroll and I have recommended the company to a couple of people who have similar situations to give them a call. They had excellent customer service and I had a great experience overall.
Original review: Oct. 4, 2017
Accredited Debt Relief impressed me with their direct line contact and support services if I have questions. I sought their service as I wasn't in the position to double up payments and negotiate with all my creditors, and so far, I'm pleased with my experience. They have very good pricing and they've started working on stuff for me but there are still a couple other things I have to do with them that I haven't completed at all.
My counselor was absolutely fantastic and I was very much comfortable with him. He was very knowledgeable, courteous, and friendly. He laid out everything that I could expect and provided me with information to get in the sides where I could know more about their process. He also let me know that I'm going to hear from other people to complete everything. Accredited Debt Relief set everything up where I make one payment that's less than all the others put together, then they would handle everything from there on. Working with them has caused me less stress in worrying about late fees and all other stuff.
View more
Accredited Debt Relief Company Information
Company Name:

Accredited Debt Relief

Website:

www.accrediteddebtrelief.com