Luxottica Group/RayBan
Milan, Italy
Consumer Complaints and Reviews

First of all I'm reviewing my experience because I saw a lot of bad reviews about this company, so I have to tell my story. The only problem I had was every time I called I had to wait almost an hour for someone to answer, but as soon as an assistant picks up the phone, they are polite and super professional. I had a pair of Prada sunglasses which I bought a year ago or so, one of the metal studs fell off and they were horrible because it was right above the eye, so I made a complaint through the portal, uploaded the photos and the next day I received an email saying that they were covered by warranty and that I could choose another model free of charge.
The first two models I chose weren't available and I ended up getting the most expensive sunglasses they had. The experience was already good because I was getting a new pair of sunglasses. The problem was that I was going to move to a new country and I had less than 5 days to send the damaged pair and receive the new one. I paid $20 so that my damaged pair of sunglasses were received the next day and called the company asking if they could send it fast. After 2 days I got my new pair of sunglasses. The process took not even a week! I'm very pleased and couldn't be happier with the customer service!!!

My brand new Ray Ban sunglasses snapped. After jumping through all of the hoops required to have them repaired under the warranty (designed, it seems, to try to keep people from even bothering), I finally sent them in. I got an email saying it would cost me almost $40. I told them no, so they sent them back. I went to a local repair shop and they fixed them in 30 seconds for free. The shop actually has a sign on their door saying they refuse to change the lenses for Ray Bans because the frames snap too easily. Luxottica is a rip off.

I am writing this after going through a really bad experience buying RayBan sunglasses through a Sunglass Hut at (18 West Lightcap Rd #1035, Pottstown, PA 19464). In May 2017, I broke my glasses and visited a nearby Sunglass Hut store in Texas for replacement. She asked me for a receipt so that she can check if I am eligible for 50% off on any new glass purchase because I am already a Rayban customer.
Since I didn't have a receipt, I called the (18 West Lightcap Rd #1035, Pottstown, PA 19464) store requesting for a receipt. In here, the store manager pulled up my information using my last name and told me that I was not eligible for any offers at this time since the warranty on the glasses expired and asked me to prove that I am their customer. I told that I still have the card used for purchase if that can help prove it but she was rude in answering back that she didn't have time to discuss this matter more since she is super busy.
As per the Rayban customer site, the warranty shows that warranty exists for 2 years and I am pretty sure that I purchased this glass in 2015 August and still should be in warranty. The manager in the store is not ready to cooperate issuing me duplicate receipt and challenging me back that I have to prove her that I am her customer in this store where I purchased the glasses. I can do that using my credit card used. Is there anything I can do to get help and support on my case.

Spring hinge on my prescription glasses temple arm came un-soldered when opening. This is my second pair of Versace that this has happened to. Both glasses were cared for and were just over a year old when it happened. I first went into Lenscrafters who told me that I needed to speak with Versace for any warranty claims. I asked if they meant Luxottica and got a blank stares back as if I was speaking a foreign language and reconfirmed I needed to speak with Versace, and provided me with the model numbers I would need for my glasses. Ironically after reaching out to Versace, they recommended I contact Lenscrafters.
I did a quick search online and found the Luxottica express claim website. I was excited to see a response within 2 days in my junk inbox. Sadly the response was they were unable to read the code on my glasses and said I would need to send them the original receipt. I quickly responded back letting them know I did no longer had a copy, however here is the model number and information I was provided at the store (even though this information was also provided during my original submission).
7 days went by and I hadn't received a response back so thought I'd try reaching out via phone. It took 44 minutes of waiting on hold for a rep to answer. After asking her for my claim status, she confirmed my information and said that the claim was denied due to accidental damage - with a date that was 1 day prior to the original email I had received requesting the proof of purchase. WHAT? After further discussion, she then went on to say my claim was denied due to quality of images and that I would need to send my glasses into them for inspection. Seeing as these are my only prescription glasses, I told her that wouldn't be an option for me.
She was able to provide me with a new option that allowed me to re-send a few images over to her via email - which were then forwarded to another department. I'm still waiting to see what the response after submitting new photos. No answer yet. Clearly the reps are trained on providing lies to the customer in order to push for mail-in support. After reading other responses, it appears that they make you pay a high shipping fee and place your card on file so that you're charged 50% MSPR if the glasses aren't covered - which I'm assuming is a rare occurrence. CRIMINAL.

I've worn nothing but Oakley Half Wire sunglasses for ~ 20 years. I recently (4/9/17/) had the ear stem fall off mine, and felt that based on multiple previous interactions with Oakley that I'd readily be able to get them repaired. Boy, was I mistaken. Over a month later, and Luxottica still has not responded to tell me where to send them and their procedure for non-warranty repair. I've submitted at least 5 emails via their website, and each is auto-acknowledged, stating I'd hear back from them in 2-4 business days. This is undoubtedly a non-warranty repair (Which I have advised them repeatedly), and I'm more than happy to pay for the repair. If Only. Sadly, a great company (Oakley) is now completely off my list for any future purchases. And that includes prescription frames. Avoid like the plague.
How do I know I can trust these reviews about Luxottica Group?
788,323 reviews on ConsumerAffairs are verified.
We require contact information to ensure our reviewers are real.
We use intelligent software that helps us maintain the integrity of reviews.
Our moderators read all reviews to verify quality and helpfulness.
For more information about reviews on ConsumerAffairs.com please visit our FAQ.

Well let me tell you that reading some of the other reviews of "Lux-not-ica", I am not surprised a bit! Between myself and my husband, we must own at least 15 pairs of Luxottica sunglasses, and I own one prescription pair. About three years ago I bought a pair of prescription Tory Burch glasses from Pearl Vision to the tune of $400.00 total. Last year one of the little gold emblems fell off of the side (Bad glue surely). Last week the other one fell off (It must have been too windy in my house).
I called Luxottica, which was a joke because they gave me two days worth of double talk that they manufacture the glasses but they don't have the parts. Huh? Ok, you make them but you don't have the parts - So who has the parts? Oh well we don't have them to give to you. Huh? Why can't you give them to me? Because we can't. Why? That would be a whole new pair of glasses. Oh, I just need the two little gold parts on the side, do you still make this pair of glasses? Yes, we make them. Oh, so someone takes the parts and assembles them right? Yeah. Ok so get two of the PARTS that YOU make, and for ** sakes give them to me!!! Um ma'am we can't do that... Uggggh I think I just died of frustration???

I placed an order of Ray-Ban sunglasses for 6 pairs of RayBan sunglasses on 5 April 2017. My account was charged immediately, but as of today, 2 May 2017... I still have not received my sunglasses. I have emailed the company several times, but they NEVER RESPOND!!! When placing, they have a policy that they clearly DO NOT honor because it stipulates that the order will be delivered within 7-10 business days. To this date, I have not heard from the company despite several emails being sent. I'm taking a leap of faith by contacting Customer Affairs, could you please resolve this issue, please! ASAP!!! Regards, Unhappy customer.

Have a RayBan for 1 year, notice the glass is peeling with white objects. Took my sunglass to Macy's, they said take it to RayBan. RayBan does not answer or warranty my sunglass. RayBan company is cheating consumers with such a expensive price. RayBan sunglasses should be $20.00. It does not have quality. They are fooling people to make money. Buy anything but RayBan. Fake warranty, false advertising.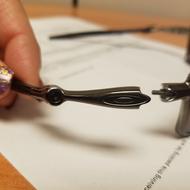 I have been working on getting a pair of glasses replaced under warranty since December 28th, 2016; today is April 21st, 2017. They accepted the warranty claim in California, moved to Georgia, lost my claim. Re-established the claim but didn't put the claim through to actually send the glasses. A company that charges $400 for an item should have a higher quality of service. The staff is not very knowledgeable on how to process claims from start to finish; there have been 2 different times in this process where it just STOPPED and nobody reached out.
I was given e-mail addresses so I could reach out, with a promise that they would be in contact and didn't ever hear back from anyone. I have been calling back consistently because $400 is not something I'm going to give up on easily. I have been told TIME AND TIME AGAIN that this process only takes 2 weeks... well I'm going on 4 months now and I will NEVER buy another pair of sunglasses that has Luxottica Group for warranty fulfillment. This experience has been UNACCEPTABLE, EXCESSIVE, RIDICULOUS. WORST CUSTOMER SERVICE EXPERIENCE EVER.

Submitted an email with 6 pictures of my Ray Ban Sunglasses to online Luxottica. Received an email response the NEXT day. Called the number on the email, selected replacement glasses and I was told that in "7-10 days" my glasses would arrive. To my surprise the glasses came within the 7-day timeframe, as promised! Contrary to popular belief... My experience leads me to believe that Luxottica, just might be a really good business that stands by their promise and honors their warranty Guarantee. I actually never expected any resolution, as all reviews were quite dismal. I am pleasantly surprised and my faith in Luxottica is renewed.


Warranty service is really bad for this company and they do not care about clients. Ray-Ban states that its sunglasses has a warranty for 2 years from the time of purchase. Under warranty period, my Ray-Ban sunglasses crack in one of the lenses without any reason. Because calling the 1-800 is a nightmare, I used the web form with photos to claim for the cracked lens on the sunglasses, and the response was that it was not due to a manufacturer's defect. I called again (and after waiting long time in the phone line) telling them this should be a manufacturer defect, but they just say NO without any reasonable explanation. I talked to a supervisor, called Danielle or something similar, because she did not want to give any employee identification, and after complaining she told me that I could pay the shipping and they could review the sunglasses but they will not give me any time frame for the inspection.
Is unbelievable that I also should have to pay for the shipping, for a manufacturer problem. I will NEVER buy again from this company again and want to warn other consumers of the poor experience buying Ray-Ban sunglasses. LUXOTTICA is a company that does not care about the warranty offered. They just offered me a discount to buy new sunglasses, but they did not stand for the warranty repairing my cracked sunglasses.

Please If you want to buy from this store this is the time for you not to do it. I placed an order on Nov 26th and I was told that the order was going to get to my delivery address on Dec 3rd. Passed 1 week without me receiving a tracking number, that's when I decided to call customer service or let me say awful customer service or non existing customer service. I was on hold several times for more than 20 minutes. I know that I could being more time but I always hung up because I got bored and need to do some other things. They charged by credit card, as they always said that they were busy with other customers due to the holiday season. It is not understandable that if a company like this knows that they get really busy for this time of the year they don't get prepared to solve the "many" orders they will be expecting.
I had to wait several days on hold. I got to talk with 2 representatives that told me that my money was going to be back on my card (since it was never charged, they only placed a hold on that amount) in the next 5 business days. On Dec 14th I got charged and I got a confirmation from my bank. This day I decided to call again RayBan and I got an Agent (her). I honestly was already pissed, I needed a confirmation that the money was never charged. The agent said that they will send me a screenshot and I told her that I will wait in the line. Guess what? SHE decided to HUNG UP ON ME. This is ridiculous taking in consideration that previously I've been on hold for so long and I am calling for a really valid reason. Please don't buy here or at least in their website. Save yourself from buying stress.

Wow. So, you spend nearly $1,000.00 on a pair of Ray Ban prescription eye glasses, and I'm going to share a brief story on how poorly that they treat you. I have spent 2-3 days now, leaving these call back, in the queue Ray Ban customer services "we will phone you back" calls (waste of time). Now, a live human voice to wrangle over getting a simple replacement defective eye glasses CASE that will continue to protect such highly priced glasses! That is all we had wanted from them. It looks like we'll be getting one, finally. Be prepared for a 'fight' thought. They have no reference system numbers or adequate record keeping. So be forewarned on repeating yourself like a "Parrot" does. Oh, might I add that this is a one-time courtesy and out of the goodness of their hearts! No more Ray Ban brand for us. Not with that lousy brand of customer service. Nah... Buh bye Ray Ban!

Customer care and warranty service is non-existent for this company. Ray-Ban states that its sunglasses are under warranty for 2 years from the time of purchase. In less than a year, my son's sunglasses developed a straight-line crack in one of the lenses. The sunglasses were received in December 2015, worn for 1 month, then placed in its case and stored in a safe place in our house while my son was away at college. In June when he returned, he found that there was a straight-line crack in one of the lenses.
We used the web form digital image process to send in a picture of the cracked lens on the sunglasses, and the response was that it was not due to a manufacturer's defect. We subsequently tried to call the customer care number 1-800-343-5594 and were never able to get through to a customer service rep even when we were on hold for over 40 minutes. We tried calling multiple times in the morning and in the evening, and still no success in getting through. When calling the sales line, a sales rep picks up immediately, but said they could not help with customer service. This is very poor customer service! I will NEVER buy from this company again and want to warn other consumers of the poor experience.

WOW! Talk about poor customer service. I waited and waited on the phone for somebody to answer. Finally! After 83 minutes, I STILL DID NOT GET AN ANSWER, so I hung up. Their website says they are open but obviously they are not. There is no online form to make orders (which actually would save them and our time on the phone). What a waste. I don't think I will be purchasing ANYTHING in Luxottica brands they support. Going to Oakleys.

When you pay a lottt of money on a pair of sunglasses, you really ought get a case they fit in! I can't give them as a present because the case is so dodgy, and RayBan support is, welllll not good. Let's just say, I don't want to hear "we can't help you", "try this link". They don't fit in the box case you made for them. Disgraceful!

I started contacting Luxottica back in May. The amount of hours and days I've spent waiting on hold is exacerbating. This has got to be the worst company to deal with. I needed to replace the lenses on my Ray-Bans. It took 5 months to finally speak to someone and order the lenses. I receive an email offering a 40% discount and again I cannot speak to a rep. I was in hold for 1 hour one day. Not to mention the other days I've spent trying to redeem the offer. I am done with this company. The worst. Don't do business with them. You'll be sorry.

My principal issue was pricing. At Sterling Optical in the Ithaca Mall at Ithaca, NY, I had a salesperson attempt to bill me $302.33 for a blue mirror-coated pair of Ray-Ban Aviators. It was explained to me that Luxottica prices these items into her market and there was nothing that she could do. This is grossly insulting. I've been wearing Ray-Bans for forty years. I had bought a pair of the same sunglasses in this very shop only three years ago at about half this price, and I can still get them all over the market at far, far less than $200. I had a local shop set me up with a pair of Charmants in G-15 with blue mirror-coat and titanium frames for one hundred dollars, flat. I'm thrilled. *Forty years* of Ray-Bans. Do you understand? Ray-Ban/Luxottica: you're fired. That's how powerful I am. I can haul-off and fire entire global corporations. I just did.

I've been a life long customer of Ray-Ban (like most other name brand glasses they are owned by Luxottica), having spend thousands of USD on their sunglasses. Over the past few years I've experienced repeated issues with same coming apart (screws falling out) but managed to repair same with screws from older glasses. My latest purchase (about 1 year old) lost the screw which hold the glass in place. I approached Ray-Ban who send me to Luxottica and they advised they no longer offered repair of same, so they would trash the glasses forwarded (2 pair - the other pair needed a screw to hold the ear piece in place) and I was welcome to purchase a new pair which they may discount.
Find it incredibly poor that a luxury brand like Ray-Ban and a huge group like Luxottica, can afford to spend 2 small screws on a life long customer but as I have now discovered after some research on the internet, then they simply do not seem to stand behind their products - suspect as they pretty much control the market! Will NEVER buy their product again and recommend all others to carefully review the internet warnings in this respect before you spend a fortune on their glasses.

I purchased a pair of Ray-Ban from Amazon (LOVE, LOVE, LOVE AMAZON) but that was about 2 years ago. Recently I noticed my Ray-Ban ear piece crumbling apart, one screw on the lens missing, and bowing on one lens where it didn't connect to the actual frame. I contacted the seller on Amazon and they told me the "lifetime" warranty was through a company named Luxottica. The seller even warned me about the absolutely awful the service with Luxottica. I did try to call their 1-800 only to hold for 47 minutes; so I hung up. I went online and printed off a copy of my 2 year old sales receipt from Amazon (super easy) and then went online to Luxottica and printed off a warranty repair form and boxed up my Ray-Ban and sent them in for service following all of the instructions listed.
Well, about 3 weeks later I received an email from Luxottica telling me my Ray-Ban WERE covered by warranty but the model had been discontinued so I would need to pick out a newer model and contact them (basically I would be able to pick out a newer model from their after-sales stock). Well I called Luxottica again, holding this time for over 60 minutes only to hung up because no one ever answered. I think they may have 2 employees answering the phones or something. SO, I emailed Luxottica telling them which "newer" model I wanted to replace the Ray-Ban they are unable to repair and I wanted to know how much the additional charge would be... at this point no one should be surprised that I have heard NOTHING from my email warranty response.
Basically, I hold Ray-Ban responsible. They know that their warranty service company is crappy and they should GET RID OF THEM. To sell high end expensive Sun glasses with a lifetime warranty they need to get it together! I have never had such crappy customer service. I'm still holding 35 minutes and counting. Don't buy a pair of Ray-Ban because of the lifetime warranty. That's worthless.

This has been the absolute worst customer experience I've ever had in my entire life. I went to Nordstrom when the lens broke on my Ray Bans, they gave me a card with instructions on how to send my glasses directly to Luxottica's warranty center for repair. The instructions asked me to include my return address, a $25 check, and story as to what happened then noted about 8 weeks until my glasses would be returned. I sent them June 20th 2016, and it is now September 26th and I've yet to hear a single thing. I emailed customer service who took 3 weeks to get back to me with no instructions other than to call their customer service line. Once I called, I waiting for an hour, no answer and had to hang up.
I then emailed the customer service rep who said she was sorry but to call again and select the option to receive a call back, however, there was not one single thing that prompted me with a "call back" option. I called again today and waited for an hour and a half before my call was answered. The lady that answered was EXTREMELY RUDE, non-apologetic and little to no answers that could help me. She found my file for my glasses and then read me every single issue that was wrong with my glasses -- claiming that all of the scratches on the frames took the repair out of warranty. The glasses were NOT scratched, and I mailed them in solely to have the one cracked lens replaced. I told her my intention was to only replace the lens and she told me it would be $45 and take another 6 weeks until completed.
She then said she had no idea why I wasn't notified about my glasses sitting in their warehouse for 3 months, and said it's not typical to get communication around the status of your order. I still have no idea when I will receive my classes, only one notification # to ID the case. Absolutely terrible service, extremely rude, does not care about customer's products or best interests and treat you as solely a # not an actual customer who contributes to their bottom line. DO NOT SEND YOUR GLASSES TO REPAIR HERE EVER.

After contacting Rayban on my $220 polarized glasses for poor craftsmanship (the plastic on the temples melted in the car) they referred me to Luxottica - I sent my glasses in July (it's now September) certified and never heard a thing... Finally I called and got through (30 minutes of waiting) and was told that I'd hear something in a few weeks... Finally a letter was emailed that said I was covered and I would have new glasses in three weeks - called again today (2 months later) and they said they 'would look into it'. So poor, I will NEVER make another purchase from RayBan again... Luxottica service is non-existent and there is NO urgency to help whatsoever. Additionally, I am sharing my experience with as many people that will listen.

I had a pair of aviator Ray-Bans that the lens broke. I immediately googled Ray-Ban repair and was provided the information for Luxottica group. I followed the instructions and USPS certified mail my glasses. 2 weeks went by and no response from the company acknowledging that they even received my glasses. I contacted the United States Postal Service who advised me that the company received my glasses on August 4th (I mailed the product on August 2nd).
Since that time I have been trying to speak with someone from Luxottica Group. I email them every week and they advise that they will get back to me on their auto response however, they never do. When you call the 1800 number you are placed on hold for up to 30 minutes before the phone hangs up. I have been UNABLE to speak with anyone from this company. I called Ray-Ban to see if a supervisor could assist me and they were no help.
Basically after they take your hard earned money, in my case $186.00 for a pair of glasses, they wash their hands of you. I have worked in executive consumer relations for a Fortune 5 organization and this customer treatment is unheard of. I can't believe they charge this much for their product and have contracted a repair company that treats their customers like this. Unacceptable! I am utterly disgusted. I will 1) never buy another pair of Ray-Bans ever. 2) I will tell everyone that I know how I have been treated. I want my glasses.

I placed an order for a pair of RayBan sunglasses April 7, 2016. My account was charged immediately, but as of today, August 29, 2016, I have not received my sunglasses. I have emailed the company several times, but they never respond. Stay away from this company!

First time I have ever written a negative review. Here is what happened. I have pair of Ray-Bans that broke so went to the sunglass store to check them out and they gave me this company to contact to fix. I went online and found the information about the process and sent the sunglasses in via ups. Ups notified me that they were delivered 3 days later. Ok. Two weeks go by and didn't hear anything but their website says they will notify you within 2-3 days that they received them. So I emailed and did not get a reply, so after another 5 days I called. On hold for 20 minutes until a nice girl answered to try and help. I gave her my information and the ups information and she could not find my glasses. She told me they are very busy and backed up but if I don't hear anything by Aug 29th to call them back! WHAT?! That's over a month from when I sent them in.
I asked her if she could at least confirm they have them and she said no she can't! WTH! So I said you have no idea if you have my glasses and you have no way of checking and she said that's correct... but that I should call back in a few weeks if I don't hear anything from the company. What kind of company does business this way? Unbelievable! I didn't want to take out my frustration on the girl on the phone but this is completely unacceptable business practices. They have essentially stolen my merchandise for all I know I will never hear from them again... Well that's my story. I will not be buying RayBans ever again and I will do my best to spread the word about these shady business practices. Stay away from doing business with this outfit!!!

I purchased a very expensive pair of Versace sunglasses in New Jersey, (Palisades Parkway Mall). When considering paying $270 (not including tax) for the sunglasses, the biggest selling point by the employee was that they come with a lifetime warranty against any breakage. It was explained to me that other than losing them, if anything ever happened to them I could simply walk into any Sunglass Hut store and they would be either fixed or replaced with an exact or upgraded model (in case mine is no longer made). I was skeptical but was assured by the employee that this service really sets them apart from competitors. He even said he had recently replaced a pair of Gucci sunglasses for a person that purchased them 5 years ago with a new model since this client's shades broke and his model was no longer made. I was convinced and made the purchase.
I have been taking extreme care with my sunglasses, as they are in fact the most expensive accessory I have ever purchased. Well, the day came when my sunglasses broke. The screw that holds the lens in place broke off. Half of the screw is still lodged so the repair is a little more than simply replacing the screw. Feeling confident in my position and so very glad I purchased these sunglasses from a great company that stands behind their product, I walked into a Sunglass Hut store in at the Gallery Mall in downtown Baltimore, MD and requested my sunglasses be fixed.
To my dismay and disappointment, not only was my request refused but the staff jeered and laughed at me. Like I was crazy for even suggesting it. They said their warranty is only good for one year and suggested I was making up my insistence on being promised a lifetime warranty. One guy told me he has been working there for four years and never heard of such a thing. I was visibly disappointed and asked if there was anything they could do for me. They referred me to a a company called Luxottica that apparently handles their repair claims.
I contacted them only to experience more of the same. These guys told me that the warranty is for only 24 months, which was different than I was told in the store. Then they said that if I want, I can ship my glasses to them at my expense for "evaluation". They said after 4-6 weeks, if they determine that my claim is due to a manufacturing defect, they may repair my glasses, maybe. However, they reserve the right to decide that my claim is not covered. At that point they would repair the sunglasses and charge me for their work.
But all this was a moot point, as without adequate proof of purchase they would not even consider it. Such a different story than I was told upon purchase. I was told the sunglasses come with a serial number imprinted on the lens for exactly these purposes. Needless to say, I am very disappointed with my experience at Sunglass Hut. I am now stuck with a pair of broken $300 sunglasses. Worst after-sale service I have ever experienced.

Like many others have stated... These expensive sunglasses while they are clear and protective... RB's coating delaminates after a couple years. And Luxottica who bought the original Ray-Ban company and kinda ran it into the ground quality wise. I have a 40 year old pair that have no issues! If you know anything about Luxottica... They are a huge company who have gobbled up everything in the eyewear industry over the years. They own LensCrafters, Sunglass Hut, Pearle Vision, Sears Optical, Target Optical and many others... They even own the doctors who work at these locations.
0 minutes did an in-depth interview with the current CEO a while ago uncovering cheap labor, gouging profit margins in the neighborhood of 3000% profit. They brand name their LensCrafter designer frames with huge markups. They stated some frames cost as little as $5.00 USD to manufacture and they sell them for $400.00 USD+! Paying less than 1% of to the designer to use the name. The designer does not even design them, Luxottica does! They also make profit off the doctors that contract to them. What does all this mean... Luxottica has taken the low road, just like the drug and insurance companies. Giving the shaft to consumers! When the CEO was asked why he profited off such high margins... He replied why not make as much money as you can off people. Human greed! Also Ray Ban's warranties are useless and difficult to get service and satisfaction! Beware my friends!

This is the worst company to deal with. I have a pair of Ray-Bans that I purchased years ago and one of the lenses broke, so I ordered another pair from Luxottica. They sent me the wrong size, so after having to call back multiple times and then wait for them to call me back (their call back feature) the agent said they'd have to review the phone call to make sure I gave them the correct information and they'd get back to me in 2 days via email. Fast forward 2 weeks later and me calling AGAIN over and over trying to talk to an actual person after never hearing back from them after those 2 days, I spoke with another agent and he was very helpful and took care of sending me the "correct" lens sizes free of charge. Nope. Just got those a couple days ago-wrong size AGAIN.
So, I had to call back AGAIN just to speak with a woman who was very nice, though sounded intoxicated, and she basically had NO IDEA what to do, how to handle it and told me I had to go to the website and fill out a claims form in the warranty department even though none of this was done through warranty (I purchased them because it was not covered under warranty) and have tried calling again to hopefully speak with someone who knows what they are talking about. How is this so difficult for this company when I'm giving them the model number??? NEVER DEAL WITH THIS COMPANY. I CANNOT BELIEVE THEY ARE IN BUSINESS.

Avoid buying from their online store. These guys are a bunch of crooks. They charge you an import fee during checkout, and then upon delivery you need to pay the courier import fees as well. A couple months back I bought some sunglasses from their online store. I was okay with paying the import fees. Their website shows CAD pricing, but when you go through the checkout, you end up paying in USD. If you don't have an Amazon Visa, or some other card that doesn't charge extra for dollar conversion, then this could get quite expensive. I paid about $265 USD. After conversion, it came out to about $357 CAD. According to their website, the total should have been $336 CAD. I ended up paying $20 more.
Admittedly, I failed to realize that I would be billed in USD instead of CAD. Had I realized, I would have paid using my Amazon Visa, instead of my Mastercard. Also, when UPS came to deliver the package, they demanded brokerage fees (UPS handling fee and import fee). I was surprised, because during the checkout process it clearly shows that you have to pay the import fees at that time. In any case, I called SGH support because I wasn't going to accept the UPS delivery.
When I spoke to the CSR, I told her that I would accept delivery because the entire process is costing way more than it should be. I agreed to pay $336 CAD, not close to $400 CAD in total. I asked why her website showed $336 CAD delivered, when in reality I ended up paying $357 CAD and still owed UPS another $25 CAD? The CSR told me to accept the package, and they would reimburse the conversion difference and the UPS import fees. Basically, I would get $20 back because I agreed to pay $336 CAD (website price) not $357 CAD, and because I had to pay import fees twice. All I had to do was email them a copy of the receipts, and my credit card statement. Keep in mind, I ONLY agreed to pay the UPS brokerage fees and accept delivery because I was told I would receive refunds for the conversion discrepancy and being charged twice for import fees.
Email 1: I sent the first email in right away. It showed the website price, and how much I was charged on my credit card. They reimbursed that amount right away. Email 2: I sent the second email about a week later after I received the UPS receipt in the mail. In my email, I included a scan of the UPS receipt, a screenshot of the import fee during the SGH checkout process, and a screenshot of my credit card statement with the UPS fee.
They turned down my refund claim. After going back and forth in several emails, they stopped responding to them. I ended up calling their support line, and the CSR apologized for the issues and said they would issue me a refund. She said I should see it back on my credit card in about a week. Nope! I even wait about 2-3 weeks, and still nothing.
After a number of failed attempts in getting a refund for the imports fees, I gave up. They stopped responding to my emails, and their customer support had proven to be useless. I ended up returning the sunglasses in-store a few weeks back, because I REFUSE to deal with a shady as ** company like Sunglass Hut. In the end, I cut my losses and will never shop there again. I did receive one refund, but ended up losing about $40-50 CAD because of their BS. BTW, I'm from Alberta. If I lived in any other province, I'd be out more money. AVOID SUNGLASS HUT!!!
Luxottica Group/RayBan Company Profile
Company Name:

Luxottica Group

Website:

http://www.luxottica.com/en